Teaching Project
>
>
>
Teaching English In Costa Rica ( San Jose)
Teaching English In Costa Rica (San Jose)
Share your love of English in Costa Rica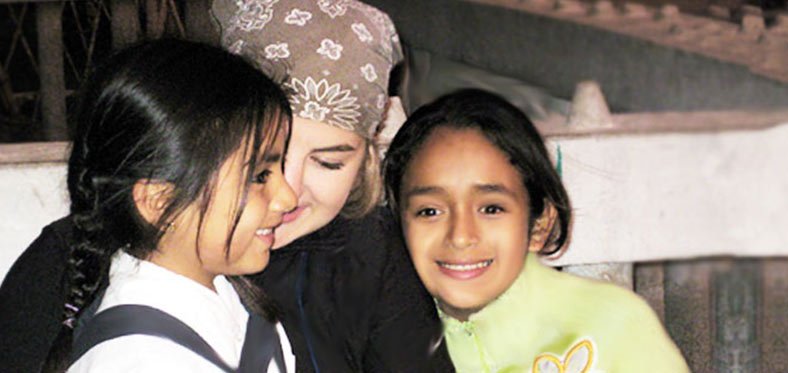 Work alongside educational professionals

Help advance young minds

Discover beautiful Cost Rica

Volunteer abroad safely & affordably
Project Summary
Rural children are falling behind their wealthier urban counterparts as rural schools continue to be underfunded. They are in bad physical shape and space is limited. There aren't enough teachers in general and qualified teachers are even scarcer. As a result, the gap between rural and urban students is massive and growing. In these underfunded rural schools, English, Art and Physical Education are required subjects, but not available due to lack of funds and teachers. In some schools, these courses are taught but at a very low skill level as the teachers are not qualified to teach these courses.
The gap grows immensely as students move to high school where they are expected to already know these subjects. As a result, the dropout rate is very high and very few rural students graduate. Come to Costa Rica and volunteer to teach English in neighborhood kindergartens, elementary schools or high schools. These children need you.
Skills/Qualifications Needed
Beginner to intermediate knowledge of Spanish is preferred (but not mandatory). If you cannot speak Spanish, we suggest you enroll in our Spanish language course to make your stay more rewarding – both for you and for the children you are helping. There are no specific qualifications needed to join IFRE's volunteer teaching projects in Costa Rica. Dress code is required in the schools (no shorts or sleeveless shirts) and volunteers must be physically presentable (no excessive tattoos or piercings). Volunteers are expected to be reliable, flexible and patient and strive to be good role models for the children.
Volunteer Responsibilities
As a volunteer in the underfunded rural school projects, you will assist with classes at a kindergarten, elementary or high school level. Options to teach English, French, Art, Math, Physical Education or other areas of interest can be pursued if the volunteer has training or experience in the subject matter.
Accommodation/Food/Supervision
In Costa Rica, all volunteers stay with well-screened host families. Our host families are socially respected and are well versed in the art of hosting international volunteers. Host families offer a safe home with private rooms (occasionally rooms will be shared with other same-gender volunteers) and shared bathroom facilities with running hot water and a "western" style toilet. Volunteers have the ability to do laundry at the house or the host family may offer to do it for you for a nominal extra fee. You receive three prepared meals per day. If you will be out of the house during lunch hour, you can request a lunch "to go" that you can take with you or eat out on your own. Host families provide typical meals that are traditional to Costa Rica.
Throughout the volunteer project, our local staff stays in contact with volunteers either with face-to-face visits or via email/telephone. With longer placements, we visit our volunteers every two weeks (when possible) and volunteers are always welcome at the local office. If project placement is local, we request that volunteers stop by the office once a week to keep us posted on how they are doing with their home stay and project. If project placement is very far, then our local staff members maintain communication by either email and/or phone.
Personal Appearance
Some of the projects we work with are quite conservative. Be prepared to cover your shoulders and knees if necessary, and to wear clothing that is not revealing or extravagant. If you have facial piercings you may be asked to remove them, and tattoos may need to be covered. A clean and neat appearance is requested at all times.
Criminal Background Check
You are required to present a criminal background check in order to volunteer. Background checks need to obtained from your local police department prior to your program start date; background checks that have been made within one calendar year of your program start date will be accepted.
Maximize Your Experience
Remember that ultimately, the success of your volunteer experience depends on you and what you make of it. Please expect a language barrier and lack of structure at your project. Generally, you will be in a busy, Spanish speaking environment that works with minimal funding, so approaching it with a "go getter" attitude will help to ensure you are as deeply involved as you want to be. We strongly encourage you to take an active approach towards volunteering at your project and placement – be outgoing and ready to "pitch in" wherever and whenever you can. Remember, a consistent presence at your project and respecting the schedule provided will greatly help with this as well.
FAQ
Please provide a typical day schedule for this project

In costa Rica, we offer two English teaching projects—schools or community center for local children who want to improve the English.

In the school—Every school has a different school schedule and different hours for the English lessons, so it depends on which school you are assigned to, however, usually it is from 7 a.m.-2 p.m.

For the community center—It depends on the schedule at the time, which can vary throughout the year, but typically from 9-12 and 2-6.

Where do I stay? How far is the project from the accommodation? How do I commute every day?

Homestay families for both types of projects. For the schools, it depends on which school you are assigned to. It can be walking distance or up to a 20-minute bus ride. If you take the bus, you pay for the bus up and back (you will be taken out on the first day and shown how to get there and back). The buses are about $1 each way.

For the community center, it is in the center of town, so you can walk there.

What is the name of the school I would be placed?

What is the age range of the students in the school?

Elementary age—grades 1-6; some of the schools have a kindergarten, so ages 6-12 usually.

The community center has children's classes starting at age 3 up to adult.

How many students are in the school? How many of them are in each class?

It depends on the school. Some have very small classes; some are up to 20 per class. The schools range in size from 50-600 students.

The community center has small classes, often one-on-one.

Will I be handling the classes on my own or will there be someone assisting me while teaching?

In the school, you will be assisting the English teacher. In the community center, you will run the class, but they are small classes, usually one-on-one.

Do they have teaching curriculum?

In the schools yes, in the community center, you can design the classes based on the student's level.

How many hours a day do I need to teach?

However many hours they need you.

Do I need to bring teaching materials? Or does the school have teaching materials, which I can use?

No, both the school and the community center have teaching materials, but if you see something that you think would be fun and useful, feel free to bring it.

Is teaching available all-round the year? When will it close for how long?

The schools are closed from December to mid-February for summer vacations. The school year runs from mid-February through November.

The community center is open most of the year, but closes about mid-December until the second week of January.

Any important information you want to share about this project.

The schools will not take minors. You must provide a copy of your police report to have on file for the school showing that you don't have a criminal record.
Learn more about Costa Rica programs