San Jose Projects
Accommodation in Costa Rica
As a part of the project fee, IFRE International Volunteers manages your accommodation and meal plans throughout your Costa Rica Volunteer project.
You will stay with our responsible and caring host families during your entire volunteering period. Our host family provides you with a safe, secure and comfortable accommodation option.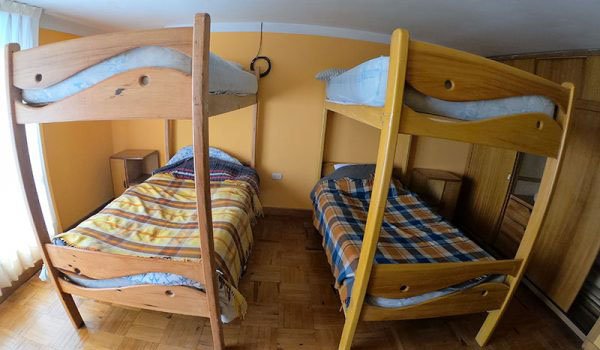 host families in Costa Rica are carefully chosen by our local staff for your safety, comfort and cultural immersion. They are welcoming, helpful, responsible, educated and hold several years of experience in the art of hosting international volunteers. Having a sincere and compassionate family to reach house after a busy day is indeed a perfect mode to adjust to living in a new country. A caring situation at the home gives you the confidence to focus on your project and immersing in local culture leaving all the fears behind.
Living with our host family will be an incredible volunteering experience in Costa Rica for you. Our host families have great concern for your security, comfort and demonstrate this with great interest. While staying with our host family, you will live like a local, experiencing beyond a tourist trail. Our welcoming host family will warmly invite you into their family and treat as a member of the family. You will participate in the daily activities of the family, celebrate their festivals and practice local language with them. It is indeed an ideal opportunity for you to immerse in the local culture and understand the Costa Rican way of life.
For your convenience, our host family offer multiple comfy bedrooms furnished with single beds, clean bedding materials, electricity outlets, fans and other necessary facilities. Rooms are shared with same gendered volunteers. However, depending on the volunteer traffic, you can also get the single room. Host family offers comfortable communal bathroom facilities with western style toilets and running tap water.
Facilities: Spacious bedrooms (shared with same gender), shared bathroom, comfortable beds, electricity, fans, western toilet, regular supply of water, safe and sound living environment, quality cooked meals.
Take a minute to complete the form and we will be in touch.
Meal
As part of your volunteering project in Costa Rica weekly fee, IFRE provides you with three hygienic home cooked meals a day (breakfast, lunch and dinner).
For breakfast, you will receive tea/coffee, boiled eggs, omelet, toast, bread, jam. During lunch and dinner, you will be offered traditional Costa Rican cuisines. Casado, Gallo pinto, Arroz con, Chifrijo and Chicharrones are some of the traditional staple Costa Rican cuisines.
Casado is the most traditional Costa Rican food which is prepared with several foods, including beans, rice, salad, meat (beef, pork, chicken, and fish) and tortillas.
Gallo Pinto, locally known as pinto, is a dish made from rice and beans and usually eaten during breakfast. Arroz con is one of the most delicious meals in Costa Rica. The rice is made yellow mixing with annatto. Then fresh vegetables such as carrots, peas, peppers are diced and cooked to prepare this food.
Chifrijo, a compact dish, is served in a bowl with rice and beans topped with fried meat (pork), lime, avocado and pico de gallo. All these mouth-watering dishes will certainly help making your Costa Rica volunteering trip more rewarding and fun-filled.
Please be reminded that IFRE cannot accommodate special dietary needs like diabetes. If you want to eat out, there are several restaurants nearby apt for all kinds of budgets and tastes.
Take a minute to complete the form and we will be in touch.