High School Volunteering
>
>
High School Group Volunteering
High School Group Volunteering
Meaningful Volunteering For High School Groups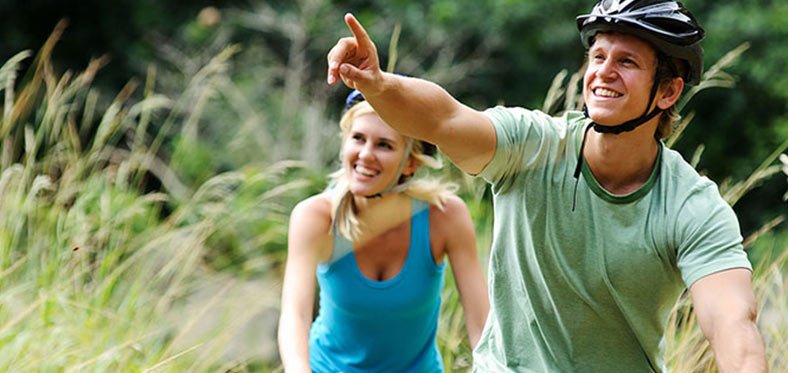 Project Description
Travel along with your high school group, off to a different community, different country; only with one primary objective: Bring small yet tangible changes in needy communities. IFRE's High School Group Volunteering program enables you to explore the facets of human communities that are in need of service from volunteer groups like yours. This is an opportunity for student groups to learn, get involved in direct community service and mingle with the locals in their local culture and unique traditions. Strengthen bonds with other team members, hone your team spirit and polish yourself as leaders. IFRE identifies areas that are in genuine need for service and selects projects for the group accordingly, so that students can go out and make a real, tangible difference out there. Students will also get to practice Spanish or Portuguese while mingling with the local people and traveling around to local areas.
Contact IFRE to customize your group experience and dates.
Our popular Latin American destinations make it easy to minimize travel time and maximize your experience. Click and explore to find your perfect project. If you have a different destination in mind, let us know. We are glad to work with your group to create an unforgettable break.
Popular destinations/ projects
IFRE's volunteer programs are located in 20 countries around the world, across 4 continents. The most popular and sought after program destinations are Costa Rica, Peru, Guatemala, Ecuador, Mexico, Nepal, India, Sri Lanka, Cambodia, Ghana, Kenya and Tanzania.
Destinations/ Projects
Costa Rica—Construction and repair
Building a school/orphanage
Sadly, besides the many trendy tourist spots Costa Rica is also home to numerous children and families living in poverty. Making ends meet and keeping a roof over their heads is a tough feat they have to go through every day. These homes and orphanages could do a lot better with repair and construction work and volunteers can play a significant part here. They can come in and help in construction work with their team. It does not require experience to help those in need, but a heart to help and bring change.
Costa Rica—Work in an orphanage
Bring hope to underprivileged children
Volunteers that choose the orphanage project can make a lot of difference in the lives of children living in these orphanages of Costa Rica, with the time they spend with the children. Their kindness, love and affection will mean a lot to the children. Volunteers can teach, tutor and conduct extracurricular activities directed towards the growth of children.
Peru—Help orphans
Improve deprived kids' lives
Children orphaned, abandoned or abused in Peru, live in orphanages. These children you're your affection and love the most. The orphanage projects in Peru could do a lot better with volunteer groups like yours giving in their time and effort towards the personal development of children. Even a few hours of spending time with them, will make a whole lot of change in their lives. You can teach, tutor, play and help them learn important educational and life skills.
Guatemala—Work with orphans
Bring a smile to lives of poor children
Help spread smiles among the unfortunate children of Guatemala. Volunteers have so much to do provide these children with what they need the most, love and affection. The orphanage lack proper resources and workforce to provide enough for these children. But the volunteer group can intervene and fill the gap with their precious time, spending days with the children, teaching, tutoring, and playing with them. An act of kindness is what it needs to encourage and brighten the lives of these children.
Mexico—Encourage orphan
Make a difference at a children's home
Volunteers can make a lot of difference in the lives of children homed by orphanages in Manzanillo. These children, often orphaned, abandoned or abused are vulnerable and in need for a lot of love and attention. Tap into their emotional needs and help them grow, by spending your time playing, teaching, tutoring these children and organizing extracurricular activities. Be an important part of enriching the lives of these children.
Teach English
Help locals learn a new language
With Globalization and the mainstreaming of English language, it is difficult to land up with good opportunities if one does not know English language. As volunteers, you can work with children or adults, teaching them English language skills. You can help locals of non-English speaking communities to improve on their communication and comprehensive skills in English language.
Peru –Work with street kids
Build a school or orphanage in Peru
When underfunded schools and orphanages become overcrowded or fall into disrepair, it's Peru's most unfortunate children that suffer. Even if you've never swung a hammer in your life, your group can help keep a roof over their heads. You'll work with a professional foreman, happy to match your skill level to the needs of a project. Whether you helped install a new window or repainted an existing classroom, you'll see tangible proof that your week in Peru mattered. It's up to you.
Mexico—Turtle conservation
Save endangered sea turtles
Illegal poaching, hunting and predator activities have put the Olive Ridley turtles of Mexico in the danger of being extinct. As volunteers, you can help in the conservation of these beautiful endangered reptiles, in Campamento Majahaus' beachside camp. You can participate in patrolling activities, counting hatchlings, protecting and relocating nests, data collection and educational support of the project.
A sample itinerary
How will you spend your week?
Project and country coordinators of IFRE will help customizing your itineraries carefully, aligned with the unique goals and preferences of the volunteering group. You can communicate with our coordinators regarding what the groups are most interested in. Cultural immersion and travel are the highlights of our program, besides charitable services.
The group representative or teacher is expected to send an email or call the coordinator, to start the planning process of the program. Our coordinators will coordinate and help you with picking a project area, set goals and prepare itineraries. Then they will prepare your final itineraries and schedule that fits your group's requirements and interests.
Most group itineraries contain 3 phases ranging from 1 to 3 weeks:
Orientation phase (1-3 days):(Sunday) > Volunteers will have to attend an orientation session that may take 1 to 2 days. According to the time and availability of volunteers, the orientation sessions can be cut short, covering only the local culture, religions, society, the way of life, safety issues and the project details. The portion can be as lengthy as more than 2 days, if the volunteers have the time, as a full orientation includes language, cultural immersion and travel options.

Volunteer phase (4 days–3 weeks): After the orientation, volunteers will get into their project. The volunteering time will depend upon the time and availability of volunteers, however normally, volunteering goes from 4 days to 3 weeks. One project can accommodate up to 4-5 members each, therefore, your group will be divided into smaller subgroups, placing into projects of their own interests. Based on the location, volunteers will be accommodated to live with host families, in hostels or hotels.

Travel phase (2-5 days): Work as a volunteer for 5-6 hours a day. Actual hours will vary depending on your service project, but for example, you begin work at 9 AM, enjoy a one-hour lunch break at noon, and work 1- 2 PM. Your day is done at 3 PM, leaving you free to explore the local area.
After 2 PM, Leisure time. Going to a new country to volunteer does not mean volunteering 24/7. The perks of volunteering come in exploring and traveling the local areas and visiting the exotic locations of the country. The travel phase can be stretched as long as 2 to 5 days, depending upon the group's interest and time availability.
Costs / dates
The lowest program fees
Dates
Available the whole year round. IFRE arranges group volunteer programs as per the volunteers' need and time availability.
Costs
With tons of volunteer abroad program providers mushrooming around, you must have already noticed by now, that IFRE is one of the most affordable volunteer program providers that are based in the US. IFRE, as it is registered as a 501 (C) 3 non-profit organization , our priority is to encourage volunteer activities for genuine community development, providing safe and reasonably priced volunteer programs to individual volunteers and groups. Prices for group volunteering start $599 and vary by your destination/project/itinerary choice.
>
Group Discounts
Volunteers can ask for discounts especially when they arrive in a group. It is a natural tendency to ask for group discounts, however, we would like to request volunteers to consider that running a group program often costs more, as we require extra funds to coordinate and administrate. Nevertheless, IFRE considers discounts depending on the group size.
Contact us
Contact us for further details, samples of past program itineraries and references by emailing info@ifrevolunteers.org
Safety and supervision
IFRE places the safety of volunteers as its top priority. Safety of volunteers is assured in the following ways:
Available the whole year round. IFRE arranges group volunteer programs as per the volunteers' need and time availability.
The group leader will be accessible to volunteers all the time and will be responsible for safety of all the students. There will also be local support leaders or country coordinators, who will help students whenever needed. They will be available on call throughout the volunteering period.
Our team consists of experts who know the area, culture and language very well. They will be facilitating and communicating with the volunteers, suggesting activities and site visits that are safe.
Group accommodation is arranged for volunteers, to keep the whole group together. All the volunteers can stay in the same hostel, or can choose to stay in multiple host families. They can meet up during spare time. Furthermore, IFRE screens host families as carefully as they can, and normally, host families are respected member s of the community. They host families are English speaking with passed background checks.