About IFRE
About Us
IFRE Volunteers is one of the leading volunteer abroad organizations in the world, and we offer the most affordable programs in the industry without sacrificing the high level of quality, safety and service we provide to all of our international volunteers. Registered as a 501(c)3 non-profit based in Dallas, Texas, IFRE has been offering life-changing and impactful experiences since 2006 to thousands of satisfied volunteers.
A volunteer trip with IFRE will change you forever. You will have the amazing opportunity to travel the world at an affordable price, discover a greater purpose through giving of yourself to humanitarian organizations doing important work to make the world a better place, and make a dramatic impact on the lives of people and wildlife that desperately need your help.
Why IFRE Is Unique Compared To Other Volunteer Abroad Programs?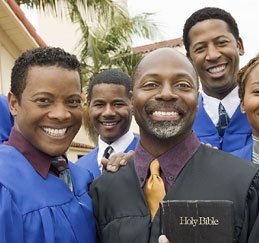 At IFRE, we are committed to making volunteering abroad possible for everyone, no matter what your financial situation may be.
more info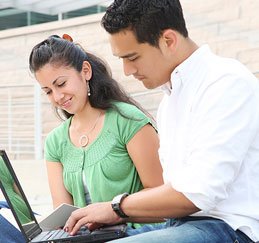 Thousands of volunteers each year end up spending thousands of dollars to join volunteer abroad programs.
more info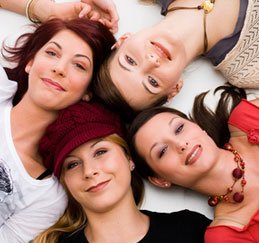 When you join IFRE Volunteers, you will become a part of a reputed global organization that has been providing meaningful experiences abroad since 2006. So far, we have worked with over 22,000 satisfied volunteers.
more info
Our Staff And A Message From Our Team
Thank you for your interest in IFRE Volunteer Abroad Programs! We hope our website provides a deeper insight into our humanitarian values and why we work to offer volunteering opportunities in developing and Third World countries. We offer many years of experience. We strive to offer a meaningful, adventurous and inspiring volunteer abroad experience.
IFRE constructs every volunteer program with purpose and focus. Our philosophy is grounded in the underlying belief that the most meaningful hands-on experience is born out of an intimate connection to a grassroots project, local people and culture of another country.
We offer a complete experience of cultural immersion, volunteer services and travel. IFRE volunteer programs will challenge you to integrate into the daily life of a new culture as a member of a diverse group, host family and an active project-based experience.
We work with devoted international partners and experienced in-country coordinators to create authentic and meaningful volunteer abroad programs. These caring local experts help design programs that maximize local resources and ensure the safety and welfare of our diverse participants, interns, students and volunteers.
At our American headquarters in Dallas, our dedicated client-care IFRE team members support you from the beginning of the application process to the completion of your program. We answer your questions, prepare you with the Placement Details and are available throughout the program should you have any questions or concerns.
IFRE Volunteers, a 501(c)3 non-profit organization, is proud to offer all of the services that our competitors offer at more economical price, most of the time half or two-thirds the price what other volunteer agencies charge. At IFRE Volunteers we work very hard and smart to keep costs down especially for you the volunteer, as we recognize the incredible value of your efforts.
We are very dedicated and hold strong personal beliefs in what we do! Our staff members are committed humanitarians and salaries are not exorbitant, allowing us to continue offering the most affordable rates to our volunteers and diverting the money raised by our programs directly back into the communities in need we are dedicated to helping. We remain devoted to maintaining both the quality of your altruistic programs and the safety of all volunteers involved.
We are honored that you are considering a volunteer abroad experience with us. As a humanitarian with the desire to complete works of mercy and charity we applaud you! We recognize your courage to venture so far from home. Please do not hesitate to contact us with any questions. We sincerely hope you will join The IFRE Volunteer Family in the coming days.
Sincerely,
Murali Adhikari, PhD and Your Client-Care Team at IFRE Volunteers
Dallas, TX, USA
Why CHOOSE IFRE'S Volunteer Abroad Program?
IFRE is one of the recognized leaders in the volunteer abroad field. We collaborate with hundreds of local orphanages, schools, medical centers, women projects, NGOs and grassroots organizations in 20 countries around the globe, making a huge impact with the help of our dedicated international volunteers.
We are committed to offering the lowest cost and highest quality volunteer programs on the market, which enables more volunteers like yourself to serve humanity and have a once-in-a-lifetime experience abroad.
There are many reasons to choose IFRE:
Best Price And Quality
IFRE is a nonprofit organization and our international staff is comprised of dedicated humanitarians with a true passion for making this world a better place. Money is not a motivating factor for us to run our volunteer abroad programs.
IFRE does not make ANY profit from our volunteer experiences. The fees we charge are just enough to keep our programs sustained, and to support the important work of our local humanitarian partners. By doing this, we hope to inspire many volunteers like you and your family and friends to venture into the world and make a real difference.
While searching for your volunteer experience, you may have begun to realize other organizations charge as much as $2500 for two weeks of volunteering abroad! With IFRE, you can be certain you are paying the lowest possible fee, and you will have the chance to volunteer abroad without it costing you the world. No other organization can surpass the price and quality that IFRE offers.
Despite our low prices, the quality of your experience abroad will not suffer. We are fully committed to offering safe, well-managed, and fulfilling programs that make an impact where it is needed most. We continually rethink our international operations and trim unnecessary expenses in order to keep our prices down and our quality high.
AN American Non-Profit 501(C)3 Organization
IFRE is a 501(c)3 non-profit organization dedicated to offering volunteer abroad opportunities to students and volunteers on a limited budget. Not only does our non-profit model prove your money is going to provide humanitarian aid in developing countries right where it is needed, our 501(c)3 status allows your program fees to be tax deductible! That means it will save you money when it comes time to file your taxes!
Our Grassroots Approach: A Helping Hand To Local Communities
In most of our program countries, IFRE works directly with local orphanages, schools, NGOs and youth groups to make the biggest impact possible. Our volunteer programs focus on supporting local community development programs in host communities abroad.
IFRE does not believe in the traditional charitable model which focuses on donors simply throwing money at a problem. Through our programs, we are able to mobilize thousands of volunteers from around the world to offer much-needed hands-on support to these local organizations right on the ground where their help will make the biggest difference.
This grassroots approach empowers local organizations and communities to identify and engage actively in solving their problems with the manpower they need to make it happen. This people-to-people approach unites volunteers and local citizens to share ideas and work side-by-side on important issues.
Our Experience In The Industry
IFRE has offered volunteer abroad programs since 2006. To date we have placed more than 22,000 international volunteers in life-changing experiences in 20 countries around the world. We have a 99% success rate and gladly offer references of past volunteers. Our programs are well-planned and detail-oriented, meeting and regularly exceeding participants' expectations.
You can rest easy knowing that IFRE has the experience and know-how to back you up, and that we have carefully vetted every single aspect of your volunteer trip.
A Complete Volunteer Experience
IFRE Volunteer is not a bare-bones volunteer placement service. You will receive many levels of support and service that you would expect from more expensive organizations. From pre-trip guidance, carefully selecting the perfect project and destination for you, reliable and comprehensive travel insurance, airport pick-up, safe and secure accommodations, healthy, local meals, full training, and on the ground support whenever you need it, IFRE has you covered.
We aim to offer multifaceted and meaningful programs, which includes language courses, cultural immersion, volunteer opportunities and amazing travel experiences. This approach ensures that volunteers leave with a diverse and memorable experience that will actually make a real difference in the world.
Experienced Coordinators
IFRE has a strong team made up of dedicated humanitarians that are local staff on the ground in your host country, as well as local partners such as schools, orphanages, NGO's, and community organizations.
Our in-country coordinators are your main point of contact, and they supervise local organizations and focus on issues in communities in need you will join them in trying to help. When you volunteer with IFRE, they will check in on you periodically, and be available whenever you need them.
Customized Project
Our volunteer assignments are not one-size-fits-all. No matter what country you choose, IFRE offers the most-unique and customized volunteer projects. Our project placement process considers your personal interests, skills and experience. Our local in-country coordinator explores the best local organizations and handpicks the perfect program just for you.
Before your travel, you will receive detailed information on your customized project, including living arrangements, food, and details on the important service work you will be performing while traveling abroad.
On The Ground Guidance, Support, & Services
The IFRE Volunteer team in America and abroad strive to support volunteers in their pre-trip planning by answering all questions and providing the best advice on issues from general fundraising to personal issues like health, culture, excursions, travel, passports and visas, safety and special events.
Emergency support: During your entire volunteer abroad experience IFRE staff members will be available to help you in the case of an emergency, and they have years of experience working with international volunteers.
Before you travel, you will be provided you with multiple telephone numbers of our American staff and in-country staff for emergency support so you can reach out at any time if you need help. You will also receive personal placement contact details to share with your family before departure.
IFRE History: Many Successful Years Of Experience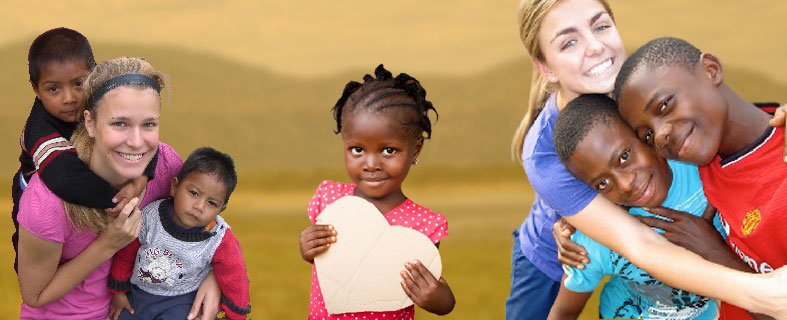 IFRE is a nonprofit 501(c)3 organization based in Dallas, Texas, USA. We founded IFRE's volunteer abroad program in 2006 after realizing the need for safe and affordable volunteer abroad programs. So far, nearly 22,000 volunteers have participated in our meaningful volunteer programs in Asia, Africa and Latin America.
Today, IFRE Volunteers offers one of the most-affordable, safe, successful and fastest growing volunteer abroad programs program in the world. Our volunteer programs are highly regarded for our safe projects, attention to detail, affordability, professional field volunteer support and diverse opportunities for cultural immersion. Since our inception, continuous improvement of our quality and safety has been an ongoing process.
Each year, we review volunteer projects, host families, field support staff and other logistics to ensure our programs are the best they can be. Our satisfaction rate is nearly perfect and many IFRE volunteers are program alumni or friends/families of past IFRE volunteers.
Presently, IFRE facilitate volunteer programs in Asia: Cambodia, China, India, Nepal, Sri Lanka and Thailand; Latin America: Argentina, Costa Rica, Ecuador, Guatemala and Peru; and Africa: Ghana, Kenya, South Africa, Tanzania and Uganda.
We are always looking to expand and diversify our programs to include other developing countries where volunteer assistance is greatly needed.
Our History And Commitment
IFRE was officially established in 2005, but it was not until 2006 that we began looking abroad – traveling to 12 different countries, researching potential service projects and screening potential and experienced coordinators. We initially selected Brazil, China, Costa Rica, Ghana, India, Kenya, Nepal, Peru, South Africa, Tanzania and Thailand as our volunteer abroad program destinations.
We found that one of the most frequent complaints voiced by potential volunteers wast that of cost. While most individuals understand the need to "pay to volunteer" (covering accommodations, meals and administrative costs), there appeared to be a gap in the market for affordable programs with many exorbitant prices being charged by other volunteer abroad organizations. We committed to fill the gap.
We designed our volunteer abroad program to be affordable without sacrificing the quality of the service we were providing. Some organizations charge as much as $2500 just for a 2-week program. We made a commitment to be a non-profit company and ensure that extra funds were distributed to the international projects that truly needed them, not to our profit margin.
We always make the effort to hire local coordinators in each developing country and allocate funds to local orphanages, schools and various grassroots organizations that are desperate for funding. Through this innovative method of organization, we are able to offer exceptionally affordable program fees to our volunteers as well as boost the local economy by creating jobs.
We remain committed to maintaining our low fee structure – which provides more opportunities for budget conscious travelers to still have the opportunity to travel abroad and make a real difference in the world.
Some Statistics To Consider
80% of our volunteers participated in one of our many orphanage projects.
Our volunteers average 6 hours/day.
The average volunteer project lasts 6 weeks.
Our first wave of volunteers contributed approximately 108,000 hours – all in an effort to make our world a better place.
Some Exceptional Contributions Made By IFRE Volunteers
In Nepal, IFRE volunteers supported a tourist sales project with a number of impoverished children. By selling postcards and other items to tourists this project raised $1800, which was paid directly to a local orphanage.
IFRE Tanzania volunteers constructed schools and orphanages – providing stability and hope to nearly 400 orphaned children in the form of a steadfast home and suitable educational facilities.
Our volunteers assisted in boosting Peru's growing international tourism industry – distributing informational materials explaining further the natural and historical beauty of this wondrous country.
IFRE volunteers lent their hands to support Costa Rica's amazingly diverse wildlife population by assisting in a sea turtle conservation project – aiding in these creatures' repopulation by helping in breeding programs and hatcheries.
Our volunteers in India organized a moving children's rally in hopes of creating awareness and promoting children's rights for a proper education.
Our Vision
IFRE will continue to create and offer volunteer abroad programs that include humanitarian contributions, conservation efforts, cultural experiences and idea exchanges, which are catalysts for positive change in communities, people, children,nature, and our international volunteers.
IFRE Country Coordinators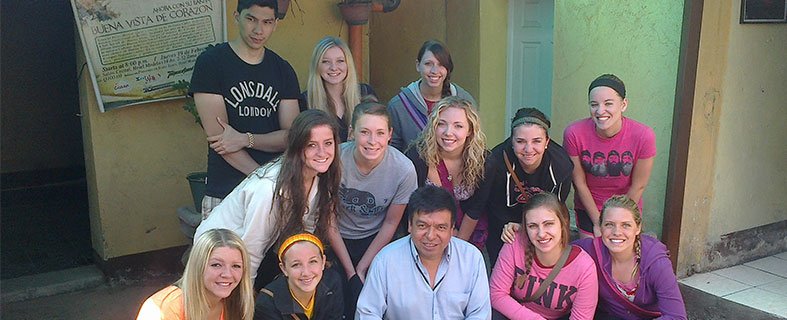 IFRE's country coordinators are dynamic, responsible and emotionally mature adults who support the volunteer abroad experience on many levels. IFRE's country coordinators are chosen for their leadership skills, particularly in working with young people, as well as their cross-cultural experience and language competency.
Most importantly, IFRE's country coordinators were chosen for their experience with international volunteers. Our coordinators are passionate about establishing and maintain a safe and secure setting for our volunteers to have a meaningful and memorable volunteer abroad experience.
Local coordinator and/or staff welcome you upon arrival at the airport and transfers you to our office/homebase.
Coordinators conduct orientations, explaining local culture, ways of life, knowledge of the country and learning/travel opportunities while providing opportunities for questions.
Coordinators stay in close contact with volunteers, host families and project staff throughout the program. He/she is available for any type of help or support you may need.
Country coordinators play a major role in participants' enjoyment, safety and welfare, offering program logistic support and facilitating the volunteer experience while encouraging the personal growth of the participants.
IFRE is proud of all of the coordinators' achievements over the years. Nearly all IFRE volunteers praised our coordinators and appreciated the help and support they received to make their experience amazing and worthwhile.
Our Mission
The mission of IFRE Volunteers is to offer the most affordable as well as the highest quality volunteer and humanitarian abroad experiences - enabling us to make a contribution for all of humanity in its quest to make the world a better place.
Through our volunteer and humanitarian trips abroad, we aim to spread love and compassion worldwide while improving the lives of destitute children and less-fortunate communities. We at IFRE also seek sustainable solutions in the fields of education, healthcare, conservation efforts and development issues through international volunteering.
IFRE Country Coordinators
IFRE's country coordinators are dynamic, responsible, emotionally mature adults who support your volunteer abroad experience in many ways. IFRE's country coordinators are chosen for their leadership skills, particularly in working with young people, as well as their cross-cultural experience and language competency. Most important, they were chosen for their experience with international volunteers. Our coordinators provide and maintain a safe and secure setting, wherein volunteers can have a meaningful and memorable volunteer abroad experience.
Upon arrival, our coordinator/local staff welcomes you in the airport and transfers you to our office/home base.
Starting with the orientation, coordinators explain the local culture, ways of life, knowledge of the country, and learning/travel opportunities giving you ample opportunities to ask questions.
During the course of the volunteer program, he/she will stay in close contact with volunteers, host families and project people. He/she will also be available for any kind of help you need.
Country coordinators play a major part in support for volunteers to ensure the participants' safety and welfare, offering program logistics and budget, and facilitating the volunteer experience while encouraging the personal growth of the participants.
IFRE feels proud of our coordinator's achievements in the past year. Nearly 99% of IFRE volunteer praised our coordinators and appreciate all help and support that they have received to make their stay meaningful and memorable.