How Can You Select the Best Volunteer Abroad Organizations?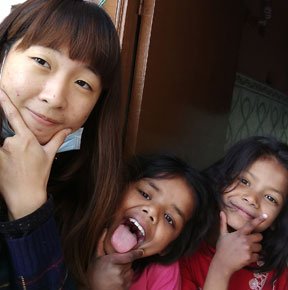 Joining a volunteer abroad program is an investment of both heart and resources. In addition to giving forth your time, money and efforts, you will also embark on a journey of emotions. You may be dreaming about going on this amazing humanitarian mission where you can make the world a better place. At this point, you may be having a lot of questions and wonder how you can choose the best volunteer abroad organization for yourself.
When you go online and start researching for top volunteer abroad organizations, you will be overwhelmed with the hundreds of companies that all appear to have the same humanitarian vision as you do, with all of them promising their volunteers a truly authentic and life-changing experience. The hunt for the best options can become confusing and overwhelming. In your heightened excitement and emotional state, you are slightly vulnerable to the possibility of making the wrong decision. All volunteer abroad organizations are not created equal in terms of price, quality, reputation and experience. Therefore, it is very important to select the best volunteer abroad organization that is both affordable and highly rated, so that your huge investment of heart, soul and money is going to the right place.
In this article, we will provide some valuable tips to help you understand what to look for in choosing a great volunteer abroad organization, so you can create the best possible experience for yourself. Below are some of the most important criteria you should consider:
Is the website and blog updated and professional-looking?
You can get a sense of an organization's sincerity and commitment to its volunteers just by reading through their website, and keeping these questions in mind.
It might seem basic, but check the website for their English – is it well written, without spelling or grammar mistakes? Do they make clear, understandable points?
Check to see if the blog is updated.
Is the "about us" section well-represented? This is the volunteer abroad organization's opportunity to be forthcoming about their origin, core philosophies and what makes them stand out in the volunteer world. It must be presented well.
Check to see if the projects are well explained. There should be specific information about each project's objectives and what's expected of the volunteers.
Check if the website is doing a good job of educating you in general. Are you able to find important answers to basic questions in the content or FAQ section?
Look at the photos – are they well presented? Do you get a positive feeling envisioning yourself on the project site – are there photos of smiling, happy children and volunteers?
How long have they been in the industry?
How many projects do they have?
What do they specialize in? Orphanages, schools, wildlife conservation?
Where are their projects? Some organizations are heavily focused in one country or continent which is not a problem as long as that fits into your plans.
How many volunteers have worked for them?
Is social media updated?
The best volunteer abroad organizations cannot have delays in serving their volunteers, so they should always be prompt when it comes to updating social media.
Check Facebook – are there recent updates? Are people liking, commenting and interacting with one another – do you see a general interest from volunteers and a sense that there's a community and active interest in the page?
Check Twitter, are people excited to follow their projects? Happy volunteers want to stay connected with their organization.
Check other social media sites and look for these same signs of activity and positive interaction.
Check program fees – is the price reasonable?
In almost all programs, volunteers live with host families, eat meals provided, work in a local project and get in-country support from their volunteer organization. Yet, prices can range anywhere from $300-$3000 for a 2-week project duration. So, how do you determine whether the more expensive programs actually give you a better value, or if they're simply overpriced?
Check to see if profit is their main motive.
Are they honest and transparent in terms of the fee allocation?
Where does the money go? Do the host families and project get a major portion?
Check to see if there are hidden costs.
Reviews – Rating
Reputable organizations have good ratings. Everyone praises a good organization, so check testimonials and web reviews (on other sites, not just theirs). Take the reviews seriously and really pay attention to common things you find in multiple reviews about one organization.
Do not expect 100% positive reviews, no organization has such a unanimous positive feedback.
Observe how the organization responds to negative reviews – is it apologetic or aggressive?
Do the things commented by volunteers back up the wonderful things and organization claims about itself on its website? Volunteers' feedback should match self-praise by the organization – in fact, it should exceed it.
See commitment to local or ethical cause.
Does the organization seem focused on what's happening locally inside the countries they have projects in?
Are they supporting a local project, like a school?
Do they seem ethical?
Do they seem concerned about the welfare of local people?
Make sure that they are not only operating for money gained. They should clearly be operating not for profit.
References from past volunteers
It's always a good idea to talk with previous volunteers, not just to get their opinion on the organization, but to learn more about the projects and their in-country experience.
Ask for the email addresses of at least 3 past volunteers.
Contact them and ask questions.
Check their Facebook or other social media to see if they've shared photos or memories about the experience.
Initiate Communication
This is the best way to get a sense of how communicative and helpful the organization is, and also getting answers to specific questions you can't find on their site.
Send an email to the organization, introducing yourself and expressing interest.
Check how fast they are to respond. You should get a reply within 1-2 days.
How professional do they sound? Are they willing to help you in any way needed?
We hope that this section helped you to pick a great volunteer abroad organization that fits your goals!