Volunteer in Morocco
Do you want to experience the beauty and culture of the captivating African country Morocco? Do you wish to lend a helping hand to those in need by working a volunteer in Morocco?
Morocco is a fascinating country in Africa that will enchant anyone with its unique blend of African and Arab worlds. It boasts stunning scenery of the Sahara Desert, beautiful beaches and the Atlas Mountains. Its grand mosques, ancient cities, charming old towns and coastal villages and vibrant local life have attracted people all over the world for decades and depicts its rich history and culture.
However, despite its rich past and natural resources, Morocco just like other African countries faces many challenges. The country today is suffering from poor healthcare services, lack of education, corruption and pollution. Many local organizations are working to help the Moroccan communities in need and we desperately need volunteers to help us in our mission. IFRE volunteer programs in Morocco is located in the capital Rabat and surrounding cities.
IFRE provides many volunteer opportunities in Morocco to make a positive and lasting impact in the community. We also offer Internship programs for students in Morocco. Volunteers in Morocco can make a difference in the field of Childcare, Education, and Women's Empowerment. Interns can opt for our Healthcare, Journalism and NGO & Human Rights programs. Any program you join will provide you with an opportunity to help those in need, broaden your horizons and gain a rewarding cultural experience.
Learn more about volunteer opportunities in Morocco by requesting IFRE for information today!
Available Volunteer Programs in Morocco
Childcare
Teaching English or French
Working with Women
Available Internship Programs in Morocco
Midwifery and Nursing
Journalism
NGO Support and Human Rights
IFRE offers exciting & rewarding internship and volunteer programs in Morocco. Look into our available programs and find one that you love!
Childcare Volunteer
Childcare volunteers in Morocco will work with underprivileged children. The children in this program have special needs or come from low income families. Volunteers will organize fun and enriching activities for the kids that will help with their physical and mental growth and development.
They will conduct language classes, educational workshops and fun activities like music, dance, art, sports and games for the children. Volunteers will work 4-5 hours a day for 5 days a week.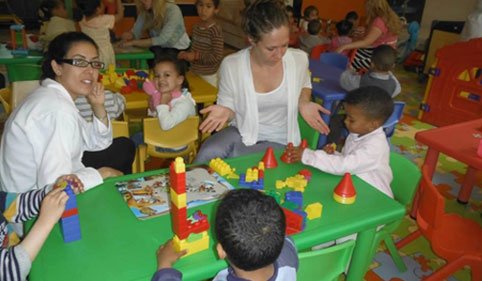 Program requirement: No prior experience or qualification is needed for this program.
Program duration: 1 week up to 3 months.
Teaching English or French Volunteer
Many of the Moroccan children from poor backgrounds do have the opportunity to access education. Learning a foreign language will greatly help them acquire the necessary skill to be successful in today's world. Morocco volunteers in the Teaching program will work with the underprivileged children and teach them English or French to the children. They will motivate the children and provide them with the necessary guidance. Volunteers will assist the local teachers, run workshops, and organize learning games. They will also help the school in administration work and other ways as needed.
Program requirement: No prior experience or qualification is needed for this program except that you need to be fluent in the language you are teaching. You can choose to teach either English or French during your volunteer work in Morocco.
Program duration: 1 week up to 3 months.
Working with Women Volunteer
Life for many Moroccan women from low income areas can be quite challenging and difficult. They suffer from illiteracy, unemployment and poverty.
During your volunteer work in Morocco with the women, you will be motivating and encouraging the women to make a positive change in their lives and be productive members of the society. Volunteers will help with essential education and provide moral support to these women.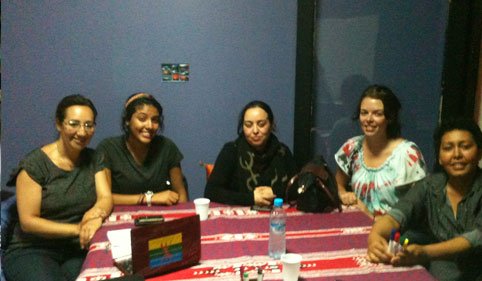 Volunteers will also teach the women skills for income generation like sewing, art & craft, management and computer skills.
Program requirement: Volunteers should have at least a basic or intermediate level of French as many of the women do not speak English.
Program duration: 1 week up to 3 months.
Midwifery and Nursing Internship
Students with background in medicine, midwifery or nursing are eligible to join this program. This Morocco Internship program is a perfect for those seeking a career in medical field. In this program, interns will work in hospitals under the guidance of medical professionals and assist them in various ways. The role may range from observation to basic treatment. Interns will follow the instructions of their superior and help with labor and other medical procedures.
Program requirement: Interns should have at least a basic level of French for a more professional experience. Interns should write a formal letter as to why they want to join the Internship in Morocco and provide their CV in French.
Program duration: 1 month up to 3 months.
Journalism Internship
In the Morocco Internship program in Journalism, interns will be working closely under the guidance of a professional they will be assigned to. Interns will be asked to write and edit articles, and conduct various activities related to journalism under their mentor's guidance.
This is a wonderful learning opportunity for those interested in journalism field. Interns will be working in major news agencies across the country. Interns might be placed in Rabat or Fez.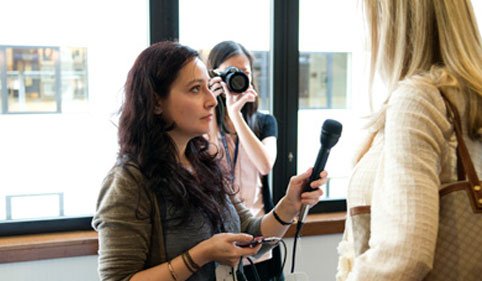 Program requirement: Interns should speak French, English for a more professional experience. Students should have a background in media, journalism or other related field.
Program duration: 2 months up to 6 months.
NGO Support and Human Rights Internship
Students who are committed about overcoming social challenges and wish to help with development of the communities are welcome to join this program. Students should be passionate about human rights and must have an interest in NGO workings. During your Internship in Morocco, your duties may vary according to your background, skills and interest. Interns will work closely with local staffs and utilize their skills to support the workings of the NGO and come up with new ideas for improvements in the community..
Program requirement: Interns should have at least a basic level of French for a more professional experience. Interns should write a formal letter as to why they want to be a part of Internship in Morocco and provide their CV in French. Students from various backgrounds such as psychology, education, law, conflict resolution and others are welcome to join this program
Program duration: 5 weeks up to 3 months.
Volunteer in Morocco: Skills & Qualifications
Through there are no specific qualifications or experiences needed to join our internship and volunteer programs in Morocco, volunteers must be 18 years or older and at least have a high school education. Volunteers must provide a criminal background check. Volunteers and interns are also required to fulfill the specific requirements of their chosen program.
Volunteer in Morocco: Fees & Program Dates
Program Dates
All volunteer programs in Morocco begins on the 1st and 3rd Mondays of each month, except during the month of Ramadan festival. Volunteers can choose to volunteer for anywhere from one week to three months in our volunteer programs. Our internship programs have a minimum duration.
Our Fees
We at IFRE work to provide the most affordable and highest quality volunteer programs in Morocco. We're dedicated to our volunteers and our goal is to provide our volunteers with the most meaningful opportunity that will enable them to truly make a positive impact in the world. We strive to keep our costs low and believe in 100% transparency.
IFRE's volunteer work in Morocco Registration fee is $299. The registration fee covers the cost of advertising, program promotion, and office expenses. In addition to the registration fee, you are required to pay a weekly program fee. The weekly fee will be paid directly to your program coordinator to ensure that the fees you pay will benefit those who rightfully deserve them.
Volunteer Program Fees (US$)
| Duration | Projects |
| --- | --- |
| 1 Week | $410 |
| 2 Weeks | $620 |
| 3 Weeks | $780 |
| 4 Weeks | $990 |
| 5 Weeks | $1,200 |
| 6 Weeks | $1,410 |
| 7 Weeks | $1,620 |
| 8 Weeks | $1,830 |
| 9 Weeks | $2,080 |
| 10 Weeks | $2,330 |
| 11 Weeks | $2,580 |
| 12 Weeks | $2,830 |
Comprehensive Travel Insurance $3.49/day »
Private Arabic Language classes at USD 23 per hour
Program Fees Cover:
Accommodation (volunteer house or host family)

Food (breakfast & dinner-only for volunteers staying with host family))

Airport Pick up

Program Orientation

In-country support

Personalized project

Pre-departure information

Certificate of completion

Discount for returning volunteers
Program Fees Exclude:
Visas

Airfare

Personal expenses on soft drinks and foods

Daily transportation

Airport return transfer
Volunteer in Morocco: Accommodations and Meals
Morocco volunteers will be staying in a safe and comfortable neighborhood in Rabat, the capital of Morocco. For Journalism Internship, you may be out up in Rabat or Fez. Volunteers in Morocco will have the option of staying with a host family or in a volunteer residence (single or double occupancy). If you choose to stay with the host family, you must respect the family's cultural beliefs and daily routine.
Volunteers staying with host family will be provided with breakfast and dinner. Volunteers staying in the volunteer residence will have access to kitchen with refrigerator and a stove. Volunteers will also have access to the Wi-Fi and showers. Volunteers should bring their own towels.
Volunteer in Morocco: Free Time
Volunteers in Morocco will have free time during the evenings and weekends. You can rest during your free time or explore around Morocco. Morocco offers amazing delights for all. Some of the activities you can do during your time in Morocco are:
Adventure: You can go hiking in by walk, bike, horse-ride or camel-ride. Hiking will help you explore the rural and hidden areas of Morocco. Also, enjoy the stunning beaches and the long coastlines of Morocco with adventure activities like swimming, water skiing, surfing, kite surfing, jet skiing and windsurfing.
Cultural Locations: Explore the rich culture and traditions of Morocco by visiting the imperial cities such as Marrakech, Rabat, Meknes and Fez. Also, visits the mosques and the colorful markets to get a glimpse of the Moroccan local life and try delicious cuisine.
Entertainment: Moroccan cities have an abundance of amusement and theme parks that will surely delight you. There are also numerous concerts held all around the year.
Volunteer in Morocco: Safety and In-country Support
Our first priority is our volunteer's safety. IFRE ensures that volunteers will have a safe and secure experience while volunteering in Morocco. Prior to your trip, IFRE offers pre-trip support with 24/7 customer service. As soon as you arrive in Morocco, you will be supported by our experienced in-country team. IFRE ensures that you will have the most amazing experience abroad possible. We have carefully planned every aspect of your trip and are there to provide you with unparalleled support throughout your volunteering duration.
Morocco is a welcoming country and a safe destination to visit. During your volunteering period, you will be looked after by our local team. Our local team will also provide you with valuable advice and guidelines to follow during your time in Morocco. We request volunteers in Morocco to show sound judgment and respect cultural norms.
Frequently Asked Questions- FAQ
Arrival and departure
The closest airport is Rabat-Salé Airport in Rabat located only 20 minutes taxi ride from the program site. Our local staff will pick you up from the airport. At the time of departure, volunteers in Morocco can take the help of our local staff to book a taxi to the airport.
Visa
Citizens of America, United Kingdom, Canada, Australia & New Zeeland, Japan and European Union countries do not need a visa for entry into Morocco and will get tourist stamp on arrival. However, citizens of all other countries require a valid visa for entry into Morocco.
Please contact the Morocco Embassy that is nearest to you for further assistance on visa procedures and fees.
Vaccination
Before volunteering in Morocco, book an appointment with your doctor and get up to date on your vaccines. Also, take proper precautions during your volunteer work in Morocco.
Recommended vaccines for travel to Morocco includes Hepatitis A, Hepatitis B, Typhoid and Rabies. In addition, make sure to stay updated on your routine vaccines - MMR, DPT, Chicken pox, Polio and yearly Flu shots.
You can also find information on Centers for Disease Control and Prevention.
For further readings:
Vaccination
Volunteer Health and Safety.
Safety Tips for Your Volunteer Abroad Trip
Popular Articles
Other Volunteer Destinations