How safe is volunteer abroad? Will I be safe?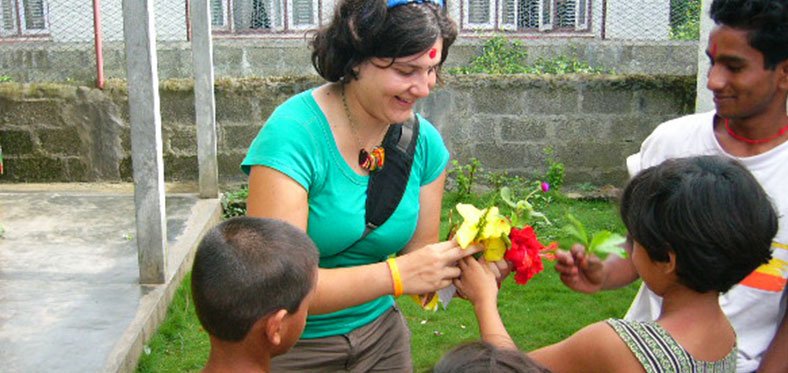 Volunteering abroad is an exciting adventure that will give you the chance to see the world while doing your part to make it better. It is not without its risks, however. While traveling to another country you may be exposed to infectious diseases endemic to your host country, be threatened by natural disasters you've never encountered before, or get caught in the middle of a dangerous political conflict.
Before you let your fears get the best of you, read this helpful article.  We'll inform you of the potential risks you might encounter while abroad, and offer you tips on how to make your experience as safe as possible.
The first step to volunteering abroad safely is by selecting an experienced volunteer organization. These groups run their programs in safe and politically stable countries, and they have experienced partners and field staff on the ground to manage you every step of the way. They have selected ethical projects to work with, and double checked every aspect of your trip to ensure you are safe, comfortable, and well looked after.
Even if an unforeseen disaster or safety issue arises during your volunteer experience, your organization will offer you all the support and assistance you need to navigate the situation.
Keep reading for tips on how to stay safe when volunteering abroad.
What can I do to stay safe?
Teaming up with an experienced and reputable volunteer organization is your first and most important step to ensure a safe working environment. There are also several things you can do yourself to ensure your safety.
Choose a safe destination
When selecting the country you plan to volunteer abroad in, it stands to reason that staying safe will be easier to do in a safe location. Make sure you do your research and consider the current political climate at a project location before selecting it.
Choose peaceful destinations such as Costa Rica and China and try to avoid countries that are currently engaged in wars or facing problems due to a volatile political environment. These types of situations can be variable over time, and violence can break out in places that may have been previously considered safe and peaceful locations. Nicaragua, for example, was gaining traction as a popular travel destination, but is now embroiled in a violent civil unrest and is no longer considered safe to visit at this time.
Stay up to date on the current state of affairs. Travel Risk Map is a great resource for this, and each country will have a travel advisory site specific to travelers of your own nationality, so be sure to check those out before selecting your destination, and again just before you depart your home country.
Check the current situation of the country and city before you go
A country might be politically stable but be facing other serious issues like recovering from an environmental disaster or undergoing unstable and shifting social issues. Avoid volunteering abroad in places that might be unsafe due to problems such as these.
If a location just had a severe earthquake, for instance, you might think your help is needed even more. However, you may be inserting yourself into an already chaotic situation without the proper skills to really be of assistance, not to mention the danger of damage to unstable buildings you might be entering.
Other issues might be traveler specific. For example, LGBT volunteers should probably avoid traveling to Tanzania for the time being. Same-sex activity is criminalized there, and violence from police officials to gay people is currently on the rise, with some pretty gruesome and nasty consequences being reported from people arrested under suspicion of this.
Do your research and become familiar with the various issues going on in a destination to determine how safe it really is as a potential volunteer abroad location for you. 
Volunteer with an established and responsible company
Particularly when it comes to counting on a volunteer organization to be responsible for your safety and well-being, it pays to go with someone that is experienced and well-established in the industry. These veterans are better prepared to judge which destinations are safest and have put in the time and energy required to establish reliable local partners who are going to ensure their international volunteers are safe and secure at all times.
Avoid companies that seem sketchy or inexperienced. Newcomers to the industry may not have amassed enough experience to be trusted, and you may not be able to find reviews from past volunteers to reassure you they have done a great job coordinating safe and successful volunteer trips abroad. 
Bring a mobile phone with you
Bringing along a mobile phone that you can use in your host country is a surefire way to make sure if you ever get into any trouble or feel unsafe, you'll be able to easily reach out for help. Program in important emergency contact numbers for easy access whenever you need them. Some good numbers to make sure you include are the local police, the hospital, our in-country coordinator, and possibly even your home country's embassy.
You can't just assume your own mobile phone will function in a foreign country, though. Reach out to your current mobile phone provider to let them know about your travel plans and if your phone will actually work when you get where you're going. Buying a local SIM card and inserting that into your current phone is the easiest way to gain local access and avoid pricey international roaming charges. Again though, check with your current provider to see if your phone will work with the foreign SIM card while heading out. If it won't and you plan to volunteer abroad for any length of time, it might pay to buy a cheap phone in your destination and a local SIM card to go along with it.
Report any safety concerns
Make sure you report any concerns about your safety during your volunteer program to the coordinator right way. This will give the right people the chance to take the necessary action to address the issue and turn things around before something goes wrong.
Register with your embassy
Many volunteers working abroad tend to forget this step, but it is incredibly important to register yourself at your home country's local embassy prior to or upon arrival in your host country. Embassies keep track of citizens from their own nation traveling abroad and they will alert you to any issues that you should be aware of while traveling abroad. In cases of emergency, the embassy will then be able to trace and evacuate you to safety.
Do not travel alone at night or in isolated areas
This is good common sense anywhere, but sometimes in safe travel destinations travelers are lured into a false sense of security. They are excited about their time abroad and get carried away with their own sense of exploration. Particularly in isolated areas, travelers might feel they are more safe than they actually are and take liberties which put them at risk.
Never travel alone, and don't go walking along the beach or out through city streets after dark. Always tell someone where you are going and avoid areas which are away from people or seem dangerous. Females volunteering abroad should not dress provocatively and should not leave their drinks unattended in public bars and restaurants. Always carry your mobile phone and know how to contact emergency help should you require it.
Do not carry lot of cash
While it will be useful to always have some cash on you, please do not carry excessive cash as this will put you at a higher risk of robbery and theft. On the same note, avoid dressing in a flashy way, wearing expensive jewelry, speaking on an expensive cell phone as you walk down the street, or otherwise displaying signs of wealth that will make you a target for criminals. Avoid ATM's that are on the street, and instead try to find a secure option that is inside a bank lobby, taking care to stow your money safely out of sight before re-entering the street.
Dress modestly
Although most volunteer abroad projects are not going to have a strict dress code you need to follow, it is always best to dress modestly. Every culture is going to have different rules, beliefs, and behaviors when it comes to what clothing is seen as appropriate.
It is extremely important to do your research before packing for your trip and make yourself aware of these expectations in the country you are traveling in. Keep these things in mind, and always be respectful of your host country's cultural and religious beliefs. Dressing modestly will also help you avoid unwanted negative attention.
What happens if I get sick?
When thinking of safety while volunteering abroad, you may be wondering what will happen if you fall sick during your stay at the host country. You needn't worry too much about this. As soon as you start to feel signs of illness, report this to your local project staff and in-country coordinator. This is important to avoid exposing your fellow volunteers and the people you are volunteering to help to your sickness, and also so you can immediate treatment.
Before you leave on your trip you will have acquired a reliable travel insurance policy, so this will help cover you for this. However, it is important to know that most travel insurance companies have you pay upfront for your services, then submit a claim along with your receipts. You will then need to wait to have the company reimburse you, and it can take a while, so budget for unexpected medical expenses.
Once you let your supervisors know you are sick, you will be brought to a clinic or hospital for treatment. Some areas will have doctors which offer medical services especially to tourists, so if you are worried about a language barrier this might be a good option for you.  Remember to bring along your passport and proof of your travel insurance policy, and to let the doctor know you are volunteering abroad so he can be aware of any extra health risks you may have been exposed to.
If your project is located in a remote location or an extremely rural area, it is helpful to get with your program coordinator before any health issues arise and discuss what medical services are available nearby so you know your options in case you should need to make use of them.
Make sure you get an ample supply of any prescription meds you use or are likely to need during your travels before departing your home country, as you will likely be unable to procure them while volunteering abroad.
Do I need travel insurance?
You will definitely need to have travel insurance, and you should obtain it before departing from your home country. Make sure that your health insurance covers all the important services, including medical evacuation in case of emergency. Most volunteer organizations provide this as part of your program fee, or they can help you in finding the best policy for your particular situation.
Some programs, particularly those that involve work with wildlife or medical volunteering abroad, will have strict guidelines and regulations regarding what your insurance policy should cover and for how much. Make sure you find out these requirements before shopping around for your policy.
We hope that this article has given you a better idea on how to have a safe and successful volunteer experience abroad. Most volunteers won't have any issues while traveling, but extra precautions taken by volunteers to help ensure their own safety can never hurt!