How safe is volunteer abroad? Will I be safe?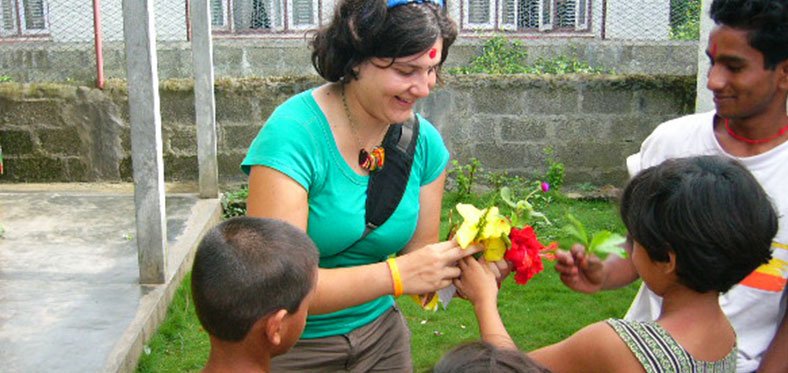 Traveling to another country will definitely expose you to a lot of risks. You may catch an infectious disease endemic to the host country, be threatened by natural disasters, or be caught in the middle of a political conflict. Volunteer abroad safety is always a concern especially if you are new to volunteering abroad. However, if you research carefully, you will realize that most volunteer abroad companies strive to ensure your volunteer abroad safety. They run their programs at safe and politically stable countries where they have experienced field staffs and partners. Even if any unexpected problem arises during your project, you will be in good hands and receive all the support you need. Therefore, you will most likely be safe volunteering with these companies. In this article, we will discuss some tips on how you can volunteer abroad safely.
What can I do to stay safe?
While volunteer abroad organizations try their best to provide a safe working environment for you at the host country, there are several things that you can do yourself to volunteer abroad safely:
Choose a safe destination
When selecting a country to volunteer abroad, do consider the current political situation at the project location. Choose peaceful destinations such as Costa Rica and China and avoid countries that are facing wars or volatile political environment.
Check the current situation of the country and city before you go
A country might be politically stable, but face various environmental and social issues. Avoid a volunteer abroad country that is currently facing natural disasters or serious crime issues.
When choosing a volunteer abroad company, please go for the ones that are more experienced and well-established in the industry. Do not choose companies that seem sketchy or inexperienced.
Bring a mobile phone with you
Bring a mobile phone that works in your host country and take note of emergency contact numbers such as the local police, hospital, and country coordinator.
Report any safety concerns
If you have any concerns regarding your safety in the duration of your program, raise it immediately to your program coordinator so that necessary action can be taken to address it.
Register with your embassy
Many volunteers tend to forget this step, but it is important to register yourself at the local embassy prior to or upon arrival. In cases of emergency, the embassy will then be able to trace and evacuate you to safety.
Do not travel alone at night or in isolated areas
For your volunteer abroad safety, please avoid traveling alone at night or walking in isolated areas regardless of how safe the host country is supposed to be.
Do not carry lot of cash
While it will be useful to always have some cash on you, please do not carry excessive cash as this would put you at a higher risk of robbery and theft.
Dress modestly
Although there is usually no dressing rules to volunteer abroad, it is always better to dress modestly in a way that is appropriate to the local culture.
What happens if I get sick?
When thinking of volunteer abroad safety, you may be wondering what will happen if you fall sick during your stay at the host country. Worry not! Most projects are near to the city, if not located in the city itself. For your convenience, get the phone number and address of the nearest clinic/hospital. Some places have special medical services for tourists, so you can check these out as well. Make sure that you have a good travel insurance when volunteering abroad. Go to the hospital immediately should you feel unwell.
If your project is located at a remote area, please ask your program coordinator about medical services that will be available to you there. Some of you may be taking prescription medication which will not be available at the host country. It is always better to bring extra medication with you in such cases.
Do I need travel insurance?
You will definitely need to have travel insurance when volunteering abroad. Make sure that your health insurance covers all the important services, including medical evacuation in cases of emergency.
We hope that this article has given you a better idea on how to volunteer abroad safely. Most volunteer abroad companies have programs only at safe locations, but extra precaution by the volunteers can never hurt!