Volunteer in Tanzania
Pack your skills, make a difference and embark in the trip of a
lifetime in Tanzania, opportunity awaits
Pick one of several incredible volunteering projects empowering fellow human beings

Use your gifts and skills to assist local schools, communities, clients and health centers

Fill your landscape with fascinating wild animals, mpingo trees and the iconic Kilimanjaro

Give invaluable support and gain unforgettable friends and unique memories

Join one of the most affordable programs starting at $175 and trusted by over 22,000
Take a minute to complete the form and we will be in touch.
Volunteer in Tanzania
Lions, Tigers & Volunteering in Tanzania!
Open your heart to the world and those in need

Join reputable Tanzania volunteer abroad since 2006

Budget-friendly volunteer opportunities in Tanzania starting at just $175

Experience the cultural and natural richness of Tanzania
Do you want to explore a new country while also giving back to the local community while you are there? Volunteering overseas in Tanzania is an opportune way to do both. As a volunteer, you will enjoy the spectacle of East Africa's Mount Kilimanjaro or roam through the inspiring National Park of the Serengeti. Challenge your preconceived notions, broaden your horizons, and enhance the depth and breadth of your life.
As a volunteer in the beautiful country of Tanzania, you can change your life and the lives of others by volunteering in the healthcare project, teaching English, helping out in the orphanage project, or promoting HIV/AIDS awareness. IFRE's volunteer programs in Tanzania allow you to help others while you're savoring the special flavor of a special country! Travel with us to Tanzania by requesting more information today!
Importance Notice: Volunteers require Class C permit to volunteer in Tanzania. The permit costs US$200 and can be obtained after arriving in Tanzania.
Volunteer Work Projects and Locations
IFRE's Tanzania volunteer program supports local orphanages, women's groups, health centers, local schools and NGOs addressing various social issues. Volunteer projects are available in Arusha, , and Moshi. In IFRE's volunteer Tanzania program, you can use your skills, talents and experiences for the benefit of children and poor communities.
Arrangement of Room/Food/Supervision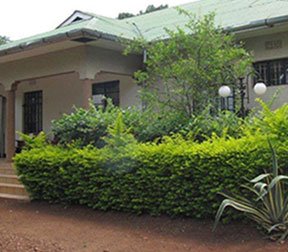 IFRE manages living accommodations, provides meals and supervision for volunteers for the entirety of their stay in Tanzania. During the volunteer period, most volunteers stay in our safe and secure homebase in Moshi/Arusha. IFRE's home base is located in a beautiful area nearly 30 km from the Kilimanjaro International Airport. We try to create a "home away from home" for volunteers staying at our home base. It is a perfect situation for volunteers to live safely and comfortably while making many new friends and sharing experience every day. Most of volunteers project in Tanzania are located within 1-10 KM of our home base so you may walk or ride a local bus to your project. In the evening when you return to home base, you can relax, eat dinner, explore local areas or simply share experience with volunteer comrades. Our home base provides a same-gender shared room and shared bathroom with running water and a "western" style toilet.
Occasionally, depending on volunteer traffic, available projects or distance to a volunteer's assigned project, we may also place our volunteers with carefully pre-screened host families. Our host families are socially respected and are experienced with hosting international volunteers. They have strong interest in our volunteers' safety and well-being and demonstrate this with caution and care. In most host family situations, volunteers will share a room with another volunteer of the same gender. Another viable option is an at-orphanage stay. Many orphanages in Tanzania have set aside special rooms to house international volunteers.
Throughout the volunteer project, our local staff stays in contact with volunteers with face-to-face visits or via email/telephone. IFRE's main office is in Moshi and our in-country coordinator serves as a point of contact for local volunteers. With longer placements, we visit our volunteers every 2 weeks (when possible) and volunteers are always welcome at the local office. If project placement is local, we request that volunteers stop by the office once a week to keep us posted on how they are doing with their home stay and project. If project placement is very far from our main office, then our local staff members maintain communication by either email and/or phone and the local project director serves as a volunteer's contact.
Language and Cultural Immersion
In Tanzania, IFRE offers one week of Language and Cultural orientation in Moshi. This week long intensive language and cultural immersion program includes: Swahili language training, lessons on history, culture, ways of life, visits to local villages/towns/markets, guided city exploration of Moshi and Arusha and local tourist attractions. This IFRE program aims to submerge you in Tanzanian culture, history and ways of life to vastly improve your time as a volunteer in Tanzania. When you understand the life and culture around you, your experience is richer and more rewarding.
If you choose to participate in this one week Language and Cultural immersion course, your volunteer program will begin the Monday following this one-week of Language and Cultural Immersion taught in and around Moshi. This experience should not be missed! So many international travelers wish they could have an opportunity such as this to receive a briefing on customs, language and history.
Volunteer Program Free Time
Volunteers have free time for the duration of their volunteer project, weekends and the Language and Culture program. While IFRE does not arrange activities during this time off, our local staff, members and coordinators can provide priceless assistance in making appropriate arrangements for travel in Tanzania. It's the time for self-discovery and learning. It's time to explore Tanzania – it is one of the most unique and amazing countries in the world, offering tremendous opportunities for travel and exploration near IFRE's Moshi and Arusha projects. Our IFRE local coordinators/staff are available to give you free advice, travel tips and helps to book your travel.
Moshi rests on the slopes of Mount Kilimanjaro. This city offers a wide variety of cultural experience as it is home to three major African tribes – the Chagga, Pare and Maasai. Giraffes roam just outside the city and local parks are abundant with wildlife. Local transport is interesting with "Daladalas." These are 16-seat vans, which usually transport about 30 people and/or children and livestock at any given time. A typical Moshi experience is more rural than urban with abundant cultural and market experiences throughout this quaint city where nature's borders and city limits are at times indistinguishable.
Arusha is often overlooked as tourists rush to their safaris, but the city is a diamond in the rough and offers up a cultural kaleidoscope of eating and shopping opportunities, and the interaction with local nature can't be beat. Arusha offers many bars and restaurants, with Indian food being the predominant cuisine. Colorful markets pulse with bargaining opportunities and the local Maasai market boasts and assortment of handicrafts, which can't be found anywhere else in the world. Transport is similar to Moshi's with "daladalas" racing through town. Most travelers see Arusha as a pass-through and not a destination, but an adventurer who embraces this town's eclectic and less-polished vibe will be thrilled with discoveries!
Major FAQ Tanzania
Food and Accommodation
What kind of food do we get?
Volunteers are provided three meals a day, which will consist of local food such as rice, vegetables, beans, meat, chicken, seasonal fruits etc…We will cater to both vegetarians and vegans.
Does the project or host family have Internet? Electricity?
No, there is not internet available at most home stays, however internet sticks are available in town for a low price as well as readily available internet cafes, which offer affordable, or occasionally free, internet access.
Do we get hot showers in our accommodation?
Yes, there are hot showers in the accommodations.
Is water safe to drink or do we need to buy bottled water?
We provide safe, boiled water at the accommodations.
Is it an issue if I am vegetarian?
No, it's not a problem; please give us an advanced notice of dietary restrictions so that we may plan accordingly.
Do I get my own of volunteers we have at that moment, but couples will get their own room.
Do the members of the host family or the project speak English?
Yes, the caretakers at the accommodation speak English.
If I arrive with my friend, or girlfriend/boyfriend, can we stay together?
Yes, you can have your own room as well.
What are the bathrooms and toilet facilities like?
They are modern, WC-type bathrooms with instant heat showers.
What are the laundry arrangements?
Volunteers do their own laundry but can also give the caretakers their laundry for a small fee.
Can I use appliances if I bring them from my home country?
Yes, volunteers are free to use their appliances at the accommodation.
What bedding materials like? Do I need to bring sleeping bag?
Yes, volunteers are required to bring their own sleeping bags.
Arrival Information
Which airport do I need to fly into?
All volunteers are required to fly into the Kilimanjaro International Airport (KIA).
Do you organize airport pickup?
Yes, we do. We pick up all volunteers at any arrival time; our service is 24/7.
Where do I go from airport?
All volunteers go straight to the accommodation from the airport.
What happens if I missed flight or arrived late?
We still pick you up, but let us know at least one hour before your arrival so that we can make our way to the airport to pick you up upon your new arrival time.
Who will come to pick up me? How do I recognize the person at the airport?
Our driver or country coordinator will come pick you up upon your arrival. We will have a sign with your full name on it.
Can you give us a direction for the meeting point?
All volunteers are picked-up just outside the arrival gate. There will be a bunch of other people with different signs with their client's names. You just have to look for a sign with your name on it.
If my assignment begins on Monday, when should I arrive?
You should arrive Sunday. All volunteers should arrive one day before their start date.
If I want to arrive earlier than when my assignment begins, where do I stay and who will organize the accommodations? Does it cost me extra?
You will stay at the volunteer house if you want to arrive early. The country coordinator will organize your stay, but it will costs $20 extra.
Who will bring me to the airport for my departure?
The country coordinator or the driver will bring you to the airport.
Visa Information
Can you please provide me with the visa information? What kind of visa do I need to apply for?
Volunteers need to apply for a tourist visa, which will allow them to enter the country. Then, while in the country, the country coordinator will help you get your class C resident permit. Special class C resident permit is needed to work as volunteer in Tanzania
How do I apply for the visa?
You can apply for your visa in your country at the Tanzanian embassy or upon arrival at the airport.
How much does it cost for the visa application?
For the tourist visa, it costs $100 for American citizens and $50 for other nationalities. The class C resident permit costs $200.
Do I need any documents to apply for the visa? Can you provide us with official papers for the visa?
When you go to the embassy, they will give you all the documents, but, upon arrival in Tanzania, you will fill in the papers here.
For your class C resident permit, your coordinator will provide the papers for you to fill in.
How long does it take to get the visa approved?
You get it upon arrival. When applying back home, it can take a week or two. Your class C resident permit will take only a day or two.
Can I extend my visa while I am in the country? Can you help me with this?
Yes, you can. Your coordinator will help you with this, as it's his responsibility when you are in the country.
Safety
Is it safe to travel to Tanzania?
Yes, it is safe to travel to Tanzania, but just keep in mind to be cognizant of your surroundings as you would be traveling anywhere.
Money
Are ATMs easily available?
Yes, there are many ATM machines that support Visa, MasterCard, etc. Volunteers should know that ATMs do not provide US dollars. They only provide local currency.
Where should I exchange my money?
Please do not exchange your money upon arrival at the airport, as the exchange rate there is very poor. You will exchange your money when you get to town.
How much money should I bring with me for the volunteer program in Tanzania?
This will depend on your arrangements and what you have planned to do while you are in the country. Please write an email to your coordinator and explain your plans while in the country. He or she can help you set a budget for the trip.
Is it safe to carry cash with me?
It is safe, so long as you are discrete about the fact that you have it on you. In addition, it depends on how much you have because all transactions are done in cash, so it's normal for someone to have cash on them, although usually not a large sum. If you want to come with a lot cash you should have a money belt or a fanny pack as an extra precaution.
Communication
How do I contact the local coordinator?
You can contact the local coordinator through email, Skype or phone at anytime. He or she will get back to you as soon as possible.
How do I contact my family and friends once I arrive in Tanzania? How can my family members contact me?
You can contact your family through email or phone upon your arrival. The country coordinator will help you to get a local phone or a SIM card, if you have a phone that is unlocked.
Can I bring my mobile phone from my home country? Will it work?
Yes, it works if you get an international package from home, but it's expensive for the locals to contact you. I suggest you get a local SIM card/phone.
Climate
Please provide detailed information on year-round climate in the country (seasons you have, average temperatures, and average rainfall in each month).
Temperature (Fahrenheit)
| | | | | | | | | | | | | |
| --- | --- | --- | --- | --- | --- | --- | --- | --- | --- | --- | --- | --- |
| Month | Jan | Feb | Mar | Apr | May | Jun | Jul | Aug | Sep | Oct | Nov | Dec |
| High | 84 | 84 | 81 | 77 | 72 | 70 | 69 | 72 | 76 | 80 | 81 | 81 |
| Low | 50 | 51 | 53 | 57 | 52 | 48 | 49 | 48 | 47 | 51 | 51 | 50 |
Temperature (Celsius)
| | | | | | | | | | | | | |
| --- | --- | --- | --- | --- | --- | --- | --- | --- | --- | --- | --- | --- |
| Month | Jan | Feb | Mar | Apr | May | Jun | Jul | Aug | Sep | Oct | Nov | Dec |
| High | 36 | 37 | 35 | 33 | 30 | 27 | 27 | 28 | 32 | 34 | 38 | 35 |
| Low | 10 | 8 | 8 | 11 | 10 | 7 | 7 | 7 | 8 | 9 | 10 | 10 |
Precipitation
| | | | | | | | | | | | | |
| --- | --- | --- | --- | --- | --- | --- | --- | --- | --- | --- | --- | --- |
| Month | Jan | Feb | Mar | Apr | May | Jun | Jul | Aug | Sep | Oct | Nov | Dec |
| Inch | 2.3 | 3.3 | 7.0 | 14.5 | 8.3 | 1.3 | 0.6 | 0.8 | 0.8 | 1.4 | 4.4 | 4.0 |
| Cm | 5.0 | 8.0 | 17.0 | 36.0 | 21.0 | 3.0 | 1.0 | 1.0 | 2.0 | 3.0 | 11.0 | 10.0 |
Humidity
| | | | | | | | | | | | | |
| --- | --- | --- | --- | --- | --- | --- | --- | --- | --- | --- | --- | --- |
| Month | Jan | Feb | Mar | Apr | May | Jun | Jul | Aug | Sep | Oct | Nov | Dec |
| % | 82 | 84 | 95 | 95 | n/a | n/a | n/a | n/a | n/a | 94 | 98 | 91 |
Health and Safety
What are the principle health risks in Tanzania? Is there any mandatory vaccination we need to take?
Volunteers are required to get yellow fever vaccinations and come with their yellow cards. DO NOT leave your card at home; it is pertinent you travel with it.
General Questions
Where can I use Internet? Is there a place where I can use a phone to make a call to my family and friends?
If you choose to purchase an internet stick you will be able to utilize it at the house, however there are plenty of internet cafes and coffee shops available with inexpensive or free internet. We suggest volunteers purchase phones or SIM cards upon arriving in the country, area phone booths are not very reliable when calling abroad.
What kind of gifts would be appropriate to bring for the host family and the project?
Anything representative of yourself or your country would be greatly appreciated.
Could you please provide me the packing list?
Camera
Mobile phone (if it's unlocked). Otherwise, you can buy a cheap one here.
Sleeping bag
Insect repellents
Sunblock/screen
Map of Tanzania (sold for $20 in coffee shops/Tanzania)
First-aid kit
Flash light
Electricity adapter/converter
Footwear (for work and travel)
Towel
Seasonal clothes (i.e. rain jacket during rainy season).
Hand disinfectant
General medicine (headache, dehydration, vomiting, diarrhea)
Bath soap and detergent.
Toothpaste and toothbrush
NB: If you forget anything, you can buy it here, but the prices will be higher, so I suggest you follow your packing list.
The Free Definitive Guide to Volunteer in Tanzania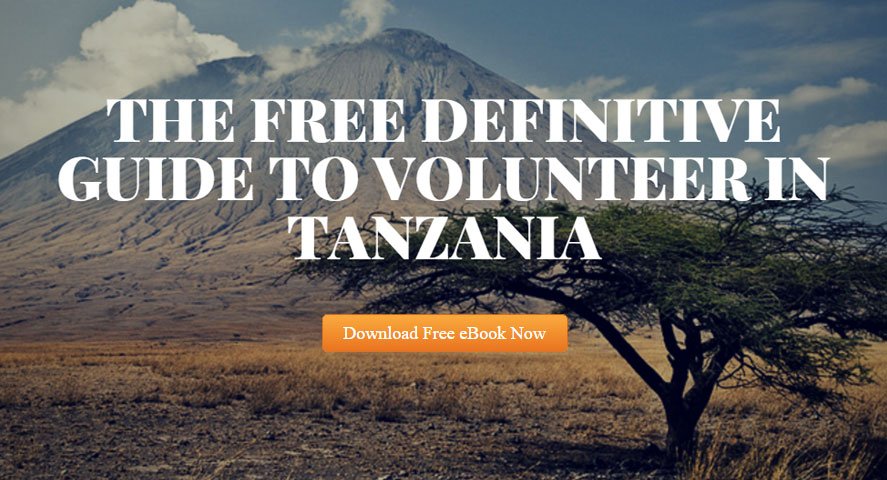 Welcome to your Tanzania volunteer guide. This ebook provides all the information you need to set up an amazing and meaningful volunteer experience. From initial preparations, through to information about different volunteer projects and frequently asked questions, you will finish this book feeling ready for the adventure ahead !
Chapter 1:
Getting Started – Volunteer in Tanzania
Tanzania is a breathtakingly beautiful country to volunteer in. From the peaks of Mount Kilimanjaro to the animal kingdom with its zebras, wildebeests, elephants and hippopotamus, volunteering in Tanzania will be an enriching and wonderful experience.
Volunteer work in Tanzania is available in various fields. Whether you would like to teach English, or an arty subject like drama, singing, or dance, work on HIV/AIDS prevention education programs, put your heart into working with children in an orphanage, help the elderly and disabled, get your hands dirty doing manual labor, support local women's organizations, or work in a medical setting, you will have lot of volunteer opportunities in Tanzania.
As with any responsible volunteerism, if you enter into this experience with an open heart and mind, and are ready to give your all, you are bound to have a unique and rewarding placement.
Why You Should Volunteer in Tanzania
Amidst its vast natural and cultural beauty Tanzania struggles with the very real problem of poverty, particularly in rural areas. While you devote yourself completely to your Tanzania volunteering project you'll be rewarded with the chance to meet peaceful and friendly people, opportunities to see exotic animals in the wild and lots of gorgeous landscapes.
Here are a few of the top reasons to volunteer in Tanzania.
Tanzanian culture: This East African country has a population of nearly 48,000 ethnically, religiously, and linguistically diverse people. The population is dispersed unevenly, with the majority of Tanzania's inhabitants populating the northern border and eastern coast. The rest of the country is very rural and scarcely populated.
There are at least 125 ethnic groups represented in Tanzania, with the vast majority being of African descent. The remainder have European, Arab and Asian origins. Some of the largest ethnic groups in Tanzania are Sukuma, Nyamwezi, Chagga and Haya.
Wherever you choose to go you will be immersed in a culture rich in diversity.
Wildlife: When it comes to the animal kingdom Tanzania offers so many spectacular sights to be seen. Volunteering in Tanzania is a great opportunity to see many famous wildlife species.
Hiking and trekking: If you are looking for a serious physical challenge and some adventure, Mount Kilimanjaro is ready to offer it. In Tanzania, you can take part in the once in a lifetime hiking and trekking opportunities on offer, and enjoy the profound sense of accomplishment and breathtaking views that rewards those who make it to the top.
Support and experience ecotourism: There are lots of nonprofit organizations and projects which can offer you an incredible experience in the natural world, while simultaneously using their and betterment profits for the conservation of the environment for local people. As a volunteer in Tanzania you can support their programs and missions.
Make a difference in the lives of children: In certain regions of the country, there are many orphanages in need of volunteer help. Sadly, because the rates of HIV/AIDS are high in Tanzania there are a lot of children who have lost their parents.
You can help them with homework, teach English, or assist with general facility upkeep. Whichever area you choose your time and skills will be put to good use.
Learn about and help grow sustainable farming: There are a growing number of ecotourism projects in Tanzania. If you have knowledge of sustainable farming practices and don't mind getting your hands dirty you could be helping to conserve the unique natural beauty of this country.
Experience profound personal growth: Tanzania is a country unlike any place you have ever visited. Volunteer work in Tanzania takes your experience of foreign travel to another level - opening your eyes to new customs, religions, sights, smells and human connections that are truly special. You will leave your placement feeling not only rewarded, but changed.
What are some popular volunteer projects available in Tanzania?
Every potential volunteer has something special to offer, and your skills and time will definitely be put to good use on one of the many volunteer projects available in Tanzania.
Some of the most popular programs feature children - supporting them in either the education or orphanage systems, medical projects, and those which help support women to achieve social and economic independence.
Here is some more information on these programs.
Teaching: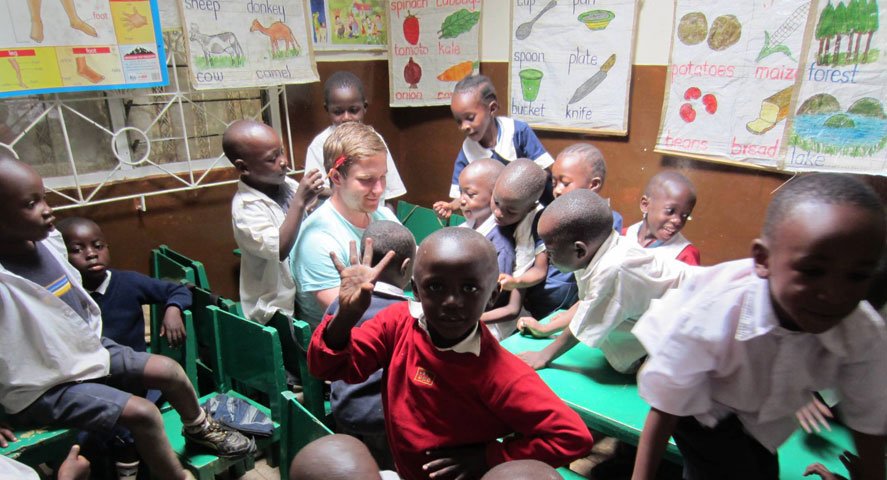 Tanzania has a real need for teachers in various subjects. Due to the vast linguistic differences, English language teachers are highly sought after on many projects.
If you have expertise in an art based activity you can share your skills and creativity, while health and wellness experts or professionals can volunteer by teaching community health workshops.
Orphanages:
Due to the very high rates of HIV/AIDS in Tanzania, (about 1.4 million inhabitants are infected), there are many orphanages in the country which offer support and care for children who have lost one or both parents.
As a volunteer on orphanage projects in Tanzania you will either work in a caregiver role with younger children, organizing activities and games, or assist older children with homework and tutoring.
Medical:
Poor healthcare and extreme poverty create a great need for community healthcare and education. On this type of project volunteers help with everything from basic hygiene education to medical consultations.
If you are a healthcare professional, (a doctor, nurse, midwife, or student in a healthcare profession), your medical volunteer experience in Tanzania may well include more direct contact with patients, such as conducting examinations and delivering treatment.
Women's Initiatives:
Women's projects in Tanzania have multiple goals, but the primarily focus is on bettering the socioeconomic status of women by providing job training, and helping single mothers care for their children while trying to improve their lives.
Depending on your expertise and experience, as a volunteer you could be leading workshops on hygiene and sanitation, helping with microfinance projects and facilitating employment training.
Where are some popular places to volunteer in TANZANIA?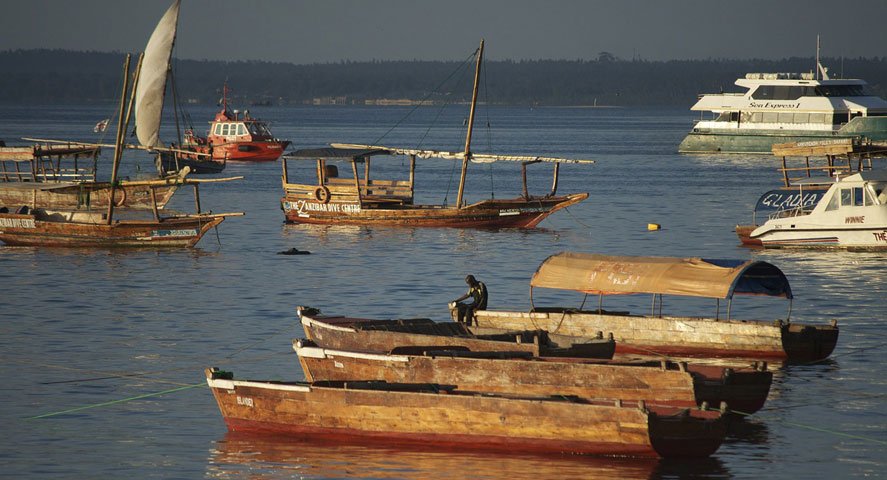 Into mountains, nature or beaches? Prefer busy cities, small towns or rural living? However you like your landscape there's a region of Tanzania that can deliver it.
Here's the lowdown on some of the most popular locations volunteers in Tanzania opt for.
Northern Tanzania:
Here, you will find Mount Kilimanjaro and the Serengeti, two of Tanzania's most famous and alluring destinations. This region is the best place to join an African safari and spot wildlife in a natural environment rather than in pictures, or climb Africa's highest peak.
Common volunteer projects here include teaching and sustainable farming.
Dar es Salaam:
This city in Tanzania was once a quaint fishing village, but has now transformed into a large urban metropolis, housing approximately 4 million people. You will find everything a vibrant city could have to offer, along with a dynamic web of richly diverse cultures.
Common volunteer opportunities include Teaching, Construction and Childcare Projects.
Zanzibar Archipelago:
In Zanzibar, you will find picturesque white sand beaches that could have come straight from the pages of a glossy travel magazine. You will feel as if you've stepped back in time to ancient Persia as you explore the winding streets of a city peppered with Swahili and Islamic influences.
If you are interested in marine life and conservation this is the perfect destination for you.
Common volunteer projects include marine conservation and research, community outreach and education.
Moshi:
This is the capitol city of the Kilimanjaro region, and it offers respite to those looking for some rest and relaxation. You can find great restaurants and hotels, not to mention excellent coffee, as it is located in the heart of Tanzania's coffee producing region.
Common volunteer opportunities include Education, Public Health and Women Empowerment.
Pemba Island:
Unlike some other destinations in Tanzania, Pemba is still quite remote and largely undiscovered by tourists. It is known for its intricate coral reefs and abundance of sea life, which makes it a popular diving destination. The landscape of Pemba is lined with fruit trees and the entire area is rich in agricultural produce.
While you won't have as wide a variety of programs to choose from here, you can get involved in environmental and health projects, HIV/AIDS education, and teaching.
Which is the best season to volunteer in Tanzania?
The dry season in Tanzania runs June to October, which is also the best time to see animals if you choose to go on a safari tour. The famous Serengeti wildebeest migration generally happens during the months of June and July. The best season to volunteer in Tanzania depends upon personal interest.
Chapter 2:
Getting Ready to Volunteer in Tanzania
Once you have been accepted on your volunteer placement in Tanzania your main focus should be on getting the paperwork in order, and any other preparation you need to do to have the best experience possible.
Here are some important tips to help you:
Visa: As with any country, Tanzania's visa requirements vary depending on your nationality. The rules for securing a volunteers visa are often changed so make sure you check with your chosen organization for the most up to date information.
It's best to leave plenty of time for this and be prepared to budget a few hundred dollars (or equiv).
Passport: All volunteers and tourists are required to have a passport with at least 6 months validity. You also must show an onward travel ticket dated to prove that you will be leaving the country within 3 months.
If you are considering staying longer than this check with your volunteer placement for advice. It is usually possible to extend your visa for 3 more months at the immigration office in Dar el Salaam.
Vaccinations: On top of the routine shots which are recommended for general travel, such as measles-mumps-rubella, diphtheria-tetanus-pertussis, varicela (chicken pox), polio, and a flu shot. Travelers to Tanzania are advised to have typhoid and hepatitis A vaccinations too.
Stay aware of any current health concerns and advice by checking the CDC (Center for Disease Control) website, which you can visit here.
Flight: Whether you are a seasoned travel or rarely go near an airport it's always a challenge to find a great flight deal. Here are some tips to help you get the best priced flight possible:
Fundraising: If you need some support to fund your volunteering in Tanzania plans there are several ways you can raise some cash to cover costs. Chances are your family, friends, and friends of friends will be happy to support you.
Promise your supporters that you will update them with regular newsletters or photos, and let them know how their money is making a difference. Your fundraising efforts could include creating an online page (with gofundme.com, for example), setting up a fundraiser event, or starting a blog. Get creative!
Suggested Reading: As a volunteer abroad to serve it is important to have at least a basic understanding of your destination country's history. A travel guide is a good thing to take with you too. Some great reads on Tanzania are:
Packing Advice: It's best to ask the staff at the organization you have booked your volunteer in Tanzania placement through for packing advice, as the weather does vary between regions, and your project may have a dress code.
Decide if you'll be more comfortable with a suitcase or backpack. Are you thinking of travelling in the region before or afterwards? Or will you feel more settled with a suitcase if you are just going to be in one place? Will you be in a place where you can purchase anything you may have left at home?
Here are some tips on the key items to pack, so you go to Tanzania fully prepared:
Gifts for Projects and/or Families: If you are staying with a host family, you might want to bring a gift. If not, you might still want to consider bringing a gift for your project, (although it is not absolutely necessary).
Monetary gifts are not generally appropriate, but a small gift from your hometown, or something useful for your family or project would be a very nice gesture.
If you are working with children you could bring some toys and/or games. If you are living with a host family perhaps bring something your host mother could use in the kitchen, or something decorative for the house such as a clock or picture frame.
Your volunteer organization should be able to provide information about what is and is not appropriate and/or expected.
Chapter 3:
Must Know Info About The Project - Volunteer in Tanzania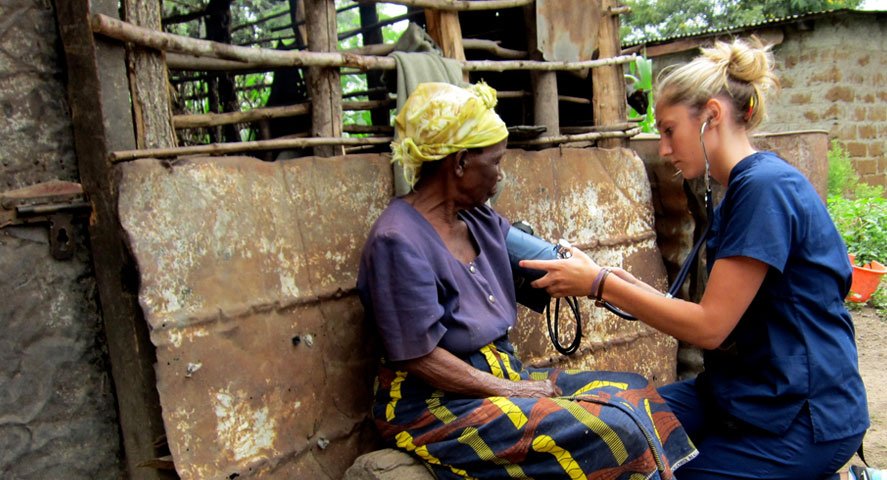 By this point you will be pretty much set to leave for your volunteer project in Tanzania, but to help make sure everything runs smoothly from the start take a little time now to double check you have all the information you need.
Here is a handy checklist of important things to ask about (if you haven't already):
Project Details: First and foremost get all the key information about the project that you need. This includes the name and street address, contact information of someone reliable and connected to the placement, and key details on things like airport pick-ups and the date you'll start work.
What to expect when volunteering in Tanzania: The best way to get some insight into what lays ahead is to direct your questions to your volunteer placement organization. They should be happy to answer all of your inquiries, so that you have a good idea of exactly what you will be doing.
Additionally, be sure to read past volunteer reviews and speak personally via email or phone with past or present volunteers, as sometimes they have a firsthand take on things that the project organizers might not be able to provide. Investing in a good travel guide is also worth your while.
Learn about your host family: If you have an opportunity to stay with a host family put in the time to learn about them before arriving. This can be as simple as learning their names and their children's' ages, (also useful if you want to bring appropriate small gifts), and ask your volunteer agency about any linguistic religious and cultural norms you may need to adapt to.
Local Support: To put your (and your families') minds at rest, get the contact information of local support in and around your volunteer placement in Tanzania. This could be a coordinator/support worker connected directly to your organization, and/or your local embassy.
Get in touch with this person before you travel to establish a connection, and know how to get a hold of them if you have any general questions, need support or have an emergency.
Make a final call before leaving: No matter how many times you might have connected and communicated with your volunteer organization in Tanzania, you should make one final call, just to be absolutely sure that all details are confirmed.
If someone is picking you up at the airport, (which is typical), double check they have your correct flight information, and ask who will be picking you up at the airport and how to recognize them. This will make your arrival much smoother and less stressful!
Chapter 4:
Arriving and Volunteering in Tanzania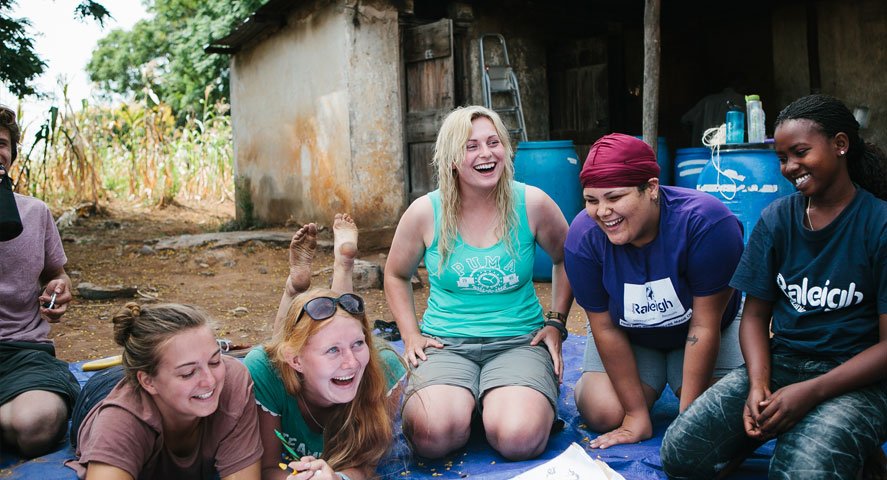 As a volunteer in Tanzania you will be looking to make a difference in the lives of individuals and communities in need, while also having a fun, and rewarding time.
There's little doubt that both these things are more than possible, but it is wise to be prepared for a few bumps in the road too, especially when you first arrive.
Whether you have extensive travel experience in developing countries and are prepared for what you might see, or this type of adventure is entirely new to you, it's rarely easy to be exposed to the inequality and injustice that exists in the world, and find yourself staring straight into the face of a very different kind of poverty.
Preparing yourself as best you can will help ease this transition.
How to make your volunteer Tanzania experience rewarding:
Embrace the culture: There will inevitably be moments of challenge and frustration which may leave you feeling well out of your comfort zone, but you will truly get the most out of your volunteer experience in Tanzania by accepting things are going to be very different and truly immersing yourself in the culture.
Learn at least some basics of the language, ask questions about why things are done in the way that they are, and share customs and traditions from your own country. Overall, accept everything you are faced with as an opportunity for growth.
Be sure your main goal is the volunteer work: Anytime we are abroad there are so many new experiences and adventures to be had. Set aside part of your trip to allow yourself this time, but always bear in mind that your main focus of energy should be on the volunteer project in Tanzania you are about to start, and the people you are there to serve. Make everything else secondary.
Stay positive: When you are in an unfamiliar country and culture for a certain amount of time it's possible that you will begin to feel a little irritated by constantly bumping up against cultural differences, language barriers, and other frustrations that can come up.
If you go into your volunteer adventure abroad experience having done some research about what to expect you are more likely to see the lighter side of things, or at least use them as learning opportunities.
Safety while volunteering in Tanzania:
While Tanzania has a kind and generally hospitable culture there are always risks and dangers when traveling abroad, just as there are in your own country. When a country has a high level of poverty it's inevitable that crime rates for theft of money or valuable items are higher than average. 
You can keep yourself safer by being street smart, being aware of your surroundings and using these general safety tips during your volunteer placement in Tanzania.
Here is the US Department of State travel warning website.
Do's and don'ts in Tanzania:
DO:
DON'T:
Culture Shock: how to overcome it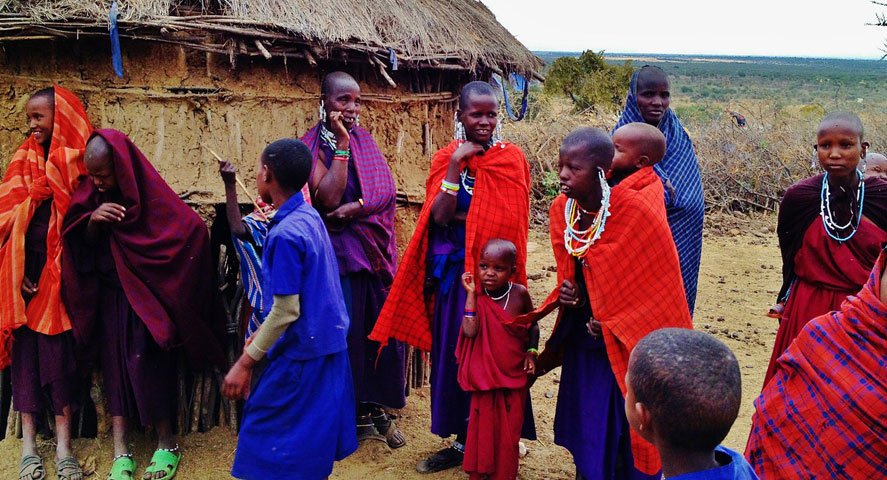 For most people culture shock is an inevitable part of spending time overseas, especially when in a country where the way of life is quite different from the one you grew up in. It may be unavoidable, but culture shock doesn't have to dominate your time abroad.
Here are a few tips on ways to either lessen or learn to deal with culture shock:
Expect the Unexpected: You'll get the most out of your Tanzanian adventure if you can get comfortable with being surprised, or maybe even challenged by some things you'll experience.
No amount of prior research can fully prepare you, so learning to roll with things will make for a richer experience in the long term, and leave you with lots of stories to tell.
Be grateful: Constantly remind yourself that serving abroad is a privilege. You have the resources and opportunity to travel the world, see and explore new cultures, and help out in communities less fortunate than your own, which many people around the world will never be able to do.
Don't expect the same ethics, norms or forms of communication in the workplace that you are used to: Whether we realize it or not, every country has very culturally specific workplace norms. In our birth culture we rarely consider such things, simply accepting them as standard.
Since you are embarking on your volunteer trip to Tanzania to work you are likely to be faced with different interpretations of the terms punctuality, direct communication and efficiency.
This may be challenging, but being prepared for such differences will help you adapt much more easily.
Focus on befriending local people: This is especially important if you are planning a longer term volunteer experience in Tanzania. Focusing your energies on making friends and connections with local people is beneficial, as short term volunteers come and go quite often.
While connections with other foreigners are important, especially when emotional support is needed in your own language, spending quality time with locals will help you to feel more rooted and part of the community where you are working, and help you to understand and adapt to cultural differences much faster.
Don't feel bad about negative emotions: It's natural to experience a range of emotions as you undertake this volunteer journey. These might include feelings of judgment, loneliness, frustration, guilt, injustice, privilege and power.
It can be difficult to acknowledge these feelings but they are natural and part of the personal growth process volunteers go through. Be honest with yourself about whatever it is you're feeling, and what triggered them.
 Find someone in your host country or at home that you can talk to openly, and perhaps seek advice and guidance from if you need to.
Things to do in Tanzania:
One of the perks of volunteering in Tanzania is the opportunity to explore this wonderful country. From day trips and weekend breaks to extended periods of travel – there's an abundance of places to see and things to do.
Here are some of the most popular places to visit:
Climb Kilimanjaro: Africa's highest peak, Mt. Kilimanjaro has 3 peaks, which vary in level of difficulty so there are various options to choose from, depending on the level of climb/trek you're looking for.
Additionally, the area surrounding the mountain is an UNESCO wildlife reserve, so if you prefer not to hike and just to enjoy the beauty this is also a great option.
Serengeti National Park: There are several ways to enjoy the wonders of this national park, which is famous for the annual wildebeest migration and home to zebras, gazelles and many other exotic animals. Why not take a balloon ride over the park? Don't worry if you have no head for heights as you can drive through it too.
Ngorongo Crater: This is a truly spectacular destination. Created by a volcanic explosion between 2-3 million years ago, this crater has become home to lions, zebras, rhinos, wildebeests and more. There are plenty of tour companies that offer different options to see this wildlife and natural beauty, and it definitely is a must-see.
Zanzibar Beaches: These picturesque white sand beaches are ideal for rest and relaxation. On this gorgeous island, you can decide if you want a more rustic/less touristy experience, or a slightly more popular and developed beach getaway. The east coast of the island offers incredible coral reefs, while northwest beaches are better for swimming.
Stone Town, Zanzibar: If you feel like venturing from the beach visiting Stone Town on the island of Zanzibar is a great option. This historic site is a Swahili coastal trading town, famous for exotic spices and historic architecture. This is also a UNESCO World Heritage Site, which means its historic relics are protected by a local NGO.
Mafia Island: An island predominantly populated by fisherman, this coastal destination is famous for scuba diving - with options for both beginners and more experienced divers. Mafia Island is also known for its amazing coral reefs and marine life.
Selous Game Reserve: This protected reserve covers 5% of Tanzania's land mass, and can be seen by boat safari down the Rufiji River. The Selous game reserve is home to an impressive array of animals, including elephants, leopards, buffalos, wild dogs, wildebeests, hippos and tons of bird life.
Maasai tribe: For a unique Tanzanian culture experience consider taking a cultural tour of the Maasai tribe. This community is world famous for their beautiful dress and traditions, and is located near to the game reserve.
You can even do a homestay with them. This is an amazing, one in a lifetime opportunity to live with the 2,000 year old tribe, and learn firsthand about their daily life and customs.
Chapter 5:
Completion of Project and Follow Up - Volunteer in Tanzania
Although some people decide to stay on in country, perhaps choosing another project to help on, or even finding a regular job, most volunteers have to face the end of their placement, and leave Tanzania.
This can be a difficult experience both for yourself and the people you have served, and you will probably experience a range of emotions. However you feel, it is helpful to your organization and to future volunteers if you can give honest feedback about your experience. Such feedbacks help other aspiring volunteers dedicate themselves into the noble cause.
One way to ease this transition is to continue supporting your organization, perhaps by organizing an event where you can share stories from your time abroad, and maybe even recruit others interested in volunteering.
This could be in the form of say a slideshow and presentation with typical Tanzanian food and drinks for your friends and family. Here, you would have the chance to share with them the amazing work your organization does and the role you played.
If you feel comfortable with the idea you could make this event into a fundraiser for the organization as well. Your passion and support for your volunteer organization in Tanzania does not have to end upon your arrival home.
Chapter 6:
Volunteer in Tanzania - Frequently Asked Questions
How will I get from the airport to my host family/volunteer house?
Your Tanzanian volunteer organization should arrange for someone to meet you at the airport and take you to wherever you will be staying. Be sure to confirm this with the organization before leaving.
Will there be support from local staff in Tanzania?
Yes, there will be at least one support staff member available to help you on the ground in Tanzania. Be sure to get this person(s) contact information before arriving, and verify that they will be available.
How many other volunteers will be participating with me?
This completely depends on the project. Some only have the capacity for a small number of volunteers, (especially those run by small organizations), while some might be hosting many volunteers at once.
Check with your volunteer organization to see how many volunteers will be joining you, and whether or not you will have a roommate if using a homestay.
Will my host family be able to speak English?
Swahili and English are the two official languages of Tanzania but in daily life there are many other native languages spoken. It's best to check with your volunteer placement in Tanzania to confirm the most popular languages spoken at your destination.
Can I travel to other cities on my days off?
Definitely! As long as you are completing your expected hours and tasks with your organization you should take advantage of your time abroad to see the many sights of Tanzania.
Do I have to bring my own bedding and mosquito nets?
If you stay with a local family bedding will be provided. Depending on the time of year you go and the season, mosquito nets are recommended. They help to protect you from disease carrying mosquitoes and to sleep peacefully at night. Ear plugs might not be a bad idea, as well.
What if I don't speak the native language?
As English is one of Tanzania's official languages you should be able to get by, even if most people are not fluent speakers. Don't let this deter you from making an effort to learn the local language though.
Go prepared with a phrase book and/or dictionary, and perhaps even a smartphone app that does not require an internet connection.
How will I get to my project every day?
This depends on the project and where you are staying. With some placements, you might be living right there on the premises, or with a host family within walking distance. If not, you will need to ask someone at your organization if you need to take public transportation, or if they will provide rides back and forth.
Can I speak with a volunteer who has completed a placement?
Yes, and you should if at all possible. Ask your organization for the contact information of past and/or current volunteers. As a second option/last resort, be sure to carefully research past volunteer reviews.
What does the accommodation look like? Can I see pictures?
You can ask your organization if there are any photographs available, but in general you can expect something much humbler than you are used to. If you are placed with a family be prepared for potentially rustic conditions, and that your homestay conditions might not be as nice as another volunteers.
You should ask about/check that you will be staying somewhere clean, with filtered water, a fan, a lock on your door and so on.
Where will I be working?
Again, this depends on which project you have chosen. You might be in an urban or rural setting, working outdoors or indoors, or maybe even on the beach! Research the specific location where your volunteer organization is, and also what is available in and around that area.
This is important not only to plan weekend travel, but also to know what kind of amenities you can expect, and how conveniently you can buy items you might need, like toiletries.
What kind of food will I eat while I'm there?
Tanzanian food is always delicious, though the staple dishes vary between regions. On the coast you will find spicy foods made with lots of coconut milk, while on the mainland most dishes feature rice, corn, meat or a variety of beans.
Many Tanzanian dishes have an Indian influence, due to the influence of immigrants, and you'll find chai tea is a popular drink, typically enjoyed throughout the day.
Are there any treks or excursions I can join in my free time?
Depending on where you are volunteering, there might be opportunities for hiking, trekking, and (almost definitely) enjoying nature. Tanzania is home to many wildlife reserves and parks, so you shouldn't have a problem finding outdoor adventures.
How many hours per day will I be volunteering?
This should be established with your volunteer placement well ahead of time, so you are both on the same page about what is expected. Some volunteer organizations ask for a full 40-hour work week, while others expect only a half day and allow you the rest of the time to explore and relax.
If you are working in agriculture or construction you may well have a very early start and finish, while some other types of projects may need you to start later in the day. It's always best to check directly with your volunteer organization about the specific details of the project you will work on.
How much money should I bring?
This depends partly on what is included in your volunteer fees. Are all of your meals provided for free, or are you responsible for buying some? Is transportation to and from your placement covered?
When you have this information, you'll need to decide what other activities and travelling you plan to do in Tanzania, and look around the Internet for up to date information on what these things will cost.  Don't forget to include a budget for daily living expenses such as bottled water.
This is one useful site for checking current prices in cities across Tanzania.
This free eBook is just written to help volunteers. So please use this book just as a general reference or source of information. We cannot guarantee the validity of information as changes in the field can be sudden. As it is impossible to provide a definite or authoritative guide it is vital you verify information directly with a relevant and up to date source. We cannot be held liable in any way for damages caused should you choose to overlook this advice.
>
>
Volunteer in tanzania