Womens' Project
Volunteer With Maasai Women/Orphanage Project
Volunteer to empower the Maasai Women of Tanzania!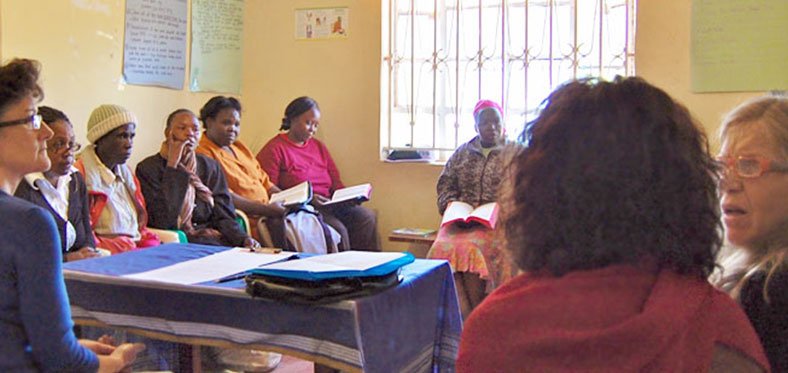 Experience two projects in one working with orphans and women!

Assist women in establishing income generating projects

Share your love, compassion and skills with women and children

Volunteer abroad safely & affordably!
Project Summary
This combination-project includes orphanage work and a Maasai women project. Volunteers spend three days in the orphanage and two days with volunteering with Maasai women. The orphanage's aim is to offer shelter, education and love to children. The Maasai women project aims to uplift Maasai women economically with development of different income generating projects. Hand-made traditional Maasai crafts, beads, clothes, handicrafts and other goods are later sold in market and part of this income goes to the female Maasai artists. This is a very interesting volunteer project, especially if you enjoy children, the Maasai culture and rural life of the Maasai people.
Skills/Qualifications Needed
There are no specific qualifications needed to join this combination children/Maasai women project in Tanzania. However, volunteers are expected to be flexible, patient, respectful of differing cultures and willing to help children/Maasai women.
Volunteer Responsibilities
Volunteers' work in the orphanage project mostly consists of teaching English to the children. There is also assistance needed in organizing creative and educational activities like singing, dancing, painting, etc. Volunteer work with the Maasai women project also emphasizes teaching English, but this group also needs direction about conversing with tourists and guidance on selling their products.
The Maasai women project is specifically seeking:
Artists or professionals willing to teach skills in crafts, beads, ornamentation and handicrafts. Attention to recent techniques/designs can improve the projects' products for stronger market presence.
Non-professional artists who wish to help support these Maasai women. Any skill level is welcome and appreciated to help with crafts, beads, ornaments. It is a wonderful experience to interact with a native tribe who holds visiting foreigners in high regard.
Marketing professionals to help the Maasai women understand and develop marketing strategies to position their products in national and international markets.
English teachers (any experience level) to teach English language classes for Maasai children and local youth. Basic English knowledge allows Maasai youth to work as tourist guides, resulting in additional income for their family.
Room/Food/Supervision
IFRE manages living accommodations, provides meals and supervision for volunteers for the entirety of their stay in Tanzania. During the volunteer period, most volunteers stay in our safe and secure homebase in Moshi/Arusha. IFRE's home base is located in a beautiful area nearly 30 km from the Kilimanjaro International Airport. We try to create a "home away from home" for volunteers staying at our home base. It is a perfect situation for volunteers to live safely and comfortably while making many new friends and sharing experience every day. Most of volunteers project in Tanzania are located within 1-10 KM of our home base so you may walk or ride a local bus to your project. In the evening when you return to home base, you can relax, eat dinner, explore local areas or simply share experience with volunteer comrades. Our home base provides a same-gender shared room and shared bathroom with running water and a "western" style toilet.
Occasionally, depending on volunteer traffic, available projects or distance to a volunteer's assigned project, we may also place our volunteers with carefully pre-screened host families. Our host families are socially respected and are experienced with hosting international volunteers. They have strong interest in our volunteers' safety and well-being and demonstrate this with caution and care. In most host family situations, volunteers will share a room with another volunteer of the same gender. Another viable option is an at-orphanage stay. Many orphanages in Tanzania have set aside special rooms to house international volunteers.
Throughout the volunteer project, our local staff stays in contact with volunteers with face-to-face visits or via email/telephone. IFRE's main office is in Moshi and our in-country coordinator serves as a point of contact for local volunteers. With longer placements, we visit our volunteers every 2 weeks (when possible) and volunteers are always welcome at the local office. If project placement is local, we request that volunteers stop by the office once a week to keep us posted on how they are doing with their home stay and project. If project placement is very far from our main office, then our local staff members maintain communication by either email and/or phone and the local project director serves as a volunteer's contact.
Location Descriptions
This project is about 7 km north of Arusha, a major tourist city of Tanzania. The project is located at the base of Mt. Meru. The village is picturesque and beautiful. You will be stay in the middle of Maasai community. This project is perfect if you love and appreciate a rural placement and are curious about the Maasai culture and people.