HIV/AIDS Project
Work in HIV/AIDS Project
Volunteer to educate Tanzanians on HIV/AIDS!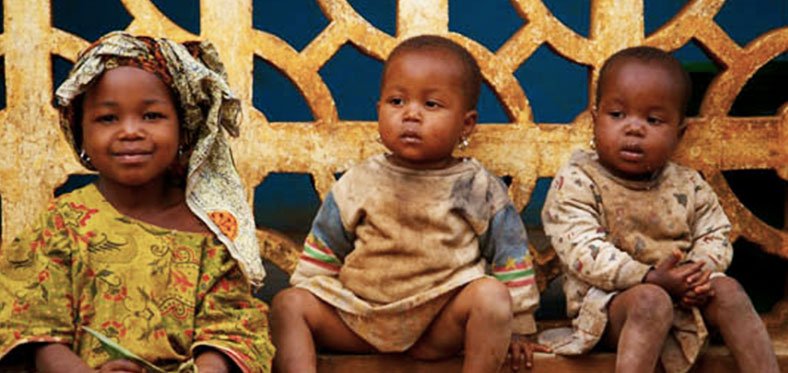 Spread awareness and educate locals

Support and council those affected by HIV/AIDS

Gain real world medical and community outreach experience

Volunteer abroad safely & Affordably
Project Summary
Like many other African countries, there is a severe and widespread HIV/AIDS epidemic in Tanzania. HIV/AIDS is a serious challenge and if left uncontrolled complications from HIV/AIDS will get worse and claim thousands mor. Many hospitals, clinics and local NGOs facilitate HIV/AIDS testing, counseling and awareness campaigns in Tanzania. Volunteers' help is needed to support ongoing activities and programs.
Collaboration with local groups and organizations to help foster awareness among local communities. IFRE's volunteers, hospitals, NGOs and local groups are helping to prevent loss of life and are improving the lives of those already infected. As a volunteer in our Tanzania HIV/AIDS project you can support the ongoing efforts to stop the spread of HIV/AIDS and provide the manpower needed to comfort HIV/AIDS patients in Tanzania.
Skills/Qualifications Needed
There is no specific education, experience, skills and/or qualifications needed to join our fight against HIV/AIDS in a volunteer project. However, volunteers are expected to be flexible and patient as well as passionate and have love for the poor and HIV-infected people of Africa.
Volunteer Responsibilities
Many local organizations HIV/AIDS programs are focused on two areas. First focus area includes treatment, psychological counseling and support to whose people infected with HIV/AIDS. Volunteers within the scope of the first focus area generally visit with HIV/AIDS patients (along with a local worker) and distribute food, clothes, medicine and give mental counseling and support. Volunteers may provide basic but valuable tips to patients on health, nutrition and sanitation and may be involved in patient record keeping.
The second focus area includes HIV/AIDS awareness or outreach programs to increase the community's understanding of HIV/AIDS. This program educates about ways to prevent the spread of the disease and how citizens can protect themselves from contracting the disease. Volunteers supporting the second focus area normally participate in HIV/AIDS awareness campaigns and/or community outreach. Volunteers focused on outreach and awareness programs often visit schools, villages and churches to present information, media, posters, distribute pamphlets and distribute condoms etc.
Room/Food/Supervision
IFRE manages living accommodations, provides meals and supervision for volunteers for the entirety of their stay in Tanzania. During the volunteer period, most volunteers stay in our safe and secure homebase in Moshi/Arusha. IFRE's home base is located in a beautiful area nearly 30 km from the Kilimanjaro International Airport. We try to create a "home away from home" for volunteers staying at our home base. It is a perfect situation for volunteers to live safely and comfortably while making many new friends and sharing experience every day. Most of volunteers project in Tanzania are located within 1-10 KM of our home base so you may walk or ride a local bus to your project. In the evening when you return to home base, you can relax, eat dinner, explore local areas or simply share experience with volunteer comrades. Our home base provides a same-gender shared room and shared bathroom with running water and a "western" style toilet. Occasionally, depending on volunteer traffic, available projects or distance to a volunteer's assigned project, we may also place our volunteers with carefully pre-screened host families. Our host families are socially respected and are experienced with hosting international volunteers. They have strong interest in our volunteers' safety and well-being and demonstrate this with caution and care. In most host family situations, volunteers will share a room with another volunteer of the same gender. Another viable option is an at-orphanage stay. Many orphanages in Tanzania have set aside special rooms to house international volunteers. Throughout the volunteer project, our local staff stays in contact with volunteers with face-to-face visits or via email/telephone. IFRE's main office is in Moshi and our in-country coordinator serves as a point of contact for local volunteers. With longer placements, we visit our volunteers every 2 weeks (when possible) and volunteers are always welcome at the local office. If project placement is local, we request that volunteers stop by the office once a week to keep us posted on how they are doing with their home stay and project. If project placement is very far from our main office, then our local staff members maintain communication by either email and/or phone and the local project director serves as a volunteer's contact.
FAQ
Please provide a typical day schedule for the HIV/AIDS project.

At 8:30 am volunteers report to the office for a short meeting with fellow staff to review the activities they will assisting with for the day. Daily tasks may include working within the office or out in the field, each day varies.

What kind of activities do volunteers do at the HIV/AIDS project?

Volunteer activities are divided into office and field work:

Office Work

Data collection (for researchers on HIV)
VCT
Counseling
Carrying on HIV test (not frequently)

Field Work

Home visits
Teaching HIV awareness in schools, normally volunteers will have previous experience in such presentations
Visiting day care centers with HIV orphans
Visiting KIWAKKUKI members who are ill and hospitalized. This is how KIWAKKUKI gets involved with hospitals, but it is not a clinic. It is an NGO.

Where are the volunteers placed at this project?

Volunteers visiting Tanzania for as an HIV/AIDS volunteer will reside with a host family in a home stay situation, or in a volunteer house along with fellow volunteers.

Can we work with the local doctors and nurses to take care of HIV/AIDS patients?

Only volunteers with medical backgrounds can do this type of work, and it would be in the hospital, rather than the HIV/AIDS office. At the office, volunteers come into contact with patients only during VCT, counseling and tests.

How many hours a day do we need to work?

Hours in the HIV/AIDS project in Tanzania vary, however volunteers can expect to work a minimum of 6 hours a day, with the option to work less hours. When it comes to home visits, it can take a full day, as some families are located at further distances. Hours will differ from activity to activity.

What skills do you need to join this project?

There is no specific skills necessary but knowledge of HIV/AIDS awareness and a passion for helping people.

Is there any other important information you want to share about this project?

The HIV/AIDS center in Tanzania is not a hospital or a clinic. Many volunteers initially think it's a hospital, but it is actually a non-government organization (NGO).