HIV/AIDS Education
HIV/AIDS Education
Spread awareness of the HIV/AIDS epidemic in Ghana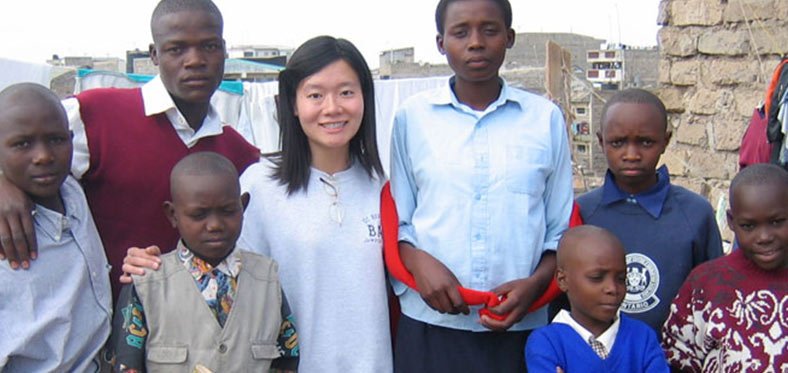 Work with youth groups, clinics and more in the community to spread awareness

Volunteer to counsel, educate and comfort victims of the virus

Support efforts to stop spreading the disease

Volunteer abroad affordably & safely
Project Summary
HIV/AIDS remains a serious health threat in many African countries including Ghana. Every year hundreds of adults and children are infected with and die of this killer virus. IFRE's partners work to advance adolescent reproductive health and HIV/AIDS prevention. Using the Stepping Stones approach, they focuses on promoting behavioral change through facilitating discussions of HIV prevention and sexual health with community groups. Community groups include youth groups' in/out-of-school, clients at antenatal clinics and general community meetings. Volunteers are mainly involved with counseling and education. This project is open to any volunteers who are willing to share their love, time and compassion with the HIV patients and who are committed to supporting efforts to stop the spread of this disease.
Skills/Qualifications Needed
There are no specific qualifications required to volunteer in this project. However, volunteers must demonstrate love and willingness to share time and compassion with people. A high level of patience and flexibility is mandatory.
Volunteer Responsibilities
Volunteers may directly provide support and care to HIV/AIDS infected patients, including children, or engage the public with educational training and activities meant to increase awareness and stop the epidemic of HIV/AIDS in Ghana. Several local NGOs work on HIV/AIDS programs, which are focused on two areas. First focus area includes treatment, psychological counseling and support to whose people infected with HIV/AIDS. Volunteers within the scope of the first focus area generally visit with HIV/AIDS patients (along with a local worker) and distribute food, clothes, medicine and give mental counseling and support. You may provide basic but valuable tips to patients on health, nutrition and sanitation and you may be involved in keeping patient records.
The second focus area includes HIV/AIDS treatment/awareness programs to increase the community's understanding of HIV/AIDS, ways to prevent the spread of the disease and how to protect themselves from contracting the disease. Volunteers supporting awareness/outreach normally contribute to counseling and education in major hospitals and communities to raise personal risk perception among young men and women. Programs actively involve youth in participatory HIV/AIDS preventive education within the district. Volunteers may focused on outreach and awareness programs often visit many schools, villages, churches and present information and media, posters, distribute pamphlets and condoms, etc.
Room/Food/Supervision
IFRE manages living accommodations, provides meals and supervision for volunteers for the entirety of their stay in Ghana. We offer a "home base" in Ghana. Our home base is about an hour drive from Accra. We try to create a "home away from home" for volunteers staying at our home base. It is a perfect situation for volunteers to live safely and comfortably while making many new friends and sharing experience every day. Most of volunteers project in Ghana are located within 1-20 KM of our home base so you may walk or ride a local bus to your project. In the evening when you return to home base, you can relax, eat dinner, explore local areas or simply share experience with volunteer comrades.
Occasionally if a project is located far from the IFRE home base or when our home base is fully occupied with volunteers, we will place volunteers with host families. Our host families are carefully screened, socially respected and experienced with hosting international volunteers. Wherever you stay, your accommodation with IFRE is safe, clean and comfortable. In most cases, you will share a room with volunteers (of same gender). In Ghana, our field staff is an experienced team comprising of country coordinators, assistant coordinators, managers, cooks and field assistants. Our field staff visits volunteers regularly and always happy to help our volunteers in any way needed. We offer 3 meals a day of local cuisine. Typically, volunteers eat breakfast and dinner at the home base (or host family) and have lunch at their project. We offer fresh, nutritious and safe local foods to our volunteers to eat. We also work extremely hard to maintain our facilities in a positive condition.
FAQ
Please provide a typical day schedule for the HIV/AIDS project.

Volunteers working in the HIV/AIDS project in Ghana can expect to work daily between 8am-3pm.

What are the requirements to join the program?

Volunteers must be compassionate and have an interest in working with HIV/AIDS, individuals who are not comfortable working with infected patients and individuals are encouraged to consider other placements. Although not required, it is beneficial that volunteers have a medical background.

Will we be assisting local doctors and nurses in the care of HIV/AIDS patients?

Volunteers with a medical background will have the opportunity to assist healthcare workers in Ghana in the care of HIV/AIDS patients.

How many hours a day do we need to work?

Volunteers in the HIV/AIDS project in Ghana can expect to work a minimum of 6-7 hours per day.

What skills do you need to join this project?

Individuals with a background in healthcare and medical are preferred, however the most important thing is that volunteers have compassionate heart and willingness to work with patients at varying stages of treatment.

Any important information you want to share about this project.

The HIV/AIDS project in Ghana has been structured to accommodate all types of individuals who have a desire to work with people living with HIV/AIDS.