How to prepare to volunteer abroad?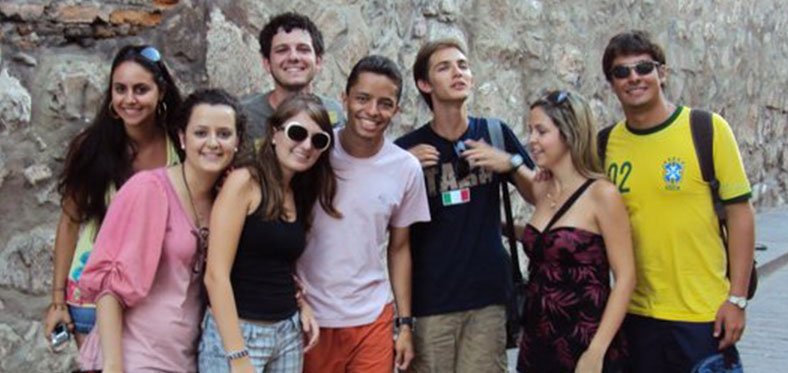 Visa & Passport
When figuring out how to prepare for volunteer abroad, you may have a lot of questions regarding passport and visa application. In this article, we will explain about volunteer abroad visa application and passport preparation to help you get ready for your trip!
What kind of visa do I need?
Most volunteer abroad organizations are considered as volunteer travel organizations. They run 1-12 weeks-long volunteer programs. The programs are usually run using tourist visa. Since volunteering is not a paid job, you will most likely only need a tourist visa instead of a working visa. If you are joining paid programs such as teaching in china, working abroad program, or long term volunteer program, you may need a working visa. So please confirm all the details with the organization when preparing for volunteer abroad. Some countries, such as Tanzania and India, have special permits for international volunteers!
Is there any volunteer or working visa?
When preparing for volunteer abroad, keep in mind that with the exception of a few countries such as India and Tanzania, volunteers can usually work with tourist visa. However, when you go for the employment programs such as working abroad, you will definitely need a working visa. The process of applying for a working visa involves cooperation from the organization offering you employment, so do contact them for further details in advance.
Do I need to take visa before I go? Or should I take obtain it upon arrival?
When figuring out how to prepare for volunteer abroad, you may whether you need visa before or upon arrival at the host country. This really depends on your nationality and the country you are travelling to. Visitors from developed countries such as USA, UK, Australia, Japan, and majority of European countries can obtain their visa upon arrival in most of the developing countries. However, there are some countries such as India and Brazil where you must apply for visa in advance. Therefore, when preparing for international volunteer, please call or visit the website of the local embassy and find out whether you can get your visa upon arrival at the destination country. Do keep in mind that in many countries, there will be a long line to apply for visa upon arrival and this wait may not be worth your time.
Can I extend my visa if I decided to stay longer?
This is possible in most countries you will be volunteering in. However, do keep in mind that some countries will not allow visa extension. Find this information out in advance if you decide to extend your stay.
How much does it cost for visa?
The cost of your visa really depends on your destination country, type of visa, duration of visa, and a few other factors. Therefore, please check online or with the embassy prior to applying. Here are some helpful links embassies, please select the embassy you need to contact and find their visa cost information:
www.embassy-worldwide.com
www.embassyworld.org
What documents do I need for visa?
If you are just volunteering or travelling, you only need a valid 6 month passport, a completed application form, two-way air ticket, and hotel booking/accommodation. In some cases, you may need to bring a copy of your itinerary. However, if you are applying for working visa, you need a lot of documents from the employer. Do check with your future employer about the necessary documentation.
We hope that this section has helped clear your confusion on how to prepare for volunteer abroad. Visa application is fairly easy, just give yourself ample time for preparation and apply in advance!