Volunteer in India
Would you like an affordable and safe way to travel overseas? Do you want to experience a new culture while enhancing your global perspective? Volunteering abroad in India can fulfill those desires. Discover many different worlds within one stunning country when you travel to India.
India is a country rich in history, exemplified by its varied architecture, with the Taj Mahal being the most famous site. Many travel to India to explore inner peace and spirituality. Beautiful scenery is waiting to be discovered, from lakes to beaches. Warmly welcoming people and vastly diverse food round out the endless reasons to visit this fascinating country.
Unfortunately, India is still a developing country beset by grinding poverty and economic inequality. Rampant corruption in all levels of government, inadequate education, lack of sanitation and basic health care, and pollution all contribute to India's problems. One-third of the world's poor live in India, with children disproportionately affected.
Today, India desperately needs volunteers more than ever.
There are many meaningful ways to volunteer your time and skills to help improve the lives of the people of India. You can help  working with street and other at-risk children; in orphanages; by teaching English; working in health care, especially HIV/AIDS projects; in women's empowerment.; and more.
Find new life direction and personal enrichment while helping those less fortunate. Request information about volunteering in India and choose a program that speaks to you!
Volunteer Work Projects and Locations
IFRE volunteers projects in India support local orphanages, women groups, health centers, local schools and different social issues. Volunteer projects in India are available in both Delhi and Jaipur. Volunteers may work in any of these volunteer projects in India and help us expand this legacy of community service, sharing their love and passion to local children, women groups and communities.
Arrangement of Room/Food/Supervision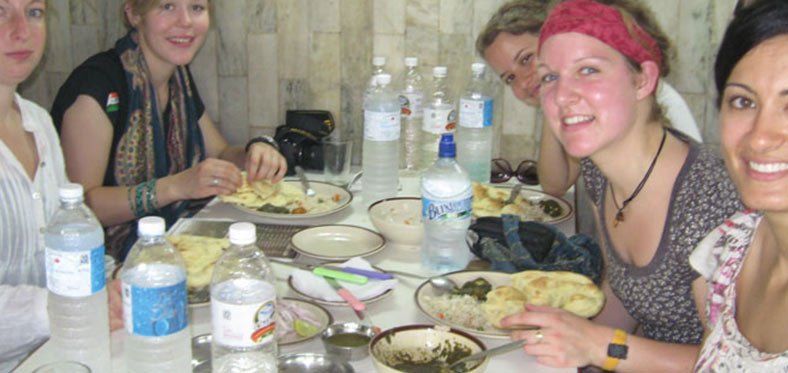 IFRE manages living accommodations, provides meals and supervision for volunteers for the entirety of their stay in India. During the volunteer period, most volunteers stay in our safe and secure home base, a project hostel or a host family. Dependent on the season and flow of volunteers, you may be placed in any of the following:
Our office and home base is located in Gurgaon, a beautiful city 40 miles a way of Delhi international airport. This location is very safe and manned with onsite security. It is a clean, sparsely furnished apartment but will meet all your needs as an IFRE volunteers. It is close to the local bus station. This is the ideal arrangement for sharing your daily experiences with fellow volunteers and local staff. Home base bedrooms have multiple beds, so volunteers will usually share a room (same gender). Our in-country coordinator also lives at our home base to assist our volunteers 24/7.
Our local host families are socially respected and are experienced with hosting international volunteers. They have strong interest in our volunteers' safety and well-being and demonstrate this with caution and care. In most host family situations, volunteers will share a room with another volunteer of the same gender.
Another viable option is an at-orphanage or project hostel stay. Many orphanages in India have set aside special rooms to house international volunteers.
IFRE arranges room, food and supervision for volunteers throughout the program. All of IFRE's cooks prepare a variety of delicious Indian food (naan, dahl and chapatti breads, curries, rice and pickles/chutneys). Details covering the arrangements for room/food are outlined in the prepared placement details.
Volunteers will also have 24/7 access to IFRE's office as well as the mobile numbers of in-country coordinators. In addition, the director of the orphanage will serve as a local contact person for volunteers. IFRE's staff also visits each volunteer every 1-2 weeks as part of our program.
Language and Cultural Immersion
In India, IFRE offers one week of language and cultural orientation in Delhi. This important week long intensive language and cultural immersion program includes: language training, historical lessons, exposure to various Indian cultures and ways of life, visits to local villages/towns/markets, guided exploration of Delhi and local tourist attractions. This IFRE program will submerge you in Indian culture, customs, history and day-to-day life, which will greatly improve your time as a volunteer in India. When you understand the language and cultural details in your surroundings, your volunteer experience will be elevated and much more gratifying.
However, you can choose to take the Language and Cultural immersion program or go directly into a volunteer project. If you choose to participate in this one week Language and Cultural immersion course, your volunteer program will begin the Monday following this one-week of Language and Cultural Immersion taught in and around Delhi. This experience should not be missed! Often international travelers reflect and say they wished they had an opportunity to first receive training on customs, language and history. This is your chance!
Major FAQ India
Room and Food
What kind of food do we eat?
While volunteering in India, we provide three Indian meals per day (breakfast, lunch and dinner). The Indian foods include chapattis, rice, paratha, lentil soup and a pickle with seasonal vegetable. If you are allergic to any type of food, please let us or the host family know the first day you arrive.
Does the accommodation (hostel or host family) have Internet? Electricity?
No, you need to go to the Internet café located nearby. It will cost Rs.30 per hour, but it is relatively fast.
Do we get a hot shower in our accommodation?
No, there are not hot showers available. With 9 months of heat the cold showers are welcomed, in the winter months it is a bit cool, but still manageable.
Is the water safe to drink or do we need to buy bottled water?
Generally, the water at the host home is safe, but we request that all the volunteers buy bottled drinking water to avoid water-born diseases.
Is it an issue if I am vegetarian? I am wheat allergic. Would it be a problem to the host family?
No, it will not be a problem if you are a vegetarian or have food allergies. Please let your country coordinator know in advance so that they may plan accordingly.
Do I get my own room?
Volunteers may share a room with 2-4 per room. Accommodations have Western-style and squat toilets, cold showers, running water, electricity, fans etc… it is a family oriented, hostel-like environment.
Do the members of the host family or the projects speak English?
Yes, they speak English, but only a little bit. They can communicate well enough to take care of the volunteers.
If I arrive with my friend, or girlfriend/boyfriend, can we stay together?
Yes, shared accommodations can be arranged.
What are the bathrooms and toilet facilities like?
Bathrooms and toilets are basic. Some of the host families have western toilets and some of the host families have squat toilets. It depends on where you are placed. The bathrooms are big so you can take a shower inside. There is also a bucket to wash your clothes, but volunteers have to bring their own soaps or detergents to do laundry.
What are the laundry arrangements?
The accommodations do not have washing machines; therefore, you will need to wash your clothing by hand. If you wish to have your clothing professionally laundered please visit a launderette in the city, or you may be able to compensate a family member.
Can I use appliances if I bring them from my home country?
Yes you may, however you may need an adaptor.
What are the bedding materials like? Do I need to bring a sleeping bag?
All the volunteering placements have a bed and a pillow with a blanket for winter. Volunteers do not need to bring anything, however a sleeping bag is suggested for winter. Some volunteers will bring their own bedding, which is appreciate. You will not be sharing a bed, but may share your room with fellow volunteers.
Arrival Information
Which airport do I need to fly into?
You fly to Indira Gandi International Airport in New Delhi.
Do you organize airport pickup?
Yes, we arrange all airports pickups. Volunteers will see their name on a card sheet upon their arrival. In the event that you do not see your greeter, you should immediately contact your country coordinator. Please provide all flight details prior to your departure to India to allow for ample time to arrange your transportation.
Where do I go from airport?
Volunteers are transported to the hostel from the airport. Generally, volunteers will stay on in the hostel where there will also be a short orientation regarding the program and Indian culture. From the hostel you will be transported to your project or accommodations either by taxi or by bus depending on where the project is located.
What happens if I missed my flight or arrive late?
Volunteers should inform their country coordinator immediately of any delays or changes in their flight plans so that they may plan accordingly.
Who will come to pick up me? How do I recognize the person at the airport?
Our driver or coordinator will come to pick you up. Volunteers will see their names on a card sheet upon arrival. In the event that a volunteer does not see his or her name, they should call their country coordinator.
Can you give us the direction for the meeting point?
Upon crossing immigration, please collect your baggage and head toward the exit gate. You will see greeters displaying name cards and your name will be on one.
If my assignment begins on Monday, when should I arrive?
Please coordinate your arrival for the preceding Sunday or Saturday, we understand traveling internationally can be expensive, therefore if it is more affordable to arrive earlier we can work with you on accommodations for an additional $20 (USD)/Day.
If I want to arrive earlier than when my assignment begins, where do I stay and who will organize the accommodations? Does it cost me extra?
The Sunday night accommodation of your arrival day is part of the program. Volunteers who arrive earlier than that are welcome, but they will need to pay US$20 for each additional night, which includes food and accommodations at our hostel.
Who will bring me to the airport for my departure?
Airport drop off is excluded and volunteers are responsible for their own return transfer. However, for a fee of US$20, we will arrange transportation for you 24/7.
Can you help us arrange our flights? Do you recommend any cheap airlines for flying to India?
Volunteers are responsible to arrange their own flight to India. You can use Google search to find the cheapest flights.
Visa Information
Can you please provide me the visa information? What kind of visa do I need to apply for?
Volunteers joining an India volunteer program must get a visa before traveling to India. Participants joining the program for less than 180 days may arrive in the country on a tourist visa, but you have to have the visa in advance. You can get it from an Indian Embassy closer to your hometown.
How do I apply for the visa?
Volunteers apply for the tourist visa at the nearest Indian Embassy in your country. Some countries have online facilities or travel agents that can help book it for you.
How much does it cost for the visa application?
The cost of the visa will vary, it is best to consult the Indian Embassy closest to you.
Do I need any documents to apply for the visa?
No documents are needed to apply for a tourist visa; you do need a reference address: Hosue no. 169, Sector 10, Faridabad, Delhi NCR. Pin 121006.
How long does it take to get the visa approval?
Please check with the embassy while applying for a visa, it can take anywhere from 1 week to 1 month.
Can I extend my visa while I am in the country? Can you help me with this?
No, it is not possible. You have to obtain a visa for the required length in advance of your trip. It is difficult to do it if you are already in India.
Safety
Is it safe to travel to India?
India is generally a safe country for tourist living and traveling there. There are very rare cases of tourist being harassed. However, to have a stay that is free of trouble, please take note of the guidelines. Some of them are common sense and apply even in your home country, while others may be new to you. Heed the advice of travelers and locals with an open mind and a pinch of salt. Please follow the safety guidelines provided by our pre-departure file.
What are safety measures you take for the volunteers? How can you guarantee volunteers' safety?
We have an arrival orientation where, amongst other topics, safety is covered. It is important that volunteers follow our safety guidelines, but no one is responsible for volunteers' safety more the volunteers themselves.
How can you help volunteers in the case of an emergency? Is there someone we can get hold of in case we need immediate help or support?
Yes, our local staff is available to help you. Local contacts are given upon arrival. Furthermore, the host families are there to look after you as well.
Is it safe to travel alone?
Yes, but it depends on how you travel and where you travel. We request that our volunteers travel only during the day and not at night if the volunteer is alone. Please talk to us when you plan to travel, and we can advise you.
Money
Are ATMs easily accessible?
Yes, ATM'S are easily accessible in India and most local communities. Most ATMs will accept cards with the VISA and MasterCard logo.
Where should I exchange my money?
From the moment you step off the plane, you'll start seeing travel exchanging counters. Also, all the banks in India can exchange money. The banks are generally open from 10 am to 3:30 pm, Monday through Friday, and 8.30 am to 11 am on Saturdays, but the currency exchange counters are open 24 hours at the airport.
How much money should I bring with me?
Food and accommodation are included in the program, so it depends on how lavish you plan to be with your spending or whether you would like to bring presents back home. Delhi is expensive city so generally, US $300 a month is sufficient.
Communication
How do I contact to the local coordinator?
You will be provided contact information for your corresponding coordinators.
How do I contact my family and friends once I arrive in India? How can my family members contact me?
There are a number of ways for your friends and family to keep in touch with you while you are abroad. They should try to contact you directly by phone or e-mail. Public phone booths are widely available and can call everywhere in the world. Local calls are relatively inexpensive, but international calls can be pricey.
Can I bring my mobile phone from my home country? Does it work?
Volunteers can bring their international phones to India and purchase a local SIM Card to have their service activated.
Buying a SIM card for your cell phone: Pay-as-you-go cell phone packages are the easiest way to get set up. India has introduced a registration process when buying a SIM. So, please bring passport-sized pictures with you. Having a SIM card is an easy, cheap way to be in touch with your family and friends back home and in the country.
Climate
Please provide detailed information on year-round climate in the country (which consists season you have, average temperature, and average rainfall in each month).
The climate of the country varies from region to region. Northern India enjoys cold climates in the winter months, between November and March. The coastal areas have a tropical climate throughout the year, while the plains and most of the central and southern regions of the country are hot in the summer months, from April to June. Most of the country has a vigorous monsoon season, which lasts from July and October.
Health and Safety
What are the principle health risks in India? Is there any mandatory vaccination we need to take?
Before you set out to travel anywhere in the world, check the health requirements for your destination. Look at the potential risks and plan the precautions you need to take, both before you go and once you are away. These will depend not only on the countries you may be visiting but also which parts, the length of your stay, the time of the year, and the location at which you will be staying.
When arriving in India from Africa, Latin America, and Papua New Guinea, yellow fever certificates must be shown. Other shots, although not officially required, are advisable. Typhoid, Polio and Tetanus are important. A gamma globulin injection for hepatitis immediately before departure is also advisable. Many countries require arrivals from India to have an up-to-date cholera vaccination.
A Vaccination against rabies is now available, but you must still visit the nearest hospital immediately following any bite from a dog or monkey for a further course of injections.
Malaria is still widespread in many parts of India. Advice as to which pills to take is constantly being revised, but, at present, one suggested regime is Niva-quine (or Avloclor) twice a week and one or two paludrine daily. Both courses must be continued for four to six weeks after leaving an affected area.
Most modern medicines are available over the counter in India, but it is wise to have your own small reserve stock. If prescription drugs are required, bring enough for the duration of your visit. It is advisable to keep a second stock of these packed in a separate bag in case you lose your baggage. A small kit should include a remedy for 'Delhi-belly' (upset stomach), some antiseptic cream, lip salve, mosquito cream, suntan lotion for log days on Goa' s beaches, water purifying tablets if bottled water is not available, elastoplasts, etc.
Many tourists develop problems on their second or third day because of 'climate shock' (heat exhaustion, rather than contaminated food and water), but if an upset stomach persists, you should seek medical advice (big hotels have a doctor on call). Many people in India advise drinking lots of fluids (boiled and filtered water with a little salt and sugar) and keeping to a diet of rice and yogurt for a couple of days There are a few things to be careful of in India, health-wise: drink plenty of fluids but never drink tap water, avoid fresh salads, even in restaurants; and do not eat street food until you know how much you can abuse your body for the sake of your palate. For more information, please consult your travel doctor.
General Questions
Where can I use Internet? Is there a place where I can use a phone to make a call to my family and friends?
There are plenty of Internet cafes near the host families and projects. Reliability and hourly rates are very cheap, but connectivity may be a lot slower than you are used to. You may have to purchase a data card, which is easily available with the help of your host family and the staff. Furthermore, you can call your family and friends from the SIM you buy in India or by using the public telephone booths available around you.
What kind of gifts would be appropriate to bring for the host family and the project?
You may decide that you want to take some things for the community where you will be living. We recommend that you take things to give to the children. Pens, crayons and pencils are always good gifts. Other items could be photos of your family or postcards from your hometown. Indians will find your background just as interesting as you find theirs! Giving small gifts will assist you in introducing yourself to your host family by providing a window into your world. It will also give you something to do during awkward moments in the first few weeks at your placement and when you get unexpected visits from the community! The community (including the projects) where you will be living will be able to use most donations, such as learning aids, educational toys and books. However, it may be more useful to buy gifts after you have actually been to the project, so you can see for yourself what would be most useful to the community.
Could you please provide me the packing list?
Most importantly, do not bring too much! You will find that you can buy many things at the market or in the shops in India. What you should bring:
good shoes for walking (sport shoes or good sneakers are okay)
A flashlight (torch)
A hat to protect you from the sun/sunglasses/sunblock lotions
First aid kit and emergency medical travel kit
A pocketknife (but don't put it into your hand baggage when you get on the airplane!)
Towels
Copies of important papers (passport, insurance, vaccination passport, etc.)
Insect repellent
alarm clock
a backpack and passport-size photographs if you want to travel
travel guide books
list of important addresses (Embassy, doctors, emergency telephone numbers etc.)
sleeping bag
The Ultimate Beginner's Guidebook to Volunteering in India
Volunteer in India with this ultimate "how to "guide, written to help the beginner get started on a community service adventure of volunteering in India. It includes complete steps to finding the best organization, which projects are on offer, affordability, rooms/food, and answers to the most popular frequently asked questions.
Chapter 1: Volunteer in India - Getting Started
If you're looking for a travel adventure which includes helping out a community through international
volunteering abroad
, then India is the place to start. With a history that dates back to 3000 B.C. the glorious Himalayan peaks, Indian Ocean coastline, and safari wildlife terrain India has many faces.
India may be a developing country in economic terms, but its cultural richness is highlighted through spirituality, yoga, architecture and the truly genuine people.
Why should I volunteer in India?
India is one of the most popular volunteer abroad destinations, chosen by those who want to experience the culture in a more natural way, are interested in travelling in the area, or simply by people who want to donate their free time to a worthwhile humanitarian project.
Here some of the reasons people volunteer in India.
You can experience diversity
If you are a people person, this is the place. There are so many people from varying backgrounds in India yet it is still embedded in unity. The cultural differences from region to region will also amaze you. Mountainous areas, safari badlands, enchanting forestry, and white sand coastal beaches India really does have something for everyone.
There's a lot more to Indian food than the delicious curries you are probably familiar with. In the north you will find clay-oven Tandoor with thick gravy and naan bread, while people on the eastern coast serve fish and tortilla-like chapatti. Travel south to indulge in dosa, a crepe filled with sweet treats and spices.
The best food is found in local homes rather than restaurants. So make the most of this opportunity to discover, eat and enjoy some of the best food in the world.
You can have an intense sensory adventure
India is a sensory sensation, and with every step you take outside of a hotel room you'll be overwhelmed by an array of sights, sounds, smells and tastes thin a way that has to be experienced to be truly understood.
Business men yapping on phones, beggars clanking their change buckets, chaotic driving constant horn blowing, the smells and tastes of the street food, restaurants filled to the brim, and locals lingering on every corner. You will never feel bored with India.
You can visit both big cities and rural villages
India's cities are some of the most heavily populated in the world, while some villages are so remote few people even know they exist! This mix of old and new is part of the charm of India.
A great example can be seen in the case of Delhi and Old Delhi; one is progressive and the other still promotes old values and traditions. Try to visit both cities and villages during your volunteering adventure in India, and experience the dual personality of this amazing country for yourself.
You can make a difference in a community
There are a number of reasons to volunteer in India one of them being that nearly 21% of the population are among the world's poorest people.
They suffer from malnutrition, unsafe drinking water, lack basic health facilities, adequate shelter, and access to education. As a volunteer you will have a fantastic opportunity to make a lasting positive impact.
You will experience cultural traditions
While volunteering in India, you will probably stay with a host family. Make the most of this once in a lifetime chance to experience Indian culture, traditions and family values at a grass root level.
You will have opportunity to see many things
Volunteers who are based in India will find there are many places to see and things to do. Whether you like to spend time by vast oceans with sandy white beaches, climb mountains, explore spiritual avenues, go shopping at markets or yearn to join a wildlife safari, you'll find it in India.
What are some popular volunteer projects available in India?
There are lots of volunteer programs to choose from in India, in a wide variety of fields. Here are some details on some of the most popular volunteer projects.
English teaching in one of the popular volunteer programs in India. Operating largely in rural public schools, English teaching projects are designed to build creative talents and sharpen the children's knowledge of their second language.
Orphanage work is so popular in India that projects exist in many different locations. Volunteers often teach English to the children, but they also organize extracurricular activities like music, dancing, sport and drawing.
The focus on these placements is to provide educational and character building opportunities within a caring and home-style environment.
These programs provide education and skill based training to Indian women of all ages and backgrounds. Due to the traditional patriarchal society women have attended to be of secondary status in the household and workplace, so such projects are very much needed.
Volunteers work with local support agencies which are set-up and designed for women, and the program strives for the women involved to become independent and self-supporting.
Health/medical volunteer projects in India mostly aim to serve poor or low income families, and operate mostly in rural areas. Depending on your skill, experience and qualifications you will be asked to get involved in a variety of medical volunteer activities.
Popular with volunteers with an interest in either the environment or animals, these programs offer hands-on opportunities to make a difference to the natural world.
There are many wildlife conservation volunteer opportunities available in India, including  those helping to protect tigers and elephants.
Where are the most popular areas in India to volunteer?
There are volunteer programs available in many locations across India, however, the following cities are the most popular due to the availability of projects available, opportunities to travel and explore and so on.
Delhi, India - Delhi is almost an entire country in itself. This mega city is home to 20 million people, and boasts amazing examples of folk art and modern architecture. It is also a city of striking economic inequalities, with parts being modern and progressive, and others poverty stricken, unsanitary slums.  
Available programs include: orphanages, medical/health, women empowerment, teaching English
Jaipur, India- Jaipur, a city of rich and royal history. Affectionately known as the "Old City" or the "Pink City" (for its trademark building color and amazing architecture) there's lots to see and do including old palaces, and forts, hot air-balloon rides and a fine collection of art and museums.
Available programs include: women's empowerment, community development, teaching, healthcare, and street kids projects.
Kolkata, India -This city is also known as Calcutta and is located on the Hooghly River. It is the second largest city in India and a place where you  will find both the cultured and desperate, the noble and the squalid. This major commercial port was a favorite place for Mother Teresa to visit.
Available programs include: street children projects, medical and health, education, orphanage
Dharamsala, India -Home to the Dalai Lama, avibrant Indian community and two distinct neighborhoods known as the 'upper' and the 'lower', the misty highlands are a stark contrast to India's buzzing cities.
Available programs include: orphanage, English teaching, health, womens' rights.  
Kerala, India – Located on the Malabar Coast in the south-west coastal region, Kerala is an oasis of natural beauty and religious coexistence. With its waterfalls, sprawling paddy fields and old plantations it is said to be the cleanest city in India.
Available programs include: teaching children, agriculture, construction projects for rural villages, women empowerment, healthcare, arts, wildlife conservation, marine conservation, sports, and animal care.
When you start searching for volunteer opportunities in India you will find hundreds of organizations to choose from and program fees which range from $200- $2000. This can be both overwhelming and confusing- but by using the following tips you'll find it easier to select the best organization for you.
Choosing the best program – a checklist to help
Although there are many organizations offering volunteer in India programs those offering the best programs share certain features which demonstrate their quality and professionalism.
As choosing the tight organization is extremely important make good use of these tips and ideas and let them guide your research.
First check out the organization's website /blog:
How long have they been in business?
Do the sites look professional?
Is the website information current and the blog regularly updated?
Is the 'about us' section easy to find and informative?
Are the projects well explained
Are there some photographs of projects and volunteers?
Are there stats on how many projects they have?
Do they specialise in one region or type of project?
Can you find out where they offer projects now?
Are there stats on how many volunteers they have worked with?
You can often get a very honest impression of an organization simply by asking these questions.
Check their social media platforms
A professional volunteer organization will want to communicate, so the way they use social media will give you some good clues into their attitude to volunteers.
Check Facebook – do they post regular updates? Respond quickly to public queries?
Is their Twitter account active and well monitored?
Do they have a good mixture of promotional and useful Tweets?
Are other social media accounts well maintained?
A good volunteer organization offers well priced programs which are not just affordable, but offer true value for money. Most programs involve the volunteer living with a host family, eating local food and working on a local project.
Although they are generally very similar the prices can range from $300 - $3000 for a 2 week program, so how can you work out which is reasonable?
Look at what the program fee covers. High end fees may include airfare or tours.
Look for a simply written explanation of how the fees are broken down. If huge amounts are being taken for company costs the main motivation on their side may be profit over project.
There should be a clear statement about how much of the fee the host family and project receive.
With very cheap prices check if there are any hidden costs Overall it's important you don't pay more than you need to, and that the organization you volunteer with are honest and ethical.
Good organizations will have plenty of positive reviews and ratings because people like to say thanks for their good experience. Look around on the Internet and see what people are saying about an organization you are interested in.
You can find reviews on the company website, but also on volunteer program review sites, chat forums and blogs written by previous volunteers.
Read online reviews seriously
Do not expect 100% positive reviews- no organization can manage that
Take note of how the organization deals with negative reviews – is it in an apologetic or aggressive tone?
References from previous volunteers
If you would like to know more it is worth talking to some project alumni:
ask the organization for the email addresses of 2-3 previous volunteers
contact them and ask questions
check their Facebook or other social media accounts to see photos and comments
Personal recommendations are usually a trustworthy source of genuine information. Start communication
Send an email to the organization
Monitor the speed in which they reply
Does their answer sound professional? Do they answer your queries fully? Are they helpful?
See this link for further information:
Check their commitment to local causes and ethical practice
Check the organization is supporting local projects like school construction.
Check if they seem ethical.
Check that they seem genuinely concerned about local people.
Make sure they are not only operating to make money.
Chapter 2: Getting Ready to Volunteer in India
Once you have been accepted onto the program you chose it's time to prepare for your volunteer in India experience. Start with getting these important tasks underway:
Visa
Volunteers must apply for a tourist visa and this must be secured before arrival. There is a fee, which varies depending on your stay in India. Depending on your nationality this form may require quite extensive documentary information and evidence, so it's wise to apply for the visa as early a possible.
A passport with at least 180 days validity and at least two blank pages is required to enter India.  
Vaccinations: According to the CDC, you will need to start your vaccinations four to six weeks before leaving for India.  Make sure you are up-to-date on routine vaccinations such as measles-mumps-rubella (MMR), vaccine, diphtheria-tetanus-pertussis, varicella (chickenpox), polio and your yearly flu shot. Rabies is necessary and both typhoid and hepatitis A are recommended.
Airline tickets
In general it's best to book your flight tickets as soon as you possibly can, as prices do tend to rise as the departure date approaches. If you choose to wait take advantage of sales and discounts by registering with flight finder services such as Kayak.com.
Many volunteers do some fundraising to raise cash for their volunteer plans. There are two basic routes to choose. Online fundraising platforms provide templates for a volunteer to follow, in the hope that both contacts and strangers will donate to their cause. Look at www.gofudme.com or a similar site for more details.
If you prefer to do some practical fundraising (or combine this with an online campaign) there are lots of ways to make money, including organizing a tabletop sale or sponsored event.
Suggested reading
Top paper choice would be India - Lonely Planet Travel Guide. Checkout here for more suggestions.
Packing suggestions and tips
Your journey will be more comfortable if you are travelling light, so leave out anything you know can be bought in India, or any item which won't be used or worn extensively.
Gift for Programs
Giving some small gifts on arrival will make your host family and project staff very happy. Small items for children, such as pencils, notebooks, toys are always welcome, while for adults, something small like a key fob or handkerchief is fine.
Here are some essential items to pack:
Gifts for your host family/project
Backpack
Comfortable walking shoes or hiking boots
Sandals
2 pairs of pants (lightweight)
2 T-shirts
3 short-sleeved shirts
2 long sleeved shirts
3 pairs of shorts and bathing suit
Lightweight jacket or rain jacket, depending on season
Layer for warmth, evenings may be cool regardless of season
Hat or cap
Towel and personal bath kit
SPF/sun protection, sunglasses,
Camera
Mosquito net
Bedding (if noted in placement document)
A copy of your passport
Chapter 3: Information you must know before departure
Now you are about ready to leave for India have a last check over everything to be totally sure you haven't missed something important.
Here are a few things you need to have before you go:
Detailed information about your project: Most organizations will provide this information during your communications, but if something from this list is missing be sure to find out about it as soon as possible. You should know:
What your work responsibilities will be
That you have the correct dates and times for any orientation or classes
The name, address and telephone number of the project
If your cell phone carrier operates in that country
Information on your host family
Most organizations place volunteers with a host family, who provide a home like atmosphere, food and a place to sleep. If you know their names, ages and occupations and about any house rules and family traditions your transition into their lives will be much smoother.
Network with locals
All volunteer organizations have some form of local support system in place. The staff may be direct local hires or be seconded to your project via another local organization, but wither way, they will be happy to help you find your way around.
Make the effort to build relationships with other local people you meet, such as café and restaurant staff.  This is a great way to feel like part of the community and practice any language skills you are working on.
Confirm your arrival details
48 hours before you leave give your volunteer organization a call and ask any last minute questions you have. This is also the time to confirm your flight details, arrival time and place, airport pick-up time and place, and that no details have changed regarding your project and accommodation plans.
Chapter 4: Arriving/Volunteering in India
How to make your India volunteer experience rewarding  
Be prepared for anything, open to adventure, and ready to roll with what this volunteer placement in India is going to bring you. Here are some more specific tips on how to make the most of this amazing experience.
Embrace the positive experience & overlook the inconveniences
Volunteering abroad is a unique and overwhelming experience. Rationalize the inconveniences which you would not tolerate at home, such as lack of air conditioning, see them as part of the overall adventure. Remembering that you are there primarily to help others and immerse yourself in their lifestyle makes it easier to tolerate, accept or even ignore the hardships.
In the previous chapter we mentioned how important it is to have all the information you need about your volunteer abroad program. Other things to prepare include putting some emergency clothing in your hand luggage in case of delays and changing money before you leave (if it is possible.)
Create Realistic Goal
It is important when choosing your program/project that you have considered the goals you have for this trip. You cannot save the world, but even the smallest amount of effort and work with a community can lead to long term benefits.
Be social
Volunteering abroad programs are about connections, people helping people, and your project will lead to some of the strongest friendships you may ever make. Network with the locals to the best of your ability, mingle with volunteers and staff, and if invited to any type of gathering always say yes.
Many of these connections will need to be fostered in real time, as online communication or cell phone messaging may well be unavailable. This may take some adjusting to but keep trying. The more you actively immerse yourself in the community, the culture, the more rewarding your time there will be.  
Understand how developing countries work
You chose to volunteer because you want to support those in need to better their lives or circumstances. This can be quite a challenge when you are first getting used to seeing the effects of poverty, poor housing, and chronic sickness all around you. Look beyond that to the people and you will maintain focus.
India has so many wonderful things to see that no matter where you are placed there will be lots to do at the weekend, both in the immediate community and a short bus or train ride away.
Follow the organization's rules
Guidelines, protocols and rules relating to your project may not always make sense but it is not your place to question their methods of working. Try your best to fit into existing ways of working, though of course you should discuss any serious concern with your in-country staff contact.
Celebrate the little victories
Many volunteers join a program with ambitious ideas and plans to make a huge impact on their very first day. While this kind of excitement and passion is necessary it is also not the reality. Progress and change generally involve lots of small steps forward rather than huge and obvious leaps, so celebrate the minor things safe in the knowledge that everything counts towards the end goal.
Safety concerns while volunteering in India
Wherever you choose to travel in the world you will need to give some thought to safety issues, and India is no different. Below you will find some tips and suggestions on things to do which will give you peace of mind while on your volunteering project.
Register your plans with the embassy of your home country. If there are several in India choose the one located the closest to your project base  
Make sure to buy comprehensive travel insurance. Policies are not generally very expensive so don't skip this important task just to save cash.
Get local contact numbers for your embassy, police, fire, and your in-country coordinator.
Make a photocopy of your passport number and photo page to carry everywhere while the original is kept somewhere safe.
Make yourself a basic first aid kit and include bite cream, mosquito repellent and bed bug killer.
Leave details of all vital information such as the name and address of your project, a number for the in-country coordinator, the host family address, and a telephone number (if available), with your family or friends at home so they can contact you in an emergency.
Avoid packing or openly carrying too many belongings, especially items which are easy to steal such as shoulder purses or cameras.
Take some traveler's checks as emergency backup if you lose your cash or credit cards.
Nevergo out alone, and always travel in groups of 2 or more.
Women should pay attention to local customs regarding dress sense.
Note the area's that the locals have warned you about and stay out them.
Of course watch for signs of malaria and dengue fever, these are rare but it is possible.
Public transportation can also be a bit risky, motorbikes are the leading injuries in India, so be careful when you are out sight-seeing and using public transportation.
Culture shock is something you should pretty much expect to experience when you are volunteering in a developing country. While it is not always a pleasant thing to go through there are ways you can lessen the impact.
Listed below are several tips and suggestions on how to recognize culture shock and cope with it as best as possible.
Dreams vs. Reality -The dream of combining travel, volunteering and adventure in a foreign country inevitably focuses on the positives such as great things to eat, people to meet, places to visit. The harsh reality of everyday life for disadvantaged people can be quite overwhelming.
Preparing yourself for poor sanitation, bad smells, street beggars and dirty streets can help to reduce the impact of meeting them face-on.
Language barriers - this is a major cause of confusion and anxiety, especially for volunteers on longer term projects. Try to get at least some of the basics down before you arrive, and sign up for any kinds of classes that are provided in country. Being able to communicate will really change the way you experience everyday life.
Talk it out – don't bottle up the feelings culture shock brings on. Others on your project will have felt the same way and will probably have advice to offer, or at the very least be a listening ear.
Network - jump right in and mingle with locals, get to know their customs and daily practices. When invited to join any activities take this opportunity to connect with people, and you'll soon build a support system to complement your friends and family back home's contact.
Treat yourself – now is the right time to break out that special treat you packed for yourself, perhaps some great tea or your favorite snack. Take some time out – read a book, play some music you like, or book yourself into a nice hotel for a day of spa treatments and a night in a large comfortable bed.  
Now you have decided on a project it's time to learn the customs and traditions of India. Learning about the beliefs and social rules of a new culture shows respect for a culture, but also makes your transition between lifestyles much smoother.
Here are some tips on things to do (and not do) in India.
DO'S
Dress Codes - check with your in-country coordinator to see if there are any dress codes for your particular project. Delhi is not highly conservative, but Old Delhi is still very traditional.
Cell Phones - it is customary to keep your phones on silent or vibrate when entering certain places of business or temples and mosques.
Tipping - although it is not required when taking a taxi it is customary to tip hotel, airport, and train station porters. Rs50/bag is the average amount to give. You should also add 10-20% to your bill in a restaurant.
Dining – apart from if eating at 5-star resort style restaurants you are likely to come across many situations where the locals are eating with their hand.Feel free to give it a try, but remember to NEVER use your left hand, (even if you are left-handed).
Bring gifts - It is expected that a guest will give a gift to the host or hostess when invited to an Indian family home. Considering this remember to bring something small to offer your host family. Candies or a book/toy if they have small children would be great gifts. 
Explore - Your volunteering program is only one part of your India adventure, so take full advantage of your free time and plan some great excursions.
DON'TS
Clothing - Indian culture is very reserved in terms of dress, particularly in the rural areas. It is customary to keep your legs and shoulders covered, and to avoid tight or shape revealing clothing. Following these rules will help avoid harassment and uncomfortable situations. Keeping your head covered is customary while entering temples.
Shoes – it is customary to never wear shoes inside a home, place of worship or a business, so play attention to the way those around you navigate buildings and follow their lead.
Intrusive questions - Indian people are very inquisitive and in their culture it is perfectly acceptable to ask questions many westerners may find a little rude or personal. Consequently, you may be asked about your salary, relationship status and religion - all upon meeting you for the first time. The good news is they are happy when you also become inquisitive by asking an abundance of questions.
Don't point your feet at people - This one seems a little odd, but in fact Indians believe that the feet are the dirtiest part of the body, so it is considered rude. Try to avoid touching anything except the floor with your feet, and if you do so accidentally, apologize immediately. Most Indians will touch their head or their eyes as a form of apology.
Don't show affection in public - While you may see the occasional couple snuggling in the local park, or embracing each other at the shoreline, for the most part public displays of affection are not common.
Don't use your left hand - Indian people never eat, pass or receive anything with their left hand. This is helpful to know when bringing gifts to your host family, or projects. 
Things to do in India
Your exact volunteer abroad program schedule will depend on the project you have chosen to do, but all placements include plenty of free time for you to get out and see some of the things India has to offer visitors.
Below are a few tips on the top sites to visit while in India.
The Taj Mahal is probably one of the most popular places visitors to India head for. Why not combine this with a trip on the sacred Yamuna River? A fabulous opportunity to glimpse this breathtaking building from a rarely seen angle.
Shekhawati Rajasthan – You don't need to be a committed art lover to appreciate what is known as the largest open air gallery in the world. If you can make it to the triangle of Delhi, Jaipur, and Bikaner this is a must see.
Pichavaram Mangrove Forest- The second largest mangrove forest in the world, (beaten only by the Sundarbans National Park in West Bengal), this is an offbeat adventure you shouldn't miss. The forest is spread over 3,000 acres, and is explored by taking a boar=t tour through its extensive canal system.  
Dharamsala – Home to many Tibetan exiles, this town is regarded as one of the most spiritual places in the world. Yoga, and meditation are high on the list of to-do's, along with some great cooking classes featuring local cuisine.
Varkala – Located in the Kerala region, this popular beach town has a long history of healing and spiritual activity. If you are interested in ayurvedic massage or treatments you'll be spoiled for choice. For ten or eleven months a year this town enjoys a peaceful and serene atmosphere.
Chapter 5: Completion of Project – Back Home Again
Once you have returned home to your comfy couch and big fluffy bed pillows it may take a few days to get used to such luxury. You are bound to miss India and the people you got to know while volunteering, but your experience doesn't need t end now you are home again. In fact there are several ways you can easily continue to support your volunteer project. Here's how:
Leave feedback
Future volunteers and the organization itself really benefit from honest feedback with fair praise and, if necessary, constructive criticism. It doesn't take much of your time to leave a testimonial or fill out a feedback form.
Sharing your experience
Share stories, blog entries, photographs and memories through social media and at special events you set up for family and friends. Others who are interested in doing this kind of thing will really appreciate your effort. You may even find yourself recommending your project and organization to potential volunteers.
Continue to support the projects you love
If you would like to offer more practical support why not hold a fundraising event at home to raise cash for your project? Ask the managers in country what ideas they would like to contribute and what they would use money raised for.
Chapter 6: Frequently Asked Questions From Volunteers
How will I get from the airport to my host family/volunteer house?-
Most volunteer abroad providers handle the airport pick-up and transfer to the location. It is extremely important to call a couple of days before you leave and confirm that they have passed on your flight and arrival time to the in-country staff. You can also take this opportunity to ask for details on who will collect you, where you will meet and how you will recognize them.
Will there be support staff around to help me in India?
Most volunteer abroad organizations provide in-country staff. These may be local hires with a dedicated office or staff from an organization in the community they have partnered with. Ask your volunteer agency for further details and relevant contact information.
In-country staff will be your key contacts once you are working on your placement so do get in touch as soon as possible to establish a positive relationship early on.
How many volunteers will be participating?
This varies with the individual project and the season you choose to volunteer in. If you are booking through a local organization things may run on a much smaller scale than a program booked via a reputable international organization. In general though the most popular time to participate is during the summer season.
If my friend and I volunteer can we be placed in the same project and housing?
Most international volunteer programs will do their best to place you and your friend, (or partner, fiancé, family member) together, but do make sure to confirm this before making a payment.
Are meals and housing included?
Volunteers staying with host families or in group housing usually include food.  However, programs which offer housing in a hostel or hotel may not provide any meals. All this information should be available through the booking/pricing sections of your organization's website.
Do I have to bring my own bedding and mosquito nets?
Unless you are staying in a hotel you should seriously consider packing these items. Although every volunteer will definitely be provided with a bed the accommodation offered will probably be very basic.
What if I don't speak the native language?
English is understood and used to different extents across India and your host family and project staff will be able to communicate adequately, for sure. Despite this it is worth taking up any opportunity offered to study the local language, as it will really make a difference to your stay to learn even a few words.
How will I get to the project site each day?
In some cases volunteers are housed close enough to walk, but some will need to use public transport. Ask your volunteer origination for more details of your situation.
What kind of food will I eat while I am there?
This will depend on the region you are volunteering in. Indian food varies considerably in ingredients and cooking methods around the country, although staples such as rice, roti and delicious chai tea are available everywhere.
If you have to follow a special diet or have any strong feelings about spices or meat eating it would be wise to check this topic out more fully.
Does the volunteer abroad program offer any treks or excursion, for the weekends, and days off?
In general, no, although there are a few opportunities to book a combination sightsee-ing/volunteer work tour in India. On regular volunteer programs participants tend to get together and make independent plans to take short trips to popular sights.
Plan group activities where possible, and avoid travelling around alone. Check with the local tourism bureau when you arrive as they may have bargain packages available.
How many hours will I be volunteering?
This may vary depending on the type of project you are working on. Most international volunteers work 4-6 hours a day, and up to five days a week – the exact details depend on the project director. If you work in an orphanage you may work different shift patterns to cater for busy morning and evening routines.
How much money do I need to bring?
As food and accommodation is generally provided most volunteers in India only need to budget for personal expenses. Although basics such as bottled water, street food snacks and bus fares are generally very cheap, entrance into tourist sites can be quite expensive.
Do some planning and research depending on what you would like to do, and plan your budget accordingly. In general though most volunteers find $50 - $100 per week should be enough.
In closing we would like to take this opportunity to thank you all for participating in the volunteer abroad in India, helping the local communities and visiting our site and downloading the necessary information to have a wonderful experience abroad. We wish you all a productive and enlightening time and look forward to you sharing your time there with us. Bon Voyage!!!!!!!!!
This free eBook is just written to help volunteers. So please use this book just as a general reference or source of information. We cannot guarantee the validity of information as changes in the field can be sudden. As it is impossible to provide a definite or authoritative guide it is vital you verify information directly with a relevant and up to date source. We cannot be held liable in any way for damages caused should you choose to overlook this advice.
Volunteer's Reviews
Hello,
We returned from India a good week ago and I have to say we had a wonderful experience. I am copying my colleague Marion into this mail as she will be coordinating the IB CAS Programme next year. I do think our school will be looking to return to India with a similar group and I wondered if you would be able to advise Marion on the costs for a similar trip. This year we had 19 students and 3 teachers. We would appreciate working with Rajan again with Mohit as our coordinator if this is possible.
Nalinka
Hello,
I am leaving tomorrow for Delhi to stay with a friend and am leaving from Delhi to America on Monday. I just wanted to say Dr.'s family is amazing and you should definitely place as many volunteers with him as possible.
His wife and kids are angels and he does everything in his power to make you feel at home and have a grey volunteering & internship experience. Thank you so much for sending me to his family.
Nickey Jafari
Phi Delta Epsilon, Vice President of Member Recruitment
Drake University 2014 College of Arts and Sciences
Biochemistry, International Relations, Philosophy
(913)428.6018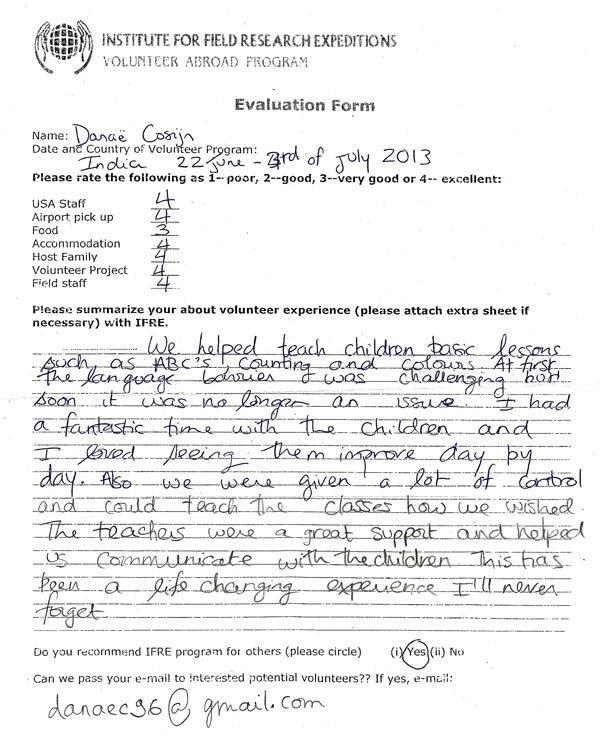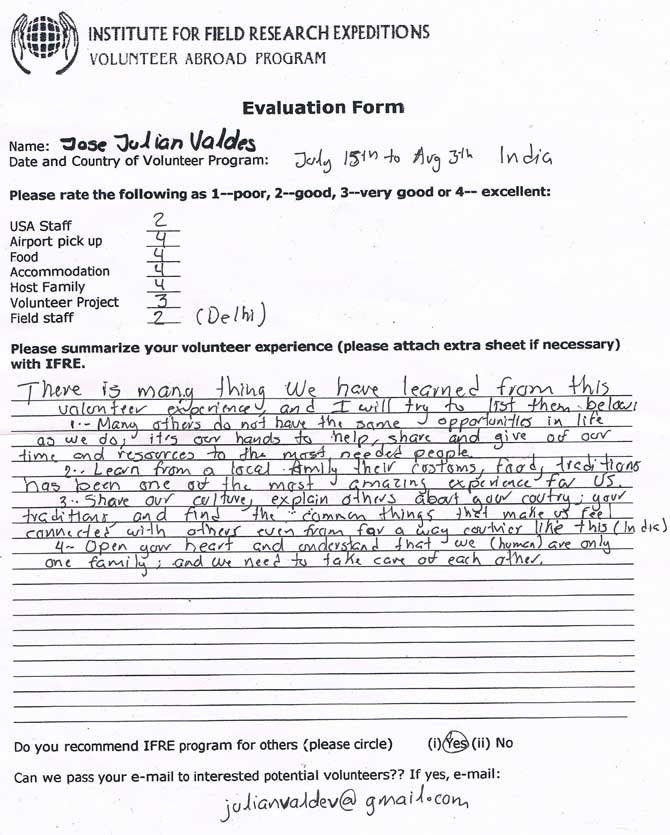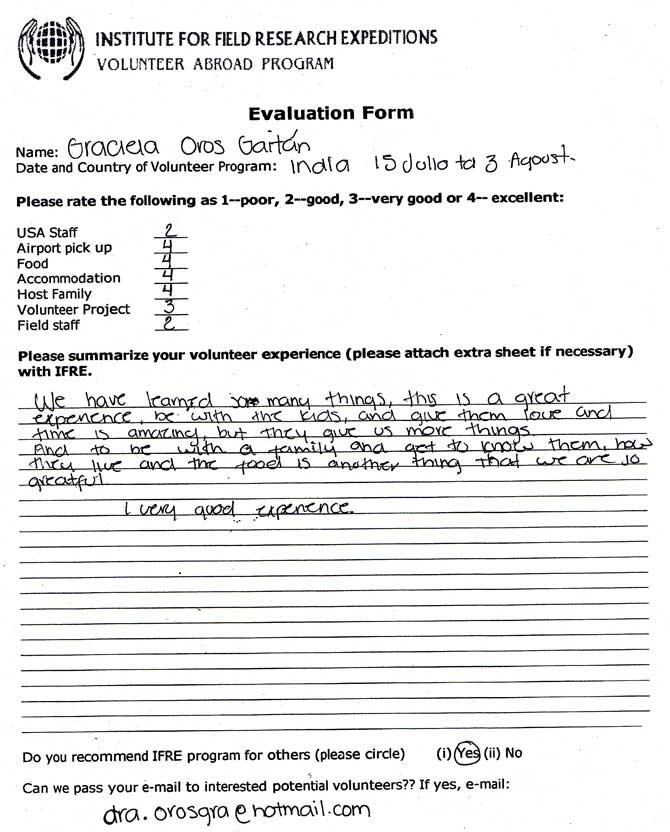 Hi,
My daughter went on your volunteer program this past summer and had a very rewarding experience in India.
I wanted to let you know how very pleased we were with the program and the leaders. Juliann said how well she was cared for and how loved she felt by the girls in the orphanage. It was an unforgettable experience for her that she will always cherish.
Thanks again,
Juliann Barnhill :)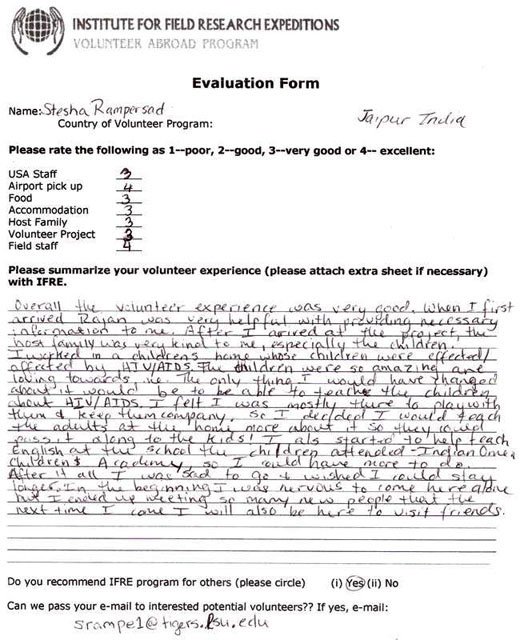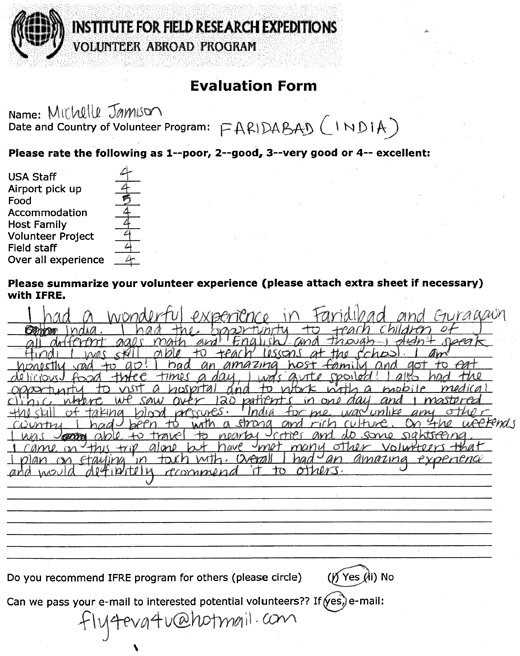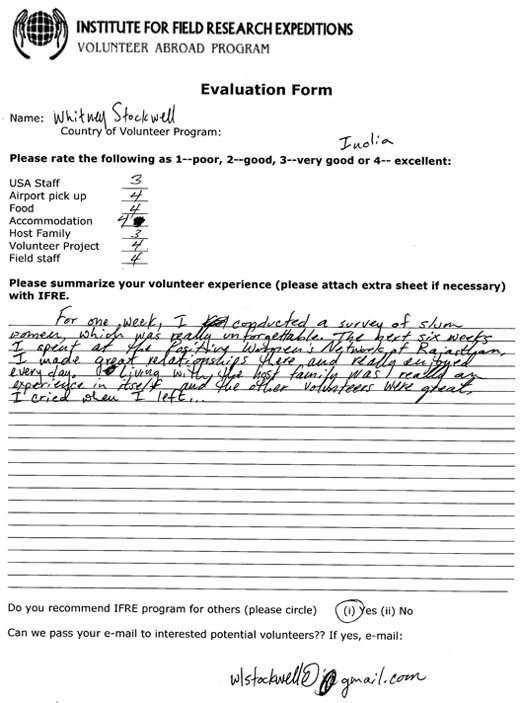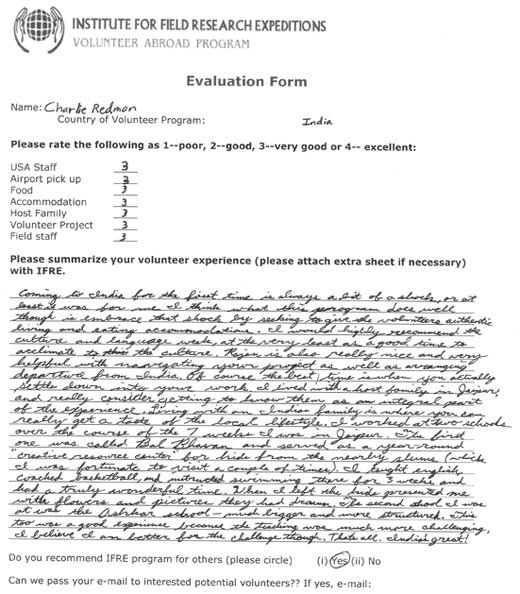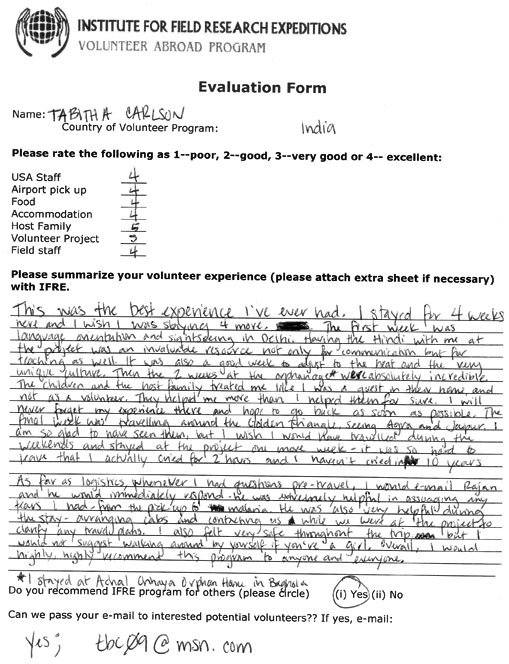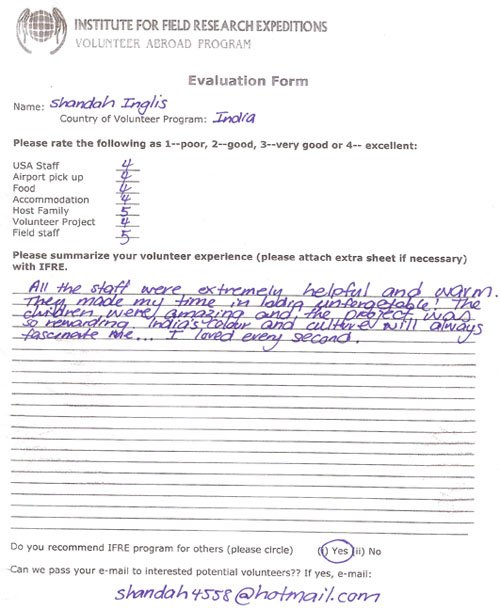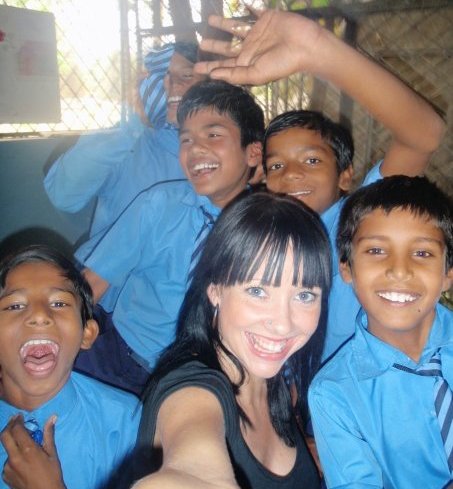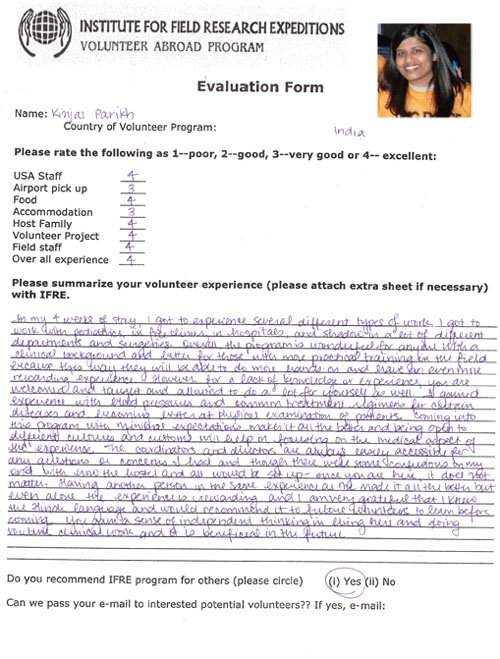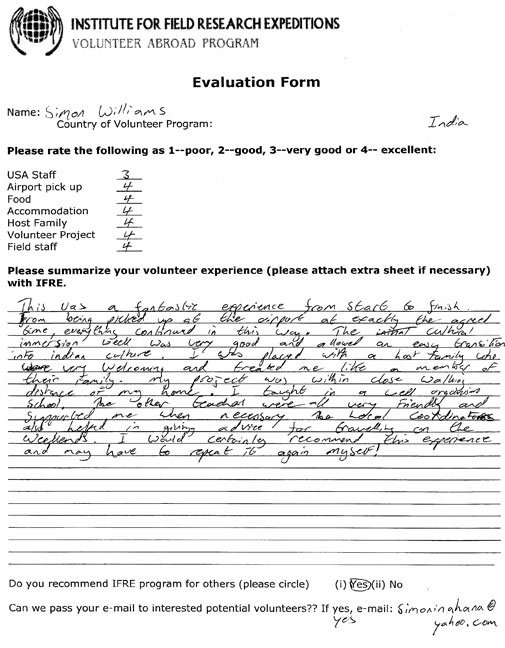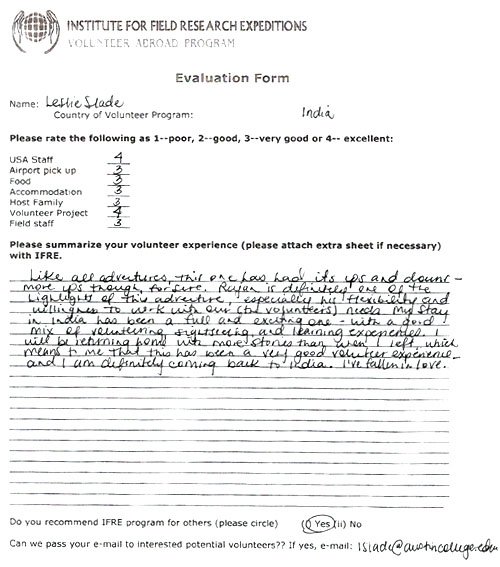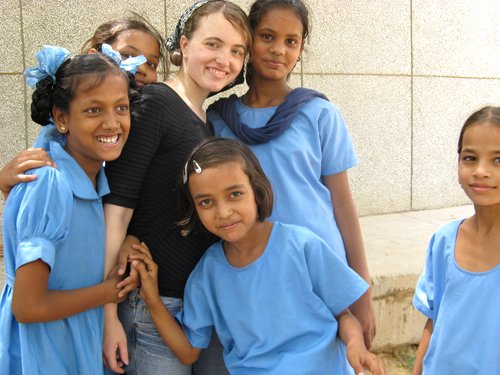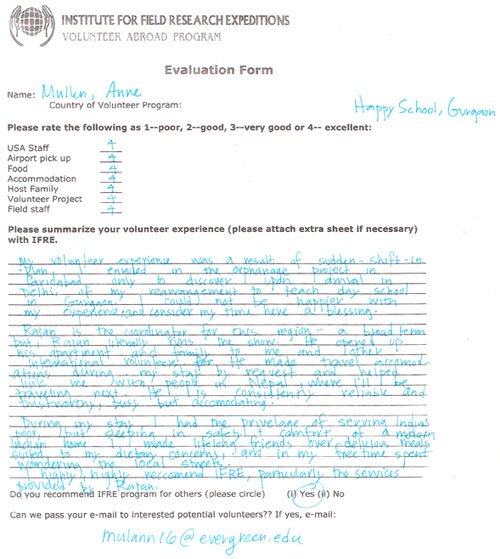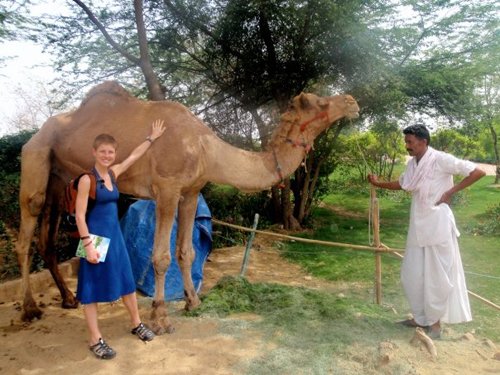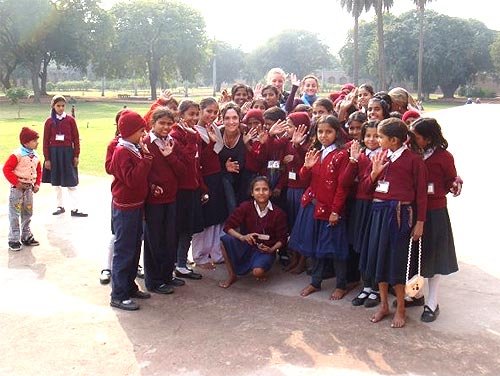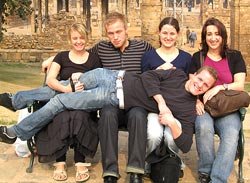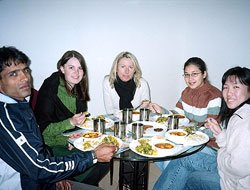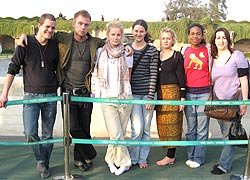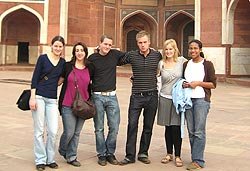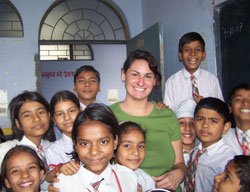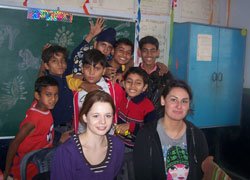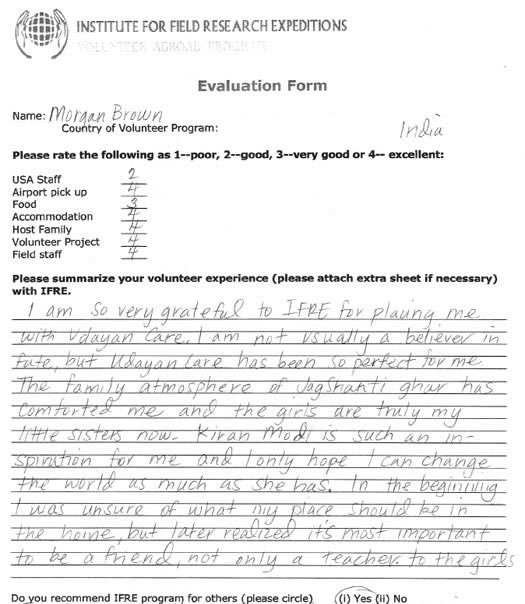 To all the fabulous people i have met during my time at Udayan.
Soapie teacher/Didi, Rajan, Jess Didi, Chelsea Didi, Ximena Didi, Suzie Didi, Sally Didi, Laura Didi, Jaimala, Hitesh, Megha, Karnika, Mr Dan & Frank, Raul...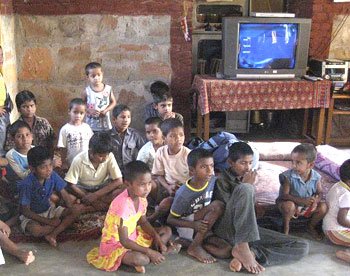 I can't believe it is time for me to leave and say 'not goodbye, but see you later'...I have had the time of my life here and will of course miss my Indian family so very much. And i will look forward with great excitement and love to the time when I can return.
All of you have helped make my journey spectacular, special, hilarious and warm. Your friendships are very close to my heart and will travel with me in my life beyond Udayan.
I hope all of you will stay in touch and keep me updated with your lives. I miss you all and look forward to reunions in the future.
I will leave you with some of my warmest and proudest memories from Udayan.
My family and friends at home sponsored the children to participate in a 2 week dance program, organised by the wonderful Megha. They had 13 days of rehearsals, consisting of a hot and sweaty bus trip into Jaipur everyday at 3 o'clock followed by an energy packed dance session from 4.30- 5.30 with two awesome teachers, Raul and Aneesha, both of whom are trained by and represent 'Shaimak'- a hugely famous dancer and singer who has coreographed (spelling??) dances in movies like Dhoom 2! Yes, very big deal. So the dancing also gave them something to look forward to everyday and was always followed by some activity, either sports in the stadium in Jaipur (where I took Parveen and Nausheen for swimming lessons! Great!), or some down time in Central park. And we would return to Udayan by 8 pm for dinner.
So it was a brilliant outside adventure for them during their holidays.
After the 2 weeks of classes, the children performed a dress rehearsal followed by 2 shows at 'Bilar Auditorium' (spelling??). The magnificent concert hall in Jaipur. It was an absolute thrill for them and i was blessed to share in their joy and excitement. I was so proud of them I couldn't stop the tears from rolling down my face as i watched them up on stage shining like stars and radiating with confidence, joy and self-respect.
They are truly amazing children and i will miss them so very much.
Enjoy the photos!
All my love,
thanks for the memories,
Libby Didi xo (Nisha Didi)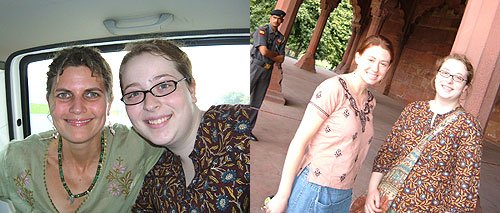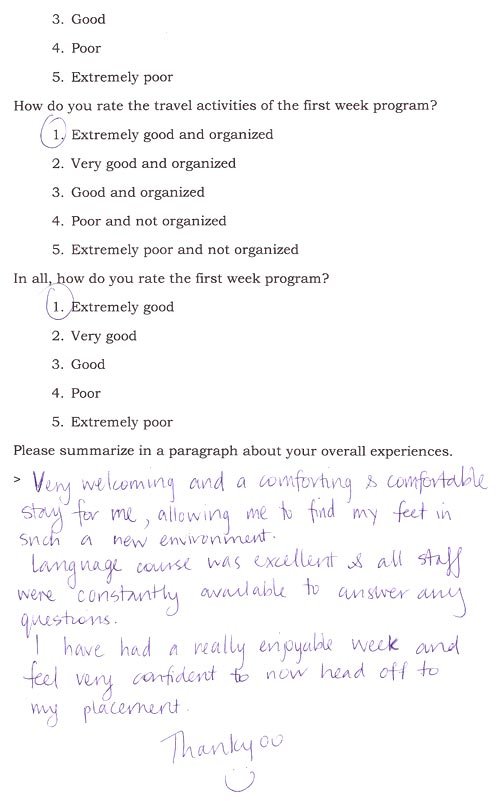 Photo Gallery - India