Internship Guatemala
Have you been thinking about doing something extraordinary to advance your practical education and push your personal boundaries? Do you want to gain real-world experience through an abroad internship Guatemala?
Joining an internship program will give you many opportunities to travel, develop new skills, and meet new people. From spectacular landscapes to communities that echo indigenous and colonial ancestry and historically significant Mayan ruins, Guatemala has a lot to offer any student. Boundless learning opportunities will allow you to explore potential career paths and discover new talents when you embrace this opportunity.
In Guatemala, we offer a variety of amazingly affordable and safe internship programs that can be modified to suit any person's studies. Some of our most popular internship programs include supporting orphanage staff, teaching English in rural schools, or working to progress healthcare options for Guatemalan citizens. No matter what kind of internship experience you're looking for, we can create a program that will suit your needs and interests.
IFRE invites you to use your passion for others by joining us for a unique internship in Guatemala programs. You can find more information on specific projects below or reach out to us by email to start planning your internship today.
Take a minute to complete the form and we will be in touch.
Popular Internship opportunity in Guatemala
IFRE Volunteers offers a wide variety of internship opportunities for international students. Please take a moment to review some of our most popular intern programs.
Poverty, abuse and alcoholism have left many children in Guatemala without families, depriving them of the parental love and care they need. IFRE's orphanage internship Guatemala program aims to change these children's circumstances providing caring and nurturing interns to work and play with them.
Manpower and resources to support these orphanages are scarce. Your assistance helps keep these children off the street and helps provide them with a happy and productive childhood.
In Guatemalan, social work interns may act as mentors and companions, helping children with their homework and teaching English, but your love and support are the most important elements for these disadvantaged children. Interns at orphanages provide care for the children, help them with their homework and organize workshops and playtime activities.
You may work with other interns and/or teachers. Most orphanages receive either boys or girls, though there are a few that receive both girls and boys. The children – ages 5 to 16 years – value your care, attention and friendship. In IFRE's program, interns primarily help orphans with basic English skills and by organizing creative, extra-curricular activities such as game, singing, music, drawing, etc.
This program is the perfect place for interns looking for opportunities to share their love, passion and skills with these very-unfortunate children. Many interns joining orphanage Guatemala program as life changing and rewarding. This is the perfect project if you want to serve humanity or share your love, passion and time with children deprived of their parents love and care.
Skills/Qualifications Needed
There are no specific qualifications needed to join IFRE's internship orphanage program in Guatemala. However, interns are expected to be flexible and patient, as well as possess a passion and love for orphans. While Spanish is preferred, it is not required
An Interns' Responsibilities
IFRE orphanage internship opportunity in Guatemala teaches English (3-4 hours a day) either at the orphanage or the day school the children attend. Interns assist with day-to-day skills: dressing properly, personal hygiene and travelling to school safely. Interns may also organize games, art lessons, singing, dancing as well as other creative, educational and extra-curricular activities for the children.
This may include training groups in sports, teaching arts and crafts organizing inter-school football matches, playing music, as well as teaching subjects such as mathematics, world affairs, hygiene and nutrition. The possibilities are truly endless. Some participants will assist in the care of the children who cannot yet attend school as well as lend a hand through food distribution, kitchen work and garden maintenance.
If you are interested in volunteer programs, we also offer rewarding orphanage volunteer program in Guatemala.
Through the teaching English internship Guatemala gains support vital to the country's youth! The number of English-speaking tourists visiting Guatemala increases every year. As in most countries in Central America formally inhabited by the advanced civilization of the ancient Mayans, Guatemala's tourism industry sees annual increases in visits to its numerous ruins.
Additionally, the global economy is becoming more and more dominated by English. In order to compete globally and even locally for lucrative jobs, Guatemalan youth must speak English. Bilingual employees (especially those speaking BOTH Spanish AND English) are in rising demand. With Spanish spoken in many regions throughout the United States, it is plain to see how valuable dually fluency in Spanish and English can be.
English programs are not strong, which is why this internship program in Guatemala is so important. IFRE places intern teachers in various schools throughout the country to assist local teachers attempting to effectively teach English.
Skills/Qualifications Needed
No specific qualifications are required to join English teaching opportunity n Guatemala. However, interested individuals should have a passion and desire to teach younger children (and occasionally teenagers) and be comfortable fulfilling the role of English-instructors and/or teachers' aides. While Spanish is preferred it is not required. All interns are encouraged to be flexible, patient and adaptive.
An Interns' Responsibilities
As an intern in Guatemala program, you will assist school-based local educators and language institutes with pre-established English curriculums involving younger students throughout the country.
Young students dramatically benefit from the contributions of proficient English-speaking interns willing to dedicate their time and efforts. Interns can expect to assist in developing conversational and grammatical English skills. Interns may also lend their personal English expertise with design of language activities for younger learners.
Administrative duties of educational institutes may also require intern support or recommendations. Additional education of younger learners pertaining to issues of personal hygiene and sanitation may also be necessary.
If you are interested in volunteer programs, we also offer rewarding teaching volunteer program in Guatemala.
IFRE's internship programs in Guatemala place interested medical/healthcare professionals in community hospitals or clinics to support the often-intimidating front line.
Healthcare interns in Guatemala's are expected to come prepared with a strong medical foundation and motivation to contribute beyond the "know-how" of their training (no matter how in-depth or basic). They should also expect to share their proactive attitude and innate abilities. Medical/healthcare interns are greatly welcomed in these projects to share their time, knowledge, skills and support with the almost-crippled and ever-so-demanding healthcare industry of Guatemala.
Skills/Qualifications Needed
If you are interested in joining our health program, you must possess a healthcare certification, such as an ID as a medical student, EMT or paramedic certification or nursing or physician's credentials.
We do not permit interns without medical credentials to work in this program due to the potential risk. The hospitals require a copy of your resume, clearly documenting credentials and education, before your arrival to the project. Projects will also require an official copy of your credentials.
An Interns' Responsibilities
Job responsibilities during medical internship Guatemala opportunity vary dependent on your education, skills, experience and qualifications and on the community's current needs. You will not be permitted to perform major exams or surgeries. Most often you will help doctors or work as their assistants. As a medical intern in Guatemala, you could be placed in a large hospital or small rural health center.
Most of the hospitals (regardless of size) have many departments: Emergency, Gynecology, Pediatrics, Gastroenterology, Infectious Diseases, Hematology, Endocrinology, Oncology, Internal Medicine, Clinical Pathology, etc so an intern may be placed in any department, but skills/qualifications will also be considered.
You may also take patients' vitals: blood pressure, temperature, height and weight, and carry out health center tasks. You also assist in health camps, distribute medicines, provide tips to patients on health, nutrition and sanitation or provide counseling to patients. You may provide treatment for minor injuries or wounds and document patient records. The tasks and activities vary day by day!
If you are interested in volunteer programs, we also offer rewarding medical volunteer program in Guatemala.
If you are interested in our amazing volunteer opportunities in Guatemala, please feel free to contact us.
Program Fees & Dates
Guatemala internship opportunity starts every Monday, although we allow for flexibility due to travel constraints.
Since 2003, IFRE has been the most trusted and respected volunteer and intern abroad organization in the world, and also the most affordable. We're dedicated to providing the highest quality internship programs at the lowest fees, which make it possible for everyone, especially students, to intern internationally and make a positive impact in the lives of others.
We believe in 100% transparency. Rest assured; we never use middlemen. Your one-time registration fee of $299 covers our administrative costs. The low weekly program fee is paid in the host country directly to your host family and project (via country coordinator), and includes housing, food, and minor expenses. IFRE is a non-profit organization, so your program fees are tax deductible.
The internship program in Guatemala and volunteering program in Guatemala fee is basically same. However, unlike volunteers, interns often work closely with guided supervision from a local project director, and a small weekly supervision fee ($25-50/ week) may be incurred in addition to volunteer program fees.
Learn more about our highly affordable volunteer program fees in Guatemala .
Take a minute to complete the form and we will be in touch.
Internships vs. Volunteers Programs
In general, volunteer programs focus on humanitarian outreach and project support. Volunteering is popular amongst people who want to share their love and passion for underprivileged children, impoverished communities, or conservation efforts in need of resources.
Internship programs focus on creating a real-world learning environment for interns and students so that they practice professional development and obtain new skills. Similar to volunteers, interns may work on a variety of projects (many times alongside volunteers) that benefits local communities, children, wildlife and similar projects. Teaching programs, medical outreach, and children's support are the most popular internship projects.
Room & Food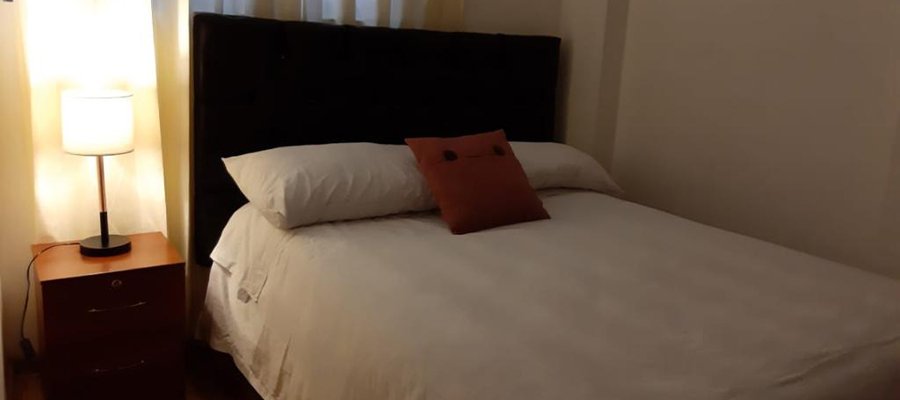 Internship Guatemala participants stay with well-screened host families. Our host families are socially respected and are well versed in the art of hosting international interns. Host families offer safe rooms (rooms will be shared with other same-gender interns) and shared bathroom facilities with running water and a "western" style toilet.
You will have the ability to do laundry at the house or the host family may offer to do it for you for a nominal extra fee. You receive three prepared meals per day. If you will be out of the house during lunch hour, you can request a lunch "to go" that you can take with you or eat out on your own. Host families provide typical meals that are traditional to Guatemala.
Read more about your accommodation and meals in Guatemala.
Take a minute to complete the form and we will be in touch.
Field Support and Supervision
Once your Guatemala internship opportunity begins, our local staff members stay in constant touch with you. However, interns staying far from our Quetzaltenango office, our staff will be visited every 2-4 weeks (if possible) and they are always welcome at the office.
We recommend that interns stop by the office once a week, if they are staying/working in the local area, to give feedback on their home stay and project. Many minor issues can avoid escalation with a just little extra communication. Your project will have local staff members in addition to our in-country coordination staff. If your project is located a substantial distance from our offices, then our local staff communicates by either email and/or phone.
We are available for you at the local office via email and phone for your entire trip. It's our job to make sure that you are safe and healthy.
Read more about our extensive safety measures while in Guatemala.
Academic Credit
You can earn academic credit for most internship Guatemala programs. The best way to receive academic credit is by pre-arranging the project with your college/university. It is up to an intern to communicate with faculty/academic advisors regarding college credit for internship work PRIOR to applying to IFRE. Your college/university may require additional information prior to approval and may require students to submit pre/post research or other requirements
Free Time
You will have free time for the duration of your internship program in Guatemala, weekends and the Spanish language program. While IFRE does not arrange activities during this time off, our local staff, members and coordinators can provide priceless assistance in making appropriate arrangements for travel in Guatemala.
It's the time for self-discovery and learning. It's time to explore this foreign culture and exotic land. It's definitely time for a canopy tour in Guatemala! Our IFRE local coordinators/staff are available to give you free advice, travel tips and helps to book your travel.
Learn more about your free time and weekend exploration options in Guatemala.
Take a minute to complete the form and we will be in touch.
FAQs: Internship Guatemala
Arrival and Departure
Once you are accepted as an intern, you will need to arrange travel plans arriving into the Aurora International Airport, Guatemala. Please make sure to send us your correct fight information and consult with our country coordinator before leaving your home country.
We will send an IFRE representative to pick you up from the airport, so it is important that you send us any flight delay information as soon as possible. You should also let us know immediately if you miss your flight.
You will need to make your own program departure arrangements as IFRE does not offer airport drop-off service.
Visa
In order to participate in any of the Guatemala internship opportunities, you need to secure a tourist visa. Depending on your national, a visa on arrival may be available.
Visa extension is possible by visiting department immigration if you would like to extend your time in Guatemala.
Vaccination
For travel to Guatemala, the CDC recommends vaccinations against: Rabies, Hepatitis A, Hepatitis B, Yellow Fever, Malaria, Meningitis, Typhoid
How can I apply?
IFRE's internship Guatemala applications are straightforward: go online, fill out the program application, and submit it to us. We will follow up with you within 24-hours of your application submittal.
Why go with IFRE Volunteers?
IFRE Volunteers is a global humanitarian non-profit who has partnered with over 22,000 people and hundreds of local organizations since 2006 to facilitate significant and safe internship experiences.
We offer the most affordable international internships when compared with other organizations. We use the tax-deductible registration fee to support your experience and enhance local projects while the program fee gets paid directly to your service project.
What's more, when you intern in Guatemala you will to create long lasting connections with your home-away-from-home host family, project coordinators, and fellow interns. If for any reason you feel uncomfortable during your time abroad, our unparalleled support staff will do everything they can to improve your situation and ensure that you have a good experience.
Our Volunteer Abroad Programs
IFRE offers best affordable volunteer opportunities across 20 countries around the world. If you are interested in our highly impactful and rewarding volunteering opportunities in India, Sri Lanka Thailand, China, Nepal, Bali, Ghana , Kenya , South Africa , Tanzania , Uganda , Zimbabwe, Costa Rica , Ecuador , Peru , Guatemala , Argentina , and Brazil
Check out A Complete Volunteer Abroad Guide : Everything You Need To Know to learn more about what is volunteering abroad. If you want to know how to volunteer abroad for free, go through our Volunteer Abroad for Free article. If you are a college student and searching for meaningful summer volunteering programs, check out our popular articles Community Service Trips For College Students and Summer Volunteer Programs For College Students .
Take a minute to complete the form and we will be in touch.