Accommodation:
Do you desire to volunteer in Guatemala? Do you dream of experiencing a spectacular country best known for its volcanoes, lush rainforests and ancient Mayan culture? Are you worried about your safety, food and accommodation while in Guatemala? Worry no more, as we take care of all this for you when you volunteer.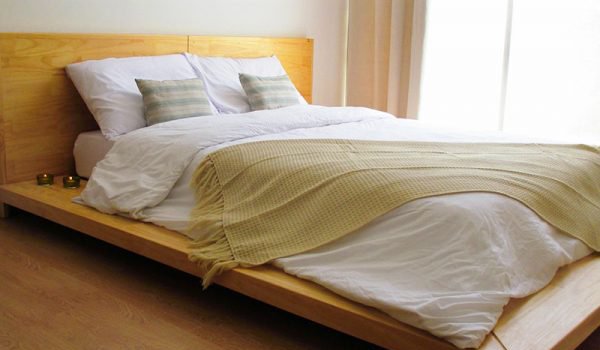 Your Home in Guatemala
IFRE will arrange your accommodation and ensure you have a support system provided by your in-country coordinator throughout your volunteer work in Guatemala.A well-vetted host family will accommodateyou and will ensure that you are safe, secure, and comfortable. They will welcome you and treat you just like family and teach you their culture and traditions.
The families we work with in Guatemala are socially respected andexperienced with hosting international volunteers. They are carefully chosen with your safety and comfort in mind, along with the family's ability to provide a chance for you to experience the culture and traditions of the country.
Each family is well educated, responsible and will provide you with a home away from homethat is fun, loving and full of joy. You will get personal care and attention by the family as you adjustto your life in Guatemala. As you immerse yourself to the culture you will share meals with the family as well as going out to celebrate local festivals and get to learn their local language.
You will get very comfortable because your host family in Guatemala has a secure permanent home with multiple cozy bedrooms. All bedrooms are fully equipped with single beds, cleanbed sheets, a pillow, a blanket, a mosquito net in addition to ceiling fans. However, in most cases, you will share a room with other volunteers of the same gender but single rooms are also available. Couples get first priority for single rooms andyou will have communal but comfortable bathrooms with western style toilets and running tap water.
Laundry facilities are available at the house, and all the necessary amenities like restaurants, healthcare clinics, grocery stores and ATMs are located in the vicinity.
Take a minute to complete the form and we will be in touch.
Facilities:
Comfortable bedrooms (shared with volunteers of the same gender)
Single beds
Bedding materials
Communal bathrooms
Running water
Western style toilets
Necessary amenities located nearby
Volunteering in Guatemala programs: Meals
While Volunteering in Guatemala programs you will be provided with three quality home-cooked meals (breakfast, lunch and dinner) each day. Breakfast typically includestea/coffee, fruits, eggs, and toast, andduring lunch and dinner you will enjoy traditional Guatemalan foods including beans, white rice and corn tortillas. The most popular ingredients for Guatemalan dishes are beans, corns, rice, meat, cheese, fresh vegetables, herbs and soup. Some of the most popular Guatemalan dishes are:
Chicken pepián
Though there is not a known national dish in Guatemala, pepiánis perhaps the closest you get. Pepian is spicy stew which is one of the oldest meals in Guatemala. Chicken is the most common ingredient; however, beef or pork can also be used to prepare Pepian and it's served with tortillas and rice.
Pupusas
Pupusas area cheap and delicious dish that can be found all around Guatemala during your Guatemala volunteering trip. Corn tortillas are marinated with beans, pork or cheese and fried to make the surface crisp and delicious.
Kak'ik
Another filling exampleof Guatemala's national food, Kak'ik is a soup packed with spices like chilies, coriander, and achiote.
Empanadas
Empanadas, crispy and buttery pastries are one of the best dishes for lunch. Though this dish usually has a meat filling in the restof Central America, it is often filled with potatoes in Guatemala. Empanadas are served with varieties of toppings like tomatoes, cilantro, guacamole and onions.
Volunteer Opportunities in Xela, Guatemala
You can make a difference in a multitude of ways in Xela. For example, you can
Teach English,
Work in an orphanage,
Support street children in need,
Work in the medical sector,
Help empower girls and young women and much more.
Contact IFRE today to find the project that suits you best.
Take a minute to complete the form and we will be in touch.