Host Family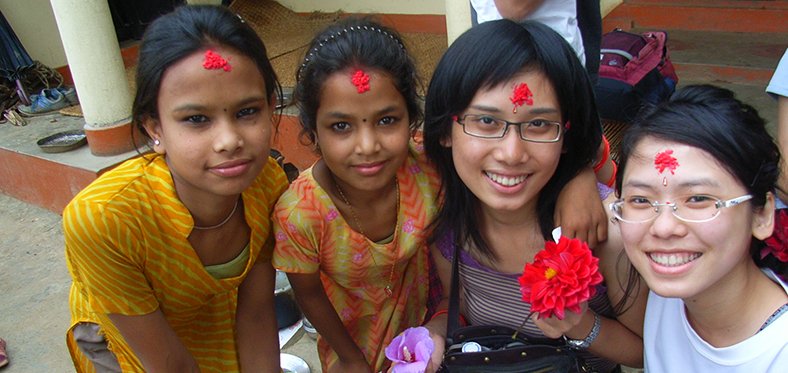 What is it like living with a host family?
Living with a host family is a fantastic opportunity to immerse yourself in the local culture and get a behind the scenes look at what daily life is like in your host country. Your host family will offer you a safe and secure home away from home. They will welcome you into their family and try their best to make you feel as comfortable as possible. The chance to stay with a host family can become a real highlight of your volunteer abroad trip!
Will I have chance for cultural immersion ?
Absolutely! Staying with a host family is the ultimate immersive experience. You will see the customs and traditions of your host country up close and personal and will be included in the daily life of your host family.
So much of life is centered around food and how people relate to it. Your host family will prepare three meals of local cuisine each day, and you will have the privilege of gathering around the table with them and sharing this special time together. You will get the chance to taste the unique flavors, ingredients and dishes of the country you are volunteering abroad in.
Although your host family is likely to speak some English, the primary language spoken in the house, of course, will be their native language. You will be immersed in the sounds and cadence of this language as you hear it spoken in the home on a daily basis. Take advantage of this and try your hand and learning and practicing a new language!
Ask your host family about their culture, their country, and what things you should know about this part of the world you have traveled to volunteer abroad. They will be happy to share their heritage with you and will probably be curious and interested about what life is like back home for you, as well!
Will the host family be friendly or will I be easily accepted?
Most families have gotten involved with hosting international volunteers because they are interested in learning about other cultures and are excited at the prospect of living with a person from another part of the world. They may love their own culture and be eager to share it with you.
All host families are carefully selected, and in most cases, they are incredibly friendly, welcoming, and will go out of their way to make sure you are comfortable and having a great time. Your host family can make a huge difference in making you feel comfortable in a new country while you volunteer abroad!
What are the benefits of living with host families?
When you stay in a hostel or dormitory with only other international volunteers, you might not get a real feel for the country you have traveled to. You will miss out on the customs, culture, traditions, and point of view you will be exposed to while living with a host family.
Since you are living in a real home like a member of the family, you are bound to get close and make friendships that will last long after your volunteer abroad experience is over. Host families are also selected based on their ability to offer you a safe, secure, and comfortable location, so you can rest easy knowing you are in good hands.  
What do I need to know while living with host families?
Every country in the world has its own traditions, cultural ideas and restrictions, and religious beliefs. Each host family will also have their own level of liberalism or conservativism, boundaries, and what they are or are not comfortable.
Always try to avoid offending your host family and be respectful of them and their home environment. Do your research on the culture of the country you are volunteering abroad in ahead of time to prepare for this. Pay particular attention to rules and expectations concerning clothing, appearance, and behavior. Everyone also has their own individual perceptions and belief systems, so try to get know your host family and endeavor to be sensitive to the people you are living with that have so generously welcomed you into their home.