Health Project
Health Project In Tanzania
Volunteer in healthcare in beautiful Tanzania!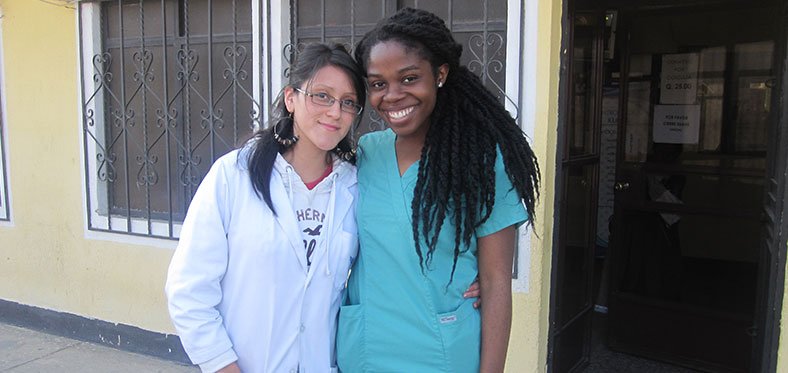 Work alongside medical Tanzanian nurses and doctors

Gain valuable real world healthcare experience volunteering abroad

Immerse yourself in the culture of Tanzania

Volunteer abroad safely & affordably
Project Summary
There is an obvious lack of manpower and resources in the local hospitals, which are located in the outer city areas and villages and urgently, need volunteers. As a medical volunteer in Tanzania, you will work in these rural health posts and community clinics. You mostly work as an assistant to the doctor. Work responsibilities vary with your education, skill and experience.
Skills/Qualifications Needed
Applicants interested in joining our volunteer healthcare program do not need previous healthcare experience or education. Our programs are designed to accommodate volunteers of a variety of backgrounds. Whether you are a student, professional, or retiree, there is a vital role within our healthcare program for you.
Volunteer Responsibilities
Job responsibilities of volunteers joining as a medical volunteer vary with education, skills, experience and qualifications. Volunteers/Interns are not allowed to perform the major identification or surgery works. Most of the time volunteers help doctors or work as an assistant to doctors. Volunteers measure BP, temperature, height, weight Assist doctors and medical staffs with health center tasks. You also help in health camps (if any), distribute medicines, provide tips to patients on health, nutrition and sanitation and counseling patients, and involve yourself in the treatment for minor injuries or wounds and keeping patient records.
Room/Food/Supervision
IFRE manages living accommodations, provides meals and supervision for volunteers for the entirety of their stay in Tanzania. During the volunteer period, most volunteers stay in our safe and secure home base in Moshi/Arusha. IFRE's home base is located in a beautiful area nearly 30 km from the Kilimanjaro International Airport. We try to create a "home away from home" for volunteers staying at our home base. It is a perfect situation for volunteers to live safely and comfortably while making many new friends and sharing experience every day. Most of volunteers project in Tanzania are located within 1-10 KM of our home base so you may walk or ride a local bus to your project. In the evening when you return to home base, you can relax, eat dinner, explore local areas or simply share experience with volunteer comrades. Our home base provides a same-gender shared room and shared bathroom with running water and a "western" style toilet.
Occasionally, depending on volunteer traffic, available projects or distance to a volunteer's assigned project, we may also place our volunteers with carefully pre-screened host families. Our host families are socially respected and are experienced with hosting international volunteers. They have strong interest in our volunteers' safety and well being and demonstrate this with caution and care. In most host family situations, volunteers will share a room with another volunteer of the same gender. Another viable option is an at-orphanage stay. Many orphanages in Tanzania have set aside special rooms to house international volunteers.
Throughout the volunteer project, our local staff stays in contact with volunteers with face-to-face visits or via email/telephone. IFRE's main office is in Moshi and our in-country coordinator serves as a point of contact for local volunteers. With longer placements, we visit our volunteers every 2 weeks (when possible) and volunteers are always welcome at the local office. If project placement is local, we request that volunteers stop by the office once a week to keep us posted on how they are doing with their home stay and project. If project placement is very far from our main office, then our local staff members maintain communication by either email and/or phone and the local project director serves as a volunteer's contact.
FAQ
Please provide a typical day schedule for the healthcare project.

Volunteers generally report to their assigned hospital between 8:30-9 am. As a medical project volunteer in Tanzania, you can expect to work until 4 pm with a lunch break around 1 pm for a total of 5-7 hours daily.

Where do I stay? How far is the project from the accommodation? How do I commute?

Volunteers will reside with a host family or in volunteer house for the duration of their placement. The project is 45-minutes away from the house by way of public transportation called daladala. The extended duration is due to regular stops along the route. By taxi, the project is 12 minutes. Long-term volunteers tend to purchase bicycles and use them as their means of transportation during their visit.

What type of activities can volunteers expect in the healthcare project?

Responsibilities for volunteers in the medical project in Tanzania depend on their qualifications and experience. Generally, medical students will observe and occasionally assist the doctor, while experienced doctors and nurses can be involved in treatment too.

The type of work volunteers may assist with in the Tanzania medical project include:

Assist with minor operations
Blood pressure measurements
Pediatric work
Labor ward
Psychiatric unit
Dental unit

Are volunteers in the Tanzanian medical project placed in clinics or hospitals?

Volunteers in Tanzanian medical project are placed in hospitals, the clinics in Tanzania do not generally have much work to offer volunteers and we have found that being placed in a hospital offers a much more versatile and fulfilling experience.

Do we get hands-on experience at this project?

Yes and no; medical students will spend more time observing health professionals with limited hands-on experience, however more qualified medical professionals will be afforded the opportunity to become more actively involved with treatments and patients.

What type of support do volunteers receive during the medical project in Tanzania?

For students, there is a supervisor (doctor or nurse) with them as they are doing their work. For doctors, they will be with their fellow doctors. This is a great opportunity for volunteers to become familiarized with the practices of African hospitals, and specifically in Tanzanian hospitals. Many patients do not speak English, however the doctors and fellow medical staff can assist with translating. The coordinator will show the volunteers how to use public transportation to and from their placement as well.

How many hours a day do we need to work?

The number of hours depends on the volunteer's needs, as the hospital is 24/7. Normally, volunteers will work for 6-8 hours, but we have had some volunteers who have chosen to work full-time for a 12-hour shift. This is the length of a typical shift for people working at a Tanzanian hospital.

Is healthcare available year-round? When will it close and for how long?

Yes, the Tanzanian healthcare project is available year-round. If a volunteer would like to work on a public holiday and there are other staff members present, they are welcome to do so.

Is there any other important information you want to share about this project?

Volunteers should come with their own scrubs and a stethoscope, if necessary. In addition, if volunteers are volunteering through an organization, school etc. They may bring any hospital supplies to the hospital in Tanzania they deem necessary. It is very helpful to the medical project if volunteers provide additional supplies.