Medical Health Volunteer in Peru
Are you looking to gain meaningful medical volunteer experience and improve serve underprivileged communities in Peru? Have you ever wanted to travel to Peru to experience the beautiful scenery and learn about their culture and traditions? Well, by joining this program you will get to do all that and much more than you could imagine.
Peru is an amazing and large country in South America and encompasses an array of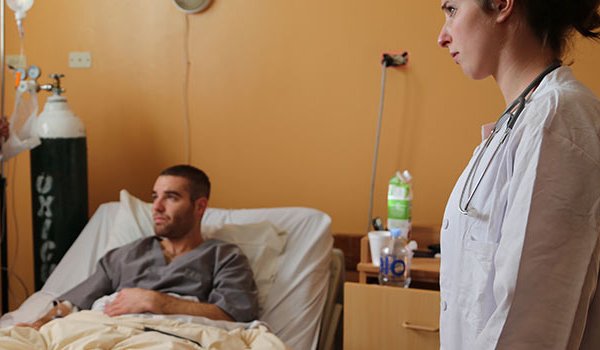 dramatic landscapes including high mountains, sandy white beaches, and the Amazon rainforest. It also has one of the most diverse biospheres in the world due to the presence of the coast, the Andes, and the Amazon.
Unfortunately, quality healthcare is limited and only provided in major cities. The rural areas have been in constant struggle for years to get access quality and affordable healthcare services. However, there are a few public hospitals trying their best help local people who welcome international volunteers giving you an incredible opportunity to learn and to serve the local people.
IFRE's medical volunteering program in Peru will provide youwith a great opportunity to gain professional experience and provide medical attention to impoverished patients while exploring Peru's mix of Incan, Andean and Spanish cultures.
Do you want to go on a thrilling adventure while making a difference and gaining huge amounts of practical medical experience? Then reach out to IFRE today for more information about this great opportunity to do just that!
Volunteers' Responsibilities & Impact
As a volunteer working in the medical/healthcare project in Peru, your responsibilities will depend on your level of training, certifications and licensing. All clinics and hospitals seek to use their volunteers efficiently and create a learning environment.
As a volunteer with or without experience, you shadow and observe the work of doctors and nurses and help them according to your skills in the medical field. Volunteers with specialties will be able to help in their specific fields. The clinics may also provide basic trainings for volunteers with less experience. Again, depending on qualifications and experience, volunteers carry out duties such as:
Assisting with lab work
Helping in the pharmacy
Helping with triage
Providing basic care
Observing the work of nurses or doctors
Carry out daily administrative tasks
Taking patient details
Measuring vital signs such as blood pressure, height, weight
Distributing medicines
Performing basic first aid
Helping with medical procedures
Assisting incoming patients
Providing assistance in the in-day emergency room
Partnering with local doctors
Qualified doctors can diagnose and treat patients based on their certification and specialty
Peru Medical Volunteer: Skills/Qualifications
Medical volunteers in Peru require some medical training or previous medical experience. If you are a medical student, paramedic, nurse, midwife, physical therapist or you have any kind of healthcare certification then you qualify to participate in this project. Most important is that you are enthusiastic and dedicated to administering medical care to the less privileged in society and have great love and passion for people in need.
Intermediate knowledge of Spanish is preferred. If you cannot speak Spanish, we suggest you enroll in our Spanish language course to make your stay more rewarding – both for you and for the people you help. Applicants interested in joining our volunteer health program can participate with or without experience.
Those without experience observe medical procedures and emergencies where minor surgeries or blood may be involved. Those who possess healthcare certification, such as an ID as a medical student, EMT, paramedic certification, nursing, physical therapy, midwifery or physician's credentials can participate accordingly.
IFRE requires a copy of volunteers' resumes, clearly documenting credentials and education, before arrival at the project. Projects will also require an official copy of credentials. Volunteers must be proactive, patient, responsible, enthusiastic and passionate about healthcare.
Peru Medical Volunteer Dates and Fees
Program Dates
IFRE programs begin every Monday year-round. If you have travel constraints, you can still start your chosen program on any day of the year.
Our Fees
Since 2006, IFRE has been the most trusted and respected volunteer abroad organization in the world, and also the most affordable. We're dedicated to providing the highest quality volunteer programs at the lowest fees, which make it possible for everyone, especially students, to volunteer internationally and make a positive impact in the lives of others.
We believe in 100% transparency. Rest assured, we never use middlemen. Your one-time registration fee of $299 covers our administrative costs. The low weekly fee is paid in the host country directly to your host family and project (via country coordinator), and includes housing, food, and minor expenses. IFRE is a non-profit organization, so your program fees are tax deductible.
Volunteer Program Fees (US$)
| Duration | Health Project |
| --- | --- |
| 1 Week | $264 |
| 2 Weeks | $428 |
| 3 Weeks | $592 |
| 4 Weeks | $706 |
| 5 Weeks | $820 |
| 6 Weeks | $934 |
| 7 Weeks | $1,048 |
| 8 Weeks | $1,162 |
| 9 Weeks | $1,276 |
| 10 Weeks | $1,390 |
| 11 Weeks | $1,504 |
| 12 Weeks | $1,618 |
Comprehensive Travel Insurance $3.49/day »
Airport Pickup and Transfer $20.00
Spanish Lessons : ( Monday-Friday ) 2 hours a day : $120/ week - mandatory for medical project
$25/week surcharge for medical project
Summer volunteer and adventure: $2069
Program Fees Cover:
Accommodation (host family)

Food (only breakfast and dinnery)

Program Orientation

In-country support

Personalized project

Pre-departure information

Certificate of completion

Fundraising ideas and letters

Discount for returning volunteers
Program Fees Exclude:
Visas

Airfare

Personal expenses on soft drinks and foods

Daily transportation

Airport return transfer