Medical Volunteering Costa Rica, Cortes, Puntarenas
Do you want to volunteer abroad in tropical Costa Rica? Are you pursuing a career in the medical field? Join IFRE on a life changing adventure and gain hands-on experience in the healthcare field!
Costa Rica is a world filled with shades of green. From rainforests to cloud forests to cool, forested mountaintops, this small Central American country has it all. The friendly people here will welcome you with open arms and are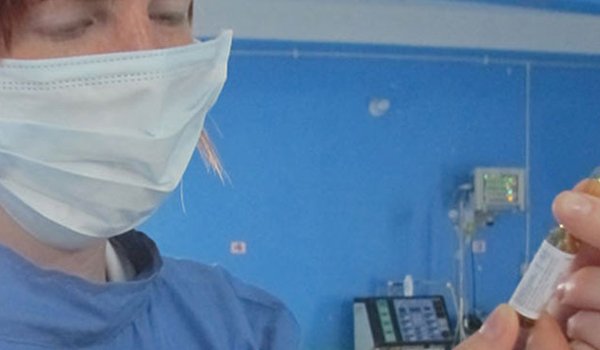 eager to show you everything their amazing country and rich culture has to offer.
Sadly, even though Costa Rica is more developed than most countries in Central America, poor people in rural areas still have limited access to quality medical care, and sometimes lack the education to know how best to manage their health.
IFRE teams up with local doctors and nurses to get these underprivileged patients the care they need. When you join medical volunteer program in Costa Rica, you will shadow local doctors and medical professionals in their treatment of these patients and gain valuable experience observing real-life medical cases and in how to handle them.
Do you want to learn from working physicians and become better prepared for a life in the medical field, while giving back to people in need at the same time? Then contact IFRE today to learn more about our Cortes, Costa Rica healthcare volunteer project!
Volunteers' Responsibilities & Impact
You will have the chance to shadow and observe local doctors and nurses as they treat underprivileged patients for a variety of illnesses and injuries. You may also help out with spreading important health information to local communities. Volunteers should be aware that due to regulations, you will not be actively treating patients yourself and duties will vary based on your placement.
You will gain priceless experience observing what life is like day to day for doctors and nurses treating patients while volunteering in healthcare in Costa Rica. This looks great on your resume and helps prepare you for your future career. Feel great knowing you are participating in a program that is serving underprivileged patients who are very much in need of the medical care they will receive.
Skills and Qualifications:
You will need to present a valid medical student id, or certification from an accredited medical institution. You should be pursuing a career in the medical field, and have a deep passion and love for helping those who are less fortunate.
Speaking Spanish is a very valuable skill to be a medical volunteer in Costa Rica, but not required. If you cannot speak the language or just want to brush up on your skills, we highly recommend you enroll in Spanish classes, which we offer while you volunteer.
Each and every day as a medical volunteer in Cortes, Costa Rica is an incredible valuable experience as you have fun and learn new and exciting skills from medical professionals.
First Day: On your first day, you will head to the clinic, hospital, or health camp you will be volunteering at, accompanied by our very helpful in-country coordinator. You'll meet the local project staff and get started with an orientation. We'll cover your service work, daily schedule, safety protocol, and the customs and culture of Costa Rica.
Weekdays: Your medical work begins on the second day, and while your schedule is going to vary based on your placement, a typical day might look something like this:
7.00 to 7.30 AM: Share a traditional breakfast with your host family. The typical meal has scrambled or fried eggs, rice and beans, fried plantains, and perhaps a tortilla.
7.45 AM: Travel to your project placement located near your host family. Get ready for an exciting day of shadowing local doctors and nurses and helping patients in need.
12.00 PM: Lunch break. This is a fantastic time to bond with your fellow Costa Rica medical volunteers, and talk to the doctors and nurses you are shadowing.
3.00 PM: After you finish up volunteering for the day, you'll have some free time. Explore beautiful Costa Rica or relax at your host family's home.
6.45 PM: Every night you will have the chance to sit around the dinner table with your host family and eat a traditional meal. Practice your Spanish and immerse yourself in the Latin culture!
Medical Volunteering Costa Rica:Dates and Fees
Program Dates
IFRE programs begin every Monday year-round. If you have travel constraints, you can still start your chosen program on any day of the year.
Our Fees
Since 2006, IFRE has been the most trusted and respected volunteer abroad organization in the world, and also the most affordable. We're dedicated to providing the highest quality volunteer programs at the lowest fees, which make it possible for everyone, especially students, to volunteer internationally and make a positive impact in the lives of others.
We believe in 100% transparency. Rest assured, we never use middlemen. Your one-time registration fee of $299 covers our administrative costs. The low weekly fee is paid in the host country directly to your host family and project (via country coordinator), and includes housing, food, and minor expenses. IFRE is a non-profit organization, so your program fees are tax deductible.
Volunteer Program Fees (US$)
| Duration | Medical/Health Projects |
| --- | --- |
| 1 Week | $360 |
| 2 Weeks | $545 |
| 3 Weeks | $730 |
| 4 Weeks | $915 |
| 5 Weeks | $1125 |
| 6 Weeks | $1310 |
| 7 Weeks | $1495 |
| 8 Weeks | $1680 |
| 9 Weeks | $1890 |
| 10 Weeks | $2075 |
| 11 Weeks | $2260 |
| 12 Weeks | $2445 |
Comprehensive Travel Insurance $3.49/day »
Program Fees Cover:
Accommodation (host family)

Food (only breakfast and dinnery)

Program Orientation

In-country support

Personalized project

Pre-departure information

Certificate of completion

Fundraising ideas and letters

Discount for returning volunteers
Program Fees Exclude:
Visas

Airfare

Personal expenses on soft drinks and foods

Daily transportation

Airport return transfer
Airport Pickup /Transfer Packages for Puntarenas and – Ciudad Cortes,
We will manage the following airport transfer services for you:
Option One: If you arrive in international Airport of Juan Santa Maria -SJO, Alajuela early in the morning (before 12 PM), you will be able to come to Ciudad Cortes in the same day by bus. In this case, it is possible to purchase the following pick up service package:
Osa/Pick Up (same day service- for one person): $50
Includes: airport picks up, transfer to the bus station, orientation and assistance and again to the bus station. The last time we recommend leaving from San Jose to Ciudad Cortes is on the bus at 2:30 PM (volunteer should land before 12:00 PM for this option)
Option Two: If you arrive after 12 PM in Alajuela, you will stay one night in Hostel Dorm Room in San Jose, before transferring to Ciudad Cortes the next day.
Osa/Overnight Hostel Dorm Room with Transfer (for one person): $70
Includes: Transfer to a hostel from the airport, where you will spend the night. Dinner will be provided. Overnight stay will be in 10 people mixed gender hostel dorm room, and transfer to a bus station in the morning. The orientation and assistance will be at the bus station.
Option Three: If you arrive after 12 PM in Alajuela, you will stay one night in the family home (private room) in San Jose before transferring to Ciudad Cortes the next day.
Osa/Overnight Family Home with Transfer (for one person): $90
Includes: Picks up from the airport and transfer to a private family home to spend the night. Dinner will be provided. Transfer to the bus station in the morning, and orientation and assistance at the bus station.
The volunteering overseas in Costa Rica program fees will cover expenses that will begin on the first day of the program (usually the first or third Monday of the month) to the last day of the program. If you arrive before the first day of the program or you decide you stay beyond your program's last day, you will be responsible for the additional expenses, which would typically be around $30 a day for room and meals at a hostel.
Safety and In Country Support
Your safety is our top priority, and we go to great lengths to ensure you are well taken care of while traveling abroad. We offer pre-trip guidance, comprehensive travel insurance, and unparalleled in-country support with our local support team that are available to you 24/7.
Learn more about IFRE's safety and support while volunteering in Costa Rica.
Medical Volunteering Costa Rica:FAQs
IFRE takes care of all the little details that go into planning the perfect trip for you. Here are some details you should know when traveling with us:
Arrival and departure
You will fly into Juan Santamaria International Airport in San Jose, Costa Rica. Your airport pickup is included in your volunteer fee, and we will have someone waiting for you when you land who will take you safely to your accommodations.
When you complete your healthcare volunteering in Costa Rica, you will need to arrange your own departure transportation as it is not included in your volunteer fee. Just speak to the local project staff if you need advice on booking a taxi to the airport.
Visa
A lot of volunteers will be eligible to simply ask for a visa stamp after your arrival at the airport in San Jose as you pass through immigration, but do your research to learn the requirements for your home country. Most will be eligible for a 90-day tourist visa butyou should know you will need to provide proof of onward travel. If you have a round trip ticket, this will serve as all the proof you need.
You should also know that it is not possible to extend your Costa Rican tourist visa beyond 90 days. Should you desire to stay in the country longer, you will need to pass over the border and re-enter.
Research the visa requirements at the official Immigration site of Costa Rica
Vaccination
Make sure you make an appointment with your doctor to discuss your upcoming trip, and get up to date on needed vaccines.
To volunteer in Costa Rica, you should be up to date on your routine vaccines, as well as Hepatitis A & B and Typhoid. Please consult a travel doctor who is knowledgeable about current health issues and epidemics in Costa Rica about your trip and what vaccines you need. You can also find information on Centers for Disease Control and Prevention, Global Health Canadaor in Travelers' Health United Kingdom.
For further readings:
Safety tips for your volunteer abroad trip
Why Medical Volunteering in Costa Rica?
This healthcare project is the ideal way for you to gain valuable medical experience while also seeing a fascinating slice of the world and making a positive impact on the lives of people in need.
Follow your dreams
If you dream of becoming a medical professional, there are many steps you will need to take to make this dream come true. Volunteering in this program is a huge step forward, and will immerse you in your desired career field.
Observe medical professionals in action
You can learn a tremendous amount from books and in the classroom, but there is nothing like being in the room as a doctor sees patients with various ailments, diagnoses them, and finds the best treatment plan. What a learning experience!
Help Costa Ricans in need
The patients treated in our Costa Rica medical volunteer program are often struggling with poverty and unable to receive regular and reliable healthcare on their own. Help people get the treatment they need!
Make friends from around the world
One of the best parts of volunteering abroad is the connections you make with fellow volunteers. You'll meet people from all over the world with shared interests!
Travel while making a difference
When you join Medical Volunteering program in Costa Rica, you will travel to an exotic and tropical destination while also making the world a better place at the same time!
Other Volunteering Opportunities in Cortes, Costa Rica
If you lack the medical background to participate in this project, there are many other ways for you to volunteer in Cortes, Costa Rica. You can
work with local veterinarians,
provide childcare for poor families,
help an indigenous tribe and much more.
Contact IFRE today to find the right project for you!
Other Medical Volunteer Projects Worldwide
Access to adequate medical care is sadly lacking in poor and rural areas around the world. To help improve access to this vital service, IFRE arranges medical projects where you can hone your skills, gain experience and make a huge positive impact across the globe. See the list below for some of our most popular of these projects: