Dental Volunteer in Peru
Are you a qualified dentist or a dental student? Are you looking to learn fundamental dental skills? Does the opportunity to travel and experience spectacular Peru appeal to you? If so, then look no further we have the perfect opportunity for you to do all of these things and more.
Peru is aspectacular country with gorgeous natural sceneries anda rich culture and history. The country is most famous for its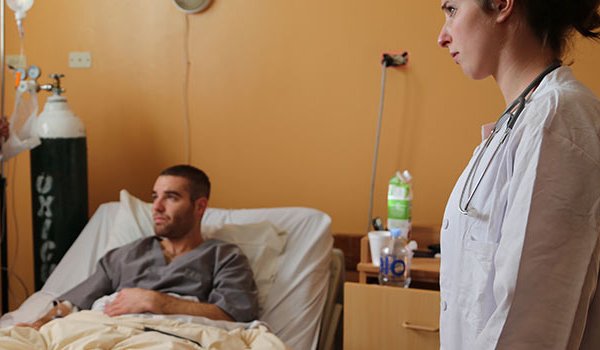 breathtaking architecture from white cathedrals and facades rising out of cobbledstreets to old monasteries, cottages, and museums.
Sadly, Peru is a poverty stricken country. There is widespread lack of medical staff and enough dental facilities to adequately serve the whole country especially those from poor or disadvantaged backgrounds. However, there are a few government dental clinics and hospitals serving poor communities that welcome international volunteers giving you the opportunity to learn and serve.
By participating in dental volunteer project in Peru, you will be able to gain an immense amount of practical and real-world experience working closely with local dentists. While this benefits you greatly, you will also provide great benefit to the patients you help treat and the overworked local staff, allowing them to reach out and treat a greater number of disadvantaged Peruvians.
Are you interested in a chance to expand your skills and knowledge while on an exciting travel adventure? Then reach out to IFRE today to learn about this amazing opportunity!
Volunteers' Responsibilities & Impact
As part of this Peru dental volunteer program, you will perform various tasks depending on your experience and qualifications. You will mostly be shadowing and assisting local staff, performing routine treatments, filling cavities and caps as well as removing damaged teeth. You will also be asked to administer fluoride treatments, educate members of the community in dental hygiene and assist with administrative tasks.
All this will benefit you greatly as your confidence and skills will be greatly improved through the experience and knowledge you gain during the project. You will also make a huge impact on the entire community as you improve general dental health and knowledge on how to prevent and deal with various ailments. Finally, your contribution will provide significant relief to the local dentists, allowing them to treat even more people.
Skills and Qualifications:
Dental volunteering program in Peru requires that you either hold a recognized qualification in dentistry or be a dental student. It is important that you are kind, patient, and compassionate, and a deep love and passion for dental care and improving the lives of disadvantaged people is extremely important.Spanish language skills are helpfulbut not required, and IFRE has a Spanish language course that you can enroll intolearn.
Dental volunteering program in Peru requires that you either hold a recognized qualification in dentistry or be a dental student. It is important that you are kind, patient, and compassionate, and a deep love and passion for dental care and improving the lives of disadvantaged people is extremely important.Spanish language skills are helpfulbut not required, and IFRE has a Spanish language course that you can enroll intolearn.
Dental volunteer in Peru:Volunteer Schedule
Volunteering in this dental program is a fun and exciting experience as you not only get to make a difference and learn, you also get to explore a fascinating country and meet like-minded people.
First Day: On your first day of volunteering, you will be escorted to your placement by your in-country coordinator and introduced to yourmedical colleagues. The rest of your day will be spent being briefed on your duties and responsibilities.
Weekdays: The dentalwork starts on the second day, and whileeveryday won'tbe the same, a typical day will be as follows:
7.30 AM: Local delicious breakfast is served by your host family. Usually breakfast in Peru is home-cooked and shared together as a family.
7.45 AM: Following breakfast, you take a public bus (about 15 – 20 minutes ride) to the medical clinic where you will work for 4 hours.
12.00 PM: Around noon you will break for a delicious local lunch with your host family.
1.30 PM: If you enrolled in our Spanish course, you will then proceed to your two-hour class. You will again take a public bus to Cusco town which takes about 20 minutes.
3.00 PM: Your day generally ends around this time and you are now free to rest and discover the hidden gems of Cusco town.
6.45 PM: You end your day with a hearty Peruvian dinner together with your host family as you share the experiences of the day.
Dental Volunteer in Peru: Dates and Fees
Program Dates
IFRE programs begin every Monday year-round. If you have travel constraints, you can still start your chosen program on any day of the year.
Our Fees
Since 2006, IFRE has been the most trusted and respected volunteer abroad organization in the world, and also the most affordable. We're dedicated to providing the highest quality volunteer programs at the lowest fees, which make it possible for everyone, especially students, to volunteer internationally and make a positive impact in the lives of others.
We believe in 100% transparency. Rest assured, we never use middlemen. Your one-time registration fee of $299 covers our administrative costs. The low weekly fee is paid in the host country directly to your host family and project (via country coordinator), and includes housing, food, and minor expenses. IFRE is a non-profit organization, so your program fees are tax deductible.
Volunteer Program Fees (US$)
| Duration | Dental Project |
| --- | --- |
| 1 Week | $264 |
| 2 Weeks | $428 |
| 3 Weeks | $592 |
| 4 Weeks | $706 |
| 5 Weeks | $820 |
| 6 Weeks | $934 |
| 7 Weeks | $1,048 |
| 8 Weeks | $1,162 |
| 9 Weeks | $1,276 |
| 10 Weeks | $1,390 |
| 11 Weeks | $1,504 |
| 12 Weeks | $1,618 |
Comprehensive Travel Insurance $3.49/day »
Airport Pickup and Transfer $20.00
Spanish Lessons : ( Monday-Friday ) 2 hours a day : $120/ week - mandatory for medical project
$25/week surcharge for medical project
Summer volunteer and adventure: $2069
Program Fees Cover:
Accommodation (host family)

Food (only breakfast and dinnery)

Program Orientation

In-country support

Personalized project

Pre-departure information

Certificate of completion

Fundraising ideas and letters

Discount for returning volunteers
Program Fees Exclude:
Visas

Airfare

Personal expenses on soft drinks and foods

Daily transportation

Airport return transfer
Free Time and Weekends Exploration
When you join dental volunteering program in Peru, there will be plenty of free time to explore Peru during your volunteer project. In the week you can spend your evenings discovering the town of Cuscoandthe community. During the weekend you will have two full days to travel on longer trips across Peru from the desert to the beaches to the rainforest. In Peru,you are truly spoilt for choice.
Read more about some of the exciting destinations you can visit in Peru.
Safety and In Country Support
Your safety is very important to us andIFRE takes serious comprehensive steps to ensure that you always feel safe and comfortable while undertaking your volunteer project. We support you in all the necessary preparations, and when you arrive in Peru you will have an in-country coordinator available at all times, both day and night, if you need help or advice.
Learn more about how we ensure your safety and provide you in-country support.
Dental Volunteer in Peru: FAQs:
Arrival and departure
For your volunteer work in Peru, you should fly into Alejandro Velasco Astete International Airport, Cusco.However, placements may require arrival at a different airport, soplease do not book any flightsuntil your placement is complete.
We will transfer you to your accommodation after your arrival in Peru. It is important to communicate with the in-country coordinator regarding your flight details before heading to Peru so that we can pick you up on time.
We do not provide airport drop off services after the completion of your volunteering project in Peru, but your coordinator or host family will be happy to help you with this.
Airport Pick-up and Drop
IFRE offers airport pick-up services to international volunteers, but for our local representative to get to the airport on time, you must provide correct flight details to our local country coordinator. Any last-minute flight changes must be communicated immediately to avoid any confusion.
Visa
International Volunteers need a tourist visa to volunteer and travel in Peru. You are responsible for having all the documentation necessary to be eligible for a tourist visa. We suggest that you securea visa before leaving yourhome country. A Peruvian tourist visa is single-entry only. However, citizens of USA, UK, Canada, Mexico, Australia, New Zealand and many other countries do not require a visa to travel as a tourist in Peru.
It is not possible to extend your tourist visa once you have entered Peru. When arriving at the airport or border, make sure you get a visa for the time you intend to stay. According toPeruvian law the maximum time a tourist canstay in the country is 183 days per year.
Vaccination
We recommend that you consult atravel doctor who is knowledgeable about current health issues and epidemics in Peru. You can also find the information from the Centers for Disease Control and Prevention, Global Health Canada or in Travelers' Health United Kingdom. We highly advicethat you takeall recommendedvaccinations before heading to Peru for volunteering in our program.
For further readings:
Safety tips for your volunteer abroad trip
Why Volunteer in a Dental Program in Peru?
Volunteering in a dental program in Peru gives you the chance to broaden and improve your skill set and confidence level, as well as the opportunity to meet lifelong new friends and explore a fascinating part of the world.
Educate locals about dental health and hygiene
This Dental Volunteer Program in Peru gives you the opportunity to educate local Peruvians about dental health and hygiene that helps avoid toothaches and prevents tooth decay while they're young.
Performing diagnosis and treating patients
As a volunteer, you will get to shadow local doctors and learn how different dental procedures and treatments are performed in Peru. It will be a learning experience and an eye opener because you will also be able to perform diagnosis and treat patients in the community clinic.
Gain professional experience in dental health
By taking part in Dental volunteer project in Peruyou acquire professional experience and learn new things each day since you are constantly interacting with patients and local dentists. It will help you further develop your knowledge and skills which will be beneficial to your career.
Get to improve dental hygiene among the less fortunate
Thousands of people in Peru have no access to proper dental care or hygiene. There are thousands of people with different dental complications. Thus,throughyour active involvement in this project, you will be able to help improve dental hygiene among the less fortunate members ofthe community.
Unique chance to learn from local dentists and professionals
Participating in Dental volunteer project in Peru means that you get the chance to not only meet but also learn from local dentist professionals who have years of experience handling countless cases. You will greatly benefit from this experience and consistently improve your medical career.
Other Volunteer Opportunities in Peru
If you want to volunteer in Peru, but you lack the requirements of dental experience for this project, then don't worry, there's many other ways for you to make a difference in Peru! You can
Provide care for street children,
Provide medical care and much more.
Contact IFRE for more information today!
Medical Volunteer Opportunities in Other Countries
Access to medical and dental care is sadly lacking in many parts of the world. To help improve general and dental health across the globe, IFRE arranges projects like this one in many different countries. See the list below for some of our most popular projects similar to this one: