Language and Culture
>
>
>
Spanish Language and Culture Program in Peru
Spanish Language and Culture Program in Peru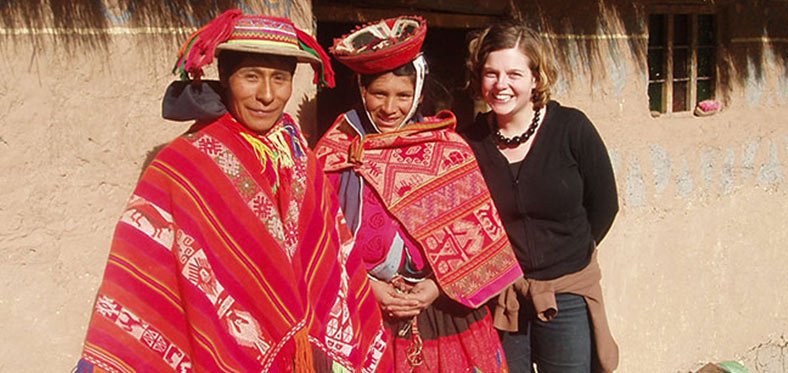 IFRE's Spanish language and culture program offers you the opportunity to explore the beauty and intricacies of the Spanish language and Peruvian culture prior to beginning your volunteer project. Our Spanish language school is located in the beautiful city of Cusco . Peru 's most enigmatic city, and the center of the ancient Inca Empire, Cusco is a fantastic blend of ancient Incan buildings and beautiful Spanish colonial mansions.
Our Spanish classes are taught by professional Spanish teachers and tailored to meet your current Spanish level and specific needs. This incentive program is comprised of intensive language training and visits to local markets and other places of interest around Cusco .
Spanish School
Our partner's Cusco Spanish school is located in a modern office building just 3 blocks from Cusco 's historical Plaza de Armas. The school has been designed with the needs of our volunteers in mind. There are 11 classrooms for group and private classes, a small library, and modern laptop computers running Windows XP, all with high-speed Internet connections.
Every classroom is equipped with comfortable chairs, a whiteboard, and a cassette and CD player. The main teaching room has a surround sound system, DVD player, cassette player, and TV.
Outline of the Program
On your first day, you will participate in a brief orientation, take a language placement test, and then be placed at an appropriate study level. Throughout your language training, the teacher will continuously assess your ability in the 4 language skills - Speaking, Listening, Reading , and Writing; and the 4 language systems - Grammar, Vocabulary, Phonology, and Function.
Spanish Language Program Fee
Small Group Instruction (2-6 people)
2 hours/day $55/week
3 hours/day $85/week
4 hours/day $105/week