What are popular volunteer abroad project?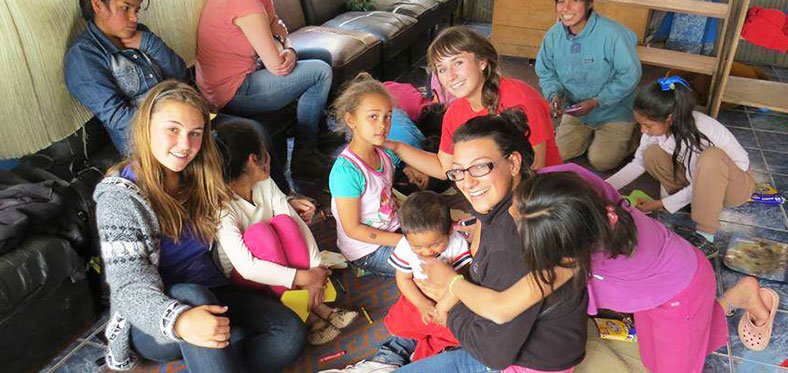 Best volunteer abroad programs can be found my spending some time to research online. There are many popular volunteer projects offered around the world by established volunteer abroad organizations. A lot of volunteers go Africa to work with children , Costa Rica for turtle conservation, China for panda conservation, Sri Lanka for elephant project, Nepal for Buddhist monk project, and Africa for HIV or wildlife projects. Listed below are some of the best volunteer abroad programs offered globally.
Children
Some of the most popular volunteering abroad programs involving children project includes orphanage, day care, and street children projects. These programs aim to provide children in need with love and education. Volunteers will be involved in taking care of the kids' daily needs, such as cooking for them, cleaning up, teaching, and playing interactive games.
Teaching
This popular volunteering abroad opportunity aims to provide children in poverty with free and good education. Programs offered, among others, are teaching children, and illiterate adults. Volunteers teachers in Nepal assist in planning classroom lessons, teaching writing, reading, and speaking, from primary school to high school levels.
Medical
This volunteer abroad program strives to provide poor and rural communities with free, basic medical care and hygiene education. Volunteers usually help out in running healthcare workshops, teaching the locals about basic sanitation, as well as assisting experienced doctors.
Women empowerment project
One of the best volunteer abroad programs out there is the women's empowerment project. This program aims to aid women in developing countries overcome poverty and create a better life for themselves and their family. Volunteers often focus on boosting the women's self-confidence and equip them with useful skills such as business knowledge, sewing, handcrafting and painting.
The teaching English project gives volunteers a unique opportunity to work closely with Tibetan monks and learn about their culture and religious beliefs. Volunteers assist in local monasteries, teaching English to monks, aged 5 years and older. Volunteers will create their own lessons using existing resources, and are also encouraged to take conversation classes with the older monks in the evenings.
This project strives to help in boosting eco-tourism programs that support old elephants incapable of working, as well as unemployed elephant caregivers. Volunteers will be participating in a reforestation project to restore local jungle damaged by local activities. This program also sometimes cooperates with local schools to provide poor children with an opportunity to improve their English.
Volunteers for this project will usually be helping in night time beach patrols on foot and by vehicles to collect turtle eggs and re-burying the eggs at a protected area near the camp. This project aims to allow volunteers to work alongside the community to create awareness of this issue, and collect data about the progress of this project.
Wildlife rehabilitation – Africa
This program could mean helping injured cheetahs in South Africa, taking care of orphaned manatees in Belize, or feeding orang-utans in Borneo. You will get to work closely with some very rare animals while also helping to prepare them for the wilderness again! This program aims to rehabilitate endangered wildlife back into their natural habitat.
How can I select the right project for me?
There are many best volunteer abroad programs offered out there that range from orphanage, teaching to wildlife conservation. The amount of popular volunteering abroad programs offered out there can be overwhelming. However, keep in mind that you should select the project that best speaks to your heart and one that aligns to your passion. A program that your friend absolutely loves might not even fit you at all! Think about your own goals and interests and pick wisely. Below are some tips to help you choose the right volunteer abroad project:
Check what your heart wants to do
Some volunteers end up choosing a project simply because it seems like a good addition to their resume. They then end up not enjoying themselves and performing badly in their roles. Please choose a project that you are truly passionate about!
Does the project urgently needs help?
Sometimes, you may come across volunteer abroad projects that direly need assistance as soon as possible. Do prioritize such programs even if they might not be your first choice, as lack of immediate assistance might mean a poor man not getting a much-needed medical attention or a child missing yet another round of educational classes!
Is the project making real impact?
As you read through various volunteer abroad programs, do ensure that the project that you chose is making a real difference in the lives of the local community. Some organizations may be offering volunteer programs that are costly but make minor impact to those in need.
Can you make some real impact?
It is sometimes more beneficial to volunteer for a cause that fits your skill set. For example, you may have specialized medical, teaching, or construction talent. By choosing a program that needs these skills, you can make a bigger impact on the lives of those in need.
How safe is this project?
Do consider the safety of the country and project site location before applying. You do not want to end up in a politically unstable area and potentially endanger your own life while trying to help for a good cause!
Review of the project
Do read through online reviews of the program and volunteer abroad organization that you have selected. You will be able to read first-hand experience of the past volunteers and decide whether the project will suit you and your goals.
There are a lot of volunteer abroad organizations offering various best volunteer abroad programs all over the world. We hope that this section has helped in choosing the right program for you. Check out https://www.volunteerhq.org/blog/how-to-choose-a-volunteer-abroad-program and http://theyoungleader.experiencegla.com/how-to-choose-the-right-volunteer-abroad-program for more information on popular volunteering abroad programs.