Orphanage Project
>
>
>
Work In Orphanage In Costa Rica (San Jose)
Work In Orphanage In Costa Rica (San Jose)
Help the orphans of Costa Rica!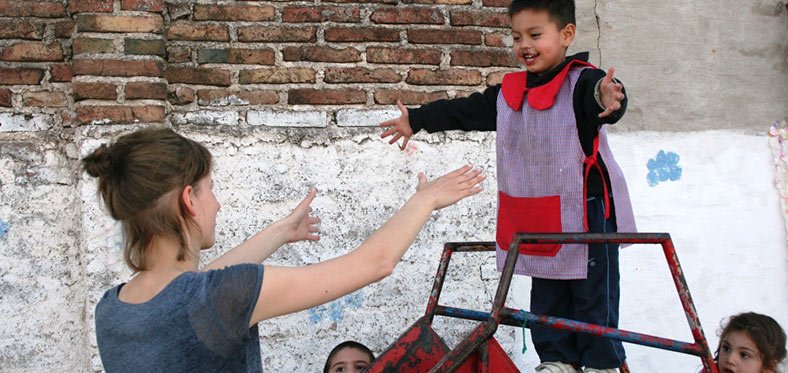 Immerse yourself in the culture and beauty of Costa Rica

Provide love and support to orphaned children

Plan educational and fun activities with the orphans

Volunteer abroad safely & affordably
Project Summary
The orphanages in Costa Rica aim to offer homes, education and hope for orphans and children who have been taken from their homes by child services due to abuse or neglect. In this particular program, volunteers primarily help orphans kids by teaching basic English, helping them with homework and organizing creative, extra-curricular activities such as games, music, drawing and more. A volunteer can share their specific skills with the children. This program is the perfect place for volunteers looking for opportunities to share their love, passion and support with these very-unfortunate children.
Skills/Qualifications Needed
Beginner to intermediate knowledge of Spanish is preferred (but not mandatory). If you cannot speak Spanish, we suggest you enroll in our Spanish language course to make your stay more rewarding – both for you and for the children you are helping. There are no specific qualifications needed to join IFRE's volunteer orphanage projects in Costa Rica. All volunteers are expected to be flexible and patient, as well as possess a passion and love for children. Experience working with street children is considered a plus.
Volunteer Responsibilities
Volunteers in the orphanage/child care projects in Costa Rica will be assist the staff with the children/adolescent supervision, teaching English, playing games and helping with homework. Volunteers may also complete basic daily tasks around the orphanage including cleaning, helping with laundry and maintaining the property. Volunteers must be willing to assist with a variety of support beyond just working directly with the children.
Accommodation/Food/Supervision
In Costa Rica, all volunteers stay with well-screened host families. Our host families are socially respected and are well versed in the art of hosting international volunteers. Host families offer a safe home, private rooms (occasionally rooms are shared with other same-gender volunteers) and shared bathroom facilities with running hot water and a "western" style toilet. Volunteers have the ability to do laundry at the house or the host family may offer to do it for you for a nominal extra fee. You receive three prepared meals per day. If you will be out of the house during lunch hour, you can request a lunch "to go" that you can take with you or eat out on your own. Host families provide typical meals that are traditional to Costa Rica. If a volunteer is staying longer and has Spanish, they may be allowed to stay at the children's home where they will live on-site and participate 24 hours per day with the children.
Throughout the volunteer project, our local staff stays in contact with volunteers either with face-to-face visits or via email/telephone. With longer placements, we visit our volunteers every two weeks (when possible) and volunteers are always welcome at the local office. If project placement is local, we request that volunteers stop by the office once a week to keep us posted on how they are doing with their home stay and project. If project placement is very far, then our local staff members maintain communication by either email and/or phone.
Personal Appearance
Some of the projects we work with are quite conservative. Be prepared to cover your shoulders and knees if necessary, and to wear clothing that is not revealing or extravagant. If you have facial piercings you may be asked to remove them, and tattoos may need to be covered. A clean and neat appearance is requested at all times.
Criminal Background Check
You are required to present a criminal background check in order to volunteer. Background checks need to obtained from your local police department prior to your program start date; background checks that have been made within one calendar year of your program start date will be accepted.
Maximize Your Experience
Remember that ultimately, the success of your volunteer experience depends on you and what you make of it. Please expect a language barrier and lack of structure at your project. Generally, you will be in a busy, Spanish speaking environment that works with minimal funding, so approaching it with a "go getter" attitude will help to ensure you are as deeply involved as you want to be. We strongly encourage you to take an active approach towards volunteering at your project and placement – be outgoing and ready to "pitch in" wherever and whenever you can. Remember, a consistent presence at your project and respecting the schedule provided will greatly help with this as well.
FAQ
Please provide a typical day schedule for this project

8:00 am Head to placement via bus
9-11:30 am Work with children in the orphanage
12:15 pm Return to San Jose

What kind of accommodation do we get at the orphanage project?

Volunteers are housed with host families in San Jose.

How far is the project from the accommodation? How do I commute daily?

The daily commute to the orphanage is approximately 45 minutes via public transportation.

Could you please send me the contact details of the host family and the project?

All volunteers receive detailed information on their placement once they have completed their application.

How many children are in the orphanage and what are their ages?

It varies, but typically around 15 children from 0-10 years old.

What are the day to day activities in the orphanage project? What I actually do?

Volunteers are responsible for coordinating activities with the children such as teaching English, arts, crafts, etc. and they must present it to the home prior to beginning their placement.

How many hours a day do we work in the orphanage?

Volunteers can expect to work 2.5 hours per day.

Is orphanage available all-round the year? When will it close for how long?

Yes, it is available year-round with the exception of holidays when there are no buses running.

Any important information you want to share about this project.

The children's home will not accept males or minors as volunteers. You are expected to have a basic comprehension of the Spanish language to communicate with the children and employees of the home. You must get a copy of your police report to have on file for the school showing that you don't have a criminal record. You must dress conservatively—no shorts or tops with spaghetti straps.
Learn more about Costa Rica programs