Teaching English
>
>
>
Teaching English Project (Cordoba)
Teaching English Project (Cordoba)
Share the English language with the deserving people of Argentina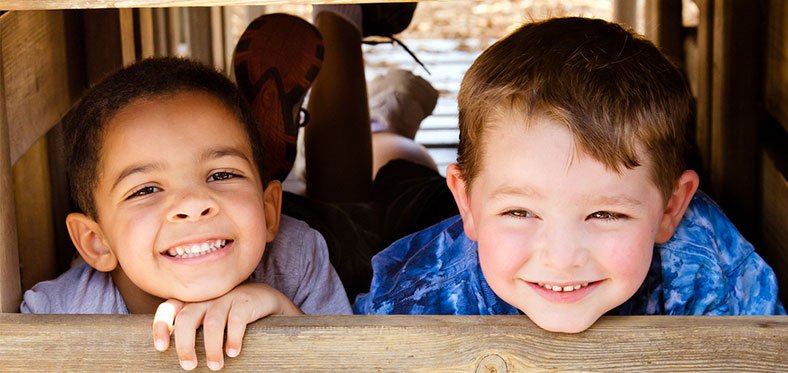 Share your love for education

Gain meaningful classroom experience

Improve the futures of Argentinean children

Volunteer abroad safely & affordably
**The schools in Argentina close from start of December to end of February. During this time, volunteers can participate in kindergarten or other projects involving children.
Project Summary
English is accelerating to become the global language of commerce. As this trend further emerges – affecting all countries in every corner of the world – proper English education provided by native English-speakers (or individuals with a high level of English fluency) is becoming more and more of a crucial necessity. Argentina is a great example of this circumstance as the number of tourists visiting this diversified country increases every year. Unfortunately, many of the impoverished citizens of Argentina cannot afford adequate English education for their children (or themselves). This makes the role of volunteers teaching English in Argentina that much more important. IFRE collaborates with rural schools in Córdoba and Buenos Aires – reaching out to citizens who don't reside in the city limits. Sign up today to volunteer in Argentina in the Teaching English project to brighten futures for children while at the same time, exploring Argentina's natural beauty and culture.
Skills/Qualifications Needed
Volunteers must be at least 18 years old. Basic or Intermediate Spanish skills are preferred. If you cannot speak more than basic Spanish, we suggest you enroll in our Spanish language course to make your stay more rewarding – both for you and the students you help. No additional qualifications are required to volunteer in the Teaching English Project in Argentina. However, interested individuals must be enthusiastic, resourceful, well rounded, flexible, adaptive, patient and proactive. Volunteers must respect locals and host organizations, their rules and their projects.
Volunteer Responsibilities
Working as a volunteer in the Teaching English Project in Argentina, you will work 4-5 hours per day, Monday through Friday. Depending on individual skills and interests and the needs of the local staff, daily activities involve, but are not limited to:
Teaching basic English and other subjects such as math and science

Teaching health and personal hygiene

Planning and lead extracurricular activities such as dance, games, sports, arts, music, etc

Helping children with their homework

Providing assistance to school administrations with administration, curriculum development and fundraising
Room/Food/Supervision
IFRE manages your living accommodations either in host family or hostel in Argentina.
Our host families are socially respected and are experienced with hosting international volunteers. They have strong interest in our volunteers' safety and well-being and demonstrate this with caution and care. In most host family situations, volunteers will share a room with another volunteer of the same gender.
Your hostel is located in a charming neighborhood in the city of Córdoba. Córdoba boasts numerous exciting opportunities for volunteers to see a city with a bright future which maintains echoes of its colonial and culture-rich past. Córdoba's vibrant culture has produced a number of influential writers, its own musical style known as "El Cuarteto" (in addition to classical, jazz, rock, pop and techno). There are also many monuments, lively festivals, pleasant theaters and a pulsing nightlife. Volunteers reside in accommodations located just minutes from the downtown area. This unique living situation is often conducive to fellow volunteers getting to know each other. These accommodations also house our local operator's headquarters – ensuring vital and constant contact with our in-country coordinators. Our field staff visits volunteers regularly and always happy to help our volunteers in any way needed.
FAQ
What is the typical day when for the English Teaching Program?

The typical day of a teacher varies widely from school to school. In public schools the volunteer may begin their day as early as 7:30 am and will spend anywhere between 5-7 hours daily preparing for class and teaching. During certain periods of the year, which are referred to as 'Intensives', teachers will work additional hours and possibly weekends.

The average class has a duration of 40-60 minutes.

Many volunteers also work as teaching assistant. Full-time teaching assistants can work up to 30 hours a week, during term time, with a typical workday being 7.30 am to 2 pm. Volunteers may ask to take part in other activities such as school outings, staff meetings and training, which could mean working extra hours.

What accommodations can I expect? By what means and how far will I need to travel for my placement?

Volunteers will stay in a hostel with fellow volunteers or with a host family, depending on their placement. There is public transportation available by bus for $0.80 (USD). Placements are 20-45 minutes from provided accommodations.

What is the name of the school I will be placed in?

We work with many schools in the Argentina; volunteers will receive specific details upon applying for the program.

What is the age range of the students in the school?

We have been working with kindergarten, primary school, middle school and secondary school in marginal areas of Córdoba. Age of the children ranges from 5 to 18 years.

How many students are in the school? How many of them are in each class?

Usually the school has about 250 to 400 students, with 30-40 students in each class.

Will I be handling the classes on my own or will there be someone assisting me while teaching?

Volunteers will be teaching alongside a local teacher, dependent on the level of Spanish language, volunteers may teach independently on some days.

Do they have teaching curriculum?

Yes, there is a teaching curriculum that teachers will be provided. Volunteers must be proficient in Spanish since there may opportunities to teach other subjects.

Do I need to bring teaching materials? Or does the school have teaching materials which I can use?

No, you don´t need to bring teaching material but any books or teaching material are welcome.

Is teaching available all-round the year? If not, when does it close for how long?

No it is not. Summer vacation in Argentina is January-February with winter break for 15 days in July. The program is not available December 10th – March 1st.

Is there any additional information I need to know as a volunteer?

Applications must be received 6 weeks prior to their start date.

The volunteer must be able to read, write and communicate in Spanish at intermediate level or advanced.

Criminal Record Check: Criminal Records Review Act, which means that all volunteers who are enrolled in programs that include a practicum component involving working with children or vulnerable adults will have to undergo a criminal record check before they will be permitted to register for volunteering.