Teaching Project
>
>
>
Teaching Project in Brazil
Teaching Project in Brazil
Share the gift of English with Brazilian locals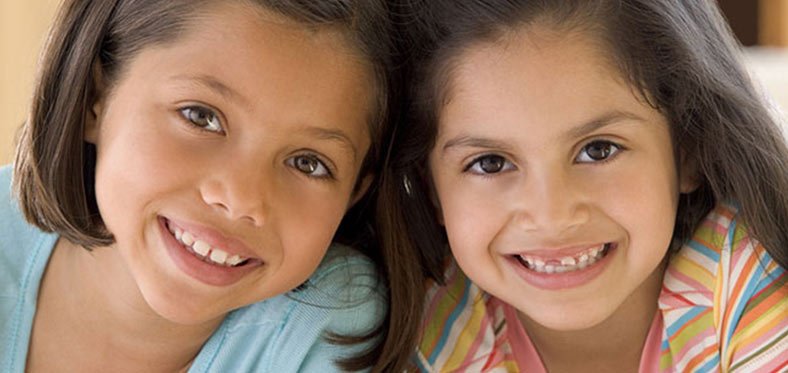 Volunteer as an English in a country with minimal education funds

Work alongside Brazilian educators

Explore the vibrant scenery and culture of Brazil

Volunteer abroad safely & affordably
Project Summary
In Brazil, English skills are needed for well-paying jobs in the booming tourism and hospitality industry. Poor students from the low-income areas, referred to as favelas (shanty towns) have little to no opportunity to learn English in school due to lack of funds and teachers, and therefore have bleak job prospects. In Rio, IFRE has teaching opportunities in the community of Complexo do Alemão, a group of favelas in northern Rio de Janeiro. As an IFRE volunteer, you will work with schoolchildren to help them learn and improve their English skills. In the IFRE teaching program, you will tutor and teach local favela children English and other subjects. Our volunteers in the past have had a very positive effect on these impressionable students by helping them learn English. Because of this, our volunteer organization has a wonderful reputation in the local community, where volunteers are appreciated and embraced. It's time to these young children a better future – Enroll Now .
Another positive side to the Teaching Project in Brazil with IFRE-Brazil is that you can become a teacher or tutor even if you're in Rio for a small amount of time. IFRE-Brazil can place you in short-term teaching projects.
Please note school holiday in Brazil runs from Jan - March. The project will be unavailable during this time.
Skills/Qualifications
No specific qualifications are required to join the childcare in Brazil project. However, interested individuals should have a passion and eagerness to play with and work with young children. While basic Portuguese fluency is preferred, it is not required. All volunteers are encouraged to be flexible, patient and adaptive.
Volunteer Responsibilities
In the Teaching in Brazil project, volunteers will assist local schools and teachers. Volunteers will plan and lead lessons in basic conversational English, help children with their homework, and reinforce important life skills such as cooking, sewing, painting, cleaning and gardening. Volunteers will also be responsible for managing development-enhancing activities, including sports, music, art projects, games and drawing. Administrative duties of the schools, such as fundraising, may also require volunteer support or recommendations. Additional education pertaining to issues of personal hygiene and sanitation is also important.
Room/Food
IFRE arranges room, breakfast and supervision for volunteer for the entire duration of volunteer in Brazil program. In Brazil, our volunteers will have the choice of staying in one of two hostels. Rio Hostel is located in the downtown area and is in a safe and secure neighborhood. The neighborhood is called Santa Teresa and consists of picturesque views, charming shops and a bohemian culture. The other hostel, CabanaCopa, is located within walking distance of the world-famous Copacabana Beach, a metro station and a beautiful natural park.
Our volunteers will find it easy to travel from both hostels to the project site as well as to other places in Rio famous for visitors, like the beaches and other attractions. In the hostels, our volunteers will have to share the room with other volunteers of same sex. Breakfast will be served in the hostels but volunteers will need to eat lunch and dinner outside. Good food is inexpensive in Brazil and readily available.
During the project, our supervisor and project will be in touch with you. The volunteer coordinator lives minutes away if you need anything. If you need any advice or have any issue you need to discuss you can talk to them or call the coordinator.
FAQ
Please provide a typical day schedule for this project

Morning: 9 AM – 12 PM – Work with young children or adults in smaller groups in local NGO

Afternoon: 2 PM – 5 PM – Support classes in a local language school (depending on availability)

Volunteers can teach diverse classes. Short-term intensive English classes enable favela residents to prepare for the job market, school exams, and to master areas of specific interest. Our flexible format is perfect for volunteers who have the desire to make a direct impact, but cannot commit for the duration of a full-semester or longer. This program provides an excellent volunteer English teaching opportunity for college students, gap year students and adults looking to make an immediate difference. You will have the opportunity to create your own English class curriculum using our materials. No previous English teaching experience needed, but basic Portuguese is a requirement; speaking Spanish helps!

Where do I stay? How far is the project from the accommodation? How do I commute every day?

The hostel is located approximately 45-minutes from the project with public transportation available via bus and train.

What is the name of the school I would be placed?

There are a number of schools we collaborate with in Brazil, detailed information is provided once the volunteer's application is complete.

What is the age range of the students in the school?

Volunteer English teachers may find themselves working with students of all ages.

How many students are in the school? How many of them are in each class?

Classes are usually smaller groups of 5 students; one-on-one classes are also very valuable.

Will I be handling the classes on my own or will there be someone assisting me while teaching?

The volunteer will be handling classes on his/her own. Basic Portuguese is needed to teach English; speaking Spanish is helpful.

Do they have teaching curriculum?

Yes. Volunteers also have the chance to design their own curriculum to teach for classes.

How many hours a day do I need to teach? This is up to the volunteer. Usually, a few hours per day is the norm. Those who teach English also have the chance to work on other educational volunteer projects such as computer classes, art and physical education.

Do I need to bring teaching materials? Or does the school have teaching materials which I can use?

The school has materials. However, volunteers are welcome to bring their own materials they feel may be an appropriate addition to the classroom.

Is teaching available all-round the year? If not, when does it close for how long?

It is not available during Christmas / New Years and Carnival.