Teaching Computer Project
>
>
>
Teaching Computer Project in Brazil
Teaching Computer Project in Brazil
Share your knowledge of technology with the youth of Brazil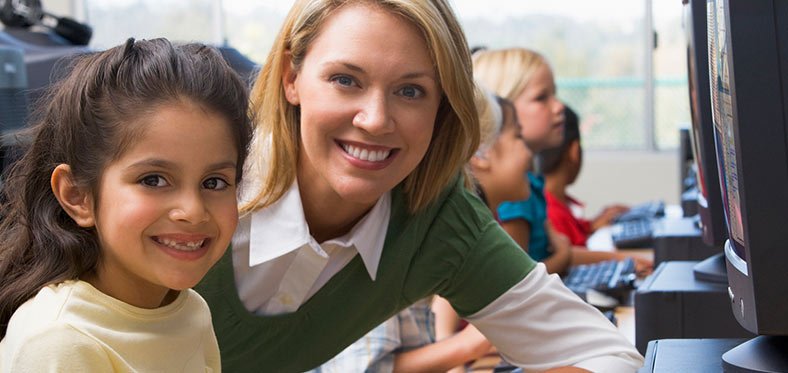 Volunteer teach computer classes to give students a brighter future

Provide valuable skills for modern jobs

Become immersed in the beauty and culture of Brazil

Volunteer abroad safely & affordably
Project Summary
In the thriving Brazilian tourism and hospitality industry, having computer skills is typically a mandatory requirement for employment. Lack of computer literacy is a critical problem facing Brazilians from low-income areas, referred to as favelas (shanty towns), who cannot qualify for these types of high-paying positions. IFRE has teaching computer volunteer opportunities in the community of Complexo do Alemão, a group of favelas in northern Rio de Janeiro. As an IFRE volunteer, you will work on basic computer skills with students in a wide variety of settings, including schools, community centers, churches, etc.
In the IFRE teaching computer program, you will teach basic computer skills, such as how to conduct Internet searches and operate basic programs like Word and Excel. Teaching the local community these often taken for granted skills truly increases their employment prospects and paves the way for a better future. Brazilian children are like all other kids in the world, and they deserve to have the skill sets to operate in the modern work setting.
Another positive side to Teaching Computer in Brazil with IFRE-Brazil is that you can become a teacher even if you're in Rio for a small amount of time. IFRE-Brazil can place you in short-term teaching computer projects.
Skills/Qualifications
No specific qualifications are required to join the teaching computer in Brazil project. However, interested individuals should have a desire work with children. While basic Portuguese fluency is recommended, it is not required. All volunteers are encouraged to be flexible, patient and adaptive.
Volunteer Responsibilities
In the Teaching Computer in Brazil project, volunteers will assist local schools, community centers and churches by teaching basic computer skills. Volunteers can expect to spend time with students of all ages and helping them learn how to operate a computer. Volunteers will teach computer basics, such as Word and Excel. Administrative duties of the schools may also require volunteer support or recommendations. Volunteers with extensive computer knowledge may be called upon to help develop databases and perform computer maintenance work.
Room/Food
IFRE arranges room, breakfast and supervision for volunteer for the entire duration of volunteer in Brazil program. In Brazil, our volunteers will have the choice of staying in one of two hostels. Rio Hostel is located in the downtown area and is in a safe and secure neighborhood. The neighborhood is called Santa Teresa and consists of picturesque views, charming shops, and a bohemian culture. The other hostel, CabanaCopa, is located within walking distance of the world-famous Copacabana Beach, a metro station and a beautiful natural park.
Our volunteers will find it easy to travel from both hostels to the project site as well as to other places in Rio famous for visitors, like the beaches and other attractions. In the hostels, our volunteers will have to share the room with other volunteers of same sex. Breakfast will be served in the hostels but volunteers will need to eat lunch and dinner outside. Good food is inexpensive in Brazil and readily available.
During the project, our supervisor and project will be in touch with you. The volunteer coordinator lives minutes away if you need anything. If you need any advice or have any issue you need to discuss you can talk to them or call the coordinator.
Learn more about Brazil programs