Orphanage Project
>
>
>
Working In An Orphanage
Working In An Orphanage
Volunteer with orphans of Peru!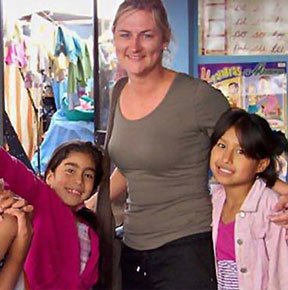 Provide love and support to children who have lost their parents

Plan educational and extracurricular activities for the orphans

Immerse yourself in the beauty & culture of Peru

Volunteer abroad safely & affordably
Project Summary
Volunteer in an orphanage in Peru and immerse yourself in Peru's colorful culture and help add brightness to the lives of orphaned or abandoned children. Share love, compassion and skills with the very-unfortunate children who have lost their parents due to complications caused by poverty, disease, family violence or simple abandonment. IFRE's orphan projects in Peru projects aim to provide homes, education, love and hope to these children. The homes are run with the atmosphere of a large family accompanied by live-in parents that are there 100% of the time to support, care for and nurture the children. Volunteers will undoubtedly have the chance to brighten the lives of orphans while at the same time growing personally and professionally.
Volunteers who are willing to volunteer for at least a month with special skills such as counseling, social work, psychology or nursing can volunteer in orphanages and homes for special children, "Las Estrella's" (the stars). These children are emotionally, mentally, developmentally and/or physically challenged and need extra special attention and care. A caring and devoted organization in Cusco has taken on the challenge of caring for them, but they need your help and support. If you are up for a challenge, consider working in this type of orphanage.
Skills/Qualifications
No specific skills or qualifications are needed to volunteer in an orphanage in Peru. Beginner to intermediate knowledge of Spanish is preferred (not mandatory). If you cannot speak Spanish, we suggest you enroll in our Spanish language course to make your stay more rewarding – both for you and for the children you are helping. There are no specific qualifications needed to join IFRE's volunteer orphanage projects in Peru. All volunteers are expected to be flexible and patient, as well as possess a passion and love for children.
Volunteer Responsibilities
As a volunteer in an orphanage in Peru, volunteers work with schools and nonprofit organizations 4-5 hours per day, Monday through Friday. Depending on individual skills and interests and the needs of the local staff, daily activities may include:
Teaching Basic English (2-4 hours to children ages 6-16, depending on orphanage and school schedules)
Helping students with their homework
Planning and leading extracurricular activities such as dancing, singing, drawing, painting, playing sports,
Teaching children about health and personal hygiene
Teaching computer classes
Helping take children on field trips
Teaching life skills and daily tasks such as cleaning, cooking, business skills, getting dressed, sewing, gardening, etc
Working on maintenance of the facilities
Assisting in orphanage and school administrations with daily tasks
Fundraising
Room/Food/Supervision
IFRE manages your living accommodations in Peru. In Cusco, most volunteers live with a host family, but you may request to live in a hostel. Our host families are socially respected and experienced hosts of international volunteers. They have strong interest in our volunteers' safety and well-being and demonstrate this with caution and care. Host families will prepare three meals a day for volunteers consisting of local ingredients and foods traditional to Peru. In most host family situations, volunteers will share a room with another volunteer of the same gender. Our host families do not offer laundry services, but some will happily take up the task for a small fee.
Throughout the volunteer project, our local staff stays in contact with volunteers either with face-to-face visits or via email/telephone. Volunteers are always welcome at our local offices in Peru. If project placement is local, we request that volunteers stop by the office once a week to keep us posted on how they are doing with their home stay and project. If project placement is very far, then our local staff members maintain communication by either email and/or phone and try to visit every 2-4 weeks if possible.
FAQ
Please provide a typical day schedule for this project

This is a great project for those who do not speak any Spanish. A typical day for volunteers assigned to this project begins with a breakfast prepared by the host family around 8 am. Following breakfast, you will make your way by public bus (about 15 – 20 minutes ride) to the Spanish class. There you have a 2-hour group Spanish class beginning at 10 am. Following class, you will return to your host family and enjoy a typical Peruvian lunch (e.g. Lomo Saltado). After a short break, around 1 p.m. you will make your way to your project by bus. The ride takes about 30 minutes, followed by a 15-minute walk to the orphanage. Once you arrive, the kids may just be finishing their lunch where you can help to clean up or feed the youngest. After cleaning and washing dishes, it is playtime. Volunteers can be as creative as they want to and bring any supporting materials to do either art work, teach dance, read books or do any other activity. This is the best time of the day for the kids because after they need to do homework. After spending about 4 hours at the project, just before it is getting dark, you will make your way back to the bus stop and take a ride back to the city where your local host family is awaiting you with a welcoming warm dinner at about 7:30pm. If you are still full of energy from the fun times you had with the kids you might want to meet up with some other volunteers or the coordinator to show you the city at night or enjoy a drink with view over Plaza de Armas.

What type of accommodations can we expect with the orphanage project?

When volunteering at the girls and boys orphanage in Peru you will stay at the flat or house of your host family, generally volunteers stay in a double room and share with one more volunteer of the same gender.

How far is the project from the accommodation? How do I commute daily?

The project is about 45 minutes by public bus from the home of the host family. We usually take public transportation into Cusco; however, there are also taxis available for about $4-6 USD a ride.

Could you please send me the contact details of the host family and the project?

Your local coordinator will provide you with all directions on the day of your arrival. On your first working day your coordinator will accompany you to your project and make sure you arrive well and safe. You will be provided telephone numbers and directions by your local coordinator upon arriving in Cusco.

How many children are in the orphanage and what are their ages?

There are about 40 children at the girls and boys orphanage in Cusco ranging from infants – 17-years-old, however the majority is aged between 6-14-years-old

What are the day to day activities in the orphanage project? What I actually do? Volunteers can teach English, computer skills, play with the children, work with socialization of the children, assist in household duties or simply enjoy time with the children. Volunteers are free to teach and bring information on subjects they may like and/or share information about their home country. The orphanage encourages art, crafts, music, dance and drama for the children. You are free to teach and share in any of these areas as appropriate to age.

Girls or boys also may play outside or do some sports. There will be different activities based on the age of the girls, their school hours that vary and those that do not attend school yet or only go to kindergarten.

How many hours a day do we work in the orphanage?

Volunteers work in the orphanage Monday – Friday for about 4 hours a day either mornings or afternoons, depending on your Spanish language schedule.


Is orphanage available all-round the year? If not, when does it close for how long?

Yes, volunteering in the orphanage is available year-round and appreciates having volunteers during holidays or vacation times.

Any important information you want to share about this project.

The project is situated about 45 minutes from your host family in Cusco. Volunteers will travel by public bus and walk about 15 minutes to reach the orphanage. It costs $1- $2 for daily transportation on the bus.
Learn more about Peru programs