Underprivileged Children Project
>
>
>
Underprivileged Children Project In South Africa (Cape Town)
Underprivileged Children Project In South Africa (Cape Town)
Volunteer, educate and befriend South African children!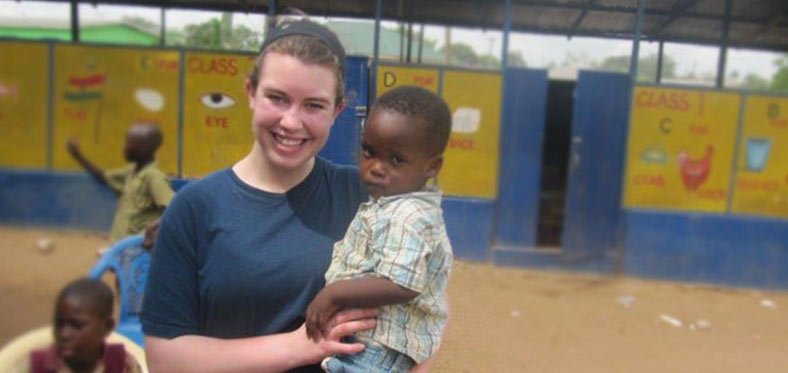 Provide love and affection to parentless children of South Africa

Organize educational and extracurricular activities for underprivileged children

Support the daily operation of a South African underprivileged children care centers

Volunteer abroad safely & affordably
*Minimum 4 weeks
Project Summary
Do you love traveling? Would you like to live in the number one tourist spot in all of Africa helping underrepresented communities gain a better life? If so, volunteering for IFRE's underprivileged children project in Cape Town might be just the thing for you!
The second largest city in South Africa needs your help to care for disadvantaged children. Though there are many people living in Cape Town luxuriously, others struggle to survive on a daily basis due to poverty, disease, and neglect. Because of these reasons, many South African children have been left as disadvantaged . South African underprivileged children care centers are trying their best to feed, clothe, and educate the children, but face many shortages of staff and money. IFRE has been collaborating with these local underprivileged children care centers to give the disadvantaged children the quality of life they so desperately deserve. Volunteer with IFRE's underprivileged children project to help these underprivileged children care centers reach the sustainability they need to care for these disadvantaged children; loving them they way they deserve to be and giving them hope for a brighter future.
Skills/Qualifications Needed
No prior experience is needed for this project. We do require a love and passion for working with children, as well as patience for caring for them and helping them through different problems that arise. We hope the volunteer will exhibit a willingness to help out whenever needed, and add value to the underprivileged children program in which they are working for.
Volunteers must also obtain a police clearance certificate and must be 21 or older to volunteer in some projects. We also ask that they commit to a minimum stay of at least two months. Volunteers must also have a passion for working in social welfare homes, as this is where they will be placed while the children are at school in the mornings.
Volunteer Responsibilities
Volunteers will work with abused underprivileged children , care for the physically and mentally challenged children and adults, and work with safe houses for women and children. The underprivileged children program is limited over the month of December, as many underprivileged children are placed with foster parents at this time.
Volunteers will have a number of duties to perform while working at the underprivileged children care center. They will feed, clothe, and play with children, assisting them with homework, preparing meals for them, and tidying up the underprivileged children care center when necessary. They will assist with planned activities too, which will contribute to the varying work times. Typical hours include 1:00 p.m. to 6:00 p.m. with an occasional stay for volunteers until 9:00 p.m.
Other Information
Volunteers will live in and around Cape Town, South Africa. They will have the option of either living with a host family or living in the volunteer house. It should be noted that the volunteer house fills up quickly, so living with a host family is usually more plausible. Living in the volunteer house, accommodations are much like those of a college dormitory. Three meals are provided Monday-Friday with volunteers responsible for their own lunch Saturday and Sunday. Volunteers are also responsible for doing their own laundry throughout their stay. While living with a host family, volunteers will usually reside just outside of Cape Town. They will be provided three meals a day but will be responsible for their own laundry as well.
Projects are located at and around Cape Town, South Africa. Cape Town is the capital city, and the most popular tourist destination, and a major destination for immigrants and expatriates to reside in. It is one of the most multicultural cities in the world. Home to a Mediterranean climate with mild and moderately wet winters and dry, warm summers, there are many sights to explore in and around the beautiful city. You will never run out of things to do in your free time, which include visiting Table Mountain National Park, City Bowl, numerous popular beaches, Chapman's Peak Drive, The Victoria and Alfred Waterfront, Two Oceans Aquarium, and more.
FAQ
How many hours a day do we work in the underprivileged children care center?

Volunteers work varying hours beginning in the afternoon anywhere from 1-2:30pm and 6-9pm.

What types of accommodations are provided for volunteers in the South Africa social welfare or underprivileged children projects?

Volunteers will reside in a home stay where they are provided 3 local meals a day. The home stay will be within walking distance or a short ride via local transportation. The local communities are generally located 30-40 minutes outside of Cape Town.

How far is the project from the accommodation? How do I commute daily?

The project will be within walking distance from the accommodation or a short commute via local transportation.

Could you please send me the contact details of the host family and the project?

We work with various projects and host families in and around Cape Town, specific project and accommodations details will be provided to volunteers one month prior to their arrival in South Africa once they have been confirmed at their placement.

How many children are in the underprivileged children care centers and what are their ages?

We work with a variety of projects, which include different types of homes, either co-ed, boys only or girls only. The ages of the children range from 0 -18 years. This of course depends on your specific project, and can vary.

What are the day to day activities in the underprivileged children project? What will I actually be doing during my program?

Children attend school in the mornings and volunteers arrive in the afternoons to assist in various aspects of the homes. Volunteer duties may include:

Feeding, clothing and playing with children
Assisting children with homework
Meal preparation
General tidying up
Assisting with planned activities

Is underprivileged children program available all-round the year? When will it close for how long?

The program varies depending on the location, resources available and level of trained staff on hand.
Placements over December periods are limited as underprivileged children are placed with foster parents
Placements are available in the local communities ONLY while residing with a host family
*This program closes the first week of December and resumes mid-January

Any important information you want to share about this project.

Categories of Social Welfare Placements:

Homes for Children/Child and Youth Care Centre
Caring for Physically/Mentally Challenged Children & Adults

Requirements:

Police Clearance Certificate
Minimum of 4-8 weeks stay
At least 21 years of age