Volunteer in Uganda
Share your compassion, time and skills with less fortunate people, and help them live happier and healthier lives, without paying high fees
Have an empowering work experience abroad

Give your time to a cause that you are passionate about

Explore a wide range of volunteering projects from all over the world

Join a life changing hands-on international volunteering project for a week

Take action and make your short-term volunteering dreams a reality… today!

Join one of the most affordable programs starting at $150 and trusted by over 22,000 since 2006
Take a minute to complete the form and we will be in touch.
Volunteer in Uganda
Embark on an affordable and exciting volunteer experience in Uganda!
Divulge in your passion for travel and volunteering

Join program trusted by thousands of volunteers since 2006

Feel safe and supported throughout your entire journey

Choose from several volunteer projects in Uganda to fit your interests
Are you seeking a meaningful, safe, affordable, and exciting adventure abroad? Africa – the very name exudes "adventure!" And at the geographical heart of the African continent lies the extraordinary land of Uganda. Your opportunity to experience adventure while volunteering to serve the people of Uganda is here today!
Uganda lies astride the Equator, where the East African savannah meets the West African jungle, making this an area of unimaginable biodiversity. There is no other country in the world like it. Over 100,000 species of animals, including 1,200 species of butterflies, call Uganda their home. Explore the world's second largest lake, Lake Victoria, and see the headwaters of the mighty Nile River.
IFRE volunteer programs in Uganda serve orphanages, HIV/AIDS awareness relief, healthcare, and English education projects. A country full of needs in contrast to its wild panoramas, Uganda offers an indelible experience you will never forget. For all its beauty, the needs in Uganda are great. By volunteering abroad in Uganda will make a difference. Get more information below.
Volunteer In Uganda Work Projects
IFRE's volunteer programs support local orphanages, HIV/AIDS projects, local schools, regional medical/healthcare projects and NGOs working to improve and address various social issues. Our Uganda volunteer projects are located in Jinja, Kampala , and Entebbe . Volunteers can work in any of these volunteer projects in Uganda while sharing their love and skills with the local children and communities.
Volunteer Uganda Accommodation-Room/Food/Supervision
IFRE manages living accommodations, provides meals and supervision for volunteers for the entirety of their stay in Uganda. We offer a Home Base in Uganda. IFRE's Uganda home base is located in a Kampala. We try to create a "home away from home" for volunteers staying at our home base. It is a perfect situation for volunteers to live safely and comfortably while making many new friends and sharing experience every day. Most of volunteers project in Uganda are located within 1-20 KM of our home base so you may walk or ride a local bus to your project. In the evening when you return to home base, you can relax, eat dinner, explore local areas or simply share experience with volunteer comrades.
Occasionally, depending on volunteer traffic, available projects or distance to a volunteer's assigned project, we may also place our volunteers with carefully pre-screened host families. Our host families are socially respected and are experienced with hosting international volunteers. They have strong interest in our volunteers' safety and well-being and demonstrate this with caution and care. In most host family situations, volunteers will share a room with another volunteer of the same gender. Another viable option is an at-orphanage stay. Volunteers participating in the orphanage project may reside within the confines of the orphanage's compound in a room set aside for volunteers. Once you have applied for program placement, you will find the specific details of your accommodations in your personal placement documents for your project. Our field staff visits volunteers regularly and always happy to help our volunteers in any way needed. We offer 3 meals a day of local cuisine. Typically, volunteers eat breakfast and dinner at the home base (or host family) and have lunch at their project. We offer fresh, nutritious and safe local foods to our volunteers to eat. We also work extremely hard to maintain our facilities in a positive condition.
Language and Cultural Immersion
In Uganda, IFRE offers one week of Language and Cultural orientation in Kampala . This week long intensive language and cultural immersion program includes: language training, lessons on history, culture, ways of life, visits to local villages/towns/markets, guided Kampala exploration and local tourist attractions. This IFRE program aims to submerge you in Ugandan culture, history and ways of life to vastly improve your time as a volunteer in Uganda. When you understand the life and culture around you, your experience is richer and more rewarding. If you choose to participate in this one week Language and Cultural immersion course, your volunteer program will begin the Monday following this one-week of Language and Cultural Immersion taught in and around Kampala. This experience should not be missed! So many international travelers wish they could have an opportunity such as this to receive a briefing on customs, language and history. However, you can choose to either enroll in the orientation or go directly to your assigned volunteer project.
Uganda Volunteer Program Free Time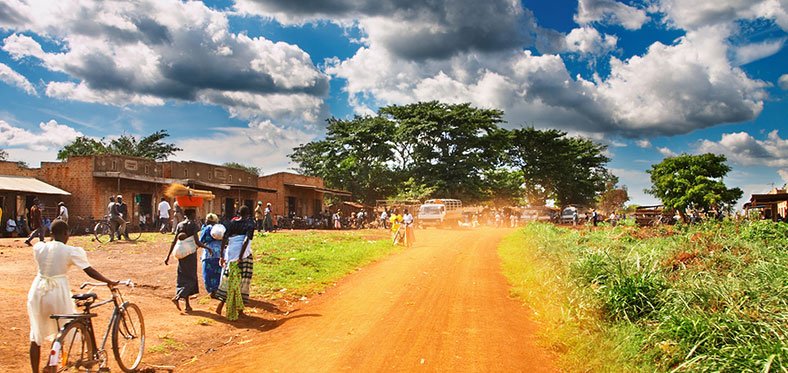 Volunteers have free time for the duration of their volunteer project, weekends and the Language and Culture program. While IFRE does not arrange activities during this time off, our local staff, members and coordinators can provide priceless assistance in making appropriate arrangements for travel in Uganda. It's the time for self-discovery and learning. It's time to explore this foreign culture and exotic land. It's definitely time to visit gorillas or go on safari while in Uganda! Our IFRE local coordinators/staff are available to give you free advice, travel tips and help to book your travel. Uganda has some of the most amazing examples of wildlife, as well as numerous safaris, fascinating landscapes, colorful customs, gorgeous beaches, historic castles, etc. Hikes through the local villages and countrysides can also be the perfect backdrops for an authentic, cultural experience. Our local staff members can provide invaluable assistance in booking travel and/or tours around Uganda. Please discuss your options with our local project staff to find the best way for you to spend your free time in Uganda.
Major FAQ Uganda
About Uganda's volunteer program (In General)
How long has IFRE been working in Uganda ? Whom do you work with? Where are you located? What are IFRE's programs?
In Uganda , we have been running our volunteer programs for the last 5 years. We are presently focusing on 4 major volunteer service projects (working in orphanages, teaching English, HIV/AIDS-education, and healthcare). IFRE works with many local NGOs, orphanages, and community projects in hopes of offering meaningful placements for our volunteers in Uganda
IFRE has a well-established office in Jinja - giving volunteers equal access to numerous parts of the city. IFRE runs the first week's orientation in the Jinja office. Volunteer projects is located in Kampala .
Applying for the Volunteer Program in Uganda
(How can I apply? What happens when I apply? Do you guarantee placement? How long does it take to receive confirmation?)
Please read IFRE's 4-step application process
There are two options for applying to volunteer in our Uganda programs. You can apply online ( http://www.ifrevolunteers.org/apply-now.php ) or you can simply download an application form, fill it out and mail it into IFRE's offices. Participants are required to submit their application with a $299 application fee plus the program fee for the number of weeks you choose. However to simply start the placement process, all that is needed upfront is a $99 deposit which will be deducted from the final invoice.
Once IFRE receives your application, we immediately forward it to country coordinator for processing. The in-country coordinator reviews the application carefully to determine the most optimal project for you while you volunteer in Uganda. Decisions pertaining to room and board are made at this time - depending on the location of the project. The vast majority of participants stay in fully immersed in-home stays.
IFRE receives the details of the participants' placements from the in-country coordinator.
The information is then passed on to the prospective participants along with a final invoice. Final payment is due six weeks prior to departure and, in expedited cases, as soon as possible. The placement details contain local contact information to be used when applying for a visa and/or to get in touch with the local staff and host family.
Preparation for your volunteer vacation in Uganda should include reading about travel to Uganda , immunization, acquiring a travel visa and booking airfare for your volunteer journey to Uganda. If you face any problems, IFRE's Program Manager is always available for any assistance.
IMPORTANT: Once participants purchase airline tickets, we request flight information be forwarded to IFRE's U.S. office by fax or by email. Participants' flight information will then be forwarded to the in-country coordinator in Uganda , who will then arrange an airport pick-up.
Airport and Arrival Information
Who will meet me in the airport? What should I do if I get delayed or miss my flight? When should I arrive?
The Entebbe International Airport in Kampala is your destination and arrival point, so please book your flight to arrive at Entebbe International Airport . Most of IFRE's projects are located in Jinja - a small town approximately 70 km outside of Entebbe . One of IFRE's local representatives will await your arrival at the airport. One of IFRE's representatives will await your arrival at the airport. Participants should ensure pick-up by sending their flight information to IFRE's offices - a follow-up call is suggested as your departure date draws closer.
In the event that a volunteer gets lost, our general suggestion is that they go to the specific contact hotel (provided within the pre-departure package) using a taxi service. Once participants make contact with IFRE's representative or in-country coordinator, they will then be transferred to IFRE's respective offices/homebase.
Volunteers arriving in Uganda are advised to arrive one day prior to the start of the program. The program fee will cover expenses beginning of the first day of the program (Usually first or third Monday) to the last day of the program. If you arrive before the first day of the program and/or stay beyond the last day of the program, expenses will be the responsibility of the volunteer (usually $30 per day for room/food in hostel).
Room and Food
Where do I stay during the one-week language program? Where do I stay during the volunteering period? What do I eat? What about shower and restrooms? Do you accommodate special diets?
Volunteers who enroll in our Language and Culture Program volunteers will stay with a local host family. During this week long program, three (3) local meals a day are provided. At the close of the Language and Culture Program, IFRE's local coordinators transport participants to their respective projects where they will be introduced to their local project staff and respective host family (if applicable).
The vast majority of our Uganda-based volunteers stay at our Uganda homebase for the duration of their projects. However, many volunteers participating in our orphanage project stay in the orphanage (where a separate room is set aside for international volunteers). Orphanage project participants are provided private room as well as three meals a day. The bathroom and kitchen facilities are normally shared with the host family and/or other volunteers. The Ugandan diet is primarily vegetarian, consisting of bread, vegetables, lentil soup, curry, and pickles. Except for vegetarians, we do not accommodate any special diets.
VISA Information
IFRE requires that you obtain a tourist visa prior to departure. Please phone our office or contact the local Uganda embassy to learn more about the proper steps in receiving a visa, visa fees, and visa extensions. You are solely responsibility for getting your visa. Obtaining a visa prior to departure saves time, any associated paperwork hassle and the long immigration lines at the airport – plus at-airport approval is not always guaranteed. Your visa supplements your passport and is your entry permit for Uganda – without which you may be denied access – a risk IFRE suggests avoiding at any and all costs.
Volunteers work with a tourist visa. Please use the name and address of our in-country coordinator and office (provided your personal placement sheet and in the Uganda pre-departure booklet) as a contact address in Uganda (for visa application purposes.)
Health and Safety
Being informed is your first defense against disease and safety risks. We recommend visiting some of the following websites for health and safety information:
WHO website for international travelers ( http://www.who.int/csr/ihr/en/ )
Centers for Disease Control & Prevention
1600 Clifton Road, NE
Atlanta , GA 31333
(888) 232-3228
(888) 232-3299 - fax information service
Canadian Department of Foreign Affairs and International Trade and Travel Report
U.S. State Department & Consular Information Sheets
Room 4811
2201 C Street NW
Washington , DC 20520
(202) 647-5225
Immunizations/Vaccination
IFRE closely follows the Center for Disease Control's traveler's health recommendations ( www.cdc.gov ). Discuss your travel plans and personal health with your health-care provider to determine which vaccines are necessary.
The following vaccines may be recommended for your travel to East Africa - including Uganda
Hepatitis A or immune globulin (IG). Transmission of Hepatitis A virus can occur through direct person-to-person contact; through exposure to contaminated water, ice, or shellfish harvested in contaminated water; or from fruits, vegetables, or other foods that are eaten uncooked and that were contaminated during harvesting or subsequent handling.
Hepatitis B especially if you might be exposed to blood or bodily fluids (for example, health-care workers), have sexual contact with the local population, or be exposed through medical treatment. The Hepatitis B vaccine is now recommended for all infants and for children ages 11-12 years of age who did not receive the series of vaccines as infants.
Malaria: your risk of malaria may be high in all countries in East Africa , including cities. See your health care provider for a prescription anti-malarial drug. For details concerning risk and preventive medications, see Malaria Information for Travelers to East Africa .
Meningococcal (meningitis) if you plan to visit countries in this region that experience epidemics of meningococcal disease during December through June, (see see Map 4-9 on the Meningoccocal Disease page ).
Rabies , pre-exposure vaccination, if you might have extensive unprotected outdoor exposure in rural areas, such as might occur during camping, hiking, or bicycling, or engaging in certain occupational activities.
Typhoid vaccine. Typhoid fever can be contracted through contaminated drinking water or food, or by eating food or drinking beverages that have been handled by a person who is infected. Large outbreaks are most often related to fecal contamination of water supplies or foods sold by street vendors
As needed, booster doses for tetanus-diphtheria , measles , and a one-time dose of polio vaccine for adults.
Required Vaccinations
A certificate of yellow fever vaccination may be required for entry into certain countries in East Africa . For detailed information, see Yellow Fever Vaccine Requirements and Information on Malaria Risk and Prophylaxis, by Country . Also, find the nearest authorized U.S. yellow fever vaccine center.
Money
You may need $5-15 per day for personal expenses such as water or soft drinks, taxi fares and shopping. The best way to make purchases is using a debit card or cash from an ATM machines, which are readily available (in airports and major hotels) and you can withdraw local currency. Another alternative is traveler's checks which are secure and can be cashed at local banks, during business hours.
In Uganda , people of US or European descent are considered wealthy regardless of personal financial circumstances. This will make you a target for pick-pockets and scam artists ("fly catchers"). Participants are advised to be cautious with their money when traveling through Uganda . Please remain alert and remember these suggestions:
Avoid external money pouches, dangling backpacks and camera bags.
Limit the amount of jewelry worn.
Don't flash money or your wallet.
Travel in pairs or groups to the ATM.
Remain aware of the exchange rate and actual cost of items.
Take requests for hand outs or donations lightly.
Store money in a secure, well-hidden place or safe at your accommodations.
Carry money in different pockets and places on your person.
Field Support and supervision
How will IFRE continue to help me when I am in the field? How can I maintain communication? Do you visit me?
Once your volunteer program begins, our local staff members stay in constant touch with you. Volunteers staying at the Uganda homebase will see our coordinator and staff daily. In Uganda , our projects are approximately 10-25 km from our offices (and usually located in rural settings outside of the cities). Our coordinators stay in touch with volunteers via personal visits, telephone calls or emails. The director of each project will serve as participants' immediate supervisor. IFRE's Uganda coordinator maintains a mobile phone so participants are able to reach him with questions and concerns.
We recommend that you ask questions and make comments regarding your experience. Many minor issues can be avoided with a just little extra communication before they develop into major issues. Your project will have local staff members in addition to our in-country coordination staff. If your project is located a great distance from our offices, then our local staff will communicate via email and/or phone. We are available for you at the local office via email and phone before and during your trip. It's our job to make sure that you are safe, healthy and happy.
Communication
How do I communicate with my family? IFRE staff members? Is there internet?
Volunteers are requested to bring their unlocked mobile phones. Upon arrival in Uganda , participants can purchase and change SIM cards as there are 2-3 electronic shops in the Entebbe International Airport . The SIM card is placed into almost any internationally capable cell phone and can provide service in Uganda . Participants are encouraged to confirm that they are bringing the appropriate telephone. This is the perfect way to stay in touch with your family and IFRE's office. Internet cafés are widely available in most areas of Jinja and Entebbe.
Climate
Uganda 's various topographical regions experience distinct climates.
Generally, the hottest temperatures occur between February and March; with the coolest temperatures occurring between the months of July and August.
Higher elevation areas within the highlands receive much larger amounts of rainfall. The Lake Victoria basin in western Uganda is generally the wettest region in the country, particularly the highland regions, where average annual rainfall ranges from 1,740 mm (70 in) to 1,940 mm (80 in). Average temperatures in this region range from 14° to 34°C (57° to 93°F) in January and 14° to 30°C (57° to 86°F) in July.
The average annual temperatures in the main areas are:
Nairobi : Max 25ºC, Min 13ºC
Entebbe (coastal): Max 30ºC, Min 22ºC
North Plainlands : Max 34ºC, Min 23ºC
Rainfall occurs seasonally throughout most of Uganda . The coast, eastern plateaus, and lake basin areas experience two rainy seasons:
The "long rains" extend occur from March to June
The "short rains" last from approximately October to December.
The highlands of western Uganda have a single rainy season, lasting from March to September.
All parts of the country are subject to periodic droughts, or delays in the start of the rainy seasons. Uganda 's climate has had a profound effect on settlement patterns, as for centuries population has been concentrated in the wettest areas of the country.
To check the current weather condition of Uganda , please click here .
Materials to Bring
What should I bring with me?
Usually, items of daily use are available in Uganda at a cheaper price than in your country of origin. However, we suggest volunteers pack the following items:
Camera
Mobile phone ("unlocked" participants can use mobile phones after changing SIM cards)
Sleeping bag
Mosquito repellent
Insect repellent
Sun-block/sun-screen
Work gloves (if participants are joining conservation or construction projects)
Map of Uganda
Toiletries
First-aid kit
Flashlight
Electricity adapter/converter
Sunglasses
Footwear (for work and travel)
Towel
Gift
What gift should I bring for my project?
It is a common courtesy to bring a small gift for the staff who will be your hosts. You are not required to do so, but if you choose to bring a gift it can simple. We suggest a box of chocolates, a t-shirt with a hometown/country logo, pictures of your family and local post cards.
If you want to bring gifts for your project and if you are working for an orphanage or a school, please bring pencils, pens and paper, art supplies like markers and construction paper pads, as well as games for the children to enjoy. Remember that every child will need these items so you may wish to bring enough for a number of children.
A Comprehensive Guide to Volunteering in Uganda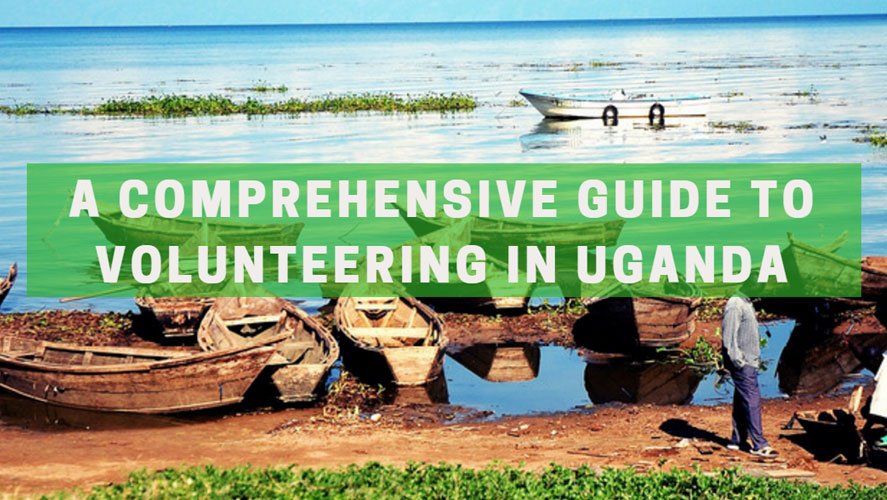 Welcome to your Uganda guidebook. This ebook is packed with information that will help you have a fun and memorable volunteer experience in Uganda. From guidance on making your initial decision of where and when to go, to which volunteer project will be the best fit for you and the people you choose to serve, this book will walk you through all of the important steps. While every travel and volunteer abroad adventure offers unexpected bumps along the way as part of the learning process, you can embark on your journey as prepared as possible, and confident in your decision.
CHAPTER 1: GETTING STARTED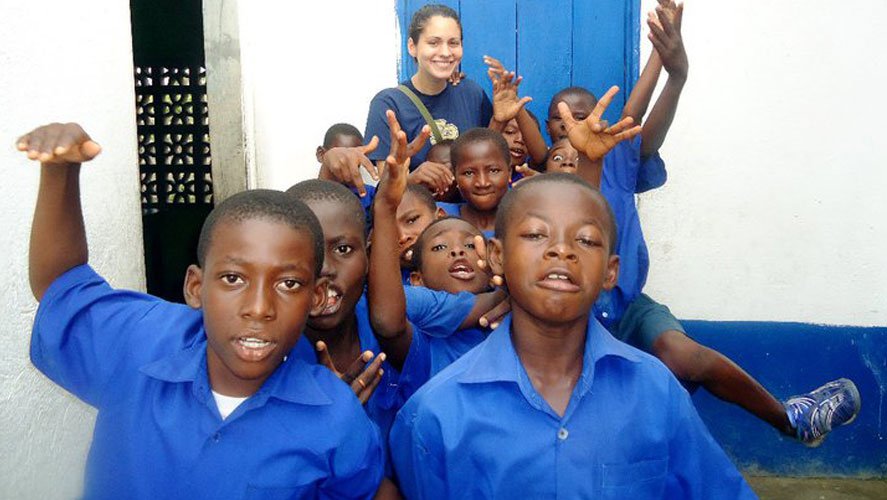 Welcome to Uganda
Famously named "the pearl of Africa" by Winston Churchill, Uganda has an incredible range of sights and activities to offer, especially considering it is such a small country. From the Rwenzoris, the tallest mountains in Africa, to an unbelievable diverse magnitude of flora, fauna and wildlife, you will have access to many wonderful sights and experiences.
Tourism is slowly growing in Uganda, and it is considered as safe as any other African destination for both tourism and volunteerism.
A Uganda volunteer experience can take many shapes, depending on what you are interested in and are good at. You might choose to help build and maintain sustainable development projects, work on programs focused on job creation, help with health promotion schemes or do something else entirely.
Whatever you choose, you will be committing to help raise a population out of poverty by helping them grow in both skills and confidence. And along the way, you will experience a fascinating and beautiful culture, rich in tradition, kindness, and welcoming people.
Why You Should Volunteer in Uganda:
With its breathtaking mountain ranges, rivers, wildlife and cultural traditions, Uganda will amaze you. It's no surprise that Uganda was voted 'the best travel destination' by Lonely Planet Travel Guide in 2012, and visitors often report that there is simply something magical about the energy of this country.
Over half of Uganda's population is under the age of 18, and due to a long history of political unrest many children are living on the streets. If you give your heart and energy fully to whichever Uganda volunteer project you might choose, you will feel rewarded by having made a true difference in the lives of others and grateful for the relationships built and sights seen.
In your free time, you can explore coffee plantations and plantain fields, hike the tallest mountains on the continent, and see some of the rarest species of animals in existence on the planet. A volunteer placement in Uganda will expose you to sights, smells, tastes and an overall feeling that is new, exciting, and life changing.
Here are a few top reasons to volunteer in Uganda:
Connecting with the local people: Uganda is home to loving, welcoming and curious people. Being slightly less developed in terms of tourism, travelers to Uganda report being met with smiles and a true desire to share their culture and customs, along with a real interest in yours. Don't be alarmed or offended if you are called muzungu, which means 'white man.'
Wild Life: Uganda boasts many national parks, and nature reserves are home to hippos, elephants, water buffalo, lions, crocodiles, antelopes, and an amazing array of exotic birds.
Compared to some of its neighboring African countries, Uganda has a very untouched, remote, "off-the-beaten-track" feel to it, which gives you an amazing chance to get up close and personal with wildlife.
Outdoor Activities: Whether you prefer trekking in the Rwenzori mountains, kayaking in Bunyonyi, or embarking on a walking safari around Lake Mburo, Uganda offers you excellent opportunities to enjoy the great outdoors.
You can observe and track gorillas, go whitewater rafting on the Nile River, or even rent an all terrain bike for a more extreme sports adventure. Whatever your preference, you'll find it in Uganda.
Observe gorillas: This incredible and endangered primate calls Uganda home, and a common tourist activity - that also helps in the gorilla conservation efforts - is going on a guerilla safari. This once in a lifetime experience helps to save these precious animals, and also the rainforest where they live.
Make a difference: Despite its natural beauty and kind-natured people, Uganda is undoubtedly a country in need of committed and passionate volunteers.
Whether you choose to work on health promotion projects such as HIV/AIDS prevention, teach in a school, or support wildlife conservation, you will be making a genuine difference to the lives of others.
Rest and relax on the Ssese Islands: If you choose to embark on a Uganda volunteer placement, a lot of your time and energy will be going into this work. But for those weekends when you need a rest, or if you choose to travel before or after your service work, you can visit the Ssese Islands for a slow and deeply relaxing getaway.
This archipelago of 84 islands situated along the northwestern shore of Lake Victoria offers picturesque white sand beaches, and is an ideal location to take a break.
Experience unique personal growth: Whether you have visited Africa before or not, Uganda will expose you to new and life changing experiences. From the openness of the people to the children and animals that will touch your heart, you will leave Uganda at least a little bit different than when you arrived.
What are some popular volunteer projects available in Uganda?
Uganda can provide you with an unforgettable and rewarding volunteer experience. Whether you are looking to work with children, do some manual labor, teach, or share your healthcare skills, the people of Uganda are in need of passionate and committed volunteers.
Here, you can learn about the many Uganda volunteer placements that are available to you.
Working in a rural community:
If escaping the city sounds good you'll find there are lots of opportunities to volunteer in rural Uganda for you to choose from. Various organizations recruit volunteers who help support women's groups, orphaned and needy children through community outreach and education programs.
As a volunteer, you might organize team sports with kids, help dig wells and milk cows, teach English and other topics or support the organization of a women's initiative to weave baskets.
Orphanages:
Orphanages in Uganda typically offer a home to children aged from newborn through to teenagers who come from impoverished homes and often arrive malnourished.
Volunteers working in orphanages could be teaching classes, assisting teachers and staff with daily activities, or even building a new structure/helping with building maintenance, if that is within your skill set.
Healthcare:
Various healthcare organizations and initiatives working in Uganda need volunteer assistance. Many inhabitants of rural communities lack access to healthcare, and suffer from preventable diseases.
As a volunteer you could be working on community health education; with pregnant women to decrease infant mortality rates, or on HIV/AIDS prevention projects.
Construction:
If you're looking for an opportunity to dig in and get your hands dirty you'll won't be disappointed. Different types of volunteer projects in Uganda are in need of construction help, whether it be building from scratch or helping with the upkeep of existing buildings.
You will work with local construction workers and (potentially) other foreigners, helping a local project to expand, renovate, and revitalize their space.
Sports:
If sports are your passion there are wonderful opportunities in Uganda. You do need to be aware that in Ugandan culture it's not common place for kids to play organized sports, and this can lead to instances of isolation and lack of team building skills.
As a volunteer, you can help boost kids self esteem and physical fitness by teaching them how to play volleyball, soccer, or netball in a structured way. This is a rewarding and fun volunteer opportunity in Uganda.
Where are some popular places to volunteer in Uganda?
Kampala:
The capital and the largest city by far in Uganda, Kampala was considered quite dangerous during the political unrest in the country, but it has now been transformed into a culturally interesting metropolitan with quite a bit to offer tourists and visitors.
Volunteers can help on community health, construction, and teaching projects.
Bulenga:
Bulenga is located in the Wakiso district, about 12 km from Kampala city. While not a budding metropolis by any means, Bulenga is home to several orphanages, many of which house children who have lost their parents to AIDS.
As a volunteer your options here are childcare and orphanage work.
Mukono:
Mukono is one of Uganda's fastest growing urban areas, with a population of about 58,000. This town also offers a fun central market, which is a great cultural experience to check out.
Get involved with various projects, including health and English education and community development.
Mutungo:
This city is located 15 km. from the capitol city of Kampala. Both Swahili and English are spoken here, and you will enjoy a lovely, tropical climate.
Volunteers can help with teaching, construction, medical, childcare and women's education.
What is the best season to volunteer in Uganda?
Uganda is close to the equator, which makes it a tropical, warm travel destination year round. Temperatures do not widely vary, and typically range between 22-28 degrees Celsius, (75-82 Fahrenheit).
Like most countries located at this latitude and longitude, the shorter rainy season of Uganda falls around October and November, while the longer rainy patch is between March and May.
However, even during the wet season the rains come and go, and this can actually be a great time to visit as tourist numbers drop but there's plenty of wildlife to see.
The weather tends to be dryer and less humid from June to September.
CHAPTER 2: Choosing Your Uganda Volunteer Program
Deciding on which Uganda volunteer placement is the best fit for you might seem overwhelming given the amount of exciting options available, but with the information provided below – which discusses the most dependable and well established volunteer organizations - you can easily compare what each offers and which best fits your passions, skill set, and ideas on the sort of project you're looking for.
How you can select the best organization:
Choosing and committing to a volunteer placement abroad, particularly if you are new to travel, can be daunting, but after a little research you'll be able to decide which organization is right for you, and be confident you can take full advantage of your volunteer experience in Uganda.
As there are a lot of great organizations out there doing important work you may wish to use the following points as a guide when evaluating and comparing them.
Check their website, blog and social media sites: Smaller organizations might not have as prevalent a social media presence as a bigger organization, but each should have a working website that includes information about the work they do in Uganda, and what volunteers can expect. Check the social media platforms they use- are they updated regularly? Do they interact with followers professionally and respond to questions and comments quickly?
Is the cost reasonable? A program should be comparable in price to other organizations offering volunteer placements in Uganda, and there should be a clear explanation of where the money you pay goes. If not it is acceptable to ask for a breakdown of fee allocation.
Read reviews from past volunteers: You should always read reviews from past volunteers, as these could be your most valuable and trusted source of information. What kind of experience did they have? Were their expectations met, and was their volunteer placement well organized?
You may find volunteer reviews on an organization's website, but it is also worth searching for reviews posted on volunteer and travel websites too. If you'd like to hear more about a particular placement you could always ask your organization for the contact details of some previous volunteers.
Communication: Once you initiate contact with the organization, they should be (relatively) quick and consistent in their communication with you. It should never feel like pulling teeth to get detailed information about what you will be doing as a volunteer, or answers to any questions you might have.
An organization should instill confidence that they have a well run volunteer program, and be happy to guide you in your decision making.
Research how many volunteers they have worked with: Organizations who have a track record of sending many volunteers abroad, along with easy to find and positive volunteer reviews are more likely to offer you a well organized and meaningful volunteer placement in Uganda. This information is usually included on their website, but if not don't be afraid to ask.
CHAPTER 3: Getting ready to volunteer in Uganda
Now that you have now been accepted on a volunteer placement in Uganda it's time to check you have all the paperwork and documents needed, schedule any necessary shots, find a flight, pack and do a whole host of other things that are essential.
Here's a checklist to help you out:
Visa: A tourist visa is required for most foreigners to enter Uganda, but this is available at point of entry. Travelers should be aware that, technically, volunteer work is not permitted under the terms of a tourist visa. Ask your volunteer organization for details of workable options they can recommend. A single entry Ugandan visa is $50 USD. More details can be found here: http://gov.ug/content/requirements-entry-uganda
Passport: All volunteers and tourists are required to have a valid passport that does not expire within the next 12 months.
Vaccinations: When travelling to Uganda it is recommended you have vaccinations against yellow fever, hepatitis A, malaria and typhoid. (Visitors are sometimes asked to show proof of yellow fever vaccination upon entry into the country.) For more details check out the CDC website (center for disease control), which you can visit here:
Flight: You may get a better deal, pricewise, if you can be flexible about your travel dates. It's also worth checking some price comparison sites such as Expedia.com or Travelocity.com. If there are no bargains sign up for alerts so you'll be the first to hear about price drops on the route you are interested in.
Fundraising: You can really get creative here! In many cases, family and friends will be excited for you, and keen to help support your volunteer work in Uganda, It's up to you to create a way for them to do so. This might involve starting a personal fundraising page, (via a site like gofundme.com, for example), and/or organizing a fundraiser in your city. Maybe you could ask a local bar or restaurant owner to donate some space on a quiet evening to you, or simply organize a more casual event in your home. Every little bit counts.
Suggested Reading: As a volunteer going abroad to help others it is important to have a basic understanding of your destination country's history. A travel guide is also a useful source of general information. Here are some great options to read more about Uganda:
Uganda, 6th (Bradt Travel Guide Uganda)
The Shadow of the Sun by Ryszard Kapusciniski
Snakepit: A Novel by Moses Isegawa
Uganda-The Pearl of Africa by Paul Joynson-Hicks
Packing Advice: Deciding what to pack for your volunteer placement in Uganda will largely depend on the time of year you will be there. Ask your organization for more advice on this. If you'll be traveling before and/or after your volunteer work a backpack might suit you better than a suitcase.
Here are some ideas on what to pack for a volunteer trip to Uganda:
Clothing appropriate for the season you are visiting.
A mosquito net, but check with your organization in case this is something they provide.
Mosquito repellent, (Deet is most effective, natural repellents don't always cut it).
Sunscreen and hat, lightweight clothes to protect yourself from the sun.
Sturdy gloves if you'll be working in manual labor/construction.
If you are in a very rural area, you'll likely need to bring the basics such as shampoo, soap, laundry soap, etc.
Books and a journal.
Earplugs and an eye-mask if you are a light sleeper, you are guaranteed to hear noises you're not used to at night.
For women, comfortable below-the-knee dresses and/or skirts are advised.
One below-the-knee dress or skirt for a special occasion, and for men one dressy outfit.
One piece swim suit (for women).
Hiking boots or good tennis shoes.
Any prescription medications and/or supplements you will need for your time there.
For women, tampons or sanitary pads for the duration of your stay.
Razors for shaving (if desired).
Gifts for Projects and/or Families: If you are staying with a host family you might want to bring a gift. Check with your Uganda volunteer placement to find out what is most appropriate, as some organizations have strict policies on gift-giving. Monetary gifts are almost always not appropriate. Some great options could be school supplies or toys for kids, (ask about the ages of the children in the family), a nice household or decorative item for the mother, or a typical item or food from your home country.
CHAPTER 4: Information you must know about the project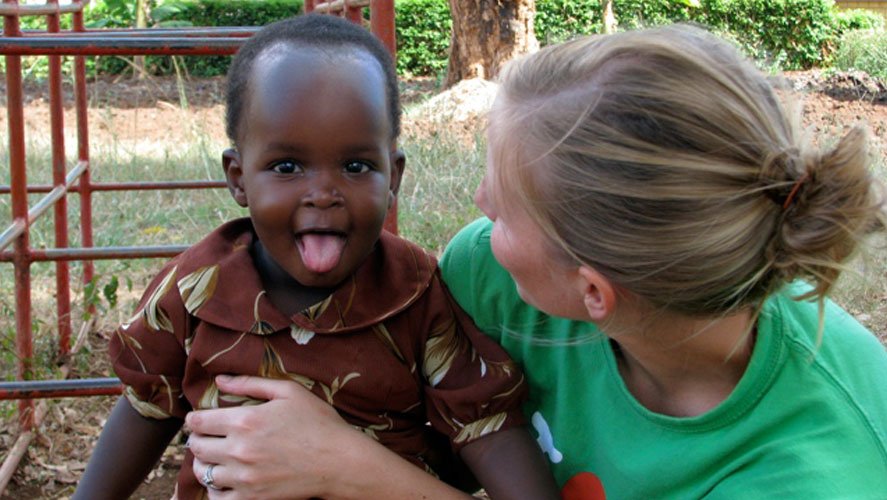 Now that you have chosen your volunteer project in Uganda and are nearly ready to go, make sure you are fully prepared in order to get the most out of your experience abroad.
Great learning experiences often come from the unexpected, but there are some things that are vital to know before you leave so you can get the most out of your experience.
Project Details: First and foremost get the name and address of the project, contact information for local staff from your volunteer organization and project workers, Make contact with them before you leave and check someone is going to be there to collect you on arrival..
Know what to expect when volunteering in Uganda: Ask staff at your volunteer organization about things like your daily work schedule, accommodation, the area you will be living in and anything else that you'd like to know.
If you have any contact with previous volunteers on your placement they will also be a good source of first-hand information.
Inquire about your host family: Staying with a host family will be a fantastic experience, and learning as much as possible about them before you arrive will make settling in a breeze. Find out how many people live in the house, the language they speak, if they have hosted volunteers before, and, if you have any specific dietary needs whether they are okay about that.
This is also a good time to double check that you your door will have a lock, or that there is somewhere secure to keep your valuables.
Give your family and/or friends some local contact information: It's a good idea to give your organization's local contact information, (telephone numbers of project staff/volunteer organization staff member), to certain family members and friends at home before leaving. This way if there is an emergency someone at home can get in touch with you.
Make a final call before leaving: No matter how many times you might have been in touch with your volunteer organization in Uganda you should make one final call to be absolutely sure that all details are confirmed. If someone is picking you up at the airport, (which is typical), be sure they have your correct flight information, and ask for their name/how to recognize them. This will make your arrival much smoother and less stressful!
CHAPTER 5: Arriving and Volunteering in Uganda
Your volunteer work in Uganda is likely to change your world perspective, but bear in mind that any working and living in a developing country may well lead to experiences you will find challenging. Along with the amazing scenery and warm and open people, you will come across poverty, oppression, and a country and culture recovering from a difficult past. Going to Uganda prepared to deal with these challenges can help you get the most out of your experience and volunteer work.
How to make your volunteer Tanzania experience rewarding:
Stay up to date with travel warnings: Sometimes a particular region may be affected by political or social unrest, and being aware of official perspectives on the current situation will help guide your travel plans.
Get your vaccinations: This is important to make sure you stay healthy and to make sure you can actually get into the country. Check the CDC website for exact details of the vaccinations you need.
Pack wisely: Pack according to climate, the type of work you will be doing with your organization, cultural norms/traditions, and following advice from your host organization.
Remember, Uganda is a somewhat conservative culture in terms of dress, (particularly for women), so it's best to leave body-revealing clothing At home.
Embrace the culture: Those moments when you feel challenged or bewildered by what is going on can actually be the times you get the most out of your volunteer experience in Uganda. Ask tons of questions, observe without judgment, and explore the history of cultural traditions..
Be open to invitations to join in on gatherings, events, parties and religious functions, and push yourself out of your comfort zone as much as possible.
Be sure your main goal is the volunteer work: Although your volunteer abroad experience is a great opportunity to travel and experience personal growth your primary reason for being in Uganda is to volunteer, so go with the intention of giving it your 100%.
Saving personal travel and sightseeing for before/after your volunteer project, or for during your designated free days will help you focus on your placement.  
Do your research: In order to make your Ugandan volunteer placement as rewarding as possible, do your absolute best to learn some basics of the local language, research  cultural and religious customs, and bring small gifts for your host family if appropriate.
Safety while volunteering in Uganda:
Despite the fact that Ugandans are generally friendly and kind people, as with any country there is always some risk of crime, and all travelers should take steps to protect yourself and be street smart.
Your volunteer organization should be able to advise you on location specific safety tips to keep in mind, as these will vary depending if you are in a city, suburb or a more rural area.
Here are some general tips of how to stay safe and protect your belongings during your Uganda volunteer work placement:
Never leave important documents, money or other valuables in a bag or backpack that is going to be out of your sight, on a bus, train and so on.
Your volunteer organization should have a safe place to store your passport, important documents, and travelers checks/money. Ask about this upon arrival, and be sure to keep all of these items safe.
If staying with a host family make sure there is a lock on your bedroom door, or a locked closet/trunk to place valuables such as electronics, phone, etc in.
Purchase trip insurance. Most volunteer organizations will not reimburse travel if your trip has to be cancelled for political (or any other) reasons, so getting a good travel insurance policy is well worth it.
Purchase travel insurance, as well. Make sure the plan includes emergency evacuation.
Carry a photocopy of your passport and visa with you at all times instead of the original documents.
Register with the Ugandan embassy in your home country.
Dress appropriately according to cultural and religious norms.
Here is the US Department of State travel warning website:
Do's and don'ts in Uganda:
DO:
Travel in a group rather than going solo
Keep your valuables and documents safe and secure
Work with your volunteer organization as a team, stay open
Pay close attention to personal hygiene
Keep toilet paper with you
Ask local people before taking their picture
Be conservative in dress and behavior
Use common sense/street smarts
Stay hydrated
Call for help if you need it: carry the contact numbers for the local police, your volunteer placement contact/coordinator, and your embassy
Respect the local culture and traditions
Spend time with your host family and local people
DON'T:
Drink excessively or smoke tobacco products
Use credit cards in Kampala (debit cards are ok)
Wear expensive jewelry
Drink tap water
Walk alone at night
Get frustrated when things don't happen on time/as planned
Walk alone in a very remote or rural area
Carry around lots of money or other valuables
Wear overly revealing clothing (pay attention to local norms)
Spend 100% of your time with other foreigners, meet local people
Expect to find many of the comforts from home
Miss opportunities for cultural experiences
Keep your expectations in check: This can be easier said than done, but the more successful you are at going into your Uganda travel with an open mind and heart, and without set expectations of what you might experience or feel the better off you'll be. Allow yourself to be amazed and surprised, and enjoy the richness of the unexpected.
Be grateful: Volunteering abroad is a privilege. Yes, you should commend yourself for taking the time and spending the money to help others, without a doubt. However, remember that not everyone has the chance to do this, and the people you are helping will likely never have the chance to travel.
Don't expect timeliness or efficiency: Western cultures have a strong ethic of punctuality and time management that other countries don't necessarily have. Be prepared to laugh this off and accept this slower pace of life.
Connect and befriend local Ugandans: Depending on your Uganda volunteer placement, you will likely be working alongside other foreigners. While this can be great for friendship and support, make it a priority to meet and build relationships with local people wherever possible. This is the best way to learn about the culture, practice the language, and get the most out of the experience.
Allow yourself to feel: It's entirely normal to ride a rollercoaster of emotions – which may range from elation, loneliness and guilt to frustration and satisfaction - during your volunteer experience, and it's wise to acknowledge these feelings are part of the process of personal growth and change.
Setting yourself up with a support network can help, especially if you have a range of people to talk to. Sometimes you will want to offload to friends and family back home, but at others talking to a staff member or long term volunteer at your organization will be the better option.
Things to do in Uganda:
Whether you are looking for outdoor adventure, rest and relaxation, or to learn about Uganda's deep cultural roots and beautiful traditions, here are some of the exciting opportunities you will have available to you:
Explore the Nile River: The Nile is the longest river in the world, and you can experience its' breathtaking beauty in various ways in Uganda. Visit the town of JInja and go on a white water rafting adventure, or choose a calmer way to see the Nile by observing the incredible wildlife of Murchison Falls National Park.
Hike the Sipi Waterfall: Hiring a local guide is inexpensive and lets you learn about the local wildlife and culture of the nearby village. This is not an easy hike, but the greenery, wildlife and beauty is well worth it.
See diverse landscapes: Uganda has every type of landscape a country could offer: from rivers and mountains to lakes, savannas and the jungle. Depending on the time of year and your interests you will see an amazingly diverse range of natural beauty.
Take a safari: Safaris are one of the most popular Ugandan travel adventures, and are less expensive than those in neighboring African countries. Uganda has many impressive national parks, Murchison Falls and Queen Elizabeth are two of the most famous, and you can often see animals like elephants, giraffes, lions, water buffalos, monkeys and antelopes.
Visit the tea plantations: A little known fact about Uganda is that it produces tea and has many beautiful plantations. A great place to visit these is the town of Fort Portal.
Visit the Ziwa rhino sanctuary: While you will not see rhinos in the wild in Uganda this sanctuary began with the intention to breed and revive the population, and release them back into the wild.
In the Ziwa sanctuary they are protected from hunters, and visitors are welcome to go and see these majestic animals.
Canoe on Lake Bunyonyi: This volcanic lake is home to 29 small islands, and is truly amazing. You can swim in it safely, or rent a wooden canoe for roughly $10 USD per day and enjoy the peace and tranquility at your leisure.
Being at a higher elevation it can get chilly and rainy at times, so dress accordingly.
Enjoy the Ssesi islands and Lake Victoria: The Ssesi islands are an archipelago of 84 islands in the middle of Lake Victoria. You can reach the biggest island of Bugala by taking a small ferry from Masaka, or a local boat from Kampala.
Go on a gorilla trek: As mentioned earlier in this book, this is a wonderful way to both see gorillas and support their conservation. While this is one of the more expensive activities in Uganda many say it is a once in a lifetime experience and well worth the money.
CHAPTER 6: Completion of project and follow-up
Once your volunteer placement has come to an end it may feel difficult to leave behind the close friendships and connections you've made with local Ugandans and fellow volunteers, and walk away with just the wonderful memories of what you've achieved to mark this amazing experience.
Upon returning to your home country you may fear these memories will simply fade with time, but there is an easy way to keep them, and your passion for volunteering alive - by sharing these with people at home. This will help ease your transition back into your previous life, and also offer much needed ongoing support
Perhaps this is setting up a casual night at your home where you share a slideshow of photos and videos from your time in Uganda, paired with traditional food and drinks. If appropriate, you could turn this type of event into a fundraiser to give back to the Uganda volunteer organization you worked with.
You could even take this idea a step further and ask local churches, synagogues, community centers, etc to help you organize a bigger fundraiser. The options are limitless, and you might even inspire other individuals interested in volunteering abroad.
CHAPTER 7: Most frequently asked questions by volunteers
How will I get from the airport to my host family/volunteer house?
Your Uganda volunteer organization should arrange for a member of staff to meet you at the airport and help you transfer to wherever you have arranged with them to stay, be it a homestay or some other accommodation. Be sure to confirm this with the organization before you leave your home country.
Will there be support from staff in the country?
Yes, there should definitely be at least one support staff member available for you on the ground in Uganda. Be sure to get their contact information before arriving, and double check the meeting plans with them before you set off.
How many other volunteers will be working on the same project as me?
This usually depends on the organization. Some run busy programs which have the capacity for many volunteers at once, while others work on a much smaller scale.  
Additionally, some seasons are more popular with volunteers than others.  For accurate information on this subject it's best to check directly with your placement provider.
Will I have problems if I follow a vegetarian diet?
This often depends on the region in which you are staying, and whether you are based in an urban or rural area. Although there will be more options in larger towns and cities, the significant influence of (often vegetarian) Indian cuisine in Uganda means you will have this as an option.
Typically access to fresh fruits and veggies is not a problem. Ask your volunteer organization for specifics about the location you will be working in.
Will my host family be able to speak English?
Swahili and English are the two official language of Uganda. However, as there are 40 indigenous languages spoken it is important to check with your volunteer placement in Uganda to confirm the English language abilities of your homestay family.
Can I travel to other cities during my days off?
Yes, and this is encouraged. Of course if you are living in a rural area there may be less transport options available, making travelling outside the area problematic. If you think this may be an issue it's best to ask staff from your volunteer organization to place you somewhere more central.
Do I have to bring my own bedding and mosquito nets?
Typically, if you are with a homestay family bedding will be provided, along with a fan. Mosquito nets however are not always a requirement, so considering that malaria does exist in Uganda it is a good idea to bring a good quality net some repellent with you.
What if I don't speak the native language?
As English is an official language in Uganda it shouldn't be difficult to 'get by', particularly in the cities, even though most people will not be fluent. However, for the best experience it's best to make an effort to learn the local language.
Use a dictionary, download an app or look for learning sites online to get a grasp on the basics at least, as this will allow you to make much deeper connections with local people.
How will I get to my project everyday?
Some projects have dorms or homestay families situated within walking distance, while others will require you to take public transportation. Inquire directly with your volunteer organization to see what your situation will be, and if your volunteer fees include transportation or if this is an added expense.
Can I speak with a volunteer who has completed a similar placement?
Yes, and you should, if possible. Ask your organization for the contact information of past and/or current volunteers. Also, be sure to check online reviews written by previous volunteers whenever possible.
What will my accommodation be like? Can I see pictures?
Some organizations can show you pictures, and others might have not have these available. However, they should be open and willing to giving you detailed information about your accommodation. Regardless, it's best to prepare for a much more humble home than you might be used to. Many homes have mud-brick walls and tin roofs, and depending on your location/family, you could have an indoor bathroom with plumbing or an outdoor latrine.
Where will I be working?
Again, this depends on which project you have chosen. You might be in an urban or rural setting, working outdoors or indoors. It is really important to know these basic details before leaving on your trip.
Research the climate, dress codes, and any other regional/city/village specific key information, as this will affect the type of supplies you can purchase and what you need to pack in terms of toiletries and medications.
What kind of food will I eat while I'm there?
Ugandan food is a mix of traditional and modern dishes, many of which reflect the ethnic influences of Indian, Arabian and English cuisine. Plus of course there are typical dishes from each of the indigenous communities too.  
Many dishes include vegetables, yams, bananas and potatoes, along with chicken, fish or pork. Common starches are corn or plantain (matooke), and sauces and stews are common. Many sauces contain MSG, so if you are sensitive, be sure to ask.
Are there treks or excursions available to do in my free time?
Definitely, and the most common trek is the gorilla trek discussed above. You can also enjoy Uganda's national parks which offer hiking trails of varying levels of difficulty.
How many hours per day will I be volunteering?
The work day will depend on what type of work you are doing and the expectations of your specific organization. However, this understanding should be established ahead of time so that you are both on the same page.
Some volunteer organizations ask for a full 40-hour work week, while others expect only a half-day and allow you the rest to explore and relax.
How much money should I bring?
Make sure you know what is included in your volunteer fees, and what you are expected to cover; for example, transportation, food, etc. While it does vary depending on location, a typical meal in an inexpensive restaurant could cost about $1.75 USD, or $7-8 USD in a midrange restaurant. A beer is around $1 USD, and a one way bus ticket around $0.50 USD.
This free ebook has been written as a general reference source of information for potential volunteers. We cannot guarantee the current validity of the contents as there may be changes in the field, so it should not be considered as a definite or authoritative guide to the subject covered.