Volunteer in Thailand
Dare yourself to travel to the land of smiles and have an impact in others' lives
Befriend Buddhist monks, orphans and elephants

Pick one of eight volunteering projects in two different locations

See the world through the eyes of a fascinating and unique Asian monarchy

Visit, travel and explore the only Asian country that has not been colonized by Europeans

Witness the invaluable transformation of empowering others

Join one of the most affordable programs starting at $260 and trusted by over 22,000 since 2006
Take a minute to complete the form and we will be in touch.
Volunteer In Thailand
Are you searching for a meaningful and safe way to travel abroad? Is your passion helping others? Volunteer in Thailand and serve those in need while you experience the ancient culture of this beautiful land.
Welcoming people―Thailand is known as "the land of smiles," bustling cities and world-class shopping in Bangkok, and lovely beaches are all yours when you visit Thailand. Home to some of the most beautiful Buddhist temples in the world, the country also features exquisite food, acclaimed night life, and easy and affordable travel within its borders.
Poverty in Thailand has decreased markedly since the turn of the century and economic development has been impressive over the past 40 years. However, slowing economic growth, and inequality between urban and rural areas, contributes to the portion of the population living in poverty. People in the northeastern part of the country are less educated and therefore more impoverished than the rest of the country.
Today, Thailand needs volunteers more than ever.
When you volunteer in Thailand, you can teach English in schools or to monks in Buddhist temples, support disadvantaged children, work in nursing or medicine, or help protect and care for elephants.
You will experience the exotic luster of the country and warm hospitality of its people, while making a profound difference in the lives of those who struggle.
Create a lifetime of memories while helping those less fortunate. Request information about volunteering in Thailand and choose a program that speaks to you!
Volunteer Work Projects and Locations
Volunteer Program Dates
Most programs are available year-round. We recommend volunteers begin their placements on a Monday, scheduling their arrival and departure on the weekends. However, due to flight availability, particularly traveling internationally, start dates are flexible.
We ask that all volunteers ensure to communicate their arrival and departure plans clearly to their country coordinator to ensure transportation and accommodations are properly arranged.
Volunteer Program Fee (US$)
IFRE Volunteers strives to provide the lowest fees along with transparency to all of their volunteers!
Most affordable fees
Registered non-profit for tax deductible fees
Transparent transactions ensures volunteers they know where their money goes
Proven quality and safety
IFRE Volunteers is proud to offer the world's most affordable fee for international volunteering and as a 501(c)3 organization, your program fee will be tax deductible.
We are proud to focus on the humanitarian aspect of our business, not on profit. We strive to maintain affordable cost, particularly for volunteers; we recognize the value of your donated time and efforts. We remain devoted to maintaining both the quality of the program and the safety of all volunteers involved.
IFRE fees comprise of two separate fees:
Application fee of $299 USD (covers advertising, staff/office expenses, etc.)
Weekly program fee paid directly to your project (covers room/board, field support, etc).
You will pay your fee directly to host families and projects. In this way, what you pay will go directly from you to the people who deserve it (not for profit).
Weeks
Ayutthaya
Surin:
Teaching/ Childcare
Surin:
Health
Surin:
Elephant
1 Week
$260
$554
$621
$770
2 Weeks
$440
$665
$727
$946
3 Weeks
$620
$752
$837
$1,121
4 Weeks
$660
$850
$944
$1,296
5 Weeks
$810
$931
$1,007
6 Weeks
$960
$987
$1,069
Available
7 Weeks
$1,110
$1,043
$1,132
maximum
8 Weeks
$1,260
$1,098
$1,194
-4 weeks only
9 Weeks
$1,410
$1,154
$1,257
10 Weeks
$1,560
$1,210
$1,319
11 Weeks
$1,710
$1,266
$1,381
12 Weeks
$1,860
$1,321
$1,444
Ayutthaya program
Program Fees Cover:
Accommodation (volunteer house, host family)

Food (3 local food day)

Airport pick up and transfer

Program Orientation

In-country support

Personalized project

Pre-departure information

Certificate of completion

Fundraising ideas and letters

Discount for returning volunteers
Program Fees Exclude:
Visas

Airfare

Personal expenses on soft drinks and foods

Daily transportation

Airport return transfer
Surin Program
Program Fees Cover:
Airport pick-up on arrival

Two night guest house accommodation in Bangkok

One day Guided Bangkok Tour

Train transfer to Surin

Accommodation in Surin shared house

Full orientation of project and surrounding areas

Daily transfers to and from project location

Full ongoing support

24 hour emergency support

Personalized project

Pre-departure information

Certificate of completion

Fundraising ideas and letters

Discount for returning volunteers
Program Fees Exclude:
Food (food are cheap in Surin)

Visas

Airfare

Personal expenses on soft drinks and foods

Airport return transfer
The Thailand volunteer experience program fees will cover expenses that will begin on the first day of the program (usually the first or third Monday of the month) to the last day of the program. If you arrive before the first day of the program or you decide you stay beyond your program's last day
Arrangement of Room/Food/Supervision
IFRE manages living accommodations and supervision for volunteers for the entirety of their stay in Thailand. In Ayutthaya, we have a home base for our volunteers. Our home base is very safe. It is a clean, sparsely furnished home but will meet all your needs as an IFRE volunteer. We try to create a "home away from home" for volunteers staying at our home base. It is a perfect situation for volunteers to live safely and comfortably while making many new friends and share experiences.
Volunteers in Surin and Sangklaburi live in volunteer houses with shared bedrooms and communal living spaces. Volunteers will share a kitchen and bathrooms. The volunteer houses are in safe neighborhoods and are close to amenities such as internet cafes, grocery stores, shopping, restaurants, transportation, etc.
Food is not ONLY included in Ayutthaya (3 local Thai meals a day) and is NOT included in Surin. Volunteers in Surin can either cook or eat out. Good local food is inexpensive and readily available. Local food is high quality, inexpensive and a great way for volunteers to engage in the local culture.
Throughout the volunteer project, our local staff stays in contact with volunteers with either face-to-face visits or via email/telephone. IFRE's offices in Thailand and our in-country coordinator serve as points of contact for local volunteers. You can contact us anytime whenever you feel you want to discuss sometime.
Activities in Bangkok before leaving for project location
Volunteers will be personally met at the airport and given complimentary bottle of water.
Free transport and accompanied with a member of staff to their guest house and given assistance with checking in.
Provided with a welcome letter that outlines the orientation and agenda for the weekend.
Free Evening in which to relax at the Guest House or explore Khao Sarn on your own. Our guides will provide recommendations and be on hand to offer 24 hour assistance.
9.00 am Orientation from a member of the team where there project will be based. Our Coordinators will travel from the project locations so that they can meet the volunteers and provide detailed, personal insights into their given project and will then accompany them on all activities.
We then supply a licensed Tour Guide to conduct a walking tour of the major sights in Bangkok such as Wat Pho and the Temple of Dawn with all necessary transportation included. Customers also have the option of visiting the Grand Palace at an additional entrance fee of 500THB.
Later that evening we organise a social event and meal at local restaurant for all volunteers and present staff to chat informally about the project. Food and drink is not included.
Sunday morning the project coordinator will meet the customers at the reception of their guesthouse at a predetermined time to accompany them to either the train or bus stations and ensure that volunteers will board the appropriate transport with them.
Our staff will travel with the volunteers to the project location and offer assistance throughout the journey as needed.
Upon arrival at the project destination, the volunteers will be met by a senior member of the project team and transported to their local accommodation where they will be introduced to fellow volunteers and staff.
Thailand Volunteer Program - Free Time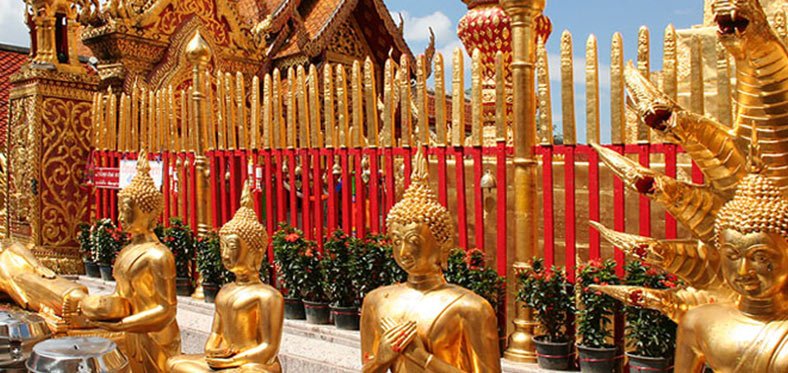 Volunteers have free time for the duration of their volunteer project, weekends and the Language and Culture program. Your free time is an opportunity to explore the nuances of Thai culture at your own pace. While IFRE does not arrange activities during this time off, our local staff, members and coordinators can provide priceless assistance in making appropriate arrangements for travel in Thailand.
There is a Tourist Office in Ayutthaya, which offers information and recommendations. You can take excursions to major tourist areas such as Bangkok. In Ayutthaya City there are old-world charm and an experience, which feels very "Thai." You can see the Grand Palace, many temples and monasteries. This area grants easy access to Bangkok (Ayutthaya) using the nearby local bus (tuk tuk) station, which is only 2 km away, and is easily accessible by walking. This tuk tuk (auto rickshaw) runs to many areas. Useful amenities within 5 km of the IFRE home base are an Internet café, restaurants and supermarkets. The local police station is also located within approximately 5 km from the IFRE home base.
Surin is linked to elephants, silk and the ruins of a Khmer empire. Suay, a tribe of elephant catchers, were domiciled in the forested mountains of this province bordering on Thailand. Silk weaving is a traditional skill of the province while several Khmer monuments provide the historical attractions. Surin Attractions include: Ban Ta Klang, Phraya Surin Phakdi Si Narong Chang Wang, Prasat Muang Thi, Ban Khao Sinarin, Ban Buthum, Prasat Sikhoraphum , Phanom Swai Park, Prasat Hin Ban Pluang, and Prasat Phumipone. Surin's Elephant Round-up is one of Thailand's best-known festivals, attracting 40,000 tourists during the third weekend of November. Our IFRE local coordinators/staff are available to give you free advice, travel tips and help to book your travel.
Sangkhlaburi is a sleepy town of 15,000 people on the Burmese border. There are people of many ethnic backgrounds in Sangkhlabur like the Karen, the Mon, Thais, Chinese, Lao and even Arakanese and Bangladeshis. This ethnic diversity makes Sangkhlaburi district unique in Thailand. You will love to wander through the local markets, take a ride to Three Pagodas Pass or make a trek to remote villages outside the district town. Sanglkhlaburi is also known for its 400m long wooden bridge that spans across the Vajiralongkorn Lake to connect the Mon village "Wang Kha" with the Thai and Karen parts of the town. Other attractions include the lake, surrounding pristine nature and the submerged temples.
Major FAQ Thailand
Food and Accommodation
What kind of food do we eat in the project or with the host family?
Food isn't included throughout the program. However your coordinator will help you arrange your meals. There are many local restaurants around the project areas which serve Thai food, rice, chicken, noodles etc. Meals can be purchased in advance with the help of your coordinator for as little as $1.
Does the project or host family have internet? Electricity?
The Surin accommodation does have internet and wi-fi access. However please note that wi-fi in rural areas can be intermittent. It is unlikely that there will be internet at your project location. There will be electricity.
Do we get hot shower in our accommodation?
Warm/cool showers are provided.
Is it safe to keep our items in the host family?
The houses are secure. Valuables can be given to your coordinators to be stored in the Surin Office.
Is water safe to drink or do we need to buy bottled water?
We do not recommend drinking tap water. However, bottled and filtered water is available and affordable almost everywhere in Thailand. Ice and water bought from restaurants are also safe to drink.
Is it an issue if I am vegetarian? I am wheat allergic; would it be a problem to the host family?
No this is not an issue. Many people follow a vegetarian or vegan diet in Thailand. Vegetable dishes can be purchased from almost all restaurants. Please notify your coordinator of any dietary requirements and they will do their best to accommodate you. Gluten and wheat free diets can be more difficult to accommodate at restaurants but it is possible.
Do I get my own room in the host family?
No, rooms are shared with fellow volunteers on a dormitory basis.
Do the members of the host family or the project speak English?
You will be supported by English speaking local coordinator throughout your project.
If I arrive with my friend, or girlfriend/boyfriend, can we stay together?
We will ensure that you are placed together. However it may not always be possible for couples to share an individual room.
What are the bathrooms and toilet facilities like?
All of our accommodations include a western style toilet, running water and shower. However, please note toilets are manual flush and require that water be poured into the toilet pan from a nearby container. Also note toilet tissue must be placed in the bins provided and not into the toilet as this can cause blockages.
What are the laundry arrangements?
During local orientation your coordinator will explain what laundry services are available and how much they cost.
Can I use appliances if I bring them from my home country?
Yes you can. Thailand uses 50Hz 220V and socket types A,B,C and F. If your home country uses a different type of socket you will need to purchase an international adapter. These can be bought cheaply from local convenience stores for around $5. The following plugs will fit Thai electrical sockets.
What bedding materials like? Do I need to bring sleeping bag?
Mattresses, bedding and pillows are provided. Bed linen is changed every 2-3 days.
Arrival Information
Which airport do I need to fly in?
You will need to fly into Suvarnabhumi (BKK), Bangkok's primary international airport.
Do you organize airport pick up?
Provided that you arrive into Suvarnabhumi (BKK) airport on your official start date between 06:00 and 22:00, we will collect you from the airport. Please forward your flight number, flight time and arrival date to us to confirm your airport pick up.
Once you have cleared passport and immigration control (this can take some time as Suvarnahbumi airport can be very busy) you will be able to collect your luggage from the carousel.
After collecting your luggage proceed to customs control. You'll most likely want to follow the green line for 'nothing to declare'
This will bring you out into the main arrivals area of the airport. Directly opposite you will see numbered exits leading to outside.
Our team will be waiting for you at the meeting point which is at Exit 3
Immediately turn right and head straight on. As you walk the numbered exits should be now on your left as you walk down and you will pass a series of shop and service desks.
To get to Exit 3, please follow the signs for Meeting Point A
Continue towards Exit 3 and you will see the Airport Information desk and the Thailand Tourism Authority desk opposite the plasma screen TVs
Our Staff will be around this area (Exit 3) and will be holding a sign. Look for the Starfish Logo.
Where do I go from airport?
While airport collection is ideal – if you arriving on a non-arrival day or already in country sometimes it can be more convenient for you to make your own way to the Guest House on Khao San road. Directions will be provided with placement details.
What happens if I missed flight or arrived late?
Please notify our support team as soon as possible to make them aware. They will then advise you on what to do next. It is very likely that you will still be collected by our team when you finally arrive.
Who will come to pick up me? How do I recognize the person at the airport?
You will be met by a member of our in-country team. They will be waiting for you at Exit 3 and be holding a sign.
Can you give us direction for meeting point?
Full details will be sent to you via e-mail once you have confirmed your arrival information.
If my assignment begins on Monday, when should I arrive?
Please ensure you arrive on your start date which is Friday. Your program includes a weekend orientation in Bangkok which is mandatory.
If I want to arrive earlier than when my assignment begins, where do I stay and who will organize the accommodations? Does it cost me extra?
If you arriving before your official start date on Friday you will need to make your own arrangements and then make your own way to our meeting point on Khao San road for Friday. This will be at your own expense. Full details of how to find us will be sent to you via-email once you have confirmed that your arrival information.
Who will bring me to the airport for my departure?
Our programs will finish in Surin. You will need to make your own arrangements for onward travel. Our in country team can assist you in planning your itinerary.
Can you help us arranging our flights? Do you recommend any cheapest flights to fly to Thailand?
No. It will be your responsibility to organize your flights.
Visa Information
Can you please provide me the visa information? What kind of visa do I need to apply?
Most tourists to Thailand will be granted a 30 day Visa exemption upon arrival. If you wish to stay in Thailand longer than 30 days you will need to apply for either the 60 day Tourist visa or 90 Day non-immigrant O visa. However please consult with the Thai Embassy/Consulate in your home country for information specific to your situation.
How much does it cost for the visa application?
Visa costs vary depending on nationality, type of visa and where you are applying. Please contact your local Thai Embassy for full details.
How long does it take to get the visa approval?
It is best to apply as soon as possible for your visa if your planned trip is within 6 months. Please contact your local Thai Embassy for further information
Can I extend my visa while I am in the country? Can you help me on this?
It is possible to extend your visa for up to 7 days at the Immigration office in Bangkok. Visas are your responsibility but we would be happy to offer advice.
Safety
Is it safe to travel to Thailand?
Yes, Thailand remains one of the safest destinations for tourists.
What are safety measures you take for the volunteers? How can you guarantee volunteers' safety?
The in-country team has the highest health and safety rating awarded by the world's largest student travel organization. Full details of our health and safety policy are obtainable upon request.
How can you help volunteers in case of emergency? Is there someone we can get hold of in case if we need immediate help or support?
You will be provided the contact details of your coordinators during orientation. Your coordinator will always be your primary contact. Outside of project hours, the in-country team has a 24/7, 365 days a year manned emergency phone number.
Is it safe to travel alone?
Yes. Many tourists to Thailand travel independently and successfully. With our programs once you arrive you will be supported by our team throughout and will very likely meet other volunteers on your program.
Money
Are ATMs easily available?
ATMs are widely accessible in urban areas throughout Thailand. In Surin there are many ATMs. There is one a few minutes' walk from your accommodations in Surin city.
Where should I exchange my money?
Money can be exchanged at competitive rates and with no commission in the local banks. Banks are open from 09:00 to 15:00 Monday to Friday.
How much money should I bring with me?
This depends largely on your spending habits. We recommend a budget of around 5000THB or $150 a week. This will allow you live very comfortably and enjoy the occasional splurge.
What does the weekly program fee covers?
Airport pick-up on arrival
Two night guest house accommodation in Bangkok
Guided Bangkok Tour
Transfer to project location
Accommodation in Surin volunteer house
Full orientation of project and surrounding areas
Daily transfers to and from project location
Contribution to operational costs.
Full ongoing support
24 hour emergency support
Is it safe to carry cash with me?
Yes it is safe to carry cash with you. However as ATMs are readily available it is unnecessary to carry around large amounts.
Communication
How do I contact to the local coordinator?
Prior to arrival you can chat with the in country team
During orientation you will meet you coordinators and be given their contact details.
How do I contact my family and friends once I arrive in Thailand? How can my family members contact me?
Wi-fi and internet are available in your accommodation in Surin city and many restaurants and cafes also have internet connections. We recommend that you also purchase a local SIM card. These can be bought cheaply from convenience stores for around 50THB.
Can I bring my mobile from my home country? Does it work?
This will depend on your model of phone and service provider. However most phones can be used in Thailand after purchasing a local SIM card. Basic handsets can also be bought very cheaply for around $20.
Climate
Please provide detailed information on year round climate in the country which consists season you have, average temperature and average rainfall in each month.
The cool season is from November to February. There is little rainfall and average temperatures range from 18 – 32 degrees Celsius in Bangkok and Surin.
March through June is the hottest time of the year and temperatures can reach up to 40 degrees Celsius with humidity levels of around 75%.
July through October is the monsoon season and is when Thailand receives the majority of its annual rainfall. This season is unpredictable with intermittent rain showers – may not be the constant downpour you may expect. Humidity averages around 90% with average temperatures around 29 degrees Celsius in Bangkok.
Health and Safety
What are the principle health risks in Thailand? Is there any mandatory vaccination we need to take?
Dehydration – given the heat and high humidity in Thailand we recommend consuming at least 3-4 litres of water daily.
Sunscreen – we advise all our volunteers to wear sunscreen and a hat during the hottest parts of the day.
Motorbikes - we encourage all our volunteers to not rent or ride motorbike while in Thailand.
Alcohol – alcohol related concerns and accidents are the most common incidents. We advise our volunteers that if they wish to consume alcohol, that they do so sensibly and responsibly.
Mosquitos – There is minimal risk of malaria in Thailand, however Dengue Fever while not fatal, is quite common in rural areas. We suggest that volunteers wear mosquito repellent.
For advice on vaccinations please consult with a qualified medical practitioner to make an informed decision.
General Questions
Where can I use internet? Is there a place where I can use phone to make a call to my family and friend?
Internet is available in your accommodation in Bangkok (100THB a day) or free of charge at your accommodation in Surin city. There are also many internet cafes. SIM cards and/or handsets can be purchased locally.
What kind of gifts would be appropriate to bring for the host family and the project?
It is not expected nor needed to bring gifts with you. If you wish to make a donation to your program we suggest contacting the local coordinator to discuss your ideas.
Could you please provide me the packing list?
We suggest good walking shoes or trainers, a torch/flashlight, mosquito repellent, small first aid kit, waterproof clothing, swimwear, towels, clothes suitable for project work, hat, sunscreen, UV Protection sunglasses, toiletries, an unlocked mobile phone, Thai SIM card, a good book or two and a two pin US/EU style power adapter. Please note many of these items can be purchased very cheaply in country.
Read The Free Definitive Guide to Volunteer in Thailand >>
Volunteer in Thailand: The Free Ultimate Guide Book
This ebook is a practical guide to everything you need to know for your volunteer experience in Thailand.  In this ebook, you will be guided step by step through the process. From why you should volunteer in Thailand, and how to choose the right program, to arriving in Thailand, the fun things to do there, and what to do after completing your project. An additional section provides answers to the questions many volunteers have.
Your volunteer experience in Thailand will be one of the most rewarding experiences of your life, and the tips, advice, and information found in this ebook will help you be fully prepared to fully embrace it.
Chapter 1: Volunteer in Thailand: Getting Started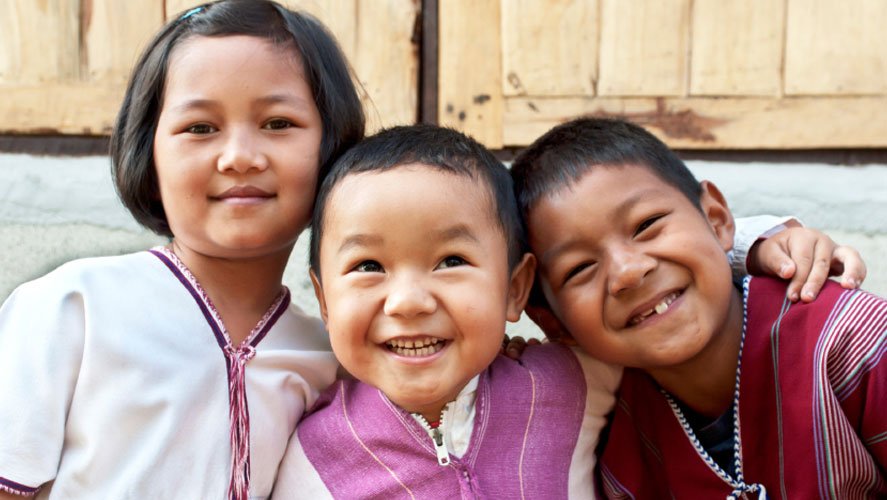 Welcome to the land of smiles! Thailand is located in Southeast Asia and is a world famous tourist and volunteer destination, known as the traveler's paradise. The capital city of Bangkok recently surpassed London as the world's number 1 travel destination for tourists! The country is known for its amazingly friendly and helpful people, stemples, amazing food, exotic animals, and crystal clear waters.
The country's economy is definitely booming, but behind this rapid growth and development are many families living under the poverty line and harsh conditions. As a volunteer in Thailand you will get to see both sides of life in Thailand. 
From wildlife conservation or teaching English, to constructing sustainable community developments for local villages, this guidebook can help you learn everything you need to know about volunteering in Thailand.
Why you should volunteer in Thailand
Volunteering in a developing country like Thailand will be a challenging and eye opening experience, but also an incredibly positive one.There are many reasons to volunteer in Thailand, and here are a few of the most popular.
Beautiful Beaches
You should volunteer in Thailand because you will be amazed at its natural beauty. Thailand is a tropical paradise and is known for its stunning beaches. Leonardo Di Caprio starred in Danny Boyle's 2000 film "The Beach," which was filmed on Koh Pi Pi Island.
Stunning landscapes
You should volunteer in Thailand because you will see the most incredible views. From the impressive beaches in the south, to the towering mountains in the north. You will marvel at the natural wonder of Thailand's vertical rice patties, with their mesmerizing green fields and remarkable symmetry. Thailand is filled with beautiful landscapes.
Friendly people
You should volunteer in Thailand because Thai people are very friendly and kind. You will always find them to be very helpful and accommodating to your needs no matter where you travel to in Thailand you will always find smiling faces. No wonder Thailand is known as the land of smiles.
Make a difference
Giving your time, skills and knowledge to others lead to genuine and long lasting changes for the better in the lives of those involved. For example – volunteering to teach English to children and teenagers who have few opportunities to access quality education, benefits both the students and the wider community.
Learning English is critical in areas like Surin and Phuket because of the tourism industry. You can literally help the Thai people get better job positions through daily English lessons. That's incredible!
Personal growth
You should volunteer in Thailand because you will experience personal growth. Volunteering in a new country will put you firmly outside of your comfort zone, where you will exposed to new and challenging situations.
It's the challenges which create opportunities for your personal growth. Do your best to embrace the hard times and remember your purpose while volunteering. If you keep an open mind, have respect for locals, and give your best effort, then you will leave Thailand as a new person.
Language and cultural immersion
Volunteering in Thailand provides the perfect opportunity to learn a new language and immerse yourself into a new culture. Even a few words will open new doors to you, and make communicating with local people easier and more rewarding.
Give something back to the people
The people in Thailand need your assistance to develop strong and healthy communities. Local villages need support from volunteers to construct new schools, health care centers, and houses. You can also choose to teach English to local children, a skill which is in high demand due to the boom in tourism.
From working with children to animal conservation, there are many impressive volunteer projects in Thailand. Here are some of the most popular:
Orphanages typically house children and teenagers from poor backgrounds or broken homes. Volunteers can help with a variety of tasks, depending on their skill set. These include general child care, teaching, or DIY.
Helping Thai children, teenagers and adults to learn English, and develop confidence when speaking in a foreign language is a really useful thing to do, as students can access a range of jobs in the tourist sector as a result.   
Volunteers will assist local teachers so no experience is required to teach English, although patience and enthusiasm are both necessary.
Healthcare volunteer projects are becoming more popular in Thailand. Many people in rural communities have little to no access to doctors, physicians, or hospitals, so medical volunteer programs provide a much needed healthcare lifeline.
Healthcare volunteers work with local medical professionals, gaining firsthand experience working with sick patients in rural Thai communities. They may also be involved with health care and disease prevention education campaigns.
Marine conservation
Marine conservation volunteer projects in Thailand are more widely available these days as Thailand's tourism industry is dependent on maintaining healthy marine ecosystems. A particularly popular project can be found in Phang Nga, where volunteer participate in hands-on activities with sea turtles, and biodiversity surveying.
This specific English teaching program is designed for volunteers to help young trainee monks acquire language skills. in Buddhist Temples. You will work with experienced teachers, to prepare and deliver lessons, although experienced or confident teachers may be able to work alone.
These projects have become very popular since using elephants in the logging business was made illegal, leaving many of these magnificent animals abandoned and in ill health.
The Thailand elephant conservation projects are dedicated to rescuing elephants and nursing them back to good health. The project's goal is to nurse, feed, and provide adequate shelter for elephants, before releasing them back into the wild.
Where are some popular places to volunteer in Thailand?
Thailand is a wonderful amazing country, with many exciting volunteer projects on offer in both the north and the south of the region.
Here is a list of some popular places to volunteer in Thailand:
A large province in the Mun River Basin of Thailand's Northeastern Isan region. Highlights of Surin include: majestic elephants, prestigious silk, beautiful rosaries, Khmer ruins, sweet radish, fragrant rice, and a rich culture.
Rice production dominates the agricultural industry in Surin, however the average family's income is still only $15.00 per week! Volunteers can make a huge impact in the lives of the people from Surin due to the extremely poor living conditions.
Popular projects in Surin feature: childcare, teaching, medical volunteering, and elephants
Where you escape the city and retreat into the mountains. Chiang Mai is located in the Northern province of Thailand and is now the second largest city in the country. Volunteers have made a huge difference to the lives of local people through their work on construction, conservation and English teaching programs.
Popular projects in Chiang Mai include: medical, orphanage, and English education programs,
One of the largest islands in Thailand, this area is largely dependent on its tourism industry, so learning to speak English well is a priority for many. Volunteers can really make an immediate impact by teaching English to children, teenagers and adults.
Popular projects in Koh Samui are: construction, teaching English, marine conservation, and reef restoration
One of the most prized areas in all of Thailand due to it's abundance of natural resources, beaches, and national parks. Marine conservation projects dominate Phang Nga because of its close proximity to the beach.
Volunteers can participate in erosion control projects, sea turtle releases, or help with research at giant clam nurseries; while taking advantage of this excellent opportunity to experience the beauty of coral reefs.
Popular Projects in Phan Nga involve: marine conservation, orphanage work, sea turtle programs, teaching English and health care
Ayuthaya is a very poor area in Thailand that has been through a huge rebuilding phase after being severely flooding in 2011. . Many of the orphanages in Ayuthaya have created community gardens with volunteers for homeless children and families that suffer from malnutrition.
Volunteers are in very high demand and projects dealing with childcare, community work, teaching English, and volunteering at local orphanages are readily available
Popular places to volunteer in Ayuthaya are: Child Development, Teaching English, Wildlife Conservation, Teaching in a Buddhist Temple, Elephant Conservation, Nursing and Medical
The best time to visit Thailand ultimately depends on the region of your volunteer project location.  Keep in mind that July - October is the rainy season, so plan accordingly. Typically, the summer and winter months are the ideal times to volunteer in Thailand.
Chapter 2: Volunteer in Thailand: How to Choose The Right Program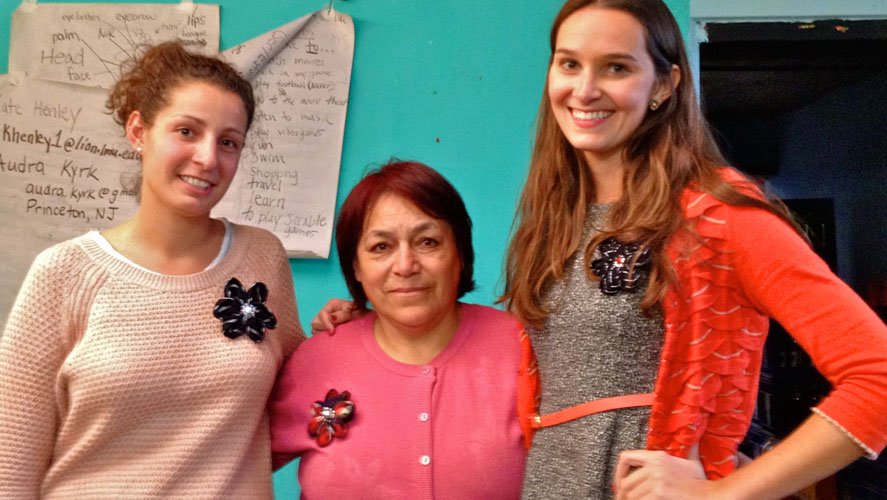 There are so many different types of volunteer programs available in Thailand it can get overwhelming when searching online. Overcome this by doing some focused research, which will make comparing the program deals from different volunteer organizations much easier.
This chapter offers a clear guide on how to choose the best volunteer abroad organization for you. Get started with these useful tips:
A good volunteer organization should have a professional looking website with easily accessible information on their origin, mission, and goals. The tip list below will help you navigate more efficiently online throughout your search for the best volunteer organizations and programs.
Things to look for:
Is the information current, clear, concise and easy to read?
Does it have an 'About Us' section with company history and industry experience?
Can you find their mission statement and goals?
Are there any facts or figures on how many volunteers they have processed, number of countries and projects they work with?
Do they have any recognition awards or achievements for their work in the industry?
Are contact details easy to find?
Are there any photos of projects and happy volunteers?
Can you see any recent reviews of their projects?
Check their social media platforms
A professional organization keeps their social media updated, socheck to see if yours posts regularly. Do they have  a strong following on relevant accounts such as Twitter, Facebook, Instagram, Pinterest, Tumblr, or Youtube? When you are reviewing their social media sites, look for the following items:
Photos and videos
Frequency of posts and last post date
Number of followers
How they interact with their followers
Type of posts (project/volunteer/destination related)
A great volunteer organization doesn't put profit above everything else, so always look for a company offering reasonably priced projects. Ask yourself if the fee seems to offer value for money, for example does it include accommodation and at least two meals a day? Are there any hidden extras?
Check professionalism in communication
A professional organization is always committed to excellence when it comes to serving their volunteers. They will be reliable and efficient in returning responses and show a genuine willingness to provide support and assistance. If this isn't the case consider it a red flag – you really need a reliable company who will be there for you when you need help.
A good volunteer organization will have a fair number of reviews, and the majority should be positive. Testimonials and reviews from project alumni are the best way to see if an organization really do deliver what they claim they can, so be sure to find them from several sources, such as forums, volunteer review websites and so on, in case some are biased.
The tips given above should help you to select the best volunteer organization and project in Thailand for you.
Chapter 3: Getting Ready to Volunteer in Thailand
So now you have selected and signed up for your volunteer project, it's time to get ready for your departure! But first, there are some important items to be addressed. In this chapter, you will find information on visa requirements, passport, vaccinations, and some useful tips to assist you in your pre-departure planning.
Visa
Thailand has become stricter over visa permissions over the years due to the huge increase in foreign visitors. The current regulations require you to obtain a "non-immigrant visa for voluntary services,". This costs $80 and allows a volunteer to stay in Thailand for 90 full days. As visa rules and fees can change suddenly you should always check what is required with your volunteer organization and/or relevant official websites.  
Passport
All non-Thai nationals will need a passport valid for 6 months from date of entry. There should be at least one blank page for your entry visa.
Don't expose yourself to unnecessary risks while in Thailand; plan to have all relevant vaccinations before you leave. See a doctor at least six weeks before your planned departure to allow plenty of time for anything that needs a follow up shot.
Hepatitis A, B, and typhoid fever are the most common vaccinations required, and if you plan to visit rural areas it's a good idea to have the Japanese encephalitis vaccination too.
Check with your doctor or visit for more information regarding vaccinations recommended for travelers to Thailand.
Airline tickets are typically the most expensive item on a volunteer's budget. To get good prices and deals on airline tickets, you must search online daily. If you want to save time and money subscribe to various airline companies mailing lists, as they often send emails with great offers and discount deals.
Signing up for discount fare alerts on comparison websites such as www.cheaptickets.com is another way to save cash, just be sure to check your email a couple of times a day as these offers get snapped up.
It's generally better to book your airfare in advance, so if you see an affordable fare go for it, rather than waiting for something even better to come up.
Raising Funds
If you need some financial help to realize your ambition to volunteer in Thailand there are several options open to you.
Crowd funding websites are very popular these days, and there are many people out there willing to donate to a good cause. These platforms are generally easy to navigate and make setting up a campaign very easy, though you will need to devote some time and effort into making a good case or your particular cause.
Two popular sites for volunteer fundraisers are:
Suggested reading
Before flying off to Thailand it's worth buying a guidebook, so you can read up on things to do, map out fascinating sights to see, and pick up some recommendations or tips to enhance your travel experience. It's also advisable to get a good Thai phrase book, so you can study up on the language before you go.
Recommended guide books
Fodor's Travel - Thailand
Lonely Planet - Thailand Travel Guide
Recommended phrase books
Thai Phrase Book (Eyewitness Travel Guides Phrase Books) by David Smyth
Easy Peasy Thai! Your Thai Phrase Book To Go! by Areva Champan
Some other things to read to help you learn more about Thailand
The Beach – Alex Garland
The Windup Girl – Paolo Bacigalupi
Buddhism Plain and Simple – Steve Hagen
Packing advice and tips
What to pack for a volunteer in Thailand placement depends on your planned location, the season you'll be there, your project type, and what you plan to do before and/or after volunteering.
Talk to someone at your volunteer organization about the typical weather conditions you can expect, and find out if there is any dress code for staff on your chosen project. If you plan to travel to areas with different climates before o after your placement it makes sense to choose clothes you can layer, rather than taking up valuable space with bulky sweaters.
If you will be located in a large city there'll be no problem finding daily used items such as toiletries, so you could always choose to buy such things on arrival, and save some space for other things.
Essential things to pack
Passport and travel documentation (travel insurance, itineraries, important contact details)
 Waterproof bag or Ziploc bags to keep your small items dry in rainy conditions
 Comfortable, waterproof walking shoes
 Bathing suit and towel
 Snorkeling equipment
 Lightweight, quick dry clothing suitable for hot weather
 Rain jackets
 Any cables or chargers you need for a camera, phone or laptop
 Travel adapter
 Sunscreen and insect repellant, Band-Aids, antiseptic
 Any required medications
Try to bring a couple of small items to give as gifts to your host family and to the project staff. Something which represents your home country will become a precious memento of your time there once you have completed the project and moved on.
Chapter 4: Essential Information About Your Volunteer in Thailand Program 
Before leaving for your volunteering experience in Thailand it's important that you have comprehensive information on and details of: your project, local support staff, your volunteer role and host family.
Project Details
Before you leave for Thailand, it's important that you communicate with your project coordinator. Find out the following information about the local support system, and print it out so you can carry it with you in case of an emergency.
Name
Address
Website and telephone/email contact information
Your supervisor
The number of other volunteers
What to expect when volunteering in Thailand
Finding out exactly what is expected of you on your placement will help avoid any problems based on misunderstandings or weak communication. By checking this out in advance you'll be better prepared, and have one less thing to think about as you get used to living in a foreign country.
Ask your volunteer organization
Exactly what task/jobs/duties you will be required to undertake
For details of work responsibilities
What your daily schedule will look like
How many hours a day you are required to work.
Who you will need to report to
Get to know your host family
Before you go ask your volunteer coordinator for some information about your host family, so you can start building a bond as soon as you arrive in their house. After all, they'll have a great influence on your volunteering experience.
It's important that you find out:
How many family members live in the house
Their names, ages and gender
If they have any strict religious beliefs
If you will have a private or shared room
If you have unlimited access to the kitchen and laundry
Whether they have hosted volunteers before
Which meals will be provided and at what times
Any rules, (can you invite friends over, curfew times)
If there any cultural immersion or language lessons on offer
Get connected with local support
Before you leave for Thailand get a contact number, email and address for the in-country company support staff, and make a point of getting in touch to introduce yourself. This is also a good opportunity to ask any questions you may have about the project, or Thailand in general.
Final Call
Give your volunteer organization a quick call a day or two before you set off. Confirm they have your flight arrival details and that someone will meet you/find out how you will be able to identify them. You could also check the current weather conditions and ask any last minute questions you may have.
Chapter 5: Arriving and Volunteering in Thailand
How to make your volunteering experience rewarding
Volunteering in Thailand may well be a life changing experience, and you'll definitely want to make the most of this opportunity. Here are a few tips to help make sure your volunteering trip makes for an unforgettable time!
Be prepared and stay positive
It's important to prepare yourself for the volunteering experience as fully as you possibly can. Before you go, you should research the geography, language, climate, local customs, traditions, and festivals of Thailand, as this background information will help you settle in with fewer surprises.
However, it's also a good idea to make a conscious decision to stay positive when unexpected challenges pop up – as they inevitably do.
Embrace learning
You will be in a new environment, experiencing a new culture, hearing unfamiliar language, and so on. You will be outside of your comfort zone, but how often do you have the opportunity to learn things that you will never come across in the comfort of your own home?
When the going gets tough try to be grateful, and embrace the fact that you are volunteering in an unfamiliar country, with all the challenges that inevitably brings. 
Set goals
Setting goals will help keep you focused when volunteering in Thailand.  Make some notes on what you'd like to achieve while on the project – both personally and practically. Once there, you can review your list and see tangible evidence of what you've achieved, then add some new ones.
Be passionate about and dedicated to your project
Get the most out of your volunteer placement by channeling all your passion and energy into your work. Sightseeing and socializing are a part of the overall experience, but it's important not to lose sight of why you are there. Make the most of every moment you have on your project and make lots of excellent memories
Taste new food
One of the best things about going to a new country, is tasting all the new and delicious food. You will be volunteering in a country where food is a way of life.  Exotic food markets, with rare and sweet tropical fruit for you to try.
Thailand is world famous for their pad Thai and curry noodles, while tropical fruits are available on many street corners, so while you are in Thailand, be sure to check out all the food vendors.
Interact with the locals
Interacting with the locals is the best way to both earn respect from the community and learn about the local culture. You will learn more and learn faster by doing this, and you will return home with a totally different perspective than most people.
It takes courage, but once you start communicating with locals, you will not only boost your self-confidence, but also give them a different perspective on foreigners.
Learn the language
Learning the Thai language is not always easy but it is a valuable way to  get the most out of your experience, and Thai people will appreciate it a lot. Speaking the native language with the local people could be one of the most rewarding and enriching lessons of your volunteering trip.
You should take advantage and practice with as many locals as possible; you'll find them patient and happy to help you along.  
Safety while volunteering in Thailand
The political situation in Thailand is unpredictable and sometimes volatile, and the country is no stranger to civil unrest and protest demonstrations, which sometimes result in violence. This doesn't mean you should avoid Thailand as a volunteer destination, rather that, as with any country, you take the necessary precautions to stay safe and have an amazing volunteering experience.
Keep an eye on official websites (example below) for up to date information and advice on safety while volunteering in Thailand.
Before you go:
Purchase a good travel insurance policy from a reputable company who offer 24 hour support
Check embassy websites for any safety advice or travel warnings (see links below)
Make sure that you are volunteering in a safe area
Make sure that you have had all required vaccinations or booster shots
Make sure you take any required medications with you, as they may not be available in Thailand
Send all itinerary details and copies of important documents to family or close friends
Advise your local bank of your plans for international travel to avoid your card being frozen
Register your travel details with your embassy. At some embassies you can register your details online
Obtain all contact details for the emergency services in Thailand
Know where the closest embassy is to your project
Talk to your mobile phone network provider and get international roaming turned on, or save money by purchasing an international, or even a local sim card when you arrive.
DO
Dress appropriately and conservatively, especially if female
Respect and get to know the culture
Try to learn the language and talk to the locals
Show dedication and enjoyment towards your project and the people you work with
Women should ignore catcalls and avoid making eye contact with men as this may give them the wrong idea
If catching local buses arrive early so that you can get a seat
Be aware of your belongings at all times
Carry around small change as many shops are unable to change large bills
Carry around toilet paper or tissues
DON'T
Wear shorts unless you are at a beachside location or resort
Take photos of people without asking permission
Expect to find the same things you do in your home town
Disrespect the nature or culture of the people
Provoke any one or create any situations
Lose sight of why you are volunteering
Judge other people's lifestyles
At some point during your volunteering project you will most likely experience culture shock. This is a totally normal part of the process of volunteering in a foreign country, but with some preparation and pre-trip research you can lessen its effects.
A book worth reading on this topic is:
Culture Shock! Thailand: A Survival Guide to Customs and Etiquette by Robert Cooper
Here are some useful tips on ways to lessen the impact of culture shock when volunteering in Thailand.
Research
To help prepare yourself do some research on Thailand before you arrive. Find out as much as you can about the economic and political situation, living conditions, history, culture and any contemporary problems or issues.
Reading blog posts from previous volunteers and travelers about their experience of culture shock is also very useful. You will never be fully prepared for your experience but research will give you a glimpse into what you can expect, and help you to prepare mentally and emotionally.
Be open-minded
It is important that when you travel, volunteer and live in a foreign country that you are open minded. You are likely to witness and experience things that you are not used to, or learn about cultures and religions or customs that you do not believe in.
These things can trigger mixed emotions but it is important to remain open minded at all times, regardless of what you are exposed to, and try to learn from, understand and embrace each experience.
You can learn a lot about a culture by doing some 'people watching'. This is a fun way to understand how people live, and how they communicate with each other, Taking the time to observe your local environment makes it easier to adapt and avoid any major cultural gaffes.
When volunteering in a foreign country there will probably be times where you feel down, when everything feels strange, and you feel quite alone. Such emotions are not unusual, so most other volunteers will be able to offer you support to get through it.
Making the effort to establish a local network of friends and support really pays off when you face such situations.  Plus, by forging connections with local people you'll have a readymade group of casual contacts to help you navigate daily life in your local community.
Whether you want to experience the busy city of life of Bangkok, explore historical temples, relax on a southern beach, or take a hike in Chiang Mai, you will find lots to do and experience in Thailand.
Here are a few things everyone should do, visit or see when in Thailand:
The Grand Palace
The Golden Triangle
Elephant trekking
Island hopping
Hill tribe villages
Festivals
Floating markets
Ancient ruins
National parks
Shopping
Sample Thai street food
Chapter 6: Completion of Project and Follow Up
When you arrive back from your volunteering adventure in Thailand, you will want to tell everyone about your travels. The time you spent volunteering there will most likely have changed you mentally, emotionally, and spiritually.
You will be excited to share this journey with friends and family, and in turn they will want to hear about your project, the people you worked with, the friendships you made, and the challenges you faced during your volunteering placement in Thailand.
Share your experiences
A great way to share your experience is by posting pictures on your Facebook page, along with details about the volunteer project. You could also set up a blog with photos, and write stories about your volunteer project and traveling adventures in Thailand.
Feedback/ Review
Writing a review on your organization's Facebook page or website is an easy and quick way to show your appreciation, a great way to help inform future volunteers when they are making their decision.
Show Support
If you feel passionate enough about your volunteering experience and your time with the organization you can show support by liking their posts and pictures on Facebook, or sharing their Facebook page so all of your friends can see. 
Chapter 7: Most Frequently Asked Questions About Volunteering in Thailand
Here are answers to some of the most popular questions volunteers have about the general experience, their host family and project. 
How will I get from the airport to my host family/volunteer house?
Typically there will be a person designated to collect you from the airport and drive you to your accommodation, although of course these arrangements may differ between organizations and projects. Make sure that you have provided your organization with all your flight details, so there will be somebody to meet you at the airport.
Will there be support from staff in-country?
In most cases, there will be in-country support available. Ask your organization for all the contact details of your in-country support contact.
How many other volunteers will be working on my project?
The number of volunteers that you will be working with at any one time depends on the needs of each project. Most have a ceiling on numbers, so if this is important to you it's best to check directly with your organization.
If I volunteer with my friend can webe placed in the projectandhoused together?
In most instances there should be no problem placing you and your friend in the same project or accommodation facility. However, it's best to check first, and get the answer in writing before you make any payments.
Are meals and housing provided?
In most cases, yes. Accommodation is usually with a host family and includes 2-3 meals a day. In some places however, volunteers stay in hostels, which may not provide food. Be sure to check with your   organization what is actually included in terms of meals and accommodation.
Will my host family be able to speak English?
Not all host families in Thailand will speak English. If you think this will be a problem than please notify your organization so that they can find a more suitable accommodation option for you.
Can I travel to other cities during mydays off?
Yes, on your days off you are encouraged to make the most of your volunteering experience and enjoy the sights of the country. You will need to check schedules when you arrive to see what you can do and where you can go in relation to where your project is located, and the amount of time you have off from your placement.
Do I have to bring my own bedding?
If you are placed in accommodation at a hostel or with a host family than bedding will be supplied.
What if I don't speak the native language?
In Thailand many volunteer positions require you to speak some Thai, so check with your organization about the requirements of projects you are interested in. Even though Thai is not one of the leading languages in the world it is still recommended that you take some classes before you arrive in Thailand.
How will I get to my project every day?
Getting to and from your project each day will depend on where it is located. Some projects may expect you to make your own arrangements, while others may provide a transportation service for you. Check with your organization for exact details.
Can I speak with a volunteer who has worked on this project before?
Many organizations now have volunteer communities or forums on their websites where you can post questions and past members can respond. Ask as many questions as you need to on those.
What kind of food will I eat while I'm there?
If you are staying with a host family in Thailand then it is likely that you will be served traditional Thai food, Breakfast may be a soup or rice based dish, and curries feature often on all menus.
How many hours per day will I be volunteering?
In general most volunteers work around 4-6 hours a day, however this will depend on the project you are participating in. Check the exact details of your program's start and finish times with your organization.
How much money do I need to bring?
Transportation, groceries, and eating out are very cheap in Thailand. You can get a delicious plate of Thai food for a couple of dollars, and if you are living with a host family you will not need to buy many meals.
This free eBook is just written to help volunteers. So please use this book just as a general reference or source of information. We cannot guarantee the validity of information as changes in the field can be sudden. As it is impossible to provide a definite or authoritative guide it is vital you verify information directly with a relevant and up to date source. We cannot be held liable in any way for damages caused should you choose to overlook this advice.
Thailand - Volunteers' Reviews
Hello,
My experience has been nothing but great. The family we are staying with are extremely helpful.
Thank you for all your help.

Sima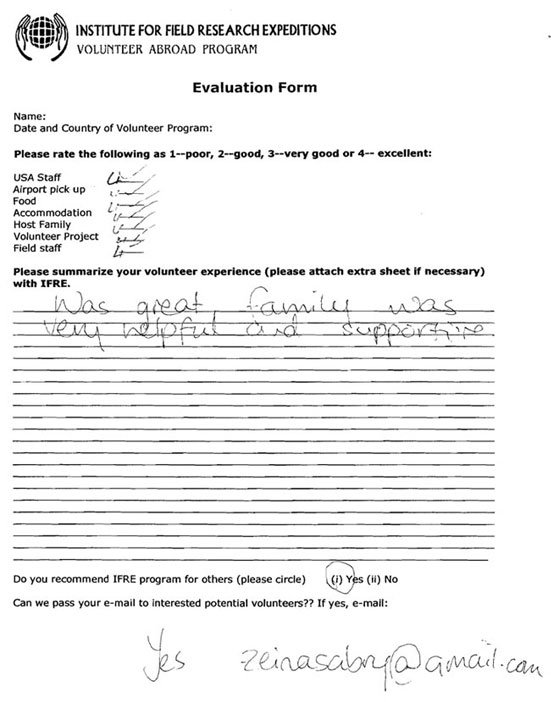 "
Photos
>
>
Volunteer in Thailand