Volunteer in Nepal
Answer your calling by Volunteering in Nepal!
Embrace your humanitarian side in scenic Nepal

IFRE has upheld its pristine reputation since 2006

Most budget-friendly volunteer program in Nepal

Explore the captivating country of Nepal
Do you have the urge to travel and see a new part of the world? Do the majestic mountains of Nepal call your name? Are you interested in helping others in need while you are exploring overseas? Volunteering in Nepal is a perfect way to fulfill these desires. Lying in the lap of the glorious Himalaya Mountains, Nepal is a magnificent country with deserving people who will truly appreciate your help on their behalf.
This small country, mighty in its spacious, dramatic panoramas, is one of the world's natural scenic wonders. It also offers widely divergent ethnic groups, colorful festivals, and an abundance of unique flora and fauna to become acquainted with. Join one of IFRE's volunteer programs in Nepal and experience the warmth and hospitality of the beautiful Nepalese people whose lives you will touch.
With opportunities to serve the communities by teaching English, assisting with the healthcare program, or volunteer with nature conservation, and other fields in three fascinating cities, volunteer opportunities in Nepal are highly rewarding and beneficial to all involved. If you're ready for a lifetime of memories in one life-altering journey, request more information now!
Volunteer Work Projects and Locations
IFRE's Nepal volunteer programs support community orphanages and schools, medical/healthcare projects, monasteries, conservation efforts and photo-journalists working to capture Nepali history.
Volunteer projects placements are available in Kathmandu, Chitwan and Pokhara.
Volunteer Program Fees & Dates:
Start Dates: Our programs start every Monday, although we allow for flexibility due to travel constraints.
IFRE is a 501(c)3 organization, so your program fee will be tax deductible. IFRE Volunteers is proud to offer the world's best fee. Our programs are now more affordable than ever. We are proud to focus on the humanitarian aspect of our business, not on profit.
We work very hard and smart to keep our costs down, especially for the volunteers because we know the value of your donated time and efforts. We remain devoted to maintaining both the quality of the program and the safety of all volunteers involved.
Below is a brief summary of the program fee and services that IFRE Volunteers offers.
IFRE fees comprise of two separate fees. An application fee of $299 USD (covers advertising, staff/office expenses, etc.) and a nominal weekly program fee (covers room/board, field support, etc). You will pay your fee directly to host families and projects. In this way, what you pay will go for you or people who deserve it (not for profit).
Volunteer Program Fee (US$)
Weeks
Kathmandu/Chitwan
(Orphanage/ School/
Nature Conservation)
Kathmandu/Chitwan
(Medical)
Kathmandu
(Monastery)
Kathmandu
(Photo Journalism)
1 Week
$100
$185
$175
$225
2 Weeks
$200
$260
$295
$400
3 Weeks
$300
$385
$415
$575
4 Weeks
$400
$460
$535
$750
5 Weeks
$500
$585
$655
$925
6 Weeks
$600
$660
$760
$1,100
7 Weeks
$700
$785
$865
$1,275
8 Weeks
$800
$860
$970
$1,450
9 Weeks
$900
$985
$1,065
$1,625
10 Weeks
$1,000
$1,060
$1,160
$1,800
11 Weeks
$1,100
$1,185
$1,255
$1,975
12 Weeks
$1200
$1,260
$1,350
$2,150
Language and Culture program $250
Program Fees Cover:
Accommodation (volunteer house or host family)

Food (local food 3 times a day)

Airport pick up/Transfer

Program Orientation

In-country support

Personalized project

Pre-departure information

Certificate of completion

Fundraising ideas and letters

Discount for returning volunteers
Program Fees Exclude:
Visas

Airfare

Personal expenses on soft drinks and foods

Daily transportation

Airport return transfer
The volunteer trip to Nepal program fees will cover expenses that will begin on the first day of the program (usually the first or third Monday of the month) to the last day of the program. If you arrive before the first day of the program or you decide you stay beyond your programs last day, you will be responsible for the additional expenses.
Arrangement of Room/Food/Supervision
IFRE manages living accommodations, meals and supervision for volunteers throughout their stay in Nepal. Most volunteers placed in Kathmandu projects stay at our home base – a permanent home set aside for international volunteers and manned with a local staff. Our safe and secure Kathmandu home base is located in a beautiful area of Kalanki, nearly 5 km away from Thamel, a popular tourist hub of Nepal. Most of our volunteers' projects are located within 2-5 miles of the home base. Therefore, volunteers can simply walk to their projects or take a local taxi or bus. Most necessary services for travelers are located within 2 km of the home base: internet cafés, restaurants and grocery stores. Our home base is located in the heart of city and provides easy access to volunteer to all parts of Kathmandu. It is a perfect situation for volunteers to live safely and comfortably while making many new friends and sharing experiences every day. In the evening volunteers return to the home base, to relax, eat dinner, explore local areas or share the day's experiences with fellow volunteers and staff. Our home base provides a same-gender shared room and shared bathroom with running hot water and a "western" style toilet. Volunteers will have the ability to do laundry at the home base.
Volunteers receive three prepared meals per day. Our cooks prepare breakfasts, lunches and dinners of Nepali foods (similar to Nepaln food, including wheat bread, rice, curry, dahl, chapatti and pickles) for volunteers. If volunteers will be out of the house during lunch hour, they can request a lunch "to go". If traditional Nepali fare does not appeal to volunteers, they are welcome to buy personal food and prepare it.
Occasionally, depending on volunteer traffic, available projects or distance to a volunteer's assigned project, we may also place our volunteers with carefully pre-screened host families. Our host families are socially respected and are experienced with hosting international volunteers. They have strong interest in our volunteers' safety and well-being and demonstrate this with caution and care. In most host family situations, volunteers will share a room with another volunteer of the same gender. Another viable option is an at-orphanage stay. Many orphanages in Kathmandu have special rooms set aside to house international volunteers. Volunteers who have stayed with a host family or at an orphanage describe an enriched experience because of having done so. Once you have applied for program placement, you will find the specific details of your accommodations in your personal placement documents for your project.
IFRE maintains two offices in Kathmandu and Chitwan to supervise and assist volunteers. However, volunteers working in Pokhara will stay in touch with Kathmandu office by telephone or email and will receive staff visits as often as possible, usually every two weeks.
Volunteer Program Free Time
Volunteers have free time for the duration of their volunteer project during evenings and weekends. While IFRE does not arrange activities during this time off, our local staff, members and coordinators can provide priceless assistance in making appropriate arrangements for travel in Nepal. It is the time for self-discovery and learning. It is time to immerse in foreign culture and explore this exotic land. It is definitely time for a trek in Nepal! Our IFRE local coordinators/staff are available to give you free advice, travel tips and helps to book your travel.
City adventures abound in Kathmandu. A city unlike any Western city experience, Kathmandu beckons tourists with pulsing activity and exhilarating discovery at every turn. The city can soon turn to sensory overload with vendors, traffic, colors, hustle and bustle. However, volunteers can find quiet solace in temples and quiet courtyards off the city's well-beaten path. Kathmandu's economy, cultural heritage and tourism is shared with its integral sister cities of Patan (Lalitpur) and Bhaktapur. In fact, the UNESCO World Heritage recognizes all three urban neighbors as one under the title "Kathmandu Valley-UNESCO World Heritage Site".
In Chitwan, our volunteers can visit the famous Chitwan National Park, where you can ride on the back of an elephant and visit the park to spot magnificent Bengal tiger and one-horned rhino. In Pokhara, volunteers can participate in numerous activities like paragliding, trekking, yoga break on top of a mountain retreat, or simply boating in one of many lakes in the city. Around Lake Phewa, there are plenty of good quality restaurants and hotels.
Language and Cultural Immersion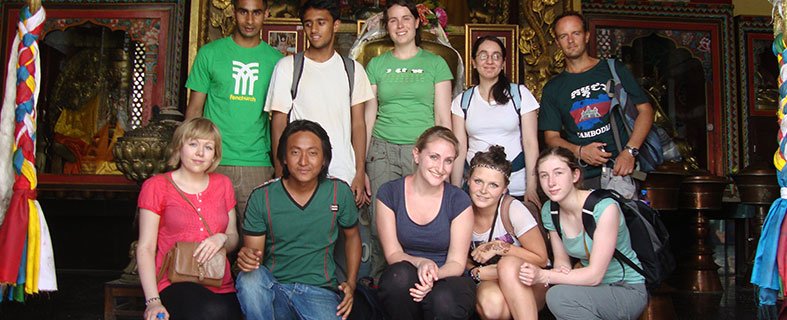 In Nepal, IFRE offers one week of Language and Cultural orientation in Kathmandu. The capital of Nepal, Kathmandu has two faces. One is a fabled capital populated by hospitable pilgrims and meticulously carved rose-brick temples. The second is a frenetic sprawl of modern towers, which is mobbed by beggars and monkeys and smothered in diesel fumes. These two faces simultaneously demonstrate the country's history and the invading, inevitable wear and tear of the uncompromising modern world.
Our weeklong intensive language and cultural immersion program includes language training, lessons on history, culture, ways of life, visits to local villages/towns/markets, guided Kathmandu exploration and local tourist attractions. This IFRE program aims to submerge you in Nepali culture, history and ways of life to vastly improve your time as a volunteer in Nepal. When you understand the life and culture around you, your experience is richer and more rewarding. However, you can choose to take the Language and Cultural immersion program or go directly into a volunteer project. This experience should not be missed! So many international travelers wish they could have an opportunity such as this to receive a briefing on customs, language and history.
Major FAQ
Food and Accommodation
What kind of food do we eat in the project or with the host family?
Volunteers are served local Nepalese fare of rice, vegetables, lentil soup, pickles, biscuits and breads. The larger meals are served in the morning and evening with snacks and tea during the day.
Does the project or host family have internet? Electricity?
Yes or No. Most projects and host families in city areas have internet and electricity. However volunteers working in rural areas may not have internet and electricity facilities. Also, the electric being cut off during certain hours of the day. So we suggest volunteers to bring a torch light with them.
Do we get hot shower in our accommodation?
Yes or No. It depends on placements. There is hot water in our home base. But many host families and project accommodation (like orphanages) have no hot water. The detail of this information will be given in your placement sheet before you come.
Is it safe to keep our items in the host family?
Yes, storing your belongings in the home of your host family is safe. Many families will provide you a key allowing you to lock your door while you are away.
Is water safe to drink or do we need to buy bottled water?
The tap water in Nepal is not safe for consumption and volunteers are urged to drink bottle water or boil water.
Is it an issue if I am vegetarian? I am wheat allergic; would it be a problem to the host family?
Dietary restrictions are not a problem, however it is requested that volunteers inform their country coordinator about such restrictions prior to their arrival.
Do I get my own room in the host family?
Yes, single rooms are available, however if there are numerous volunteers at the same project, you may need to share a room with a volunteer of the same gender.
Do the members of the host family or the project speak English?
Yes, at least one member of the project and the host family will speak English.
If I arrive with my friend, or girlfriend/boyfriend, can we stay together?
Yes, if you arrive together with your girl/boyfriend, we can arrange double occupancy, however pleased provide advanced notice.
What are the bathrooms and toilet facilities like?
The bathroom facilities are basic; while some of the families have western-style toilets, others may have more a latrine style toilet.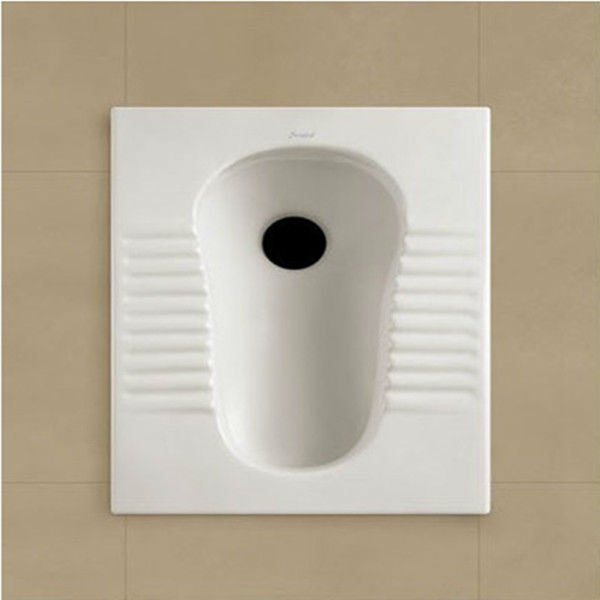 What are the laundry arrangements?
You wash your clothes on your own or use laundry services available in the city. There are many laundry services available.
Can I use appliances if I bring them from my home country?
Yes, there is electricity available within your accommodations; however, you may need to purchase an adapter.
What bedding materials like? Do I need to bring sleeping bag?
You will be provided basic bedding materials at your accommodations, but you are welcome to bring your own sleeping bag.
Arrival Information
Which airport do I need to fly in?
We have only one international airport in Nepal, Tribhuvan International Airport in Kathmandu.
Do you organize airport pick up?
Yes, please be certain to provide us with your flight information in advance.
Where do I go from airport?
We have 5 rooms in a hostel located in Kalanki where we bring volunteers from the airport for the first night prior to being transported to their respective projects.
What happens if I missed flight or arrived late?
You will be provided contact information in your placement packet. Please contact as soon as possible so that we may arrange for a new pick-up time.
Who will come to pick up me? How do I recognize the person at the airport?
We have an airport representative who will pick you up at the airport. We send you detailed information about the airport pick up once we receive the arrival information from you. Our airport representative will be waiting for you at the arrival point holding your name-plate on your mentioned date and time. You will be provided his contact information in case you are unable to find him.
Can you give us direction for meeting point?
Once you land you will go through the immigration, get your visa and then go to luggage section to collect your baggage. Your representative will be waiting for you directly outside the building holding your name plate.
If my assignment begins on Monday, when should I arrive?
We suggest you to arrive one day before the program starts. Our program starting date is on Monday and you can arrive on Sunday and take rest a day and then begin the project next day.
If I want to arrive earlier than then my assignment begins, where do I stay and who will organize the accommodations? Does it cost me extra?
You can stay at our hostel, which is $15 for each additional day for food and accommodations.
Who will bring me to the airport for my departure?
We will arrange for transportation to the airport following the completion of your project.
Can you help us arranging our flights? Do you recommend any cheapest flights to fly to Nepal?
Normally, volunteers manage their flights to Nepal. If you want to use the services of the travel company we know, you can contact STA Travel by visiting at: http://www.rcdpinternationalvolunteer.org/about_rcdp/partner-sta-travel.php
Visa Information
Can you please provide me the visa information? What kind of visa do I need to apply?
We always suggest volunteers to get visa before coming to Nepal. However, depending up on your nationality, you May obtain a tourist visa upon your arrival at the airport in Nepal. Please be certain to write 'Tourist' in the purpose for travel section.
How do I apply for the visa?
You need to fill up a form that is provided to you upon arrival at the airport in Nepal. After completing the form, you can give it to the immigration officer and they issue a tourist visa.
If you want to apply for the visa before your arrival, you can apply for it through Nepali Embassy or Consulate available in your country.
How much does it cost for the visa application?
It costs $25, $40 and $100 for 15, 30 and 90 days visa respectively. You will have to bring cash to pay for the visa.
Do I need any documents to apply for the visa?
You do not need to submit any official papers to apply for the tourist visa. You must apply for tourist visa and write TOURIST in the purpose of visit section. You may require an address to put in the visa form where you can use the following address: Kathmandu Metropolitan City
GPO Box: 8957, Tasindole Marg 95/48
Kalanki- 14, Kathmandu, Nepal
Contact Info: +977-14-278305
How long does it take to get the visa approval?
It takes about 30-40 minutes to get the visa at the airport.
Can I extend my visa while I am in the country? Can you help me on this?
Yes, you can extend your visa in Nepal and stay 150 days in one calendar year. We can help you extending your visa. You can get 90 days visa at the airport and extend it another two months while you are in the country. You will have to go to Immigration office available in Kathmandu and Pokhara to extend your visa.
Safety
Is it safe to travel to Nepal?
Yes, Nepal is a safe country to travel. We provide support to our volunteers from their arrival through the end of the project to ensure they are safe.
What are safety measures you take for the volunteers?
We transport volunteers from the airport to the hostel, we provide an orientation and we are available throughout the course of their visit to Nepal.
Orientation:We discuss safety situations, field conditions, local does & don'ts, and local culture during orientation so that you will have a basic understanding of Nepal prior to beginning your project.
24/7 hotline: Volunteers can reach our coordinator at any time.
Regular supervision/meetings: We visit our volunteers every 2 weeks to ensure their project is going well.
Customized projects and experienced host family: In the last 14 years, we worked with established schools, NGOS, and socially respected host family. By offering established projects and experienced host family, we further ensure volunteers safety.
How can you help volunteers in case of emergency? Is there someone we can get hold of in case if we need immediate help or support?
We have field staff that comes to visit volunteers regularly. In case of emergency, we come to visit the volunteers immediately and provide necessary help in case of emergency. We also provide 24/7 hotline to the volunteers during orientation and you can reach to us at any time of the day and night.
The safety of our volunteers is our first priority. We work hard to ensure the safety of our volunteers in many levels.
Money
Are ATMs easily available?
Yes, ATMs are available in most of the locations; Kathmandu, Chitwan and Pokhara.
Where should I exchange my money?
You can exchange your money in the banks or in Money exchange places available in Kathmandu, Chitwan and Pokhara.
How much money should I bring with me?
You can budget $10-$15 per day for your personal expenses, which should be enough to cover your cost for internet, phone call, tea, coffee, snacks and local transportation.
What does the weekly program fee covers?
The fee covers your accommodations, food and placement.
Is it safe to carry cash with me?
Yes, it is safe to carry cash with you but we suggest you not to carry much with you. You can use your Credit/Master to withdraw money from the ATMs available.
Communication
How do I contact to the local coordinator?
You can reach to the country coordinator by phone.
How do I contact my family and friends once I arrive in Nepal? How can my family members contact me?
You can use local phones to call your family and friends. Alternatively, you also can buy local simcard and use it in your mobile phone. With services, your family members can call you at any time.
Can I bring my mobile from my home country? Does it work?
Yes, it is much better to bring your own mobile, which does accept simcard. You can buy local simcard and use it in your mobile phone.
Climate Climate of Nepal
Nepal has a diverse climate; summer is normally the hot, humid and rainy season. Winter is cold in the morning and warm during the daytime. The temperature drops during winter nights. Volunteers should bring appropriate clothing according to the season and activities. The months of fall and spring are wonderful.
| | | |
| --- | --- | --- |
| Month | For working | For Trekking |
| Sept - Feb March - August | Winter clothes Summer Clothes | Winter Clothes Warm (light winter) Clothes |
*Please bring a raincoat in June-July-August
Temperatures
in Degrees Celsius (maximum - minimum Temperature)
| | | | | | | | | | | | | |
| --- | --- | --- | --- | --- | --- | --- | --- | --- | --- | --- | --- | --- |
| Place | Jan | Feb | Mar | Apr | May | Jun | Jul | Aug | Sep | Oct | Nov | Dec |
| Kathmandu | 19 - 2 | 20 - 4 | 25 - 8 | 30 - 11 | 30 - 16 | 30 - 20 | 30 - 21 | 29 - 20 | 27 - 19 | 23 - 15 | 23 - 4 | 20 - 2 |
| Pokhara | 20 - 8 | 21 - 8 | 27 - 11 | 30 - 16 | 30 - 19 | 30 - 20 | 30 - 21 | 30 - 21 | 29 - 20 | 27 - 18 | 23 - 11 | 20 - 8 |
| Chitwan | 24 - 7 | 26 - 8 | 33 - 12 | 35 - 18 | 35 - 20 | 35 - 23 | 33 - 24 | 33 - 24 | 32 - 22 | 31 - 18 | 29 - 12 | 24 - 8 |
AVERAGE RAINFALL IN NEPAL
| | | | | | | | | | | | | |
| --- | --- | --- | --- | --- | --- | --- | --- | --- | --- | --- | --- | --- |
| Month | Jan | Feb | Mar | Apr | May | Jun | Jul | Aug | Sep | Oct | Nov | Dec |
| Rainfall (in mm / inches) | 47 / 1.9 | 11 / 0.4 | 15 / 0.6 | 5 / 0.2 | 46 / 1.8 | 135 / 5.3 | 327 / 12.9 | 206 / 8.1 | 99 / 3.9 | 42 / 1.7 | 0 / 0 | 1 / 0 |
Health and Safety
What are the principle health risks in Nepal? Is there any mandatory vaccination we need to take?
The most common health complaint in any developing nation is upset stomach diarrhea, vomiting. In many cases, the illness may be attributed merely to a change in diet, but occasional cases of food poisoning can occur, where the symptoms occur very quickly, severely and explosively. These are seldom serious or extended illnesses, but medical treatment should be sought if it occurs. Comprehensive travel insurance covers this. Tap water cannot be considered safe to drink anywhere in Nepal, and so only bottled, boiled, filtered or iodine-treated water should be consumed. Once again it is worth remembering that this applies equally when showering and cleaning teeth. Our host families fill up water bottles each morning with boiled water (often freshly boiled) and there are taps on site if we need more and have iodine to treat it with. We encourage everyone to drink plenty of water as the high humidity will make you sweat significantly.
There is no mandatory vaccination you have to have to enter into the country. We recommend that you ask your medical doctor for advice about vaccinations. Generally, immunizations for Hepatitis A and B, Typhoid, and Tetanus, plus medication to prevent Malaria, are very important for traveling to Nepal. If you have any sort of allergy please let us know in the beginning of the program so that we can manage the appropriate setting according to your health condition.
General Questions
Where can I use internet? Is there a place where I can use phone to make a call to my family and friend?
There are internet café's available in close proximity to the project site.
What kind of gifts would be appropriate to bring for the host family and the project?
Something that is representative of you or your country is often a great gift for your host family.
Could you please provide me the packing list?
Please pack the following:
Camera
Mobile phone (you can use mobile phone after changing sim card)
Sleeping bag
Mosquito repellents
Insect repellents
Sun-block
Map of Nepal
Toiletries
First aid kit
Flash light
Electricity adopter/converter
Sun glasses
Footwear (for work and travel)
Towel
Volunteering in Nepal for Free
If you are trying to find a place that truly deserves your volunteering service and a place where you can do it without having to pay a heavy fee, you might want to consider Nepal.
One of the poorest countries in the world, with a large number people finding it tough to meet their ends, Nepal deserves the contributions you can make as a volunteer. You would find it ironic that a country so rich with natural splendor and resources should lag far behind on the grounds GDP, per capital income, and human development index. Moreover, Nepalese are peace-loving, sincere, and hardworking people, making a serious effort to improve their living conditions and develop their country. There are many historical and socioeconomic reasons why Nepal remained trapped in a state of poverty and underdevelopment.
A volunteer from abroad, certainly, cannot change the situation overnight, but s/he can definitely make a positive impactwhich can have a long-term chain effect. In this regard, Nepalese people deserve your hand in their development efforts. There are enough indicators that the living conditions of the common Nepalese are improving slowly but surely, and the roles played by the international volunteers have been important for the outcome.
Major Free Volunteering Organizations in Nepal
There are dozens of international and local volunteering organizations actively involved in providing volunteer programs in Nepalese society, and participation of the international volunteers has been crucial for all kinds of organizations. You can go to Nepal by applying the free volunteer abroad programs offered by the international volunteering organizations like VSO, UN Volunteers, WWOOF, Winrock International and so forth. Getting a free volunteering opportunity with these organizations, however, might be highly competitive, considering the sheer number of applicants from around the world.
Instead, you might want to consider the free, low-cost, or affordable volunteering programs that do not charge you extra for the opportunity you have been given to volunteer in a specific area. However, they do not bear your personal expense and the operational costs. Call it free or highly affordable volunteering plans as you might; you will be responsible for the expenses you have caused. You will pay the volunteer program for your food, shelter, transportation and guide etc. for which you will be personally responsible anywhere anyway. In this sense, what you have got volunteering opportunity for free.
There are a handful of international and local organizations that offer you near-to-free volunteering packages in diverse areas. RCDP Nepal and IFRE Volunteers are among the forerunning and highly regarded volunteering organizations that have operated their projects in Nepal for over a decade. They attach no hidden fees to their service, and have a long track-record of transparency. Every year hundreds of volunteers participate with their affordable volunteering programs in Nepal. The programs cover areas as diverse as volunteering in monastery to working in orphanage.  With them, you can also volunteer to teach English or get involved with various conservation works.
Additionally, there are also many other notable volunteering and charitable organizations in Nepal which are helping to change the Nepalese society gradually. You can work to educate and empower the underprivileged children by sharing knowledge with  Ama Foundation or provide community services in the rural areas with FACE Nepal.   Similarly, organizations like Third Eye Foundation, Info Nepal, and VIN can give you an opportunity to have good experiences of volunteering at a comparatively affordable price.
What is sure about your volunteering experience in Nepal is that at the end the amount of information, knowledge, and wisdom you have gained during your volunteering days in Nepal will seem so great to yourself that the little price you have paid will seem completely insignificant. You would be glad that you ventured out to a beautiful Himalayan country called Nepal to offer your volunteer service.
After all, what is more important in life than going out to help and kindle hope among the fellow humans who are in a desperate need of those things?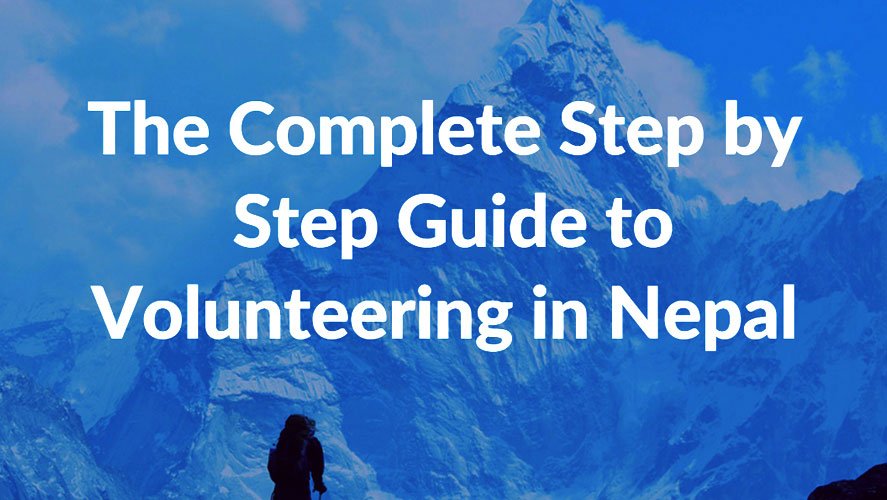 This ebook is a practical guide to everything you need to know for your volunteer experience in Nepal. In this ebook you will find information, handy hints and tips about popular projects and organizations, pre-travel planning, what to expect from volunteering, how to get the most out of your experience, and answers to frequently asked questions to help you prepare for your what will be a life changing Nepal volunteer and travel experience.
Chapter 1: Getting started – Volunteer in Nepal
Welcome to Nepal
Nepal is a fascinating country full of diverse cultures, religious traditions and breathtaking surrounds. It is a place to explore, go on adventure or get in touch with your spiritual side. From trekking Mount Everest, riding elephants in the Chitwan National Park, visiting temples, palaces and monasteries, and experiencing the flavors of food, to immersing yourself in the communities, and making friends with the warm hearted Nepalese people; a volunteer opportunity in Nepal will be a sensory journey and life changing experience.
Nepal however is a developing country, and after the disaster of the April 2015 earthquake it needs all the help it can get to rebuild and strengthen the country and its communities. There are numerous volunteer opportunities across the country in areas such as teaching, medicine, childcare, women empowerment, conservation and community development. A Nepal volunteer placement will be a rewarding experience, where your time, effort, dedication and support will be greatly appreciated.
Why you should volunteer in Nepal
Landscapes
Nepal is blessed with stunning natural beauty, from breathtaking mountain and valley views, including 7 of the highest mountain peaks in the world, UNESCO World Heritage Sites, beautiful lakes with spiritual significance to temples, monasteries, and palaces. When you volunteer in Nepal you will witness all this beauty and be able to find peace, serenity and calm.
Friendly locals
Nepal is said to have the friendliest people on earth and the Nepalese embrace visitors to their country. Get to know the locals and you will undoubtedly experience great hospitality and maybe even make lifelong friends after they share their country and culture. The friendliness of the people also makes Nepal a safe destination for both traveling and volunteering.
Culture
With a range of different ethnic groups throughout the county Nepalese culture is rich, diverse and unique. These influences can be witnessed through the music, food, religions, beliefs and languages, and volunteering in Nepal offers the perfect opportunity to experience them all.
Adventure
Nepal offers great adventure opportunities. The Himalayas, Everest and the Annapurna Region provide some of the world's best hiking and trekking, and the country also plays host to whitewater rafting, bungee jumping, paragliding, hot air ballooning, wildlife safaris and more.
Find your serenity
Out of the hustle and bustle of the cities, the temple, monasteries, sacred places and breathtaking landscapes of mountains and lakes make it a place where you can take time out to explore your inner peace. Meditate, pray, practice yoga or relax, rejuvenate and collect thoughts in the natural beauty of your surrounds and awaken your spiritual senses.
Unique cultural immersion opportunities
Nepal is a country with rich cultures and traditions, festivals and celebrations. Undertaking a volunteer project in Nepal and living with a host family will give you many opportunities to immerse yourself in the cultures and lifestyle of the Nepalese people who will be more than willing to spend time with you to teach you their cultures and show you their country.
View the world from a different perspective
A volunteering placement in Nepal will force you to new way of looking at the world and the way in which you live and will give you a whole new appreciation on life. Seeing life through the eyes of Nepalese people will be a life changing experience, how they live, their beliefs, customs and cultures, their strength and attitude to life will all be part of a journey of personal growth.
You will bring smiles to children and people
When you volunteer in Nepal you will be having a huge impact on the lives of individuals and communities. The Nepalese are very friendly people and you will notice their gratitude and appreciation for your help through there warm hearted smiles.
What are popular volunteer project available in Nepal?
Unfortunately there are many orphan children in need of shelter, support and love throughout Nepal. Orphanage projects have been set up in across the country to provide a positive and nurturing environment for these children.  Volunteers in these placements undertake tasks in providing a children with love and support, participating in games and activities with the children and assisting in creative arts and education projects. Other duties may involve helping with feeding, health and hygiene of the children, cleaning, making beds and washing. The main responsibility in these projects is to provide a positive and nurturing environment for the children.
Teaching programs in Nepal have been set up to provide English language education and support for the Nepalese community through schools and community centers, which will benefit them in providing them with greater chances for future employment in business and tourism. Volunteers in these projects are responsible for preparing and teaching lessons, assisting with homework, assessments and possible opportunities with helping out in other subjects or extracurricular activities.
A large portion of the Nepalese population suffers due to their lack of access to basic healthcare and medical needs. Health projects have been set up across Nepal to balance this inequality, and to have a positive impact on the health of the Nepalese people in these situations. Volunteers on these projects generally shadow doctors and nurses, and provide them with assistance where required. For many Healthcare positions you will be required to have experience in the industry.
Women Empowerment Projects
Women Empowerment programs have been set up in Nepal in order to raise women's confidence in the areas of business and community leadership, through education and training. Volunteers in these projects help teach English and computer skills, lead or assist in workshops and activities, and provide a fun, encouraging and supportive environment for the women involved.
Monk projects
Monk projects have been set up in Nepal to teach the children and young monks. In this project you will immerse yourself into Buddhism cultures, while teaching English to students at schools which are connected to the monastery. Volunteers will primarily be involved in preparing and teaching English lessons, but will also have the chance to assist in extra-curricular activities, games and creative projects. As part of the monk project you will have the opportunity to join the monks in meditation, songs and rituals.
What are popular places to volunteer in Nepal?
Located in the Kathmandu Valley in the Himalayas and situated at around 1400 meters above sea level lies Kathmandu, the bustling and lively capital of Nepal. The city possesses a rich historical, cultural and religious heritage, represented in the architecture, monuments, temples, monasteries and shrines which you will find throughout the city.
Kathmandu is also a place for great shopping, dining experiences, and nightlife. Volunteer in Kathmandu means you get to immerse yourself into the liveliness, customs and cultures of the city, and discover its gems for yourself.
Popular volunteer programs in Kathmandu are : community development, education, healthcare, social rights, environment and wildlife preservation.
Pokhara
The second largest city in Nepal, Pokhara is a metropolitan city situated by the shore of beautiful Phewa Lake and surrounded by stunning landscapes of snow-capped mountains. The city has a laid back atmosphere, with great dining options, and its lake provides a tranquil setting for relaxation or adventure activities, including paragliding, whitewater rafting and hiking.
Popular volunteer programs in Pokhara are: disaster relief, orphanage care, childcare, teaching, health, human rights
Located on the banks of the Narayani River, the capital of the Chitwan District Bharatpur is said to be one of the fastest growing cities in all of Nepal. The gateway to The Royal Chitwan National Park is now a protected forest region and a UNESCO World Heritage Site. The subtropical forest areas provide an amazing display of flora and fauna and is home to a variety of animals including elephants, leopards, sloth bears, wild bison's, rhinoceros and the Bengal tiger. The Chitwan District is a place to explore nature at its finest.
Popular volunteer programs in the Chitwan District are: teaching, healthcare, social work, conservation and wildlife, elephant projects
Everest Region (Khumbu)
Located on the Nepalese side of the Mount Everest, the Khumbu area is made up of many villages between the Sagaramanth and Sagramatha National Parks. Villages in these areas are quite isolated, and you will discover the country life, traditions and friendly hospitality of its inhabitants while being surrounded by stunning mountain landscapes.
Popular volunteer programs in the Everest Region are: English teaching to Buddhist monks or in rural schools, childcare
What is the best season to volunteer?
Nepal has four distinct seasons: spring (March – May), summer (June-August), autumn (September –November) and winter (December – February). The best in terms of climate for visitors to Nepal is during the autumn months, as the weather is generally pleasant. This season is however also the most popular for hiking and trekking and holds two of Nepal's biggest Hindu festivals: Dashain and Tihar. Spring is also another good month to visit especially for the colorful flora on display.
The best season for your volunteer project may depend on what it involves, and some programs are not available year round, so be sure to check with your organization and project when the best season for your chosen project is.
Chapter 2: Choosing your Nepal volunteer program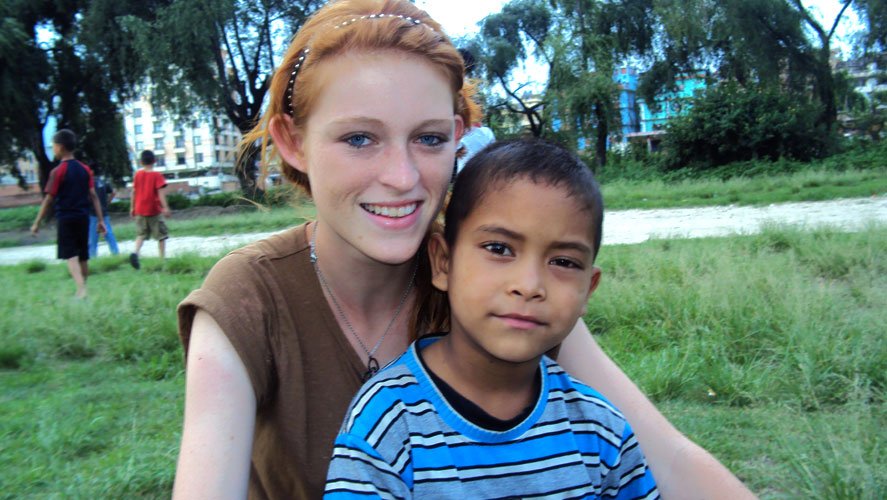 Choosing to volunteer in Nepal is the first step, choosing the right organization to book your Nepal volunteer program through is the next. There are many organizations which offer a variety of volunteer programs in Nepal, but choosing the right organization can be difficult with so many options on offer.
Below are a few things you should consider when looking at different options.
Industry experience
How many years an organization has been in the industry, along with how many volunteers they have placed on volunteer projects is often a good indicator of the company's reputation and experience. Another good sign is a company with industry related awards or recognitions. If you can find any facts or figures based on project success, fund raising, communities helped, projects completed, and so on this is another good sign of a professional company with proven industry experience.
Volunteering program fees can vary greatly, and some can be quite expensive. When looking for a quality volunteer experience it is important to know exactly what you are paying for, (accommodation, meals, transportation, cultural immersion programs, insurance, training), and how much of your fee actually goes towards supporting the projects, communities and host families which are involved.
You want to make sure that you receive value for money, and will be booking through an honest company whose priority is to support, develop and give back to the projects and people they work with.
Website and Social Media
A professional organization is likely to have a well presented website, and be present on multiple social media platforms such as Instagram, Facebook, Twitter, Pinterest, Google Plus etc.
Check the organizations website and social media posts for quality and up to date information, and check their website for the following:
Photographs
Reviews
Volunteer communities or forums
Online support
Registered company details
Detailed project information
Company history, missions and goals
Quality Assistance
A good organization will offer high quality and professional support and assistance, especially when answering any questions or concerns which you many have. Use their online chat (if applicable), email or call the organization with some questions to gauge how efficient, responsive and willing to help you they appear to be. A good organization should respond to online chat and emails efficiently and in a professional manner.
Positive Reviews
A quality volunteer organization provides invaluable, enjoyable and rewarding volunteer experience which benefits both the volunteer and the projects and communities which they work with. Therefore you should look for genuine reviews from previous volunteers, as these are often a good indicator of the company's professionalism and reputation and what they provide.
So you have decided to volunteer in Nepal. In this chapter you will find important information for pre-travel planning on topics such as visas and vaccinations, along with helpful tips for booking your airfare, raising funds to support your volunteer experience and packing advice.
Volunteering in Nepal calls for a regular tourist visa, which can be organized online. Once your application has been submitted you simply print a copy of your receipt, which will need to be presented to the immigration officers in Nepal. The Tourist Visa allows for a maximum stay of 150 days in a calendar year, (January to December). You will need to take this into consideration if you are entering the country at the end of one year and plan to leave in the following.
Tourist visas may also be obtained at the airport, however the online application avoids delays and long queues at the airport. Visa fees vary for 15 – 90 day length stays, and on your nationality, so be sure to check this with your local consulate before leaving.
For more information on visas and applying for your online visa click the links below
http://online.nepalimmigration.gov.np/tourist-visa
http://www.nepalimmigration.gov.np/content/tourist-visa.html
Passport
To enter Nepal all non-Nepalese citizens are required to hold a valid passport. Passports must have a minimum of 6 months validity and have one free page available.
Before you head off on your volunteer adventure in Nepal it is important for your health and safety that you consult a medical professional for advice on recommended vaccinations. At the least your Tetanus shot is up to date. Shots for Japanese Encephalitis, typhoid and hepatitis A & B are strongly recommended, along with medication for malaria prevention.
The site below offers a good guide for medical advice and health safety tips in Nepal.
Once you have been accepted onto your Nepal volunteer program it is time to start looking for your airfare. International airfares are often very expensive; however there are some things you can do to look for a great deal.
Sign up to emails and newsletters from airlines and flight search/booking engines to receive up-dates on specials and fare alerts
Be flexible with your travel dates. If you can volunteer in the low season this will also help
Use flight search engines such as Expedia.com to compare different airlines and fares
Talk to a travel agent and get them to notify you if any deals come up
Check to see if there are alternate airports that you can fly into
Although cheap is always appealing, make sure you check the fare rules. Cheap fares are not always the best, and may involve extra charges for checked in baggage, meals, entertainment and change/cancellation fees
Raising funds
Volunteering can be an expensive undertaking, but there are ways in which you can raise funds to help meet the costs without breaking the bank. Ideas include hosting an event for your charity, selling any unwanted or unused goods that you may have, or setting up an online campaign. Online campaigns are easy to set up, you can promote your volunteering campaign via social media platforms and receive donations from friends, family and the general public via online banking or PayPal.
Check out the sites below for some more fundraising ideas and online campaign sites
Suggested Reading:
Before traveling to Nepal it is a good idea to do some reading up on the country, to gain an understanding of cultures, religions, history and destinations.
A good guide book always comes in handy for researching things to see and do and getting a bit of an understanding of towns and regions and handy tips for traveling in Nepal.
ROUGH GUIDES – THE ROUGH GUIDE to Nepal
Lonely Planet – Nepal Travel Guide
A Nepali phrase book will also come in handy
Lonely Planet – Nepali Phrasebook
Some other suggested reading to gain an insight into Nepal, the destination, cultures, religion and people are:
Little Princes: One Man's Promise to Bring Home the Lost Children of Nepal by Conor Grennan
The Violet Shyness of Their Eyes: Notes From Nepal by Barbara Scot
Traveler's Tales Nepal: True Stories of Life on the Road (Travelers' Tales Guides) by Rajendra S. Khadka
So it's getting close to your day of departure and it's time to start packing for your adventure. Here are a few tips for what to pack when volunteering and traveling in Nepal.
Travel documents including passport, online visa receipt or application, 2 passport size photos, ticket confirmations, contact details of project and organization, travel insurance)
Credit cards and cash (USD or Euros for visa fees + local currency)
Nepal guide book and phrase book
Travel power adaptor and any necessary electronic devices (camera, phone, computer, shaver, etc) and chargers.
Travel towel and pillow
Daypack, comfortable walking shoes, waterproof sack
Torch or headlight
Any required medications especially malaria tablets
Toiletries
Water filtration bottle
In terms of packing clothes for your journey, this will really depend on the type of project you have chosen, the region it is located in and what you want to experience while in Nepal. However, it is recommended to take a combination of light weight and warm clothing regardless of your base. Kathmandu also has fantastic shopping at great prices, so if you forget to pack something you are likely to be able to buy it once you arrive.
Some recommendation are:
Merino wool layers as these are good at regulating body temperatures.
Wind and waterproof jacket
Good walking shoes with good grip
A pashmina or sarong for women
Respectful and non-offensive clothing
When you volunteer it is a really nice idea to show your respect and appreciation to the project staff with a small gift. Gifts do not need to be big or expensive, just little souvenir type gifts from your home town, it is all about the thought and it will be greatly appreciated, especially if you are working with children. If working with children some ideas for gifts are games, toys, books, stationary or learning resources.
Chapter 4: Information you must know about your project
Knowing as much as you can about your project and volunteering in Nepal will help provide peace of mind, while understanding your role, responsibilities and expectations as a volunteer in your project and while staying with your host family.
Get detailed information about your project
Before you go find our as much as you can about your project as you can. Be sure to know the following information.
Name and location of project
Contact details for your project (address email, phone, website)
Who you will be reporting to
How many people you will be working with
Where your project is in relation to your accommodation and how you will get to and from the project
If local staff speak any English
What you are roles and responsibilities in the project are
Daily work schedule including starting, finishing and any break times
If you are required to wear anything specific for the job
Learn more about your host family
When you volunteer in Nepal you are likely to be staying with a host family. Your host family will not only be your accommodation provider but also be a great resource for learning about Nepal, and integrating into the Nepalese community. Before you go try to find out as much as you can about them, as this will make your stay more rewarding.
Ideas for things to ask about:
How many members in the family, names and ages
Whether they work or study
If they have any religious beliefs and if so what they are
Where they live in relation to the project
Whether you will have a private or shared room, and what access you have to other areas of the house (i.e. kitchen for cooking your own meals, laundry, living area)
Whether you will have a private bathroom
Have they hosted any volunteers in the past
Do they have any house rules which you need to follow and respect
Do they offer any cultural immersion opportunities
It is important to know that when you are in Nepal there will be local support to assist you if you have a problem or an emergency situation with your project, host family or Nepal volunteering experience in general. Before you go get the details of your local support system, this includes an address (if they have a drop in office), phone number, email and contact person. If possible contact them before you go to introduce yourself and establish some kind of connection.
Make final call before leaving
Before you leave call your organization and ask any last minute questions you have. Also be sure to confirm all your flight details with them, including: airline, flight number, arrival date and time and terminal number if you know it. Also check that they have your contact details and details of your emergency contact.
Chapter 5: Arriving and Volunteering in Nepal
In this chapter you will find information and tips on ways to make your volunteer experience rewarding, along with useful information on safety and do's and don'ts while traveling and volunteering in Nepal. You will also find tips on how to deal and overcome cultural shock and recommendations and suggestions of things to see and do while in Nepal.
How to make your volunteer experience rewarding
Get to know your host family and the locals
Not knowing anyone in a foreign country can be hard, but in a place like Nepal where the locals are kind hearted and welcoming you won't be without a friend or support network for long. Spend time getting to know your host family, neighbours, and people in your project. This will help you familiarise yourself with the country, its cultures, languages and help you to integrate into a community. Experiencing life from a local's perspective is such a rewarding experience.
Getting to know the country, and experiencing its many breathtaking landscapes will enhance your experience and you will find a sense of peace and calm outside of the city. Exploring the city/town you are staying in is also a valuable activity, as you will become familiar with the community and find all the local haunts.
Immerse yourself in the cultures
Learning about new cultures and opening your eyes and mind to new ways of thinking is all part of a volunteer experience in Nepal, and one you will find very rewarding if you allow yourself to make the most of the opportunities that are presented for cultural immersion. Get to know the history of the local people, take park in classes in traditional music, dance, arts and crafts or cooking to fully appreciate both the culture and the Nepalese people.
Appreciate the small achievements
The time you spend volunteering in Nepal will be greatly appreciated by the Nepalese people on your project, and the community which you work with. Although you may not see changes happening immediately you can appreciate the small achievements that you might have, such as making an orphan child smile because you showed them you cared, listening to a class full of students put the English skills you taught them in to practice, or providing a nutritious meal for someone in need. These are small achievements and heart-warming moments which will have a big impact on the people you deal with, and create a positive and rewarding volunteering experience for you.
Dedication to your project
Being dedicated, passionate and enthusiastic towards your project, the roles and responsibilities you undertake and the people you work with will all have an impact in creating a positive and rewarding volunteer experience for both you, your project and the communities which you are spending time with.
Embrace change
When volunteering in Nepal it is important to remember that the way people live is likely to be completely different from what you are used to. You are not likely to find all the modern conveniences, comforts and standards you expect from western cultures. This may be hard to deal with at first, but take on the challenge. Be open to new experiences, embrace the change and appreciate the way in which the Nepalese live and you will find greater rewards in your experience
While in Nepal volunteering make the most of any opportunities you get to learn some of the Nepali language. This will not only help you get by, but showing an interest in learning the language shows a sign of respect. Being able to do things like greet people, ask for directions, order food and hold a basic conversation in Nepali will be rewarding.
Safety while volunteering in Nepal
It is important to be aware of your safety and security when traveling and volunteering in Nepal.  The Nepalese people are very friendly, welcoming and hospitable towards foreigners, making it a generally safe destination for travelers. However, like most places in the world there is still petty theft, robberies and scams which you need to be aware of.
Another safety issue to be aware of is the risk of an earthquake. Ask project staff about earthquake emergency procedures when you arrive in Nepal.
Before you leave
Monitor travel warnings and advice on sites such as the one here.
Register your travel details with your consulate. Some countries allow you to do this online, examples are below:  
Purchase a high quality travel insurance policy which offers  maximum protection
Give copies of your travel documents, itinerary and contact details to your family or good friends
Obtain all details of your local country support and emergency services in Nepal
Notify your bank of your international travel plans, and obtain their contact details in case your card is lost, stolen or phished.
Pack appropriately, and remember to include both respectful attire and all required medications
While in Nepal
Always keep an eye on your belongings and pay attention to your surroundings
Dress appropriately especially when visiting religious buildings
Respect the cultures and religions in the country and don't force your beliefs on any one
Try and travel in a group
Don't walk around in dark streets on your own especially if you don't know where you are going
Don't trust everyone and pay attention to scammers trying to sell you tours for cheap prices.
Apply common sense
Find out where local authorities are located (police, hospitals, information centers)
Know what to do and who to contact in case of an emergency
Carry around a copy of your passport. (Do not carry around original documents)
Do not enter into any situations where rallies may be taking place
Do not drink or clean your teeth with the tap water
Keep informed of any travel warning especially related to natural disasters
DO
Make sure you dress appropriately and conservatively and do not wear anything that could be seen as offensive.
Respect and get to know the cultures and religions of Nepal
Try to learn some of the Nepali language even if only greetings
Enjoy your volunteer project and show dedication and enthusiasm towards it
Always book hiking and adventure activities through reputable and registered companies
Be aware of your surrounding area and your belongings at all times
Carry around toilet paper, tissues or wipes
Try the local cuisine
Witness a cultural or religious festival
Participate in a traditional yoga class
Be open minded
Immerse yourself in the culture
DON'TS
Take photos of people, shrines, temples or sacred objects unless permission is given
Don't expect everything to work the same way as they do in the west
Disrespect the nature, culture or religious beliefs of the Nepalese people
Lose sight of why you chose to volunteer in Nepal
Force your views on others
Point with a single finger, especially towards a sacred object or place
Show inappropriate affection towards a loved one in public places
Raise your voice. In Nepalese culture this is seen as being disrespectful and rude
Give money to young children begging on the streets as they tend to drop out of school if successful.
Leave Nepal without experiencing the genuine friendly hospitality of the locals and experiencing the beautiful country landscapes and vibrant cities.
For some more tips on etiquette and do's and don'ts in Nepal click on the link here
Cultural Shock
Volunteering in a developing country can be a difficult experience at times, especially when it comes to dealing with culture shock. Things that you witness, sounds that you hear, flavours that you taste, and the sensations that you feel are all part of the cultural differences you may encounter when you volunteer in Nepal.
Be informed
One way of minimising the effects that culture shock may have on you is by researching and being informed about the destination before you go. Read up on the cultures, history, economic, social, political situations, laws and religions, and what effects this has on the living conditions and lives of the Nepalese people.
Read travel guides, tourist information sites, news updates, volunteer and travel blogs, reviews and travel warning and safety advice sites for Nepal. You will never be fully prepared for the difference in cultures and living but it will give you an understanding of what you may encounter.
Remember why you are volunteering
When you volunteer the differences that you experience many at times get you down. This is all part of living in a developing country but it is important to remember that the reason you are volunteering is to provide assistance, support and development for these countries to strengthen, enhance and improve their quality of living.
Network – Host family, locals and fellow volunteers
Learning to integrate into a foreign environment can be difficult at times, especially when you don't have your usual home comforts and support network of family and friends. Spend quality time getting to know the members of your host family, and make every effort to make friend with the other volunteers.
Get to know the local staff from your project as they are a valuable source for integrating into the local community, and also for recommendations of things to see and do from a local perspective.
There will also be times when you are volunteering in Nepal that you will feel the need for familiarity. Many of your fellow volunteers are likely to be experiencing similar situations and feelings. Get to know them and hang out with them in your free time. They may not be from the same country as you but it is likely that you will all share the English language and other interests.
Observe the locals and get to know your surroundings
Familiarise yourself with the town or city that you are volunteering in, find out what there is to see and do in the area, where locals hang out, do their shopping and what types of activities they take part in. Observe how they interact with each other; things like how they greet or say good bye to each other, how the young treat the elderly, men interact with women etc. This is all part of integrating into a community and minimizing cultural difference and shock.
From history, religion, culture, action, adventure, shopping, great cuisines and stunning landscapes Nepal is a country in which you can take the time to explore and discover, relax and find your sense of calm or take you on a journey of self-discovery. Volunteer in Nepal and experience its magic and charm.
Take part in one of the many action and adventure opportunities on offer; from mountain treks, white water rafting, paragliding, hot air ballooning, elephant riding and more.
Visit one of the many monasteries, palaces, temples and sacred sites
Find your serenity surrounded by the stunning landscapes
Ride an elephant at Chitwan National Park and look out for other wildlife which exist in the park including rhinos and the Bengal tiger
Visit the colourful and peaceful Lumbini the birth place of Buddha
Visit the historic town of Bhaktapur and discover its medieval charms, ancient temples and intricate wood carvings while witnessing its majestic backdrop of snow-capped mountains
Get to know the friendly Nepalese people and their culture and religion
Visit the ancient city of Patan and visit one of the many temples
For a true trekking adventure head to Everest base camp and start your adventure
Visit the laid back city of Pokhara, take a ride in one of the colourful boats out on the lake or visit Barahi Mandir an island which sits in the middle of the beautiful Phewa lake
Explore stalactites and stalagmites of the Caves of Siddha Gufa the largest caves in Nepal as you go 437meters underground.
Take park in a traditional yoga session
Visit local arts and crafts markets
Try the local cuisines
Take part in religious or cultural events or activities
Witness or take part in one of the many festivals
Learn the language
Explore the cities hidden treasures
Chapter 6: Completion of Project & Follow Up
Volunteering in Nepal will be an amazing, life changing experience which you will want to share with your family and friends. Before you go start a blog or journal for your experience which you can share and keep people updated and informed about you, your project, the destination, the eye opening and heart-warming moments which you encounter and the people you meet along the way that impact your journey. Take photos of the destination, your project and new found friends. This is not only a good way to keep people informed of your volunteer experience but is also a good way to raise awareness for your cause and the help that is needed in Nepal to help strengthen, educate, develop, maintain and build communities.
Honest feedback about your host family, project and volunteer experience is always appreciates so that the organization can continue to grow and provide quality projects for volunteers and provide invaluable assistance and support to the communities and countries which they work with. Writing a review or testimonial and providing constructive feedback is always appreciated and is a valuable resource for future volunteers. Also becoming part of an online volunteer community or forum is beneficial for the organization and other volunteers. 
When you return, don't lose sight of why you originally volunteered. If you are truly passionate about the project and its cause, talk with your project, organization, fellow volunteers or local communities about ways in which you can provide continual support. This could be by raising awareness of the situation, providing resources and funding or promoting volunteering experiences
Chapter 7: Most Frequently Asked Question by Volunteers
How will I get from the airport to my host family/volunteer house?
When you volunteer in Nepal your organization will arrange your airport to host family/hostel accommodation for you. Be sure that you provide the organization with all your correct flight and contact details so that appropriate arrangements can be made for you.
Will there be support from staff in country?
In most circumstances, in-country support will be available for you. Check with your organization before you leave for all contact details for the in-country support that will be available for you. It is also recommended that you make contact with your local support before leaving.
How many other volunteers will be participating with me?
The number of volunteers that you will be working with will be dependent on a number of factors. The season in which you will be volunteering in and the number of volunteers that the project accepts at any one time. You can check with your organization for these details.
If I volunteer with my friend can we be placed in the project and housed together?
In most circumstance this should be no problem at all however it is strongly recommended that you advise your organisation of this well in advance so that they can make suitable arrangements for you.
Are meals and housing provided?
If you are place with a host family in Nepal than yes you should have 2-3 meals provided for you. If your accommodation in in a hostel then you may need to organize and prepare your own meals. Your organization will be able to provide you with these details.
I am a vegetarian will that be a problem?
In Nepal, being a vegetarian will be no problem at all. Nepalese cuisine is most made up of mostly of lentils, rice, vegetable and herbs and spices, so you will eat quality, nutritious and flavoursome foods
Will my host family be able to speak English?
In most cases there should be at least one member of your host family who will be able to understand and speak English
Can I travel to other cities during my days off?
On your days off from volunteering it is encouraged that you make the most of your time in Nepal to explore the country and visit its many beautiful places. You will just need to make sure that your travelling does not overtake your volunteering experience and that your project is your number one priority.
Do I have to bring my own bedding and mosquito nets?
If accommodation is provided for you as part of your program fee than you are not required to take any bedding. Bed linen and pillows should be provided for you.
What if I don't speak the native language?
If you are volunteering in the main cities than not speaking the native language shouldn't be too much of a problem as many Nepalese are able to speak a little bit of English. However it is always a good idea to familiarise yourself with some common words and phrases to help you get by, especially if you are located in a rural area.
How will I get to my project every day?
This will depend on where your project is located in relation to your accommodation. In some instances you will be staying close by to your project so you will be able to walk. For other projects you may need to take public transport or some projects may even provide transfers for you. Ask your organization for full details and recommendations of this.
Can I speak with a volunteer who has gone?
Many organizations have online forums and volunteer communities set up on their website where you can ask previous volunteers about their Nepal volunteer experience, the destination or the work in which they undertook in the project.
What kind of food will I eat while I'm there?
If you are staying with a Nepalese host family than it is likely that you will be served Nepalese cuisine which usually consists of lentils, potatoes, vegetables, rice, curries, pickles and bread.
How many hours per day will I be volunteering?
In most circumstances volunteers will work between 4-6 hours per day however, schedules are sometimes quite flexible and hours may be broken up between morning and afternoon/evening shifts. Check with your organization about your required work hours
How much money do I need to bring?
It is relatively inexpensive to travel around, eat out and shop in Nepal. With accommodation and meals provided as part of your program fee you will only need to budget for your personal expenses. In generally you should be able to get by on around $12 a day, which should cover local transport and snacks. If you want to go out, visit places with entry fees and travel the country then you should budget for more.
This free ebook is just written to help volunteers. So please use this book just as a general reference or source of information. We do not guaranteed the validity of information as we cannot keep yourself updated with changes in field or situation. So please do not use this book as a definite or authority guide. It is simple information to help volunteers