Teaching Project
>
>
>
Teaching Project In Kenya
Teaching Project In Kenya
Share your knowledge of the English Language with schoolchildren in Kenya!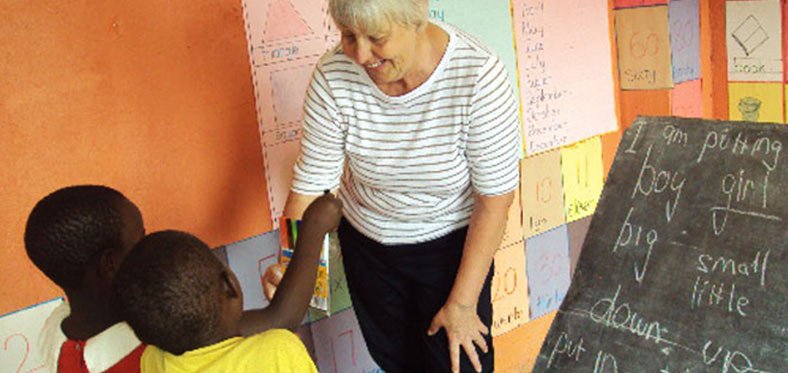 Work alongside Kenyan teachers in rural schools

Provide a much needed service teaching English

Experience a rewarding experience working in schools of Kenya

Volunteer abroad affordably & safely
Project Summary
There is a current lack of teachers in most schools, which are located in the outer city areas and villages due to brain drain. Many teachers have transferred to teach in Southern Sudan and Northern Uganda. The Kenyan education system recently went through major changes when free education was provided to the primary level. More students have are now going to school and so there is a shortage of teachers in the public schools. Volunteers are a welcomed resource. As a volunteer teacher, you will work in the rural schools mostly work under the direction of the head teacher.
Please note school holidays in Kenya runs from April to May and August to September. Volunteers will teach in orphanage during this time. In Massai, volunteers can work in other projects.
Skills/Qualifications Needed
Volunteers/Interns interested in teaching must possess some kind of teaching certification, degree in education, have a major in science, math or computer oriented classes. Volunteers without credentials are not allowed to work in this program because of the regulations. The schools require a copy of your resume, clearly stating credentials and education, before your arrival to the project.
Volunteer Responsibilities
Job responsibilities of volunteers joining as teachers vary with each school (secondary or primary). The schools provide the curriculum and teaching material. Mostly you will work in conjunction with another teacher and you will report to the head teacher.
Room/Food/Supervision
We arrange for room, food and supervision for volunteer from the start to the end of program. During first, week of language and cultural program, volunteers stay with one of the host family in Nairobi. The home is located 10-minute drive from the city giving easy access to most part of the city.
During volunteering at the teaching project, volunteers will stay with a host family. You will either stay near the center or you will commute to the project by matatu every day. Host families will offer a separate room but you will share the bathroom with them. You can find the details of arrangement for room/food in placement sheets provided you. Our field staff visits you every 2 weeks and maintains contact by phone or through email with volunteers who are placed in farther locations.
FAQ
What is the name of the school I would be placed?

We work with numerous schools and host families in and around Nairobi. Volunteers can expect to receive project details prior to their trip after they have completed their application.

What is the age range of the students in the school?

Children who participate in the English teaching program in Kenya range in age from 3-14 years old.

How many students are in the school? How many of them are in each class?

Each class has 30 students and the total per school ranges from 200-800 children.

Will I be handling the classes on my own or will there be someone assisting me while teaching?

Volunteers will be work alongside a local teacher.

Do they have teaching curriculum?

The education system is approved by Kenya government and therefore we have a school curriculum which volunteers use while working with local teachers.

How many hours a day do I need to teach?

Volunteers work for 3-5 hours per day, Monday-Friday. Volunteers are encouraged to use their weekends to explore the beauty of Kenya.

Do I need to bring teaching materials? Or does the school have teaching materials which I can use?

The schools have books designated to their curriculum. Volunteers are welcome to bring other school materials such as pens, stationary, chalk, balls – any items the volunteer feels may benefit the school.

Is teaching available all-round the year? When will it close for how long?

The English teaching position is available year-round with the exception of one week over the Christmas holiday in December.