Volunteer in Argentina
Are you ready to use your skills and compassion to change your life and the lives of people you touch?Would you like to travel in South America? Consider volunteering in Argentina for an unforgettable life experience.
From the majesty of Glaciers National Park (a UNESCO world-heritage site), to heart-pounding waterfalls and fabulous beaches, Argentina is home to spectacular scenery. Amidst this beauty, along with rich history, bustling cities, and wonderful food, you can work to transform lives.
Despite its beauty, Argentina has significant need for humanitarian work provided by volunteers. About one-third of the country lives below the poverty line. The country's children suffer the most. There is an overwhelming number of orphans living on the streets, forced to scrounge through garbage dumps for food, with some prostituting themselves to survive.
Today, Argentina needs volunteers more than ever!
This is where you come in. You can help by working in children's outreach, teaching English, working in health care, promoting dental care, working with disabled and special-needs children, or in community development. The possibilities are indeed infinite.
Help orphans and impoverished families in Argentina while you contribute to lasting change in their lives and communities in which they live.
Make lifelong connections and be inspired! Request information about volunteering in Argentina and choose a program that speaks to you!
Volunteer Work Projects and Locations
IFRE's volunteer programs in Argentina provide numerous options for volunteers to choose from located in and around the splendid city of Cordoba.Volunteer programs in Argentina include:
Special Programs (Volunteer + Travel, Group)
Volunteer Program Fees & Dates:
Volunteer Program Dates
Most programs are available year-round. We recommend volunteers begin their placements on a Monday, scheduling their arrival and departure on the weekends. However, due to flight availability, particularly traveling internationally, start dates are flexible.
We ask that all volunteers ensure to communicate their arrival and departure plans clearly to their country coordinator to ensure transportation and accommodations are properly arranged.
Volunteer Program Fees
IFRE Volunteers strives to provide the lowest fees along with transparency to all of their volunteers!
Affordable fees
Registered non-profit for tax deductible fees
Transparent transactions ensures volunteers they know where their money goes
Proven quality and safety
IFRE Volunteers is proud to offer the world's most affordable fee for international volunteering and as a 501(c)3 organization, your program fee will be tax deductible. We are proud to focus on the humanitarian aspect of our business, not on profit.
We strive to maintain affordable cost, particularly for volunteers; we recognize the value of your donated time and efforts. We remain devoted to maintaining both the quality of the program and the safety of all volunteers involved.
IFRE fees comprise of two separate fees:
Application fee of $299 USD (covers advertising, staff/office expenses, etc.)
Weekly program fee paid directly to your project (covers room/board, field support, etc).
You will pay your fee directly to host families and projects. In this way, what you pay will go directly from you to the people who deserve it (not for profit).
Volunteer Program Fee (US$)
| Weeks | Hostel Shared Room/ No Meals | Host Family Private Room/Half Food | Medical (Hostel Shared Room/No meals) | Medical(Host Family Private Room/Half Food) |
| --- | --- | --- | --- | --- |
| 1 Week | $404 | $460 | $454 | $510 |
| 2 Weeks | $488 | $600 | $588 | $700 |
| 3 Weeks | $572 | $740 | $722 | $890 |
| 4 Weeks | $656 | $880 | $856 | $1,080 |
| 5 Weeks | $740 | $1,020 | $990 | $1,270 |
| 6 Weeks | $824 | $1,160 | $1,242 | $1,460 |
| 7 Weeks | $908 | $1,300 | $1,285 | $1,650 |
| 8 Weeks | $992 | $1,440 | $1,392 | $1,840 |
| 9 Weeks | $1,076 | $1,580 | $1,526 | $2,030 |
| 10 Weeks | $1,160 | $1,720 | $1,660 | $2,220 |
| 11 Weeks | $1,244 | $1,860 | $1,794 | $2,410 |
| 12 Weeks | $1,328 | $2,000 | $1,928 | $2,600 |
Spanish Lesson $12 per hour
Program Fees Cover:
Accommodation (hostel or host family)

Food (see price table for different options)

Airport Pickup and transfer

Program Orientation

In-country support

Personalized project

Pre-departure information

Certificate of completion

Fundraising ideas and letters

Discount for returning volunteers
Program Fees Exclude:
Visas

Airfare

Personal expenses on soft drinks and foods

Daily transportation

Airport return transfer
The volunteering in Argentina program fees will cover expenses that will begin on the first day of the program (usually the first or third Monday of the month) to the last day of the program. If you arrive before the first day of the program or you decide you stay beyond your program's last day, you will be responsible for the additional expenses, which would typically be around $30 a day for room and meals at a hostel.
Arrangement of Room/Food/Supervision
IFRE manages your living accommodations either in host family or hostel in Argentina.
Our host families are socially respected and are experienced with hosting international volunteers. They have strong interest in our volunteers' safety and well-being and demonstrate this with caution and care. In most host family situations, volunteers will share a room with another volunteer of the same gender.
Your hostel is located in a charming neighborhood in the city of Córdoba. Córdoba boasts numerous exciting opportunities for volunteers to see a city with a bright future which maintains echoes of its colonial and culture-rich past. Córdoba's vibrant culture has produced a number of influential writers, its own musical style known as "El Cuarteto" (in addition to classical, jazz, rock, pop and techno). There are also many monuments, lively festivals, pleasant theaters and a pulsing nightlife. Volunteers reside in accommodations located just minutes from the downtown area. This unique living situation is often conducive to fellow volunteers getting to know each other. These accommodations also house our local operator's headquarters – ensuring vital and constant contact with our in-country coordinators. Our field staff visits volunteers regularly and always happy to help our volunteers in any way needed.
Throughout the volunteer project, our local staff stays in contact with volunteers either with face-to-face visits or via email/telephone. Volunteers are always welcome at our local offices in Argentina. If project placement is local, we request that volunteers stop by the office once a week to keep us posted on how they are doing with their home stay and project. If project placement is very far, then our local staff members maintain communication by either email and/or phone and try to visit every 2-4 weeks if possible.
Spanish Language Program in Argentina
Are you considering improving your Spanish language skills? Then IFRE's Argentinean Spanish Language Program is the perfect choice.
IFRE currently offers highly affordable Spanish language classes. These classes are exclusive to IFRE volunteers participating in the Argentina volunteer program. In Argentina, IFRE partners with a highly reputable Spanish school. They employ qualified and experienced Spanish teachers and offer the most intensive and effective Spanish courses in Argentina. In this program, volunteers work at their volunteer project and learn Spanish simultaneously. For example, volunteers can take Spanish classes from 9:00-11:00 AM (before lunch) followed by volunteer activities. Alternatively, volunteers may take Spanish classes from 3:00-4:00 PM (after their day's volunteer work). Most of the projects are located close to the Spanish school, so it is possible for volunteers to design a personal schedule. IFRE invites you to improve your Argentinean experience by learning or improving your Spanish.
Major FAQ-Argentina
Meals and Accommodations?
Volunteers will stay either in a hostel where there are no meals provided or with a host family where breakfast and lunch will be provided, but not dinner.
What kind of food do we eat in the project or with the host family?
Breakfast, or desayuno, is the most underplayed meal of the day in Argentina. It usually consists of a medialuna, Spanish for croissant, cup of coffee, tea or mate, dulce de leche, a caramel-like substance comprised of cream that has been thickened, sweetened and boiled. Argentinean Breakfast does not include cereal, eggs, fruits, bacon, pancakes.
Sandwiches, pastas, meats and salads make up the typical Argentine lunch or almuerzo. El Lomito, a thinly-sliced steak in a bun, or El Sandwich de Miga, comprised of white bread and filled with eggs, cheese, ham and mayonnaise are typical Argentine sandwiches. The Milanesa sandwich, consisting of baked, breaded chicken, provides an option for those who do not eat red meat.
Merienda, the late afternoon snack (5 pm to 7 pm), is a tradition that dates back to the early 19th century, when the British first arrived in Argentina. It is one of the most important meals of the day for two reasons: 1) The Argentineans usually do not eat dinner until about 10:00 p.m. 2) The confiterias or cafes of Argentina play an essential role in the social, political and intellectual structure of the country. Some merienda meals represent an attempt at nutritional value, and might include a salad or a sandwich. Also could include an alfajor, a desert comprised of two shortbread cookies stuffed with dulce de leche and rolled in a choice of shaved coconut, chocolate or both.
Despite its late hour, cena, or Argentine dinner, is often a leisurely affair that drags on for 1 or more hours. Could include pasta, meat, pizza, empanadas. In general Argentineans do not eat a lot of vegetables, cereal and fruits.
How much does it cost for the visa application?
It costs $25, $40 and $100 for 15, 30 and 90 days visa respectively. You will have to bring cash to pay for the visa.
Does the project or host family have internet? Electricity?
All accommodations have internet access and electricity. The electrical current in Argentina is 220V and the cycle is 50 Hz. Many cafes and restaurants offer free Wi-Fi and will advertise it in their windows.
Are there hot showers available at our accommodations? What are the bathrooms/toilet facilities like?
Yes. Amenities provided to volunteers are similar to those found in the U.S.; however, volunteers may share restrooms with the host family.
Is it safe to keep our items in the host family?
Yes. There is no need to lock up your belongings. Our host families are screened for safety and security.
Is water safe to drink or do we need to buy bottled water?
Tap water in Argentina is safe to drink, however sometimes it is heavily chlorinated.
Is it an issue if I am vegetarian? I am wheat allergic; would it be a problem to the host family?
No. We have host families that prefer to not eat a lot of meat. The volunteer must let us know in advance if they are allergic or have diet restrictions.
Do I get my own room in the host family? Can I share a room with my significant other?
Yes. You can share room as well with another volunteer if you would like. 90% of our homestays offer private rooms. If you are traveling with your significant other, please let us know in advance so we can accurately accommodate you. We have a variety of host families, all of which are very open minded.
Do the members of the host family or the project speak English?
No. Intermediate knowledge of Spanish is very important in all projects located in Argentina. Volunteers can do very little if they do not speak Spanish, it can be more of nuisance than an assistance for a volunteer with little or no knowledge of the Spanish language to attend a project here. None of the projects speak English and only 30% of our Argentinean host families speak English, therefore it is extremely important that all volunteers visiting Argentina have a decent understanding of the Spanish language.
What are the laundry arrangements?
Generally, volunteers will wash once a week in their homestay, of course there are other laundry options as well. A wash will cost approximately $5 USD.
Can I use electronics if I bring them from my home country?
Yes. All outlets are 220V, which means the plugs are different from the U.S. and other countries, however your host family and country coordinator can assist you with this.
What bedding materials like? Do I need to bring sleeping bag?
There is no need to bring sleeping bag. Bedding materials are provided at your accommodations.
Arrival Information
Which airport do I need to fly in to?
Participants fly into Cordoba airport (Aeropuerto Internacional Ingeniero Ambrosio Taravella) which is about 40 minutes from our office. Participant are greeted at the airport by a member of our local staff who will transport them to host family's house/residency, which is generally in the same vicinity of our office. Participant will provided a thorough introduction pack with brochures, cell phone, bus card and maps of the area.
Do you organize airport pick up?
Yes, we offer transportation to and from the airport between 9 am – 9 pm daily.
Upon my arrival to the Airport in Cordoba, where will I go?
We will transport you to your host family or hostel if it is between 9 am – 9 pm. If you arrive outside of our available hotel transportation hours, you will be responsible for taking a taxi from the airport and spending the night in a hostel. The next day you will be picked up and transported to your homestay. The cost of transportation from the airport and one night in a hostel will cost approximately $45-50 USD. We will provide you with all the information necessary if you are scheduled to arrive outside of our regular transportation hours to ensure a safe and easy transfer.
What happens if I missed flight or arrived late?
In case you arrive later than planned, please call or email your coordinator immediately to inform them of any flight changes.
Who will come to pick up me? How do I recognize the person at the airport?
You will be picked up at the airport by your volunteer coordinator or host family. They will be waiting for you just inside the airport building where you get out for the first time with a sign and your name written on it. In case you arrive earlier than planned, please remain at the airport and wait until your original arrival time, or call your country coordinator to inform them about any flight changes.
Can you give us direction for meeting point?
It is small airport and easy to meet students and volunteers, the meeting point is generally next to the ATM.
If my assignment begins on Monday, when should I arrive?
We are flexible and recommend that you arrive on the Saturday or Sunday.
If I decide to arrive earlier than when my assignment begins, where do I stay and who will organize the accommodations? Does it cost me extra?
We can recommend a hostel for you to stay in, but you will have to make the arrangements. The average cost is $14-18/night.
Who will bring me to the airport for my departure?
We do not provide drop-off services. Volunteers are responsible for their transportation to the airport on following the conclusion of their volunteer time.
Can you help us arranging our flights? Do you recommend any cheapest flights to fly to Argentina?
Volunteers are in charge of booking their own flight reservations. The cost of flights depends on the time of year and how far in advance you purchase your ticket. Airline, which fly in Cordoba: AEROLINEAS ARGENTINAS, LAN, GOL, TAM
Health and Safety
What are the principle health risks in Argentina? Is there any mandatory vaccination we need to take?
Córdoba is a safe city with a huge college student population. For tourists, Argentina is one of the safest countries in Latin America. Visiting Argentina doesn't raise any major health worries. Tap water in Argentina is safe to drink. Hospitals are free. They won´t charge you for any treatment.
In Argentina there are currently no vaccination requirements for international travelers.
**Please read the project attached for volunteers or observers work in health projects.
What are safety measures you take for the volunteers? How can you guarantee volunteers' safety?
Córdoba is a safe city with a huge college student population but it is good to know this: Tourists in Argentina usually realize that they need to be careful, but when you're having fun it's easy to forget to pay attention. When possible, try not to look like a foreigner. Obviously this is not always the easiest thing for a foreigner to do, but there are certain steps you can take. The good news is that Argentina is unlike many other countries in South America, in that the population is a bit of a melting pot. This means that if you are tall, blonde and blue eyed, you could still pass as a local here. Look at what the locals are wearing and try to imitate them to a certain extent. Carry as few valuables with you as possible, and pay attention! If you only have one small bag with your camera, money and credit cards hold it close to your body when walking, hugged to your belly while on crowded public transport, and on your lap or looped around the chair when you are sitting in a cafe or restaurant. Take care when using cameras or cell phones — it's not unheard of for people to have them snatched out of their hands in the middle of the street by someone running past, or riding by on a bike or motorcycle.
How can you help volunteers in case of emergency? Is there someone we can get hold of in case if we need immediate help or support?
We have 9 people working in Córdoba, 3 of which are full-time in our organization. We assist volunteer 24 hours a day, 7 days a week. Upon your arrival, you will be provided with a cell number where you can reach the coordinator 24/7.
Is it safe to travel alone?
Yes, it is safe to travel alone.
Argentina Volunteer Program Free Time Options
Argentina is a vibrant and colorful country. The country boasts multi-faceted and fascinating cultures. Argentina volunteers experience this broad assortment, as well as many common local traditions during their stay. IFRE's volunteer programs in Argentina are located in and around the extraordinary city of Córdoba. In Córdoba, there are many preserved historical buildings from the noteworthy colonial era. Córdoba is a university city with the oldest university in all of Argentina – the Universidad Nacional de Córdoba was founded in 1613. An amazing UNESCO World Heritage Site is located within the city limits. Córdoba is a pristine and admirable example of a developing city maintaining its culture-filled, picturesque past.
For the duration of their project, volunteers have weekends free. There are a number of things to see and do during this time off. While IFRE does not arrange activities during this time off, our local staff, members and coordinators can provide priceless assistance in making appropriate arrangements for travel throughout Argentina. Most volunteers use this time for self-exploration and countrywide travel. Argentina is one of the most beautiful countries in the world offering plentiful opportunities for an amazingly unique experience. Please feel free to use the resources offered by our Argentinean staff members – travel tips, advice and publications about Argentina.
Money
Are ATMs easily available?
Yes, but the ATMs and banks only distribute pesos Argentinos, never USD or Euros. Using the ATM is expensive as well and carries a fee of $10 USD plus tax for every $100 USD withdrawn. You can withdraw a very limited number of pesos from ATMs daily with a high cost of commission. We highly recommend you bring cash in $50 or $100 bills only, not $20 bills. Please ensure these bills are new and free of marks.
Where should I exchange my money?
We will instruct you where to exchange your money in the downtown area with a good exchange rate. If you need to exchange currency at the airport upon your arrival, it is recommended to exchange a small amount before reaching the city.
How much money should I bring with me?
Volunteers should arrive with cash in USD or Euros to pay the fees here. They will need approximately $10 USD/day. Credit and Debit cards are not a good form of currency and come with very high fees.
What does the weekly program fee covers?
A dedicated program coordinator to prepare the program prior to arrival.
Accommodations in a furnished single room of a house or flat. Living with local students, young working people. Residency or hostel (shared room)
Airport meet and greet service from 9 am - 9 pm.
A local cellular phone number (Argentina SIM card, credits and Cellular Phone)
A local bus card provided with 4 bus rides.
Pre-trip orientation materials - Orientation upon arrival, including cultural adjustment exercises, travel brochures, city map etc…
Staff will accompany the participant to host organization on first day, plus periodic visits to ensure adequate progress.
Project placement
Cross-cultural studies:
Cultural Realities of Argentina:
This lecture seeks to guide the volunteer/intern through the cultural adaptation period, leading them to a profound analysis of their experiences in Argentina. Through discussion, journaling, and oral presentations students reflect upon their own adaptation with the eventual goal of integration into Argentine culture. Students explore Argentine culture, society, labor, tango, literature, religion, economics, taxes, health care, legal system, education and leisure, with the purpose of better understanding their own cultural journey and managing culture shock.
Argentine History:
The course studies the most important historical periods in Argentina in the 19th and 20th centuries. Special emphasis on historical issues of the last 50 years
Latin American Culture:
Overview of the most important historic and cultural processes of the region, from pre-Columbian times to nowadays. Special emphasis on South American culture.
Latin American Social and Economic Issues:
An approach to the region related to distribution of population, quality of life and poverty. South America's integration into the Mercosur Region. Optional Latin American Studies Research Project: Volunteers or Interns investigate a topic of interest related to Latin American Studies under the direct supervision of the tutor or a professor member at ICC. Participant will conduct research and be encouraged to use a variety of anthropological tools (interviews, field work, life stories, journaling) to examine more closely any aspect of Latin American society, history, politics, or culture. A final written project presentation is required.
Argentina Wine Tasting:
Every last Thursday of the month (with 3 participants minimum)
Weekly meetings with Local Coordinator
Emergency support and assistance 24/7
Exchange program participation certificate from ICC
ICC answers all partner e-mails within 24 hours / Entire program is supervised at ICC headquarters
Is it safe to carry cash with me?
Yes, but it is important to be attentive as you will be traveling in a large metropolitan area. It is best to store it with the host family or organization.
Communication
How do I contact to the local coordinator?
E-mail, WhatsApp, Argentinean cell phone with a free line to the coordinator phones
How do I contact my family and friends once I arrive in Argentina? How can my family members contact me?
E-mail, WhatsApp, Provided Cellphone, Internet
Can I bring my mobile from my home country? Does it work?
Yes, however it will not always work with the SIM CARD we provide the volunteer. You can use it for internet connection. You will be provided a cell phone with an initial credit as well as a bus card with initial credit.
Climate
Please provide detailed information on year round climate in the country which consists season you have, average temperature and average rainfall in each month.
JUNE-JULY-AUGUST IS WINTER.
Mornings and nights could be from 0 °C to 12 °C – At noon 17 to 24 °C – It can get below 0°C and even snow in the hills. It snowed in Córdoba in 2007, but other times only freezes. (Hillsides could get at night and mornings – 10 °C)
DECEMBER-JANUARY-FEBRUARY IS SUMMER
Mornings and nights could be 17 to 24 °C – Noon usually around 28 to 33 °C – could get very hot up to 40° C some days.
BEST MONTHS ARE: March, April, May, June, August, September, October and November.
General Questions
Where can I use internet? Is there a place where I can use phone to make a call to my family and friend?
Volunteers can use internet or phones at any time at our office or homestay. Bars, Restaurants, Argentinean Airports and in public sectors of the city there is free internet available. We provide a cell phone to every volunteer in the program.
What kind of gifts would be appropriate to bring for the host family and the project?
Books with pictures the home country, chocolates/candies, T-shirts or little things for the house, typical food or coffee. Argentineans do not eat spices or hot meals.
Would you please provide me the packing list?
TRAVEL LIGHT, FOR FLEXIBILITY AND AGILITY DURING TRAVEL
Clothing:Jeans, jeans jeans! Argentinians wear jeans all year long, they are a great versatile piece that you can dress up or down Be sure to pack a light jacket — with such unpredictable weather you could be sweating all afternoon and freezing by nightfall! Try to dress in thin layers/Quick-drying pants/ Sundress/Leggings/Shorts/Cardigan/ Plenty of socks and under garments
Footwear:Comfortable shoes for when you walking around and exploring/ Sandals/Hiking shoes/ Flip-flops
Other items: Sunglasses/ Sunscreen/ Medicines/ Printed receipt of paid entry fee/ Credit/debit card and cash (Cash will be much better with bills of $50 or $100)
The Complete Step by Step Guide to Volunteering in Argentina
Welcome to the ultimate guide to volunteering in Argentina.
This ebook is a practical guide to everything you need to know about volunteering in Argentina. Inside you will find information, handy hints and useful tips about: popular projects and organisations; pre-travel planning; what to expect when volunteering; how to get the most from your experience, and answers to frequently asked questions to help you prepare for what will be a life changing volunteer and travel experience in Argentina.
Chapter 1
Getting started – Volunteer in Argentina

Chapter 2
Getting ready to volunteer in Argentina

Chapter 3
Information you must know about the project

Chapter 4
Arriving and volunteering in Argentina

Chapter 5
Completion of project & follow up

Chapter 6
Most frequently asked questions by volunteers

Chapter 1:

Getting Started – Volunteer in Argentina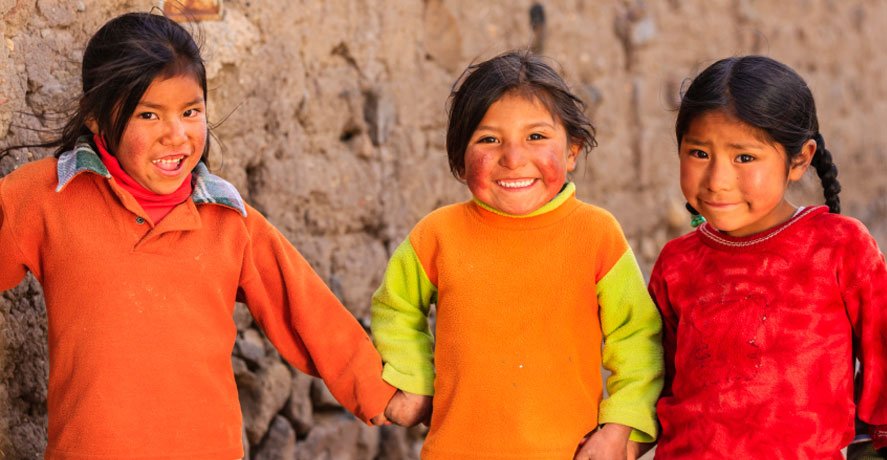 Welcome to Argentina:
Famed for its iconic Iguazu waterfalls, glaciers of Patagonia, wines from Mendoza, the vibrant city of Buenos Aires and the tango, Argentina is a country of beauty, history, culture and adventure. From coastlines, jungles, deserts, waterfalls, glaciers and mountain ranges, to vineyards, cattle ranches, fantastic food and wine and a famous soccer team, Argentina is a country you will want to immerse yourself in and discover all it has to offer.
Even through Argentina's landscapes are visually stunning and the country is rich in history, culture and experiences, unfortunately it is not free from significant economic, social and environmental issues amongst the less fortunate communities. Volunteers who want to help create a better living environment and experience for Argentinians in need are openly welcomed in areas such as teaching (both specialist subjects and English), healthcare and medicine, community development, childcare, sustainable farming and conservation.
Why you should volunteer in Argentina
Landscapes:
Argentina's landscapes are diverse breathtaking and beautiful. From the grandeur of Iguassu falls to the beautiful blue glaciers of  Patagonia, the wine  region of Mendoza, mountainous areas of the Andes, and the coastlines, desert and jungle, when you volunteer in Argentina you will have the chance to see many such varied and stunning landscapes.
Experiences:
Argentina is a fantastic country which provides endless new experiences for visiting volunteers to enjoy. Where else could you go whale watching on the coast one week, then try horseback riding on a ranch the next?  Food and drink fans can sample the famous wines of the Mendoza region, or tuck into a traditional Argentinian BBQ, then work off those calories with a lesson in how to dance the seductive tango.  Sporty folk are catered for too, being in the best place to see some world class soccer games.  Argentina is full of surprises and adventures just waiting for you to discover them.
Spanish language and immersion:
Spanish is a useful language to learn. When you volunteer in Argentina you get the opportunity to study and practice Spanish through interaction with your host family, Argentinian staff at your project and the local friends you make.
You will experience personal growth:
A volunteering experience in Argentina goes beyond seeing the sights and participating in fun activities, as it also offers a cultural immersion experience. Integrating into a new community means learning to live the local way, while dedicating your time and passion to a project, which offers genuine benefits to local people.  Through this kind of experience you will discover a lot about yourself, open your mind to new things, look at life in different ways, learn to appreciate the small things more and discover great confidence. Overall it will be an amazing personal growth experience.
You will learn new things:
As well as having a really great opportunity to learn a lot about the country, its people and yourself, volunteering in Argentina also lets you  gain knowledge, learn new skills and discover different ways of doing things.
You will use your skills to benefit others:
Volunteering abroad is an opportunity to share your skills, knowledge and labor with others to help them develop their country in various ways. Whether this involves working on education, construction, conservation, medicine, childcare, or community development projects, you will truly make a difference to others.
Popular volunteer projects available in Argentina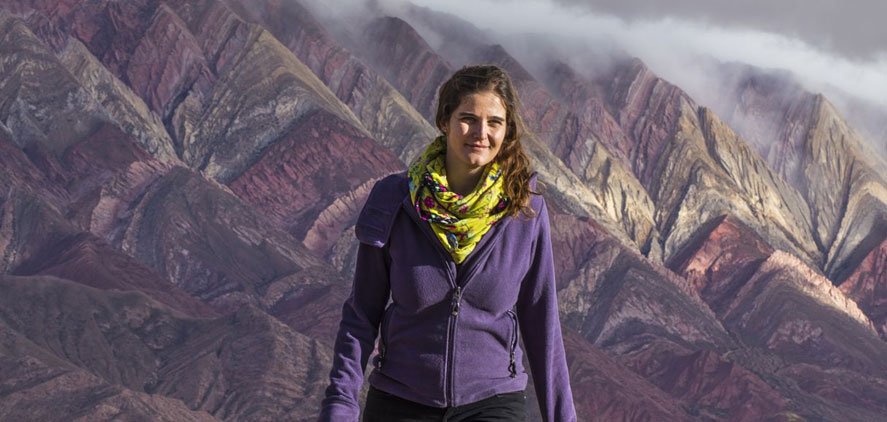 Community Development
Community development volunteer programs in Argentina have been set up to assist communities in impoverished areas, where the residents need support  after struggling through hard times since the 2001 economic downturn. By providing educational opportunities, learning tools and support to for children and adults these projects help to rebuild communities, and make them stronger. Volunteers are often involved in tasks and activities which involve teaching children and adults, administration assistance, creative arts programs, and recreational activities. Some of these programs require volunteers to have an intermediate level of Spanish.
Animal Conservation
Animal conservation projects in Argentina have been set up to: protect and preserve animal species, which are in danger of becoming extinct, work with rehabilitating injured animals, and to save those that are being held illegally or have been abused. Volunteers get involved in general animal care or help to maintain their environment.  Some projects will require you to have a basic level of Spanish.
Healthcare
Volunteer healthcare projects  and clinics are usually located in small communities or impoverished neighbourhoods, where they provide support, treatment and general advice on medical issues  to those in need and in vulnerable situations.  Volunteers in medical projects generally assist doctors and nurses, and socialise with patients.  Those with experience in the medical profession may be involved in more medical related tasks. An intermediate level of Spanish is generally required for these volunteer positions.
Construction and Renovation
Argentina based volunteer programs in construction and renovation help to construct and restore buildings and facilities in poor communities where facilities are generally run down or of low standards. Volunteers on these projects help improve the living conditions in these communities by getting involved in tasks such as painting, building, restoring buildings, landscaping and general manual labour tasks involved in the building process.
Continuing Education for Adults
In Argentina there are many adults who were forced to leave school at an early age, forfeiting the chance to receive a proper education. Continuing education for adults programs have been set up to provide educational training and support to many of these adults. Volunteers will be involved in assisting with the development of training and education by passing on their knowledge and skills through workshops and general support. Subject areas covered generally include, English, computer studies, business and vocational trades.
Teaching English:
Teaching English programs have been set up throughout Argentina to assist in the development of English language skills, especially in  the areas of global business, tourism and trades. These volunteer projects generally operate in both schools and community locations, and are open to all age groups, from children to adults. English teaching volunteers are generally involved in team and individual teaching, lesson preparation, helping with homework and conducting assessments. Some English teaching positions may require TEFL or TESOL certification, though this training is often available as part of your volunteer project.
Some popular destinations to volunteer in Argentina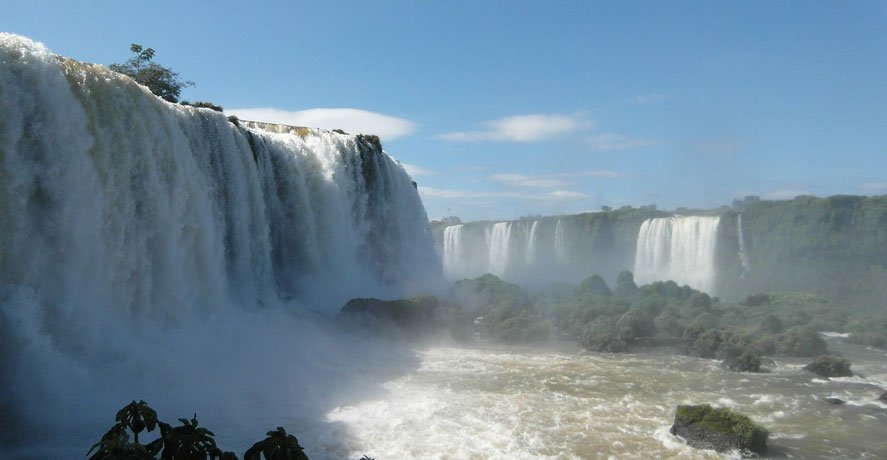 Buenos Aires: this vibrant capital city is full of atmosphere character and charm.  With influences from Latin America and Europe, stately French inspired buildings and cobbled streets provide the backdrop to fantastic shopping, excellent food and wine and vibrant nightlife. You'll discover for yourself why so many people fall in love this place when you volunteer in Buenos Aires.
Popular volunteer projects in Buenos Aires include: teaching English, healthcare, community development and childcare
Cordoba:With a mix of colonial and modern day architecture, parks and gardens and rich history, Cordoba is a lively city in the central region of Argentina.  The city itself is visually appealing with its beautiful mountainous surrounds. When you volunteer in Cordoba you can explore the many delights of both the city and the adventures on offer in the surrounding areas
Popular volunteer projects in Cordoba are:teaching (English and general), healthcare, sports coaching, wildlife rehabilitation and childcare.
Puerto Madryn: Located in Patagonia, on the coast of Nuevo Gulf, Puerto Mardryn is a vibrant industrial port and beach city with Welsh history and traditions. It is also the gateway to the Valdes Peninsular which is a UNESCO Natural World Heritage site and a popular place to spot some of Argentina's marine wildlife such as whales and penguins.
Popular volunteer project in Puerto Madryn is:community development.
Mendoza:  this modern city, capital of the famous Argentinian Mendoza wine region features buildings from the art deco era set on wide, tree-lined avenues and  a lively atmosphere both  day and night with its cosmopolitan cafes, bars and restaurants. Mendoza is a great base for exploring the vineyards of the region. Volunteers in Mendoza can enjoy the flavours of a traditional Argentine meal accompanied by a glass or two of the regional wines.
Popular volunteer project in Mendoza is: farming.
Salta : Featuring rich cultural heritage, neo-Classical buildings, colonial charm and a lively atmosphere; Salta is located in the North Western region of Argentina, in the Lerma Valley.  It's blessed with spectacular natural surroundings and views, including the Andean mountain peaks, red-rock valleys and thriving vineyards.
Popular volunteer project in Salta focuses on: environmental sustainability.
Which is the best season to volunteer in Argentina?
The best season for you to volunteer in Argentina depends on the type of project you choose to do and the region it is in. Argentina has a large land mass, featuring glaciers, coastlines and wine regions, as well as desert plains and jungles, with a climate which is equally as diverse. Although weather conditions vary so much during the Argentinian spring season - which runs from September to November - most areas of the country share good weather conditions.  In Mendoza, autumn (March to April) is the harvesting season, and the time  when many volunteers are required. While marine, conservation and wildlife projects need volunteers during migration, breeding and nesting periods. As some projects only accept volunteers during certain date periods while others accept volunteers year round, be sure to check with your organization to find out which season or seasons your chosen project runs.
Chapter 2: Getting Ready to Volunteer in Argentina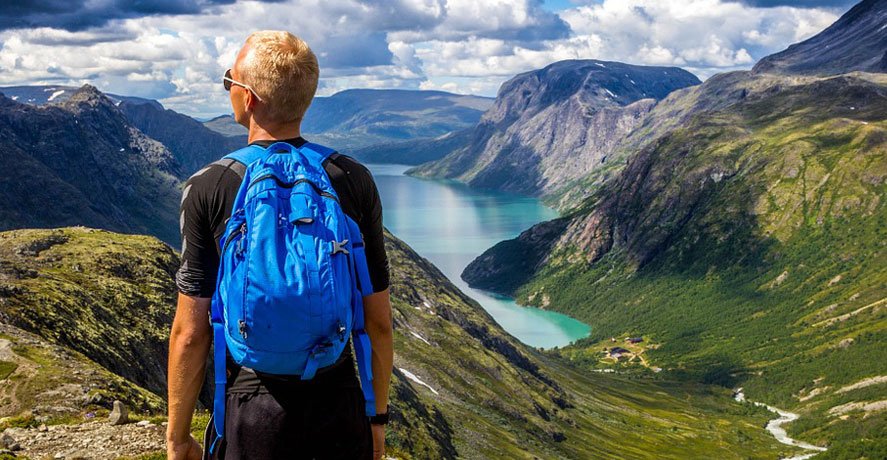 Once you've signed up for a volunteer project in Argentina it is time to think about pre-travel planning. During this exciting time avoid missing something important by being well organized. In this chapter you will find information on visa requirements, vaccinations, packing advice and some useful tips to help you with your pre-departure planning. Remember, being organised means no last minute panics or forgotten tasks, just a smooth beginning to your volunteer abroad placement.
Visa
Citizens of Australia, Britain, Canada, New Zealand and the USA do not require a visa to enter Argentina as a volunteer, for stays of up to 90 days. However, Australians, Canadians and US citizens must pay a 'reciprocity fee' (purchased prior to travel via an online portal) and show the receipt to airport staff to gain entry.  (Every foreigner entering Argentina must show proof of onward travel.)Reciprocity fees can be paid online at: http://www.migraciones.gov.ar/accesibleingles/
For an up to date list of all nationalities that do not require entry visas for  Argentina check the following site: http://www.clond.mrecic.gov.ar/en/node/2424
Passport
All foreigners entering Argentina must hold a valid passport which will not expire during their stay. Vaccinations
Talk to your doctor or another medical professional about how best to protect yourself against contracting potential illnesses or diseases while volunteering in Argentina. Do this well before you are due to leave, as essential vaccinations may require a series of shots. It is vitally important that you consult your medical professional for advice on health tips while away and make sure that you have all the required vaccinations before you leave. Some vaccinations may involve more than one shot so be sure that you do this well in advance of leaving.
Typically, travellers to Argentina are recommended to have at least hepatitis A & B and typhoid jabs, as well as a tetanus booster.
For more information on health advice, recommendations and vaccinations for volunteering and travelling in Argentina check the CDC, (Center for Disease Control and Prevention), website.
Airfare: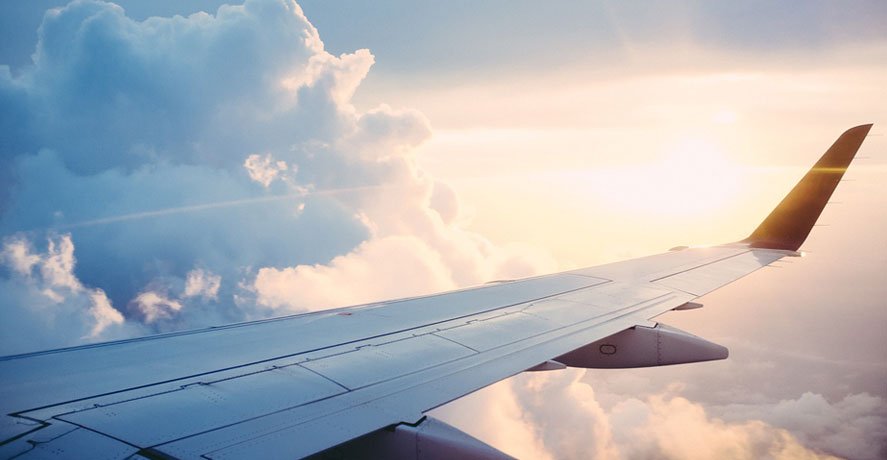 Airfares to South America are often very expensive, no matter where in the world you are flying from, so here are a few tips to help you try and source a good deal:
book in advance – airfares often rise as the departure date gets closer
look at prices for any regional or smaller airport you could fly into or out of as well as checking out fares to major hubs volunteer in the low season- fares are usually much cheaper
compare prices using online searches and booking engines
sign up to airlines newsletters for deal alerts
However, do remember that cheaper is not always better. Make sure you check fare rules for any hidden costs, cancellation or change fees and charges to check-in luggage.  Also look out for the long stopovers and multi-connections cheaper flight tickets may feature. If you have to cover the expense of transit accommodation, food, drinks and entertainment between several flights the savings made can soon disappear.
Raising funds:
Volunteering abroad can be an expensive venture and you may wonder how you are going to afford to pay program fees, airfare, and incidental costs for things like visas, vaccinations and daily living expenses once you are working on a project. If you are really passionate about your cause and willing to apply a little bit of thought and creativity you can find ways to start getting some funds rolling in. One option is to use your networking connections to throw a fundraising party, host an event or, if you are creative you could set up a stall and sell  your art or craftwork.   Another possibility is to sell some of your unwanted or unused possessions on a website like eBay or by organizing a garage/boot/tabletop sale.
Lastly, lots of volunteers choose to use an online fundraising site to create a campaign asking for financial support to cover the costs of securing a placement. This is a great way for not only friends and family, but also strangers, people in your local area and perhaps even neighborhood businesses to donate cash. There are lots of people who like to support good causes, so invest some time in writing a pitch which explains what you plan to do and how you will spend the money, and follow up with lot of promotion to spread the word.
A good site for creating an online campaign is Gofundme.   
For some more tips on raising funds to cover costs check out the following site for ideas from previous volunteers who have successfully used this method.
Suggested reading:
A good guidebook is always a useful tool before travelling. Get your hands on one of the many available and study up on the country and region you are going to be volunteering in.  Look out for recommendations of things to see and do, handy tips and advice for travelling within Argentina, and background information on its history and culture.
Popular guidebooks include:
It is also a good idea to buy a Spanish phrase book, or download some Spanish learning apps on your mobile device, so you can learn and practice some basics of the language before you go.Some other books that offer a glimpse into Argentina are:
Packing advice for Argentina
Deciding what to pack for your volunteering adventure in Argentina depends on:
the location of your placement
the type of placement you have chosen
the leisure and travel activities you plan to do in your free time
As the Argentinian climate depends so much on the region you are living in you would be wise to hold off packing or buying clothing until you find this out. For city placements pack some smarter clothes as you may wish to go out at night and socialise, and don't forget a comfortable pair of dancing shoes for some Tango action.
If you are heading into the desert be prepared for some extreme heat. Bring shorts and t-shirts but also long sleeved breathable tops to protect you from the sun. A hat, sunscreen and sunglasses are essentials here.
Going to the Mountains and Patagonia region? You need to pack some comfortable hiking shoes, layers for the cooler climates, and a rain jacket which is wind and water resistant.
Some important general items to take with you:
travel documents –passport, proof of payment of reciprocity fee ( if required for entry), travel insurance policy, placement itinerary, important contact details for local project staff
camera, charger and other accessories
headlamp or torch
day pack/small backpack
any medication which you require, and prescriptions (if they are available in Argentina)
travel towel and pillow
essential toiletries
Spanish phrase book or apps on phone
comfortable shoes
credit cards and cash in local currency
travel adaptor
Gifts for your project
Giving a small gift as a sign of appreciation and respect for your project and host family is always a nice gesture. Some suggestions for gifts include small souvenirs such as pens, key fobs, t-shirts, dish towels or pretty much anything with a logo which represents your home country or region. (Think – red double decker bus for Britons or maple syrup for Canadians etc.) For projects working with children, learning resources or stationery supplies are always greatly appreciated.
Chapter 3:

Volunteer in Argentina – Must Know Info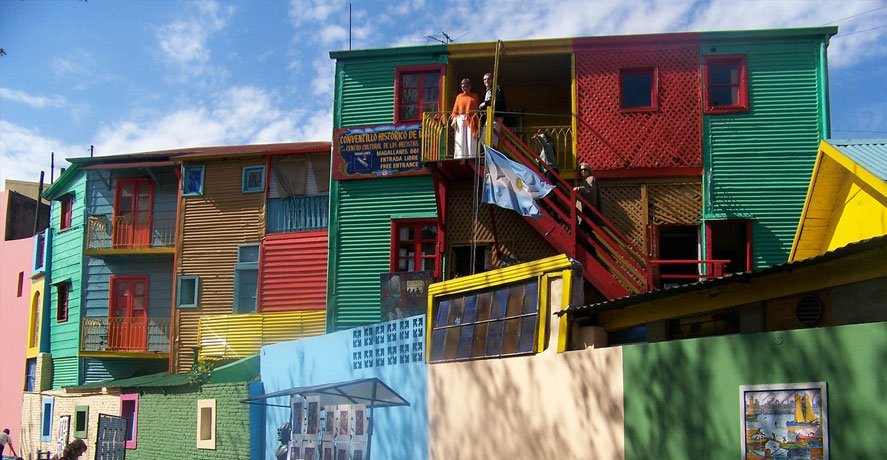 The run up to your volunteering experience in Argentina should be a fun and exciting time. You can help things go smoothly and avoid any last minute problems by gathering all the relevant information you need to ensure that you are both mentally and physically prepared, and that all systems are in place with your project to guarantee a smooth arrival, and a problem free volunteer experience from beginning to end.
Use this handy checklist to guide you.
1. Get all the details of your project
Name
Address
Website and contact information
Your placement supervisor's name
The number of other volunteers
How you will get to and from your project
2. What you can expect when volunteering?
Knowing exactly what is expected of you helps to avoid any misunderstandings or frustrations which may occur on arrival. Some useful things to ask about include:
exactly what task/jobs/duties you will be required to undertake
details of work responsibilities
what your daily schedule will look like
how many hours a day you are required to work and the start/finish and break times
who you will need to report to, where and when
3. Learn about your host family.
Your host family will help you have a supportive, rewarding and fun volunteering experience in Argentina. They will provide you with a home away from home and have a great impact on your experience. Learning as much as you can about them before you set off for Argentina creates an early bond, which you can develop further when you finally meet.  Things to find out about your host Argentine family include:
the number of members in your host family's household
the names, ages and genders of family members
their religious beliefs
housing arrangements (private or shared room), and access to other facilities such as the kitchen and laundry facilities
if they have hosted any volunteers before
which meals will be provided and at what times
any house rules such as curfews or not inviting friends over
 if there are any cultural immersion or language lessons on offer
4. Get connected with local support
It is important to find out if there is any local support available once you arrive in Argentina, as those people will be your port of call if any problems or situations arise while you are volunteering.
Get all direct contact details (i.e. office address, phone numbers, emails) and social media/online contacts (i.e. Skype, What's app, Facebook, Twitter)
Get to know them personally before you arrive
Discuss any questions or concerns you have with them
5: Final Call
Before you leave for the airport make sure there are no important questions left unanswered.
You should feel confident that:
your flight details have been received and that all details are correct
someone will be there to greet you at the airport and you know where to meet them and how you will identify each other you are packing suitable clothing considering the climate and project you are heading for
you know enough about the project and accommodation/host family
Chapter 4:

Arriving and Volunteering in Argentina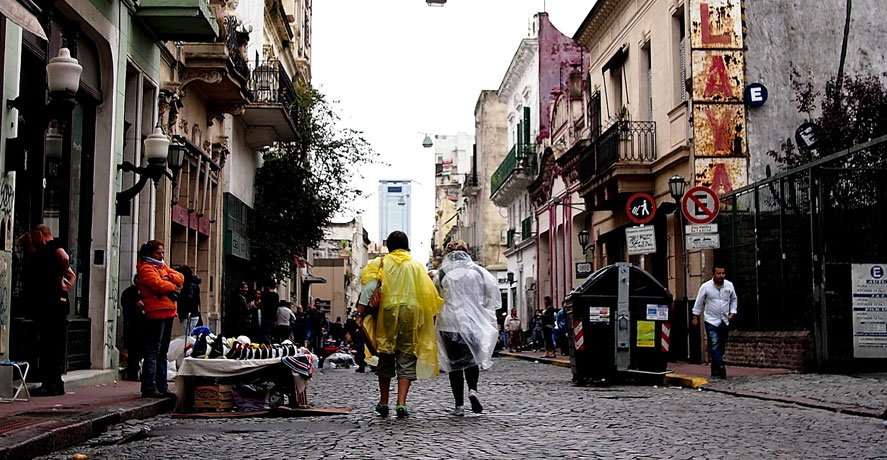 Once you have arrived in Argentina to begin your volunteer adventure you may experience a range of emotions, and find your mood swings between feelings of excitement, elation and anxiety.  Although this feelings are perfectly normal and will quickly pass, there are some things you can do to help minimise them.
How to make your volunteer experience rewarding
Be prepared: Before you depart for Argentina make sure you have background and contact information on your project and host family, and learn as much as possible about interesting places to visit, important customs and traditions, the law, economic situation and any important current events. This kind of preparation will help to avoid or at least reduce culture shock.
Embrace learning: Travelling and volunteering is not only a great way to learn about world cultures, languages, beliefs, history and geography, but also an opportunity for personal development. Volunteering abroad equips you with new skills, a greater understanding of yourself and others, and important professional experience that will strengthen your resume.
Do not expect to make a difference immediately: When volunteering it is important to remember that you won't automatically see any immediate impact you are having on a community or individuals. Regardless, it is essential to stay positive, and trust that it is your continual support that will make a difference, and provide long term benefits,
Be passionate and dedicated to your project: It is important to remember that the reason why you are in Argentina is not just to experience the country, but because you are passionate about supporting a cause or project. You will find the greatest rewards come from being  willing to undertake any task, and enjoying the time you have working with and getting to know everyone involved, but especially those who you are helping to create positive change for.
Enjoy the local flavours: Argentina is famous for its wines, asado (barbeques) and empanadas, but  has lots of less well known but equally delicious food and drink which volunteers can enjoy. Trying regional dishes and wines is a great way to experience the diversity of flavours available across Argentina.
Interact with the locals:  If you want to find out what is going on locally or get recommendations on the best places to visit, you'll find local people are the best source of reliable information. Building strong relationships with your host family and people in the local community will help you develop your language skills, make new friends and establish a vital social and support network.
Learn the language: Knowing a little bit of the local language can be very useful. You don't need to be fluent to get by for a short period of time, so before you go grab a phrase book and study up on some basic phrases covering greetings, asking for directions and ordering food.  In Argentina you'll find that even the most basic communication in a foreign language will boost your confidence and perhaps even motivate you to learn more.
Raise any issues:  It is important that any difficult or uncomfortable situations you experience with your project or host family are raised immediately with your local coordinator. This will help get things resolved as quickly as possible, before negative feelings grow and impact your overall experience of volunteering in Argentina.
Safety while volunteering in Argentina
Travelling to any other foreign country can be a little daunting, especially if you do not know the language. Part of the preparation process includes learning about both general and specific things to keep in mind to help stay as safe as possible. Here are a few tips to think about if travelling to volunteer in Argentina.
Before you go
Purchase a good travel insurance policy from a reputable company who offer 24 hour support
Check for any current safety or travel warning advice. (See links below.)
http://www.smartraveller.gov.au/zw-cgi/view/Advice/Argentina
http://travel.state.gov/content/passports/english/country/argentina.html
Ensure that you are volunteering in a safe area.
Ensure that you have had all required vaccinations, and consult your doctor for tips on staying healthy while in Argentina.
Make sure you order any  medications you rely on as they may not be available in Argentina.
Send an email with your itinerary details and copies of important documents to family or close friends.
Let your bank know about your plans for international travel to avoid your cards being suspended if you use them abroad.
Register your travel details with your embassy. Some embassies let you do this online, for example Australians can register their details at https://orao.dfat.gov.au/pages/default.aspx.
Find out the telephone numbers for the emergency services in Argentina.
Know where your closest embassy is in Argentina.
Talk to your mobile phone network provider and get international roaming turned on, or for cheaper options purchase an international sim card, or a local sim card when you arrive.
In general Argentina is a safe country to travel in, however, as with any location it is important to be aware of your surrounding at all times, but especially at night when in the bigger cities. These areas are often known for muggings, petty theft and scam artistry, especially in the tourist areas.  There are lots of simple things you can do to reduce your risk of falling prey to these hazards.Here are some safety tips when in Argentina.
Leave any valuables at home. If you need to have them with you make sure they are concealed so you appear to be a good target to mug.
Always carry around a copy of your passport.
Be aware of taxi scams and only catch registered taxis.
Don't walk around alone, especially at night. Always try to travel in a group.
Find out where local police stations and information centres are.
Keep an eye on your belongings at all times and never leave them unattended.
Avoid wandering around the shanty town or villa areas, (these can be unsafe).
If you feel you are unsafe leave the area immediately.
Always be aware of your surroundings, and pay attention to landmarks or street names so you don't get lost.
Be aware of scams. A common one is someone spilling juice or ketchup on you, and while they offer to clean you up another person will be picking your pockets!
Do's and Don'ts when volunteering in Argentina
DO
try and speak Spanish to the locals
respect the local cultures, customs and beliefs
be dedicated and passionate towards your project
respect and appreciate your host family
spend time getting to know your host family and the locals
discover your city/town and its surrounding areas
learn to tango
try the local food
know where you are going when exploring the area
be aware of your surroundings when using your credit card, phone or opening your wallet
be polite and respectful to everyone, all of the time
DON'T
look upset and confused when you are lost, or bring unwanted attention to yourself by pulling out a map on a street corner, especially in areas where you feel unsafe. If this happens keep walking until you find a safer area, or find the closest café or shop and ask for help.
use unregistered taxis
trust everyone – there are many scam artists and frauds around the cities
try to impose your values and beliefs on others
bring up topics about controversial subjects such as religion and politics with locals
give the hand gestures of thumbs up or OK to locals as this is considered very rude.
disrespect anyone in your project or host family
show any signs of anger or frustration
leave drinks unattended in public cafes, bars or restaurants
Cultural shock:
Research: To help prepare yourself find out as much as you can about the economic situation, living conditions, contemporary social issues and problems, politics, religion, history, and culture of Argentina before you go.. Also tune in to current news events so you are aware of what is going on in the country and anything that you may need to take into consideration. It's also useful to read blog entries written by past volunteers and travellers about their experience with culture shock in Argentina. You will never be fully prepared for your experience, but research will give you a glimpse into what you can expect, and help you to prepare mentally and emotionally.
Be open-minded: It is important that when you travel, volunteer and live in a foreign country that you are open-minded. You are likely to see and experience things that you are not used to, or learn about cultures, religions or customs that you do not believe in. These things could trigger mixed emotions but it is important to try to understand and embrace each experience, as this is all part of life in a foreign country.
Observe the local scene:  To help you to learn about and understand your environment and the Argentinian people spend time observing their behaviour and attitudes towards each other, and the ways in which they interact with others  - male to female, young to old etc.  Take the time to get to know your surroundings, the local scene and activities that people participate in, and integrate yourself into the Argentinian lifestyle by embracing and adapting to your new living environment.
Network with volunteers and locals: When volunteering in a foreign country there will probably be times when you feel down. Being unable to understand everything going on around you, or feeling overwhelmed by the 'difference' between yourself and others can result in feelings of isolation and loneliness.   These kinds of feelings are common amongst volunteers, so it is important to remember that you are probably not the only one experiencing them. You can help beat the blues by making the most of every opportunity to network and make friends with some of the locals, as well as staff and other volunteers on your project.  Having people to hang out with is a great way to overcome these feelings and find your place in the community you are living in.
Things to Do in Argentina:
With its diverse landscapes, vibrant cities and unique cultures, Argentina offers you so much to see and do, whatever kind of travelling experience you look for,. Volunteers based here should be sure to get out and explore, have some adventures, learn about the country you are living in and enjoy its many treasures.
Here are a few things you don't want to miss out on while in Argentina:
Chapter 5:

Completion of Project & Follow Up – Volunteer in Argentina
Share your experience:
When you arrive back from volunteering in Argentina you'll probably want to share details of your wonderful experience, project work and the amazing people you met along the way with your family, friends and the wider volunteer community. Setting up a blog is a great way to do this. Fill it with stories and tales of what you experience, and photographs of those who touched your heart or opened your eyes to a new way of living and looking at the world. This way your friends, relatives, folk who helped fund your trip and the general community can experience a connection to your volunteering adventure. Your blog will also serve as a valuable resource to raise awareness of your project and cause.
Setting up a blog is also a good resource for future volunteers who are interested in participating in the same or a similar volunteer program and are looking for some personal and honest insights into the country and project.
Feedback/ Reviews:
Your organization, project and host family will also appreciate you giving them feedback about your experience, and any suggestions or recommendations that you think would help to enhance the project further.
Writing a review about your experience for the organization who organized your placement to post to their website will benefit future volunteers. As will joining an online volunteering community where you can be contacted or provide advice for any volunteers looking at participating in a similar volunteer program, or who want some hints or tips on destination information.
Continual Support:
If you are truly passionate about your placement and the cause you supported, talk to your organization or project about ways in which you can continue to support them. This could involve collecting donations, organizing charity events, raising awareness, promoting the project to potential volunteers, hosting events to raise money, or even by sending supplies or learning resources to them.
Chapter 6:

Volunteer in Argentina – Most Frequently Asked Questions

How will I get from the airport to my host family/volunteer house?

Your organization will arrange for someone to meet you and arrange the transfer to your place of accommodation. Please ensure that you have contacted the organization before you leave to double check they have the correct details of your flight, (number, arrival day and time).

Will there be volunteer support from staff in Argentina?

Yes, your organization should provide in-country local support for you. Before you travel ask them for the name, email address, and phone number of the person who will be your local contact, along with the address of the satellite office. relevant contact details.

How many other volunteers will be participating with me?

This depends on how many volunteers the project takes at any one time, and the season you chose to volunteer in. Start dates during the summer vacation tend to be more popular in general.

If I volunteer with my friend can we be placed in the same project and housed together?

In most cases you can be placed in the same project and the same accommodation facilities; however it is important that you notify your organization as early as possible in your application process so that they can make suitable arrangements for you.

Are meals and housing provided?

Most program fees include accommodation. If you are placed in a hostel then meals will not generally be included. However, if you are placed with a host family you will share 2 or 3 meals a day with them. Check with your organization for more details on which option applies to you.

Do I have to bring my own bedding?

No, you are not required to bring your own bedding. Linen, blankets and pillows will be provided for you.

How many hours per day will I be volunteering?

In most cases volunteers are required to work around 4-6 hours a day. It is best to check with your organization and project to clarify this, as each project varies.

What if I don't speak the native language?

Many volunteer placements in Argentina require you have a basic - intermediate level of the Spanish language, so it is best to take some lessons before departure, or enrol in a class once you arrive. Be sure to check with your organization what the language requirements for a particular project are before you sign up for anything.

How will I get to my project every day?

This varies between programs. On some projects you may be lucky enough to live close by and be able to walk there, however for others you may need to travel long distances. Check with your organization to see if they provide any transportation between your project and accommodation, and if they don't you can ask them for their suggestions on possible options.

What kind of food will I eat while I'm there?

If you are staying with a host family then expect to be served traditional Argentinian meals. Breakfast normally consists of a Spanish croissant, with dulce de leche (caramel dessert) and a tea or coffee. For lunch you may be served meat and salad, sandwiches or pasta, while dinner usually consists of empanadas, pizza, pasta and Asado, (Argentinian BBQ).

Does the volunteer project or organization offer treks or excursions? If not, what can I do on the weekend?

Volunteer organizations generally do not offer any treks or excursions to volunteers. However, you may find that your project organises optional group activities or short trips at an extra cost. You will have time off during your project, and be keen to explore the city, or town you are living in. Ask local people or staff at your project the for recommendations of things to see and do, and reputable tour providers.

How much money do I need to bring?

This will really depend on how you want to see, do and experience. Many volunteer programs include accommodation with a host family and 2-3 meals a day, so at the very least you only need enough to cover personal expenses such as socializing and toiletry items. However, as always it is best to check directly with your volunteer organization for guidance. If you plan to visit nearby tourist sites, do a lot of travelling, around or eat out quite often you need to research the costs of these things, and budget for them. As a guide, accommodation in a city hostel costs between $12-20USD for a dorm room and an average meal at a budget restaurant will cost you around $10-15USD.