Volunteer in Peru
Volunteer in Peru
Give back in gorgeous Peru!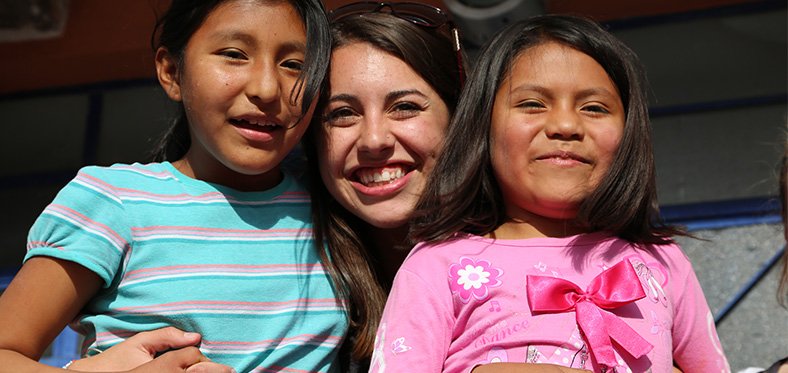 Volunteer in the immaculate yet impoverished Peru

Trusted by thousands of volunteers since 2006

Most affordable volunteer projects, starting at $209

Give back by volunteering in healthcare, education and more.
Volunteer in Peru, home to Machu Picchu and a fascinating Andean country alive with cultural stimulation and magnificent ruins of ancient cultures. Although rich in natural resources with endless tourist opportunities, many of Peru's citizens are poor and live in unfortunate conditions. Thirty-six percent of the population lives under the poverty line. Peru is a popular destination for volunteers who seek a balance of exciting activities and meaningful projects to share their love, passion and assistance with poor children and impoverished communities. Volunteers can work in an orphanage , with street children , in healthcare or other placements . Prepare to enjoy Peruvian food, colonial architecture, the Amazon jungle and a variety of adventurous activities such as river rafting, horseback riding, zip lining, bungee jumping, quad biking and the famous trekking down the Inca Trail.
Contact us today to plan your volunteer vacation to Peru!
Volunteer Work Projects and Locations
IFRE's volunteer programs in Peru provide numerous options for volunteers to choose from projects located in and around Cusco, the Sacred Valley and Manu National Park. As a volunteer in Peru you can choose from the following projects:
Volunteer Program Fees & Dates:
Volunteer Program Dates
Most programs are available year-round. We recommend volunteers begin their placements on a Monday, scheduling their arrival and departure on the weekends. However, due to flight availability, particularly traveling internationally, start dates are flexible. We ask that all volunteers ensure to communicate their arrival and departure plans clearly to their country coordinator to ensure transportation and accommodations are properly arranged.
Volunteer Program Fees
IFRE Volunteers strives to provide the lowest fees along with transparency to all of their volunteers!
Most Affordable fees
Registered non-profit for tax deductible fees
Transparent transactions ensures volunteers they know where their money goes
Proven quality and safety
IFRE Volunteers is proud to offer the world's most affordable fee for international volunteering and as a 501(c)3 organization, your program fee will be tax deductible.
We are proud to focus on the humanitarian aspect of our business, not on profit. We strive to maintain affordable cost, particularly for volunteers; we recognize the value of your donated time and efforts. We remain devoted to maintaining both the quality of the program and the safety of all volunteers involved.
IFRE fees comprise of two separate fees:
Application fee of $299 USD (covers advertising, staff/office expenses, etc.)
Weekly program fee paid directly to your project (covers room/board, field support, etc).
You will pay your fee directly to host families and projects. In this way, what you pay will go directly from you to the people who deserve it (not for profit).
Volunteer Program Fee (US$)
| Duration | All Other Projects | Medical project |
| --- | --- | --- |
| 1 Week | $209 | $234 |
| 2 Weeks | $343 | $368 |
| 3 Weeks | $427 | $502 |
| 4 Weeks | $511 | $586 |
| 5 Weeks | $620 | $670 |
| 6 Weeks | $704 | $754 |
| 7 Weeks | $788 | $838 |
| 8 Weeks | $872 | $922 |
| 9 Weeks | $981 | $1,006 |
| 10 Weeks | $1,065 | $1,090 |
| 11 Weeks | $1,149 | $1,174 |
| 12 Weeks | $1,233 | $1,258 |
Airport Pickup and Transfer $20.00

Group Spanish language class $50/week (10 hours/week)

Summer volunteer and adventure: $2069
Additional costs for volunteers: International flights, passport, visa, personal beverage expenses, entertainment, local transportation, laundry, telephone and immunizations.
Learn Spanish in Peru
Are you considering improving your Spanish language skills? Then IFRE's Peru Spanish Language Program is the perfect choice.
IFRE currently offers highly affordable Spanish language classes. These classes are exclusive to IFRE volunteers participating in the Peru volunteer program. In Peru, IFRE partners with a highly reputable Spanish school. They employ qualified and experienced Spanish teachers and offer the most intensive and effective Spanish courses in Peru. In this program, volunteers work at their volunteer project and learn Spanish simultaneously. For example, volunteers can take Spanish classes from 9:00-11:00 AM (before lunch) followed by volunteer activities. Alternatively, volunteers may take Spanish classes from 3:00-4:00 PM (after their day's volunteer work). Most of the projects are located close to the Spanish school, so it is possible for volunteers to design a personal schedule. IFRE invites you to improve your Argentinean experience by learning or improving your Spanish.
Arrangement of Room/Food/Supervision
IFRE manages your living accommodations in Peru. In Cusco, most volunteers live with a host family, but some may live in a hostel. Our host families are socially respected and experienced hosts of international volunteers. They have strong interest in our volunteers' safety and well-being and demonstrate this with caution and care. Host families will prepare three meals a day for volunteers consisting of local ingredients and foods traditional to Peru. In most host family situations, volunteers will share a room with another volunteer of the same gender. Our host families do not offer laundry services, but some will happily take up the task for a small fee. Cusco boasts numerous exciting opportunities for volunteers to see a city that maintains echoes of its colonial and culture-rich past. In Manu, volunteers stay with either stay with a host family or in a volunteer bungalow with indoor "western-style" bathrooms and a kitchen (Eco-volunteers).
Throughout the volunteer project, our local staff stays in contact with volunteers either with face-to-face visits or via email/telephone. Volunteers are always welcome at our local offices in Peru. If project placement is local, we request that volunteers stop by the office once a week to keep us posted on how they are doing with their home stay and project. If project placement is very far, then our local staff members maintain communication by either email and/or phone and try to visit every 2-4 weeks if possible.
Volunteer Program Free Time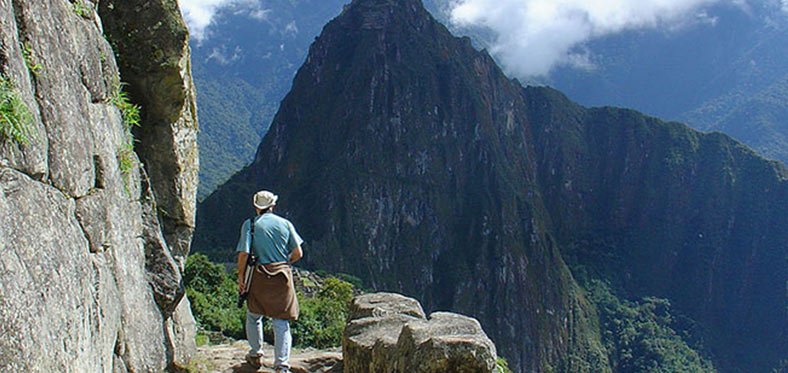 Always keep in mind that IFRE can help launch an amazing Machu Picchu quest from Cusco! In the meantime, there are amazing activities in and around Cusco. Check out the Plaza de Armas. This beautiful square (lit up at night) is lined by churches, shops, restaurants and bars. It is a great place to spend an afternoon. The historical center of Cusco is a beautiful, but hectic experience with street vendors and tourists from all over the world. Coffee shops are abundant in the Plaza de San Francisco area. There are options for whitewater rafting nearby to Cusco. Upstream are the Chuqicahuana or Cusipata sections of the Rio Urubamba/Vilcanota where the water is clean and the rapids are excellent fun, up to class five depending on what time of year it is.
Alternatively, try inflatable canoeing on the Piñi Pampa section of the Rio Urubamba where slow and relaxed self-paddling is not as crazy as class 1 and 2 rapids. Also nearby is the 3 or 4-day Rio Apurimac raft trip. Rio Apurimac is called the true Source of the Amazon and one of the Top 10 rafting rivers in the World. Non-wet mobile adventure options include renting motorcycles, bungee jumping, horseback riding, zip lining, quad biking or mountain bike tours. On the other hand, simply opt to tour the countryside and Sacred Valley where you can enjoy endless Incan ruins, beautiful mountains and craft markets.
Learn more about Peru programs