Volunteer in Argentina
>
>
Volunteer In Argentina
Volunteer in Argentina
Take your skills to South America by Volunteering in Argentina!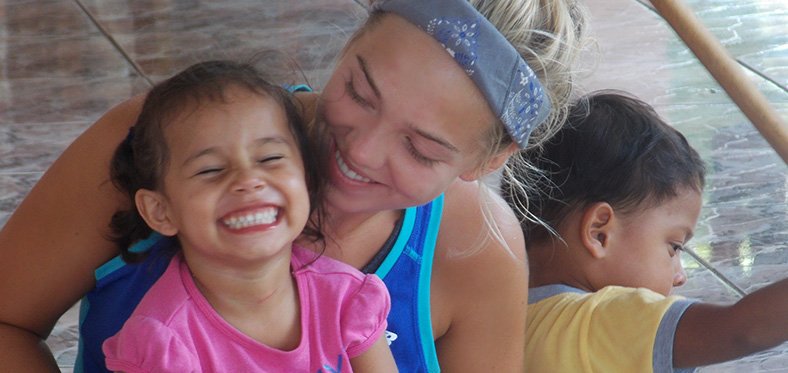 Immerge yourself in vibrant & colorful culture

Trusted by thousands of volunteers since 2006

Most affordable volunteer projects, starting at $454

Enjoy a life-changing humanitarian experience
Are you ready for a change in your life, one that could also make an enormous difference to the people whose lives you touch? Consider volunteering in Argentina, for a life-changing experience you'll never forget!
Amid the magnificent scenery, nestled between the stunning Andes Mountains and the great Atlantic Ocean, you can work to change lives. Our volunteer program in Argentina offers placements working with teaching English, healthcare, dental and community development. Although undeniably beautiful, there is a significant need in Argentina for the humanitarian efforts provided by volunteers.
Put your passion into motion today by requesting more information on volunteering in Argentina that best fits you.
Volunteer Work Projects and Locations
IFRE's volunteer programs in Argentina provide numerous options for volunteers to choose from located in and around the splendid city of Cordoba.Volunteer programs in Argentina include:
Volunteer Program Fees & Dates:
Volunteer Program Dates
Most programs are available year-round. We recommend volunteers begin their placements on a Monday, scheduling their arrival and departure on the weekends. However, due to flight availability, particularly traveling internationally, start dates are flexible. We ask that all volunteers ensure to communicate their arrival and departure plans clearly to their country coordinator to ensure transportation and accommodations are properly arranged.
Volunteer Program Fees
IFRE Volunteers strives to provide the lowest fees along with transparency to all of their volunteers!
Affordable fees
Registered non-profit for tax deductible fees
Transparent transactions ensures volunteers they know where their money goes
Proven quality and safety
IFRE Volunteers is proud to offer the world's most affordable fee for international volunteering and as a 501(c)3 organization, your program fee will be tax deductible. We are proud to focus on the humanitarian aspect of our business, not on profit. We strive to maintain affordable cost, particularly for volunteers; we recognize the value of your donated time and efforts. We remain devoted to maintaining both the quality of the program and the safety of all volunteers involved.
IFRE fees comprise of two separate fees:
Application fee of $299 USD (covers advertising, staff/office expenses, etc.)
Weekly program fee paid directly to your project (covers room/board, field support, etc).
You will pay your fee directly to host families and projects. In this way, what you pay will go directly from you to the people who deserve it (not for profit).
Volunteer Program Fee (US$)
| Weeks | Host Family /Half Food | Hostel/ No Food | Medical(Host Family /Half Food) | Medical (Hostel/No Food) |
| --- | --- | --- | --- | --- |
| 1 Week | $482 | $454 | $532 | $504 |
| 2 Weeks | $594 | $538 | $694 | $638 |
| 3 Weeks | $706 | $622 | $856 | $772 |
| 4 Weeks | $818 | $706 | $1,018 | $906 |
| 5 Weeks | $930 | $790 | $1,180 | $1,040 |
| 6 Weeks | $1,042 | $874 | $1,342 | $1,174 |
| 7 Weeks | $1,154 | $958 | $1,504 | $1,308 |
| 8 Weeks | $1,266 | $1,042 | $1,666 | $1,442 |
| 9 Weeks | $1,378 | $1,126 | $1,828 | $1,576 |
| 10 Weeks | $1,490 | $1,210 | $1,990 | $1,710 |
| 11 Weeks | $1,602 | $1,294 | $2,152 | $1,844 |
| 12 Weeks | $1,714 | $1,378 | $2,314 | $1,978 |
Group Spanish language class $120/week (10 hrs/week)

Food not included -estimated food budget is $50-75/week
Additional costs for volunteers: International flights, passport, visa, personal beverage expenses, entertainment, local transportation, laundry, telephone and immunizations.
Spanish Language Program in Argentina
Are you considering improving your Spanish language skills? Then IFRE's Argentinean Spanish Language Program is the perfect choice.
IFRE currently offers highly affordable Spanish language classes. These classes are exclusive to IFRE volunteers participating in the Argentina volunteer program. In Argentina, IFRE partners with a highly reputable Spanish school. They employ qualified and experienced Spanish teachers and offer the most intensive and effective Spanish courses in Argentina. In this program, volunteers work at their volunteer project and learn Spanish simultaneously. For example, volunteers can take Spanish classes from 9:00-11:00 AM (before lunch) followed by volunteer activities. Alternatively, volunteers may take Spanish classes from 3:00-4:00 PM (after their day's volunteer work). Most of the projects are located close to the Spanish school, so it is possible for volunteers to design a personal schedule. IFRE invites you to improve your Argentinean experience by learning or improving your Spanish.
Arrangement of Room/Food/Supervision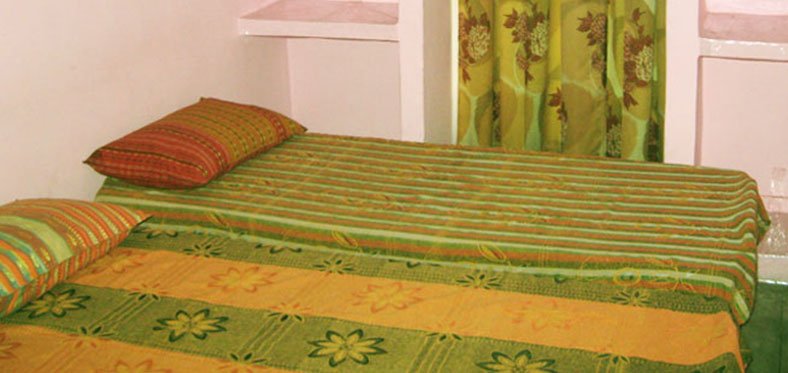 IFRE manages your living accommodations either in host family or hostel in Argentina.
Our host families are socially respected and are experienced with hosting international volunteers. They have strong interest in our volunteers' safety and well-being and demonstrate this with caution and care. In most host family situations, volunteers will share a room with another volunteer of the same gender.
Your hostel is located in a charming neighborhood in the city of Córdoba. Córdoba boasts numerous exciting opportunities for volunteers to see a city with a bright future which maintains echoes of its colonial and culture-rich past. Córdoba's vibrant culture has produced a number of influential writers, its own musical style known as "El Cuarteto" (in addition to classical, jazz, rock, pop and techno). There are also many monuments, lively festivals, pleasant theaters and a pulsing nightlife. Volunteers reside in accommodations located just minutes from the downtown area. This unique living situation is often conducive to fellow volunteers getting to know each other. These accommodations also house our local operator's headquarters – ensuring vital and constant contact with our in-country coordinators. Our field staff visits volunteers regularly and always happy to help our volunteers in any way needed.
Throughout the volunteer project, our local staff stays in contact with volunteers either with face-to-face visits or via email/telephone. Volunteers are always welcome at our local offices in Argentina. If project placement is local, we request that volunteers stop by the office once a week to keep us posted on how they are doing with their home stay and project. If project placement is very far, then our local staff members maintain communication by either email and/or phone and try to visit every 2-4 weeks if possible.
Argentina Volunteer Program Free Time
Argentina is a vibrant and colorful country. The country boasts multi-faceted and fascinating cultures. Argentina volunteers experience this broad assortment, as well as many common local traditions during their stay. IFRE's volunteer programs in Argentina are located in and around the extraordinary city of Córdoba. In Córdoba, there are many preserved historical buildings from the noteworthy colonial era. Córdoba is a university city with the oldest university in all of Argentina – the Universidad Nacional de Córdoba was founded in 1613. An amazing UNESCO World Heritage Site is located within the city limits. Córdoba is a pristine and admirable example of a developing city maintaining its culture-filled, picturesque past.
For the duration of their project, volunteers have weekends free. There are a number of things to see and do during this time off. While IFRE does not arrange activities during this time off, our local staff, members and coordinators can provide priceless assistance in making appropriate arrangements for travel throughout Argentina. Most volunteers use this time for self-exploration and countrywide travel. Argentina is one of the most beautiful countries in the world offering plentiful opportunities for an amazingly unique experience. Please feel free to use the resources offered by our Argentinean staff members – travel tips, advice and publications about Argentina.
Learn more about Argentina programs