Volunteer in South Africa
Enjoy endless volunteer opportunities in beautiful South Africa
Embrace your humanitarian side and further explore your passion for helping others

IFRE has been trusted by thousands of volunteers since 2006

Most reasonably priced volunteering in South Africa opportunities; as low as $450

Choose from several great volunteering in South Africa programs
Have you always dreamed of traveling to South Africa? Would you also like to contribute to the betterment of humanity while you are there? Volunteering in South Africa is a perfect way to blend both desires. Brimming with breathtaking panoramas and full of fascinating diversity, South Africa's culture and people will abide in your soul forever.
Apartheid has scarred this beautiful country, and many South Africans need help badly. IFRE's volunteer projects in South Africa focus on smaller towns, rather than the big cities, because it is in these rural areas that the extreme division between rich and poor is most evident. Volunteers have an enormous impact on these vulnerable South Africans undergoing crushing poverty and desperate health problems. As a volunteer, you can work with the orphanage project, join the healthcare project, teach English, or participate in the physical education project.
Your help can be a catalyst for change and a more positive future for South Africans. Request more information today!
Volunteer Work Projects and Locations
IFRE invites volunteers to explore the intriguing country of South Africa while helping its children and adults through projects focused on improving daily life, educating about health issues and reaching out to communities with grassroots development projects.
Ongoing programs in South Africa include:
One very important aspect of our volunteer programs is our orientation program because it helps the volunteer to prepare for the different cultures and communities and the do and don'ts. This must be seen as a crucial part of being a successful volunteer!
Volunteer Program Fees & Dates:
Volunteer Program Dates
Most programs are available year-round. We recommend volunteers begin their placements on a Monday, scheduling their arrival and departure on the weekends. However, due to flight availability, particularly traveling internationally, start dates are flexible.
We ask that all volunteers ensure to communicate their arrival and departure plans clearly to their country coordinator to ensure transportation and accommodations are properly arranged.
For exact program start dates,please click here >>
Volunteer Program Fees
IFRE Volunteers strives to provide the lowest fees along with transparency to all of their volunteers!
Most affordable fees
Registered non-profit for tax deductible fees
Transparent transactions ensures volunteers they know where their money goes
Proven quality and safety
IFRE Volunteers is proud to offer the world's most affordable fee for international volunteering and as a 501(c)3 organization, your program fee will be tax deductible.
We are proud to focus on the humanitarian aspect of our business, not on profit. We strive to maintain affordable cost, particularly for volunteers; we recognize the value of your donated time and efforts. We remain devoted to maintaining both the quality of the program and the safety of all volunteers involved.
IFRE fees comprise of two separate fees:
Application fee of $299 USD (covers advertising, staff/office expenses, etc.)
Weekly program fee paid directly to your project (covers room/board, field support, etc).
You will pay your fee directly to host families and projects. In this way, what you pay will go directly from you to the people who deserve it (not for profit).
Volunteer Program Fee (US$)
| Duration | All Projects (Cape Town) | Surf Project |
| --- | --- | --- |
| 1 Week | N/A | N/A |
| 2 Weeks | $450 | $900 |
| 3 Weeks | $600 | $1,200 |
| 4 Weeks | $750 | $1,550 |
| 5 Weeks | $900 | $1,850 |
| 6 Weeks | $1.050 | $2,200 |
| 7 Weeks | $1,200 | $2,500 |
| 8 Weeks | $1,400 | $2,850 |
| 9 Weeks | $1,550 | $3,150 |
| 10 Weeks | $1,750 | $3,450 |
| 11 Weeks | $1,900 | $3,800 |
| 12 Weeks | $2,050 | $4,090 |
Language & Cultural Immersion program fee includes: Our training and culture program is mandatory for volunteers joining South Africa program, as this program is crucial for a successful volunteering experience. Language and Cultural training, food and accommodations for 3 days, training materials (books, papers, etc), cost of local sightseeing/tourist sites, cost of recreational activities, Comprehensive Travel Insurance.
Additional costs for volunteers: International flights, visa, daily personal expenses on beverages/entertainment, laundry, telephone, immunizations.
Arrangement of Room/Food/Supervision
IFRE arranges accommodations and food (3 local meals/day) for the duration of your volunteer project. During orientation and training program, volunteers stay in our hostel in Cape Town. Our hostel is located in the heart of the city giving volunteers easy access to all parts of the city. Volunteers stay with a host family (aka "homestay") during the volunteer program. Our host families are socially respected and are well versed in the art of hosting international volunteers. Host families offer a safe home, private rooms (occasionally rooms will be shared with other same-gender volunteers) and shared bathroom facilities with running water.
Volunteers will receive three meals of South African cuisine each day. Breakfast normally consists of cereal and toast; lunch is packed to take to your project and dinner is a nutritious home cooked local meal (meat & vegetables, rice or potatoes & salad). Host families provide typical meals that are traditional to South Africa.. Throughout the volunteer project, our local staff stays in contact with volunteers with either face-to-face visits or via email/telephone. IFRE's main office is in Cape Town and our in-country coordinator serves as a point of contact for local volunteers. If project placement is very far from our main office, then our local staff members maintain communication by email and/or phone and the local project director will serve as a volunteer's contact. Upon program placement, personal placement documents provide specific details of accommodations and project.
Language and Cultural Immersion
Our South Africa program begins with orientation in Cape Town and training and travel experiences in the city and surrounding areas. Our orientation reviews volunteers' roles in their project and provides valuable information regarding South African culture and lifestyle. Following volunteer orientation, some volunteers will be transported to their accommodations in the outer city-limits of Cape Town, towns within wine country, of small suburbs of Cape Town.
Volunteer Program Free Time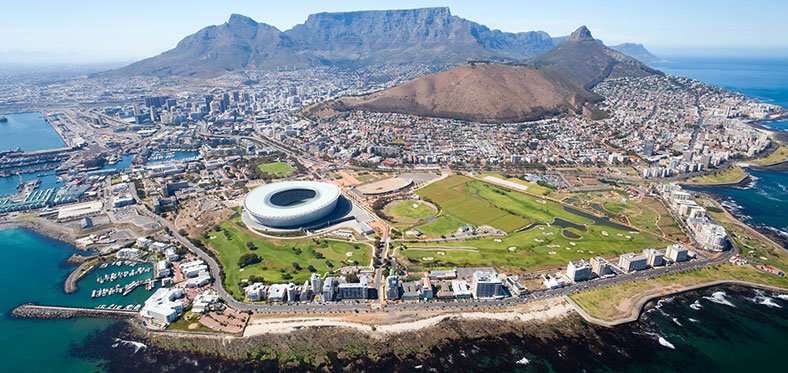 Volunteers have free time for the duration of their project in the evenings and on weekends. While IFRE does not arrange activities during this time off, our local staff, members and coordinators can provide priceless assistance in making appropriate arrangements for travel in South Africa. Free time is perfect for social and physical adventure. It's time to explore South Africa – it is one of the most beautiful countries in the world offering numerous opportunities for a truly amazing experience. Our IFRE local coordinators/staff are available to give volunteers free advice, travel tips and help with volunteers' travel plans. All South Africa volunteer projects originate in Cape Town, however many project placements are located are beyond Cape Town's borders.
The Wineland IFRE's Wineland projects are located in Stellenbosch , the second oldest and one of the richest towns in South Africa, also famous for its wines, historical buildings, oak lined streets and university. Part of the Great Cape Winelands Region, Stellenbosch was established in 1679 primarily for wine production. The town contains many fine examples of historic Cape Dutch architecture, especially the residences and offices on Dorpstreet. The buildings have been carefully restored and many surround the town square, "the Braak." Numerous wine estates and cellars can be visited in the immediate area. Hiking trails abound at Jonkershoek and Assegaai Nature Reserves.
The Garden Route IFRE offers projects on the Garden Route Albertinia, Knysna, Oudtshoorn and Riversdale.
The area surrounding Albertinia offers breathtaking views stretching from the coastal area along the Gouritz River, up into the foothills of the Langeberg Mountains. There are some local wineries outside Albertinia. The famous Gouritz Bridge offers the second highest Bungee Jumping spot in the country and the nearby Garden Route Game Reserve offers a chance for big game tracking. Albertinia is also a 20-minute drive to the stunning Stilbaai beach resort and 40 minutes from the seaport town of Mosselbay.
The golden beaches, tranquil lakes mountains and rivers of Knysna offer an unforgettable experience for water sports, hikers, horse riders and cyclists. Knysna is famous for its homegrown oysters, washed down with locally brewed beer. From the Knysna Quays on the Waterfront development volunteers can take a boat trip over the lagoon to the Heads and Featherbed Nature Reserve.
Oudtshoorn is known as the ostrich feather capital of the world. It is famous for the Cango Caves and Ostrich farms and lies inland over the Outeniqua Mountains. The Cango caves, a series of 80 caverns filled with stalagmites and stalactites are situated 29 km from town at the base of the scenic Swartberg Mountains. The natural treasures and breathtaking beauty of the area have been an inspiration to various artists and African wire art and curio shops are in abundance. There are also wildlife reserves and "Feather Palaces" – grand architecture built by those financially benefitting from the ostrich feather boom.
Stunning mountain vistas surround Riversdale. It is the floral kingdom of the Garden Route and a favorite destination for outdoor adventure and nature enthusiasts. Volunteers can visit historical landmarks, talented artists and entrepreneurs. Experience authentic farm life and country cuisine or enjoy the town centre with a fine selection of shops, services and sporting amenities. Embark on exciting mountain adventures in fynbos paradise with abseiling, rock climbing, hiking, 4x4 trails, bird-watching or casual flower picking!
Major FAQ South Africa
Food and Accommodations
What kind of food do we eat in the project or with the host family?
Orientation: All volunteers are placed at the volunteer House during the orientation period unless otherwise stated.
Accommodation: Volunteers placed in community projects will be small towns surrounding Cape Town and reside in a homestay within walking distance from their project or a short taxi ride away at their expense. The communities are approximately 30-40 minutes outside Cape Town. If you're staying with a host family, your meals will be prepared each day by a family member. Breakfast and lunches are usually self-help. The type of food will be dependent on the cultural identity of the family and consist largely of traditional local foods. Stews are a common dish amongst local families in Cape Town.
Volunteers placed in project locations within the city will reside in dormitory volunteer house with up to 30 fellow volunteers. The project site will be a 10-20 minute commute via minibus/taxi ride that will cost approximately $2-$3. At the Volunteer House, breakfast and dinner are provided Monday- Friday only. Volunteers are responsible for their own lunches and meals over weekends as well as their own laundry. At the Volunteer House, evening meals always vary. Some nights our local team will order pizza or take you to a local restaurant, on other days, volunteers are provided with food, which they cook together and of course, there is BBQ night.
The food on offer in Cape Town is extremely varied which represents the city's multicultural identity. You will experience a range of different cuisines. The food is basic but plentiful, tasty and nutritious.
Breakfasts generally consist of Coffee, toast and cereal. A typical lunch will consists of a packed sandwich (made by yourself) and possibly fruit. Dinners will be good wholesome South African meals, which could include dishes such as stews, vegetables, salad and starch combinations. It is important to be flexible regarding food, as the food may be different to what participants are used to.
Does the project or host family have internet? Electricity?
Wifi is available at the Volunteer House at a fee. Volunteers placed with host families may or may not have Internet available. Volunteers will therefore have to make use of internet cafes and the local libraries, however electricity is available at all accommodations.
Do we get hot shower in our accommodation?
Accommodations will have either showers or a bath available.
Is it safe to keep our items in the host family?
It is advised that volunteers bring along a lock or a bag that can lock to keep their valuables safe.
Is water safe to drink or do we need to buy bottled water?
Tap water is safe to drink in South Africa.
Is it an issue if I am vegetarian? I am wheat allergic; would it be a problem to the host family?
Volunteers with any special dietary requirement will have to cater for themselves; however, meals for vegetarians can be arranged.
Do I get my own room in the host family?
Volunteers will share a room with at least one other volunteer. There could however be more than two volunteers per room at the host family. City accommodations in the volunteer house are dormitory style where volunteers will share with 4-8 other volunteers.
Do the members of the host family or the project speak English?
Everyone is able to communicate in English at the accommodations as well as at the project.
If I arrive with my friend, or girlfriend/boyfriend, can we stay together?
We should be able to place volunteers together; this is of course subject to availability and cannot be guaranteed. The request has to be made clear with initial application. Volunteers will share with fellow volunteers and will not have their own room.
What are the bathrooms and toilet facilities like?
At the Volunteer house, there are 4 showers and 3 toilets. Most homestays have 1 bathroom and toilet available. Most homestay bathrooms at the Homestays have Western style bathrooms consisting of a bath, toilet and washbasin with hot and cold water.
What are the laundry arrangements?
Volunteers are responsible for their own Laundry and are welcome to use the local Laundromats.
Can I use appliances if I bring them from my home country?
Electronic items run on 220 Volts in South Africa. Please ensure you have a travel adapter, as your appliances may not work locally.
What bedding materials are provided? Do I need to bring sleeping bag?
It is advised that volunteers bring along a sleeping bag, however blankets are also provided.
Arrival Information
Which airport do I need to fly in?
Volunteers will fly into Cape Town International Airport.
Do you organize airport pick up?
An Airport pick up is included as part of the program fee.
Where do I go from airport?
Volunteers should arrive on the Sunday prior to their project start date (All projects begin on Mondays). You will be greeted at the airport by a local agency and transferred to your accommodations for the first night.
What happens if I missed flight or arrived late?
Please call Emergency number on +27 82 7767544
Who will come to pick up me? How do I recognize the person at the airport?
Volunteers will be greeted at the airport by the Backpacker Bus hired by SASTS, please look for the driver with board labeled 'SASTS'. Backpacker Bus details are +27 82 809 9185 should your flight be delayed. The address of the House is 4 Glengariff Road, Green Point and the Volunteer House number is +27 21 434 8231
Can you give us direction for meeting point?
Should volunteers miss their collection, they are advised to make their way to the information desk and call the 24-hour emergency number or the airport shuttle for their transfer.
If my assignment begins on Monday, when should I arrive?
All Volunteers have to arrive on a Sunday.
If I want to arrive earlier than when my assignment begins, where do I stay and who will organize the accommodations? Does it cost me extra?
Your Sunday night accommodations of the set arrival day is part of the program. Volunteers who arrive earlier than the Sunday are welcome to book themselves in at accommodation at their own expense and make their way to the Volunteer House on the Sunday to begin their program.
Who will bring me to the airport for my departure?
Airport drop off is excluded and volunteers are responsible for their own return transportation.
Can you help us arranging our flights? Do you recommend any cheapest flights to fly to South Africa?
Volunteers are responsible for their own flight arrangements to Cape Town.
Visa Information
Can you please provide me the visa information? What kind of visa do I need to apply?
Individuals participating in a program for less than 90 days are able to arrive in the country on a tourist visa.
How do I apply for the visa?
Volunteers can apply for the tourist at the local South African Home Affairs office in their home country.
How much does it cost for the visa application?
The visa cost can vary and will be approximately $50. Please check with local South African Home Affairs office.
Do I need any documents to apply for the visa? Can RCDP provide us official papers for the visa?
Please check with local Home Affairs office as to documents required to apply for the visa. These may include bank statement, police clearance, return ticket etc. We advise participants apply for the Tourist visa.
How long does it take to get the visa approval?
Please check with local Home Affairs office as to duration it will take to get visa approved. This may vary from city-to-city and can range from 2-8 weeks.
Can I extend my visa while I am in the country? Can you help me on this?
Participants can apply for their visa extensions in South Africa; this has to be done via an authorized agent VFS Global, which has been outsourced from the Department of Home Affairs to deal with all visa extensions in South Africa.
Safety
Is it safe to travel to South Africa?
South Africa is generally a safe country for tourists to live and travel in. To ensure a trouble free stay, please take note of the guidelines. Some are common sense and apply even in your home country while others may be new to you. Heed the advice of travelers and locals with an open mind and a grain of salt. Please follow the safety guidelines.
What are safety measures you take for the volunteers? How can you guarantee volunteers' safety?
We have an arrival orientation where, amongst other topics, safety is covered. It is important that volunteers follow our safety guidelines provided to them
How can you help volunteers in case of emergency? Is there someone we can reach in case we need immediate help or support?
We have a 24 hour Emergency number in place - +27 82 7767544
Is it safe to travel alone?
We advise volunteers to travel in pairs.
Money
Are ATMs easily available?
Yes, ATM'S are easily available in Cape Town and most local communities. Most ATM'S accept cards with the VISA and Maestro sign.
Where should I exchange my money?
As soon as you step off the plane you'll start seeing banks, bureau de change and automatic tellers all over. The banks are generally open from 9am- 3:30pm, Monday-Friday and 8.30am-11am on Saturdays, but the banks at the airports adjust their hours to accommodate international flights.
How much money should I bring with me?
However much you decide to take, you will need to manage your money very carefully to ensure you have enough money to last you for the duration of your trip. In your first week it is advisable to work out a weekly budget in terms of necessities e.g. Accommodation, food and transport. We advise approximately $500, depending on interest. Should you decide to join in on tours, participants require a bit more.
What does the weekly program fee cover?
Transfer from the airport to the Volunteer house
Dormitory accommodations for 1 night during Orientation (excluding food)
Transfer to volunteer office for Orientation
Orientation Program, including Welcome Session and Orientation Session, City Walking Tour
Transportation to Host Family after Orientation
Accommodation and meals as stipulated
Project placement
Is it safe to carry cash with me?
Cash is a less secure way of carrying money, but there is no problem changing Euros/Dollars into cash at any of the foreign exchanges bureaus to be found in all main towns/suburbs. As in any country, do not carry large amounts of cash on you.
Communication
How do I contact to the local coordinator?
Participants will be visited by their local coordinators while in the country and relevant contact details will be provided at orientation.
How do I contact my family and friends once I arrive in South Africa? How can my family members contact me?
Phone or email are the most common means of communication with friends and family while traveling abroad. Phone cards for public phone booths are widely available and can be purchased in different amounts. Local calls are relatively inexpensive, but international calls can be pricey. When dialing an international number add 00 before the country code and the number.
Can I bring my mobile from my home country? Does it work?
Volunteers can bring their international phones to South Africa and purchase a local SIM Card to get it activated. When buying a SIM card for your cell phone: Pay-as-you-go cell phone packages are the easiest way to get set up. South Africa has introduced a registration process when buying a cell phone, called RICA. When you buy a SIM card you will need to register your SIM card. To do this you will need proof of identification (passport) and proof of accommodation. You can pick up a very cheap SIM card from PEP, Pick n Pay and Shoprite for R1.00! You will need to buy airtime in order to make calls or text.
Climate of South Africa
Please provide detailed information on year round climate in the country which consists season you have, average temperature and average rainfall in each month.
South Africa is famous for its sunshine. Our summers are bright, warm and highlighted with afternoon thunderstorms. The Western Cape is the exceptional, getting its rain in winter because of its Mediterranean climate.
The winters are mild but can drop to zero degrees at night in some parts of the country. The days can be cool and are usually bright and crisp. The Western Cape gets their rainfall in winter so you will experience some grey, rainy days but they are closely followed by clearer, warmer days.
Summer

–

mid-October to mid-February

Autumn

–

February to April

Winter

–

May to July

Spring

–

August to October
CITY
Summer
Winter
Max
Min
Max
Min
Cape Town
26
16
18
7
Johannesburg
26
15
17
4
Durban
28
21
23
11
Port Elizabeth
25
18
20
9
Skukuza
33
21
26
6
Health and Safety
What are the principle health risks in South Africa? Is there any mandatory vaccination we need to take?
South Africa is generally a safe country for tourists to live and travel in. To ensure a trouble free stay, please take note of the guidelines. Some are common sense and apply even in your home country while others may be new to you. Heed the advice of travelers and locals with an open mind and a grain of salt. Please follow the safety guidelines.
Your health is likely to be one of your biggest concerns living and working in South Africa. You will learn about staying healthy in South Africa as part of your orientation. Nevertheless, staying healthy is largely your own responsibility. Taking simple precautions will enable you to make the most of your stay.
Make a note of all the vaccinations you have and ensure that any courses of injections are complete. Also, make note of your blood group. If you take the precautions recommended by us, you should have very little trouble. There is always the comfort of knowing that we are there to support you. Constipation: Unfamiliar food and travel can sometimes make you constipated. This is usually not serious, and can be remedied by eating high fiber foods and drinking plenty of fluids.
Contraception
If you are on the oral contraceptive pill and will be taking it while you are away, make sure you have enough supplies to last your trip or find out from the nearest pharmacist to refill your prescription locally.
Diarrhea
Diarrhea is very common when travelling abroad. The most important thing to do if it happens to you is to keep well hydrated, by drinking lots of fluids. Anti-diarrhea medicines such as Imodium can be used for short-term treatment of mild diarrhea, and can be useful when travelling. For severe persistent diarrhea or bloody diarrhea, though, you should see a doctor.
Doctors
Living in a foreign country for an extended period of time can be daunting and some participants' may be hesitant with regards to South African doctors and healthcare in general. Each of you have been provided with comprehensive insurance for your stay. The assumption is that many South African doctors and hospitals are not on par with international standards and is particularly damaging. Private hospitals offer the best care and facilities. Many private hospitals offer local, national and international patients a broad spectrum of professional medical services, including:
Access to highly qualified specialists in a wide range of medical disciplines.
Quality medical care in comfortable units staffed by highly trained, professional and compassionate nursing and support staff.
Well-equipped operating theatres staffed by highly trained and professional staff
Modern and sophisticated equipment and instrumentation compares with the best in the world.
Hospitals: PLAN AHEAD
When you arrive in South Africa, you should make yourself aware of the nearest hospital/ clinic or health center and work out how to get there. Think out your route... imagine you are sick... what will be the best way to get there? It is important to know where medical assistance can be found should you need it and consult with project staff and your host family who are already aware of which is the best route/ hospital to take.
General Hygiene
Maintaining a good standard of hygiene is always important, but can be even more so while you are living in a developing country. In warmer climates, germs can spread more easily and poor hygiene can attract insects and bugs like cockroaches. You should remember the following at the very least:
Maintain a good standard of personal hygiene (wash your hands with soap after using the toilet, wash/shower regularly etc.)
regularly wash your clothing and bedding
regularly clean your bathroom/ toilet facilities, kitchen areas and bedroom
Dispose of rubbish and food waste in a sanitary way
Heartburn and Stomach Acid
If you have the tendency to suffer from heartburn or stomach acid, take an antacid. Remember though- people on strong antacid therapy are often at higher risk from food-borne illness due to the reduced level of acid in the gut. You may wish to get a probiotic supplement, or eat cultured yogurt that contains beneficial flora that will colonize your gut and help protect it from infections.
Payment
Hospitals may be private, semi-private or state. Realistically, long queues and red tape may be the rule rather than the exception at state hospitals (although there are plans for massive upgrading of the system). Therefore, it may be wise to use a private hospital. The preferred method of payment for medical treatment is cash, although credit cards are generally accepted if the hospital or practice has the facilities. Don't forget to ask for receipts in case you need to submit them for any travel insurance claims.
Water
Water is safe to drink in South Africa, so there is no need to waste money on countless bottles of water.
Avoiding Sunburn/Sunstroke
Use a sunblock, avoid the sun and wear a hat!
In the summer, the weather is hot and everything slows down. Listen to your body and take rests or a nap when you need to.
Be careful of sunburn. The sun is extremely strong and can burn you very quickly, especially between 11am- 3pm. Even on a cloudy day 30% to 50% of the sun's UV rays reach your skin and you will still burn if you are outdoors. Similarly, you may not feel the sun's rays if it's windy, but you can still burn.
Try not to spend too much time in the sun. Aside from being extremely painful and damaging, sun damage to the skin can raise your risk of skin cancer significantly.
Sunstroke
This type of sickness is caused by ultra violet light. Symptoms are typically headache, dizziness, a raised temperature (fever) and vomiting.
HIV
HIV means "Human Immunodeficiency Virus." Like all viruses, HIV attacks other living cells and uses them to make copies of it. Unfortunately, HIV attacks some of the cells that are vital to a healthy immune system, including white blood cells known as CD4 cells.
General Questions
Where can I use internet? Is there a place where I can use phone to make a call to my family and friend?
There are plenty of internet cafes in Cape Town and the local communities, however reliability and hourly rates vary greatly and connectivity may be a lot slower than you are used to. You may have to purchase World Call Card to call family members back home or use your Cell phone.
What kind of gifts would be appropriate to bring for the host family and the project?
You may decide that you want to take some things for the community you will be living in. We recommend that you take things to give to children. Pens, crayons and pencils are always good gifts. Others could be photos of your family or postcards from your hometown. South Africans will find your backgrounds just as interesting as you find theirs! Giving small gifts will assist you in introducing yourself to your host family or your neighbors by providing a window into your world. It will also give you something to do during awkward moments in the first few weeks at your placement and when you get unexpected visits from the community!
The community (including projects) you will be living in will be able to use most donations such as learning aids, educational toys and books. However, it may be more useful to buy gifts after you have actually been to the project, so you can see for yourself what would be most useful.
Could you please provide me the packing list?
Please note this is a list of suggestions, based on volunteering experiences. You may need additional items, or not need all, that are listed.
Personal Admin
Photocopies of important papers such as passport, airline tickets and insurance documents
General
Sleeping Bag
Day bag / rucksack (for excursions)
Torch/ head torch
Mobile phone
Camera and batteries
Travel Adapter
Playing cards for free time
Diary – you will have so many amazing experiences to remember
Tissues
Plastic bags
Snacks (powdered soup sachets, biscuits etc)
Pocket-knife
Quick drying travel towel
Mosquito net
Clothing
Walking shoes / trainers – sufficient for walking in forests
Flip Flops
A hat to protect you from the sun
Rain coat
Clothes: Long sleeve shirts and trousers are great. Remember to bring beachwear for beach time.
Medical Kit
Small medical kit containing plasters, medicine for diarrhea, headache tablets, anti-histamine cream and any medication you will need.
Mosquito repellent
Biological soap (to wash your clothes by hand if you are taking the trekking option)
Antibacterial hand gel (does not need water to rinse off)
Travel wash for clothes
The Beginner's Guide to Volunteering in South Africa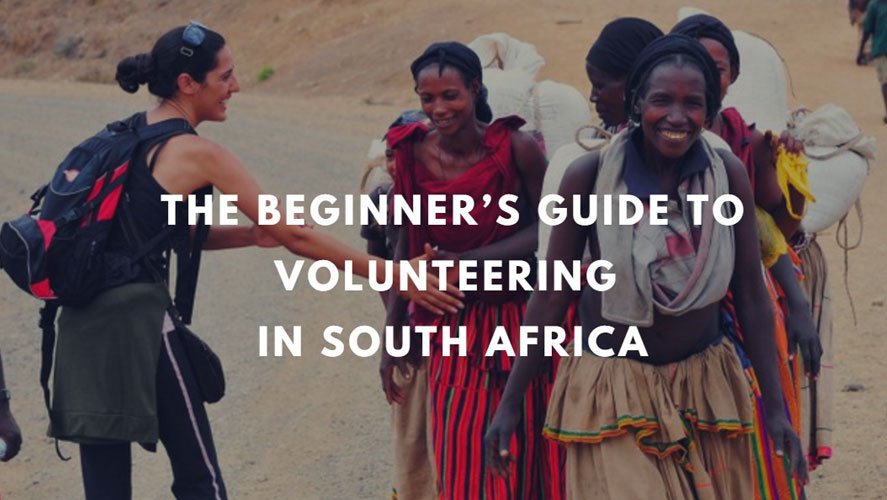 Welcome to your handbook about volunteering in South Africa.  This ebook will provide information about popular projects, organizations and destinations, plus tips to help you choose the volunteer South Africa placement that best suits you. This guide also includes handy hints to help you prepare for the adventure, from knowing what to expect from the project to safety tips so you can make the most of your South Africa volunteer mission.
Chapter 1:Volunteer South Africa - Getting Started
Welcome to South Africa
Behold South Africa, a remarkable country of ancient human origin where wildlife reigns, stunning landscapes stroke the horizon and society advances with rigorous force. It's where two great oceans meet and travelers can select from a spectacular menu of scenic deserts, mountains and dreamy beaches, or head to Johannesburg for a cosmopolitan city experience. Once a very segregated country, South Africa was able to put an end to centuries of racial hatred with its abolishment of apartheid in 1994, and is now a progressive democracy that upholds freedom of speech. It boasts an excellent infrastructure and the most advanced and broad based economy on the continent.                  
Nevertheless, this beautiful country still suffers from poverty, lack of education and other social issues. Volunteers are needed to offer compassion, education and relief to the impoverished communities of South Africa, and also to contribute to the country's hugely popular wildlife reserve projects.
Why you should volunteer in South Africa
There are many reasons to volunteer in South Africa; it's a gorgeous country with modern conveniences, excellent recreational activities and warm people who will welcome your humanitarian efforts with open arms.  From orphaned children to sick individuals desperate for medical care, you will find genuine grassroots opportunities to help people in this developing country.  Here are some important reasons to select a volunteer project in South Africa.
The beaches
Located at the tip of the African Continent, South Africa's  two coastlines offer a wide  variety of beaches, from the tranquil waters of the Indian Ocean to the slightly rougher Atlantic surfs.  From pristine stretches of virgin white sand  to the bustling shores of Cape Town, you'll have every opportunity to enjoy South Africa's aquamarine beaches – they are among the best in the world.
The African bush
It's no secret that South Africa has an exotic mosaic of ecosystems  you won't find anywhere else in the world. Even within an hour's drive from a major city area you can see all sorts of species in their natural habitat. But perhaps the biggest draw is the world-famous Kruger National Park, home to lots of amazing wildlife.
Cultural diversity
South Africa is a melting pot of indigenous cultures and people of Asian and European descent. Foreign influence has planted people of British, Indian and Dutch Afrikaner ancestry, while the predominant African ethnic groups include the Vena, Sotho, Nguni and the Shangaan-Tsonga.
You can visit rural communities where people still live in huts, prize cattle as wealth and revel in their traditional artwork, dancing, singing and music. The streets of Cape Town and other urban areas are scattered with venders selling foods and goods from all of these cultures.
English and other languages
Multiple cultures mean multiple tongues, giving South Africa 11 official languages, mostly indigenous except for Afrikaans, a derivative of Dutch, and English, which is the official languages of business and government and spoken by almost all of the population.
The road signs are in English, and almost anyone in hotels or customer services speaks it.  English speaking volunteers in South Africa have the privilege of absorbing other languages while being able to communicate with everyone on a daily basis.
Making a true difference with communities in poverty
There is an extreme difference between rich and poor, and even as South Africa progresses socially and economically, the less fortunate communities sadly get left behind.  In volunteering, you'll be playing a key role in the bettering of their health, education and quality of life as a whole.  This will give you a feeling of fulfillment that can't be compared to any other adventure.
Inside experience of a new culture
The people of South Africa have an authentic culture to share that will rest in your heart long after your project is complete.  As a volunteer in South Africa you will live with host families, work with local people and have a chance to observe rituals, festivals and customs that will make you feel integrated with a new society that's thankful for your presence and eager to share their traditions.
You will stand out from the crowd
When volunteering in South Africa, you are most likely taking a break from school or a job and traveling to complete a humanitarian mission by working for a grassroots project. Working selflessly to help others will surely distinguish you from the crowd and inspire others to follow in your footsteps.
What are some popular volunteer projects available in South Africa?
South Africa has some unique volunteer opportunities ranging from healthcare education to assisting in the conservation of exotic wildlife. Many of these assignments are incredibly grassroots and will engage and nurture numerous skills, making you more than just a helping hand. 
Orphanages
Orphaned and abandoned children are a devastating result of poverty, disease and neglect, and there is a sad number of children without homes in South Africa. Orphanages struggle to raise, feed and educate their kids due to limited staff and insufficient funding.
Volunteers are needed to help them meet and maintain their goals to support all areas of the children's lives.   The role of volunteers for orphanages in South Africa is to teach these children English and other subjects, help them with their homework, and encourage their growth through all sorts of games, arts and extra-curricular activities.
Volunteers also support the orphanage staff by assisting  with cooking, fundraising and administration.
Teaching
There are many kindergarten, primary and secondary schools that suffer from insufficient funding and resources. Recreational activities such as sports and arts are practically non-existent; as a result the teachers have lost their motivation to provide quality education. 
The goal of volunteer teaching projects in South Africa is to enhance the quality of childhood education and give children a chance to develop extracurricular skills.  Volunteers for kindergarten children are needed to help care for the children, feed them, make and use educational toys and play with them in their free time. 
Volunteers in primary and secondary schools assist teachers with lessons and occasionally teach their own class. If volunteers possess skills in sports, arts or music they can also lend a hand with recreational activities.
Healthcare
More than 75,000 children die before the age of 5 in South Africa due to disease and lack of 
parental education and awareness. Healthcare volunteer projects in South Africa are focused on providing workshops that aim to educate children, caregivers, parents and teachers to increase overall quality of life and drop the mortality rate.  
The role of the volunteer is to plan and orchestrate workshops that educate learners on proper hygiene, illnesses and their symptoms, nutrition and exercise. The workshops include a dynamic combination of  lectures, stories, interactive games and role playing.
Sports
South African children and teens living in settlements suffer many disadvantages, from living without electricity to having little or no exposure to extracurricular activities and skills that will shape their growth.  
The goal of volunteer sports projects in South Africa is to teach these children valuable skills such as teamwork, structure and discipline, which will give birth to their talents and keep them away from trouble and negative influences.
Volunteers will spend their mornings offering education and care to preschool aged children and children who don't attend school, and their afternoons will be spent teaching team sports to the older kids, such as soccer, cricket and netball.
Volunteers also serve as positive role models, educating youth on avoiding at-risk behaviors such as drug use and sexual activity..
Wildlife
South Africa has such a wide array of ecosystems, and wildlife conservation projects aim to foster a clean and safe environment for the animals, while sharing knowledge about the diversity of the areas where they live. 
Volunteers for wildlife projects in South Africa have a number of responsibilities, including but not limited to: elephant research by studying population dynamics, Baobab tree surveys and protection, dam building and protection, constructing natural water holes for animals, and conducting inventory for mammals and birds.
What are some popular places to volunteer in South Africa?
South Africa's draw for volunteers is as strong as its magnetic pull as a tourist destination, making it an ideal place to enjoy gorgeous scenery, culture, sports and the "big 5" game animals the country is known for.  Volunteers in South Africa can choose to live in one of these popular project locations:
Cape Town
In its beachside colonial splendor, Cape Town is South Africa's legislative capital and the number one tourist destination spot in all of South Africa. It sits at the very tip of the country, and offers everything from first class travel amenities to indigenous African culture and the beauty of natural landscapes.
There is no shortage of activities to partake in, from enjoying water sports to visiting the Kirstenbosch botanical gardens or hiking the lofty Table Mountain, one of the world's oldest mountains. There's a plethora of galleries, antique shops and craft markets.
The architectural charm of the houses and shops lining the street at the mountain base earn Cape Town it's unofficial title as San Francisco's sister city. There are many volunteer options in Cape Town, mainly due to the sharp contrast between the rich and poor classes of this beautiful city.
Popular volunteer projects in Cape Town include healthcare, youth development and education, conservation, and community development.
Johannesburg
Johannesburg is South Africa's biggest city and capital of its inland Gauteng province. Having sprung to life as a 19th-century gold-mining settlement, it's now a thriving metropolis of skyscrapers, high-rated hotels and restaurants, and everything that one might expect from a major modern city.
Johannesburg's historical highlight is Soweto Township, an enclave of African workers' houses that was once home to Nelson Mandela and Desmond Tutu. Mandela's former residence is now the Nelson Mandela National Museum, and you can also visit the Apartheid Museum, Gold Reef City and Lion Park, while filling your weekends with a variety of nightlife options and gallery jaunts for the artsy.
Despite being one of the most culturally diverse cities in the world, it still suffers post apartheid trauma and division among social classes, so volunteering aims to bridge this gap.
Popular volunteer projects in Johannesburg include childcare, education, wildlife conservation, healthcare and wellness, special needs, and community development.
Port Elizabeth
Situated in the Eastern Cape Province, Port Elizabeth is one of the largest cities in South Africa and was home to the 2010 FIFA World Cup. Absorbing nicknames such as "the Friendly City" and "the Windy City," it's a popular destination spot.
Beach dwellers and water sport fans will find plenty of outdoor activities to keep them busy in Port Elizabeth, while this bustling urban center offers historical and cultural icons such as the Red Location Museum, which portrays the horrors of apartheid, the South African Air Force Museum and  Nelson Mandela Art Museum. 
The city is a nature's paradise, with everything from the Seaview Predator Park to the lush forests of the Kragga Kamma Game Park, where white rhino, buffalo, cheetahs, giraffes and many other Discovery Channel celebrities roam freely.  
Popular volunteer projects in Port Elizabeth include wildlife reserve projects, childcare, teaching, and orphanage care.
Limpopo
Limpopo is South Africa's northernmost province, and is a place of picturesque mountains,  
indigenous forests, farmland, unspoiled wilderness, wildlife, and some of the country's most significant ancient archeological artifact discoveries.  
There's no shortage of reserves or rustic attractions, and two major highlights are the Kruger National Park, the largest game reserve in South Africa, plus the Cave of Hearths, one of only two Stone Age sites in the world. Also a place of rivers, there are many water sports including rafting, tubing, kayaking and fishing.
Popular volunteer projects in Limpopo include childcare, teaching, orphanage care, wildlife "big 5" game reserve, and lion and predator research.
KwaZulu Natal
KwaZulu-Natal, known as the "Garden Province," lies on South Africa's Indian Ocean coastline and is known for its beaches, mountains and grasslands populated by big game where you can be in safari heaven.  Durban is its Indian influenced harbor city, and a popular surfing spot.
The town of Eshowe is surrounded by villages of the indigenous Zulu people. You can also visit a wetland park, wildlife reserves and the Drakensberg mountains.
Popular volunteer projects in KwaZulu Natal include game reserves, youth development and sports, wetland park photography and orphan care.
What is the best season to volunteer in South Africa?
Known as "sunny South Africa," the country boasts some of the most pleasant weather in the world.  It is in the Southern Hemisphere so  spring is September and October and summer is November to February, although the country never gets very cold.
South Africa is divided into summer rainfall areas and winter rainfall areas; northern, central and eastern parts of South Africa (Kruger National Park, Johannesburg) have summer rainfalls and dry and cool winters, whereas Western Cape and Garden Route areas (Cape town, southern coast)  have winter rainfall and dry summers. 
The perfect time to visit South Africa depends entirely on your climate and location preferences.
Chapter 2 Volunteer South Africa: Choosing a Volunteer Program
Finding the best organization for you
Depending on the project of your choice, the selection of organizations might seem endless. So how do you choose the right program for your volunteer experience in South Africa? Here are some key factors to consider in making your decision.
Does their website look updated and professional?
Any reputable volunteer organization will have a professional, well-written and continually updated website.  Before selecting a program, make sure there's helpful facts about their projects and that you feel you can trust the information provided.
Their site should have links to positive reviews and social media, and they should have some track record in the industry (at least 5-7 years is standard).  Their mission statement should clearly reflect the values associated with volunteering abroad.
What are you getting for your money?
Ask yourself if the price is reasonable according to your budget and expectations.  The price should encompass basic inclusions such as accommodation, some food, airport pickup and work expenses. 
Prices can range from $500-$3000 for a two week program. If you find yourself on the higher end, there should be a good reason – either the project demands a higher investment, or perhaps it offers university credit or a TEFL Certificate. 
Make sure the program is cost-effective and that you know exactly where the money is going.  Take careful note of any hidden costs, and be aware of the things that are never included, such as airfare, visas and spending money.
Is the organization committed to a local or ethical cause?
As a volunteer, you are also an ambassador for the program you select.  Are they supporting a local school or community project? Do they seem concerned about helping local people build a sustainable environment? 
Evaluating their ethics is something that can be done by looking through their mission statement, online reviews, your personal correspondence, (feel free to email them, introduce yourself and ask questions) and your overall gut feeling.  At no point should you get the impression that they aren't acting not-for-profit, or that money is their main concern – these are red flags.
Is there in-country support?
Good organizations foster safe, friendly environments for their volunteers, so you should never feel like you're alone. Make sure there's an in-country coordinator available to assist you and plenty of local support.
You should expect someone to pick you up from the airport, help you get acclimated, and  be available if something goes wrong with your host family or project. The first step in evaluating how much support you will get is to send an email and see how fast you get a response to your initial inquiry.
Check their reviews
Most organizations will dedicate a part of their own website to reviews and testimonials from project alumni, and these can be a valuable tool when deciding which agency is the best fit for you. Do bear in mind though that they are free to choose which feedback they share with the world.
Make sure you do some extra research, looking for mentions of an organization or their projects on general volunteer sites, or those dedicated to reviewing programs. These should provide a more rounded picture of what an experience with a company will be like.  
Send a few test emails
When you have found an organization offering an interesting volunteer South Africa opportunity try sending an email with some basic questions. A professional and reliable company will respond promptly, and their answer will cover every point you raised. The tone should be polite and helpful, and make you feel comfortable about asking more questions.
Chapter 3: Volunteer South Africa: Filling Out Your Application
Most good organizations will garner international interest for their programs, making the application process just competitive enough to demand your full professionalism and attention to detail in submitting your resume or CV and filling out their application. 
Remember that they are evaluating your compatibility with their programs just as you are selecting them – if you're called on to submit a letter or statement of motivation, make sure it clearly states why you would be a strong fit for the project.
All prospective volunteers want to travel, and most good programs will support your exploring the country of your choice; but make sure that your application clearly states that volunteering in South Africa is the main objective of your trip.
Chapter 4: Volunteer South Africa: Getting Ready
Now that you've chosen your project, it's time to put all of your pre-travel steps in order.  Visiting a foreign country involves at least two months of prior planning; obtaining  passports, visas and necessary paperwork, securing airline tickets and organizing trip finances all involve research and wait periods.  Don't leave anything to chance.
Visas
Travelers from the United States, UK, Australia and a handful of other countries don't need to obtain a visa prior to entering South Africa for a period of 90 days or less. However, you must have passport and upon entering South Africa all travelers will need a yellow fever certificate if passing through a yellow fever belt area.
If you intend to work on a project longer than 3 months, speak with your organization about obtaining a volunteer or work visa.
Passport
Prior to entering South Africa your passport must be valid up to 30 days beyond your expected return date and contain at least 2 blank pages.  Be sure to research your country's passport application fees and approval time, and consult local authorities for exact instructions and required documents.  For US citizens, a wait of 4-6 weeks and a fee of $110 is standard for renewing your passport or getting a new one. 
Vaccinations
It's crucial to get the most updated information on the current routine vaccines for where you are traveling. Standard vaccines for any country are MMR (measles-mumps-rubella), diphtheria-tetanus-pertussis, varicella (chicken pox), polio and your flu shot. 
Most travelers to South Africa also get Hepatitis A or typhoid vaccines to protect from possible contaminated food or water that could be present in certain places you'll be staying, particularly in rural areas. Mosquito bites can give you malaria, so you might need to take prescription medicine before, during and after your trip to prevent this notoriously awful disease, depending on the environment you'll be in. 
Follow this link for specific, up-to-date information on vaccines:
Airfare
Airfare will be one of your biggest expenses, so get a head start on your research and try to book tickets as far in advance as possible. South Africa is a cost-friendly country; getting there is not as cheap, with flights taking 12-15 hours depending if you're coming from Europe or the United States.
Traveling during the off-peak season can help (April/May and September/October), however the best course of action is to compare prices between different airlines on discount travel websites and shop patiently until you find the best deal.
Raising Money
If you need money for your volunteer project, consider building your own fundraising campaign.  Tally up an estimated budget for your entire trip, taking all costs into account: airfare, immunization, program and application fees, spending money, travel insurance and anything else you can think of. 
Your math will likely prove volunteering in South Africa to be a significant investment, yet fortunately it's a noble cause that's bound to garner support from your personal network if marketed correctly.  Due to social media and popular sites like Go Fund Me and Rally.org, fundraising online for personal projects has peaked in popularity. 
Make sure your web campaign is clear and informative.  A detailed, sincere project description will draw interest from people who have a high level of respect for both you and your compassionate desire to make the world a better place.
However, you should not ignore traditional methods, and ones that extend past friends and family. Search your university for grants, hunt for scholarships and send letters in the mail to owners of companies or organizations in hopes that they might want to officially sponsor you project.
Philanthropy looks good for business, and they'll be especially inclined to help someone they know. Picture how your flyer would look in the lobby of your dentist or  doctor's office.   Pick up the phone to call distant relatives and your parents friends, anyone who will likely be inspired by your adventurous and kind mission.  Keep track of the numbers as donations roll in, this will provide extra motivation and ensure you reach your goal.
Suggested books to read
You need a guidebook for getting across a country like South Africa, but it takes a great novel or work of non-fiction to really dive into its core and understand the people, culture and politics, especially with the country's transformation in the two decades following apartheid.  
The following titles are among the many recommended reads: Dinosaurs,  Diamonds and Democracy; A Short, Short History of South Africa by Francis Wilson; The Bang Bang Club: Snapshots From a Hidden War, by Greg Marinovich and Joao Silva; My Traitor's Heart, by Rian Malan; Jock of the Bushveld, by James Percy Fitzpatrick. 
Packing List
South Africa is a fairly warm climate, yet you should absolutely be prepared for the  outdoors, especially if you're doing a wildlife project.  It's always a good idea to check with your country coordinator for any specific things you'll need to bring for the project, but here's a general list of things to bring to South Africa.
Passport
Limited cash
Air, train and cruise tickets
Insurance Information (health and travel)
Itinerary
Insect repellent
Malaria pills and any prescribed medication
Mosquito net, if needed for where you'll be
Guidebook
Credit cards & travelers checks
Sweater and one warm outfit, unless instructed to bring more
Plenty of light clothing for spring/summer
All toiletries you use (razors, lotion etc)
All electronics you will use: laptop, chargers, batteries etc
Camera
First aid kit
Sunglasses
Sunscreen
Wristwatch
Raincoat/umbrella
Towel
Contact lenses with case and cleaning kit
Swimwear
Clothing that's appropriate for you project (business attire if necessary)
Travel alarm clock
Personal Entertainment
Anything else you think you will want or need
Gifts for Project
While not required, it's a nice gesture to bring a small token of appreciation to your host family and maybe your project as well, if it's in a school or orphanage. You are a guest in their country, so something that symbolizes your home country or culture would be much appreciated. Make sure it's affordable, appropriate and something on par with what you would bring to a family member or friend in another country.
Chapter 5: Volunteer South Africa: Information You Must Know About Your Project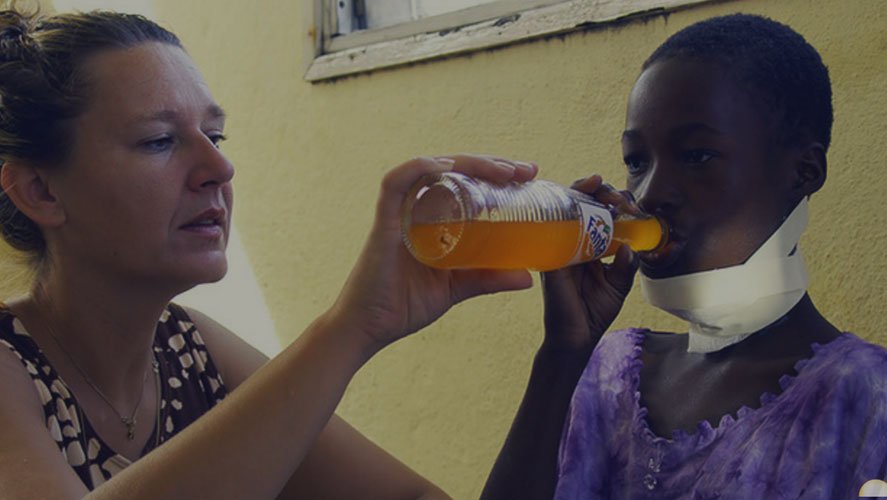 Your tickets and passport are safely stored and your packing list is complete … but remember, you can never be too prepared.  Don't let the excitement of the journey distract you from
getting the necessary information about your project, host family and the in-country staff.
Being prepared with the correct contact information and set of instructions will limit the chances of last minute arrival blunders and ensure a smooth transition into your assignment. It will also manage your expectations.
Get detailed information about your project and what's expected of you while volunteering
Treat this assignment with the same degree of fact checking as you would for a new job. This experience may have a greater impact on your life than any previous employment opportunity, so set yourself up success by confirming the following basic details:
Name of project
Exact location, address and contact details including; phone, email, website, social media message page
Job role and specific duties and responsibilities
Hours of operation and your daily schedule, including break times and lengths
Dress code and any required tools, however minor (pens, notebooks, etc)
Any rules, regulations or guidelines you must adhere to
How many people you will be responsible for (if at an orphanage or school)
Means of daily transportation to your project
Number of staff and other volunteers
Learn About your Host Family
Your host family will provide the most personal part of your experience. They are the people you will live and share meals with, and hopefully forge a bond of friendship and cultural exchange. How well you co-exist with them will have a direct impact on what you take away from this experience, so it's important to familiarize yourself with them and learn as much as possible about their lifestyle and customs before you arrive.
These are good questions to get answers to:
How many family members are there in the house, and what are their ages/gender?
Did they host volunteers before? If so, can I get references from past volunteers?
What is their religion and how is it observed?
Do I get a separate bedroom?
Can I expect hot water?
How can I do my laundry?
What are their meal times?
How do they feel about me having an occasional guest?
Are there any regulations for volunteers?
How far is their home from my project? Is there a curfew?
How far is it from bus or train stops for other locations – will it be easy to go exploring on weekends?
Get connected with local support
Before leaving your home country, call or email your organization and get all contact information for local in-country support.  Whether you'll be living somewhere remote or a major destination such as Cape Town, it's important to know where the nearest office is for your program or for their local partnering organization.
Make sure to get all necessary addresses, phone numbers and email addresses. Whether the local presence is big or small, there should definitely be individuals living close to your project who can help you at any time.  Get full contact information for your project coordinator.
Make a Final Call Before Leaving
It's a good idea to pick up the phone and call your organization with any questions or last minute concerns before going to the airport.  Make a list of questions, ask about current weather conditions and confirm all details about your project and host families. 
The most important part of this conversation is you giving them your flight details, confirming an exact time and location for airport pickup and also find out how to identify the person you'll be meeting (gender, physical description, etc). If you haven't already, provide them with your emergency contact information.
Chapter 6: Volunteer South Africa: Arriving and Volunteering
You've taken the logistical steps to get to South Africa; the quality of your experience from this moment forward will depend on your mindset, attitude and approach to safety concerns. It's important to be aware of your surroundings, informed of certain basic do's and don'ts and also aware of the extra things that will make this experience wonderful, like tuning into cultural opportunities and knowing where to travel in your spare time.
How to make your volunteer experience rewarding
You might be in South Africa for two weeks, or longer if you have the budget, flexibility and luck of finding a longer project. Get as much out of the experience as you can, so you can evolve as an individual and have fond memories to last a lifetime!
Here are some tips to help you do this:
Have realistic expectations. 
You are on a mission to experience life in a new country and bring some hope, joy and education to people in desperate situations, or to contribute to the welfare and research of animals. It's important not to have expectations of what results you might see – communities are not built in a day. Focus on the impact you'll make, not the results you will see.
If you face any problems, notify your country coordinator immediately. 
It's their job to help you; they know the area inside and out and can help you manage any situation or emergency. Have their phone number programmed into a phone you will have on you at all times.
Do not expect luxury/comfort and don't complain about small things. 
There is a strong chance you'll be living with a host family that doesn't have such comforts as hot water or central heating.  Part of being a role model and a fantastic guest is being as adaptable as possible to your new environment.  If certain circumstances or conditions present a health risk or you have special needs, make sure to communicate this to your organization ahead of time.
See everything as anadventure. 
Buses and trains may show up late, directions might falter, and you might be working alongside a strange personality in the body of a fellow volunteer. Take everything in your stride – traveling is not supposed to be predictable.
Do not impose your views on others   
No matter how unfortunate a child, teenager or adult's situation might be, avoid the temptation to tell them how to change it. You are not there to impose your ethics and values on their society. Except for specific teaching or workshop assignments, your job is to give them care and companionship.
Feel happy about what you can realistically achieve 
It is impossible to completely transform a community or ecosystem in 2 weeks; these projects go on for years. You might not see the changes you envisioned when you chose your program, but your work will count, and it just might be your positive review or reference that sends the next volunteer to pick up where you left off. These projects are long-term, collective efforts.
Enjoy the local culture and food.  
Look for local festivals, even if you have to travel to another city or province on a day off.  If this isn't possible, attending local farmer and flea markets might earn you a glimpse of the arts, crafts and traditions of South Africa.  If you have time, take a cooking or dance class – absorb anything that will educate you on the culture.
Safety while volunteering in South Africa
Though rapidly transforming, South Africa has always had a high crime rate, particularly in Johannesburg where pick-pocketing, petty crime and carjacking are prevalent in certain neighborhoods.  Avoid going into African townships for any reason, unless on a guided and protected tour. 
In general, exercise basic common sense; don't travel around with a lot of cash (credit cards are better), avoid walking late at night and women should be particularly aware of their behavior, since sex/gender attitudes are different in South Africa. 
Cape Town has far less reported crime than Johannesburg, but follow the same safety rules there or anywhere you are volunteering, and always travel with a friend.
Do & don'ts in South Africa
Aside from the normal common sense tips you should adhere to as a guest in any foreign country, South Africa actually has some very specific preferences in terms of manners and social graces. You might find that some of these rules won't affect you with your host family or project, but keep them in the back of your mind. 
Unless you observe otherwise, assume that these are the rules you should follow.
Don't….
use offensive language, especially words like 'negro' or 'black.' This might seem like common sense if you have an educated background, but be mindful that these words are highly offensive in South Africa, as they are associated with slaves who were trafficked to the United States. Avoid calling indigenous people 'African' as well.  The safest route is to avoid any type of ethnic description.
refer to Afrikaners as Dutch – avoid labels for everyone.
photograph any government/military buildings or police stations, or take photos/film any dirty or poor areas; it hurts local people's self-esteem and is just considered rude behavior.
leave food on your plate after having finished eating, it's a sign of waste. Only adhere to this inside people's homes, it should not be an issue in restaurants.
touch someone's arm, stand too close to them or make physical contact.
sunbathe nude unless you are on a nude beach – women should be mindful that South Africa can be a sexist culture.
Do……
greet people by raising your right hand with your palm towards theirs; it's a symbol of friendship.
give strong handshakes, as weak handshakes can come across as bad manners.
ask permission before taking pictures, since Africans fear that the camera will absorb and exhaust the 'essence' of people, houses and livestock.
dress as you normally would in urban areas, but try to dress nicely; people favor western attire.
put your napkin on your lap upon being seated, cross your knife and fork on your plate to indicate that you are still eating and put them together on your plate to indicate you are finished.
tip 10-20% at a restaurant.
open any gifts right away, using either your right hand or both hands. African citizens will value gifts such as hometown souvenirs, and also wine or cigars (but make sure the situation is appropriate).
Culture shock
South Africa is not just another country, but a whole different way of life, and besides the normal feelings that come from leaving your nest you will likely observe poverty and desperate living situations in ways you never have before. 
The wave of shock and surprise coupled with your overall adjustment to a new time zone, climate and schedule could affect you in a number of ways; this is called culture shock.  Sometimes it affects your mood or energy level, and it has been known to manifest itself as homesickness or even feelings of very mild depression – everyone deals with culture shock differently. 
The point is not to worry about it, but understand the symptoms and causes so you can recognize it, deal with your reactions and try to turn things around so your experience isn't hindered.
Here are some tips to help you deal with culture shock:
Isolate present, in-country situations from anything else that might be bothering you that can't be fixed or controlled while you're in South Africa. If you have personal problems back at home, try to let them go (not worry about them or get mentally or emotionally involved). This way if something related to your project is bothering you, you can deal with it face on without having it mixed up with situations unrelated to the trip.
Try to develop friendships with other volunteers – you have something wonderful in common with them, which is the desire to make a positive difference in a particular area.  Offer your support to them whenever possible, because they are likely experiencing many of the same emotions as you.  The more time you spend with others, the less time you have to feel lonely or out of place.
Don't take anything to heart – you might observe behaviors or customs that would bother you at home, but try not to let them upset you here. Other people's manners, attitudes and beliefs are not your reality. Try to find common ground with local people and "don't sweat the small stuff" – ignore small things people do or say that might upset you, and you'll find yourself quickly blending in as opposed to feeling like an outsider.
Always get enough sleep, you will need it for your volunteer project to be a success and it will also help you feel better in general. Maintain as healthy a diet as possible, and try to exercise if it's part of your normal routine.
Be it Skype or Facetime, try to call your family and close friends back at home on occasion, when you have privacy and an internet signal. We can now see and talk to the people we love and miss without paying a dime – this has made the world a smaller and more connected place, so take advantage of it.
Things to do in South Africa
Welcome to the adventure capital of the world; there's enough stellar destinations and exciting activities to fill your schedule for weeks, but here are a few highlights:
Go on a safari in the Hluhluwe & Imfolozi National Park, the oldest game reserve in South Africa, known for its white and black rhino population. (in St. Lucia)
Kayaking with Crocodiles: This is for the adventurous of spirit where nothing but fiberglass separates you from crocodiles in a 1 meter deep estuary (in St. Lucia)
Visit Table Mountain National Park in Cape Town, one of the oldest mountains in the world. There are hiking, boating and helicopter tours available.
Visit Kruger National Park in the northeast of the South Africa for a true wildlife experience filled with leopards, lions, buffalo, elephants and more. It's twice the size of Israel and chock full of safari opportunities.
Head to a beautiful wildlife reserve near Pretoria for Adventures with Elephants, where experienced, elephant loving handlers can facilitate back rides and swims on the elephants. 
Visit any of the top rated beaches: Clifton, Llandudno, Ballito, Camps Bay, Durban North Beach, Cape Vidal
Chapter 7: Volunteer South Africa: Completion of Project & Follow up
Congratulations on reaching the end of such a brave and altruistic road!  Once you've successfully completed your mission, it's time to share your experiences with anyone and everyone who can be inspired or encouraged by it. Write that blog, and most certainly send a hand-written thank you to anyone who contributed financially to your fundraising campaign.
The best thing you can do is support a project that you love, so review away on your organization's website and provide a good and informative reference for any new perspective volunteers. By passing on the torch, you are continuing to help the community you put so much effort into building at your project site.
Chapter 8: Volunteer South Africa: Most Frequently Asked Questions
How will I get from the airport to my host family/volunteer house?
Your volunteer organization should arrange to have someone pick you up from the airport and bring you to your host family. Please make sure to give your in-country coordinator all of your flight info, and get their local phone number and contact information. It also helps to exchange information on physical description, so both yourself and the person picking you up can find each other.
Will there be support from staff in-country?
Yes, almost all programs should have in-country staff able to assist you. Contact your organization to find out exactly who the in-country staff person is, their contact information and the address and contact information for the nearest office to your project location. If your organization doesn't have an office, they should be partnered with a local community group that does.
How many other volunteers will be participating with me?
This depends on the size of your organization and the specific project.  The larger the project, the more volunteers you can expect to be working with. Please find this out before you go.
If I volunteer with my friend can we be placed in the project and housed together?
When possible, organizations will try to accommodate friends who are volunteering together by matching you with the same host family, but of course this depends on the circumstances. It's best to inform them far in advance so they have time and ability to make the appropriate arrangements.
Are meals and housing provided?
Mostly yes – in general, your program fee covers housing and 2-3 meals a day if you're with a host family, but this depends on the details of the project, and is usually information you'll have access to before applying.  
I am a vegetarian will that be a problem?
Most organizations offer vegetarian food but it is still a good idea to check and make sure.
Will my host family be able to speak English?
English is the official language of South Africa that's most commonly spoken so yes, it will not be a problem to communicate with your host family in English.
Can I travel to other cities during my days off?
You are absolutely encouraged to use your days off to see the sites of Africa and explore the local attractions of your town, city or rural area. Try to travel with other volunteers if you can, and make sure to look into transportation schedules and travel times so you can plan well for day trips.
Do I have to bring my own bedding and mosquito nets?
Most organizations offer a basic bed, but bring what you think you'll need to feel more comfortable (foam mattress cover, pillow, etc). However definitely bring a mosquito net to be prepared for any circumstances, particularly traveling to locations where it might be relevant. Mosquito bites have been known to be a problem in South Africa.
How will I get to my project every day?
It depends on the distance and the local transportation that's available, but your program fees almost always cover this cost. You might be taking a train if it's a project in a city like Cape Town, but more rustic projects probably have private transportation arranged. Please find this out from your organization, and confirm if your project travel expenses are covered or not.
Can I speak with a volunteer who has gone?
Yes, this absolutely helps in getting specific answers to project questions. Please ask your organization for references.
What does the accommodation look like, are there pictures?
It helps to have a general sense of where you'll be living, so please ask for photos or a description.
What kind of food will I eat while I'm there?
Traditional South African food is usually cooked over an open fire, and meat tends to be grilled or stewed.  Common vegetables include carrots, cabbage, beetroot, pumpkin and potatoes.  It has a reputation of being delicious. How you will eat also depends on your host family and their preferred at home dishes.   
How many hours per day will I be volunteering?
In general most volunteers work around 4-6 hours a day, but of course this will depend on the project you'll be working on. Check with your organization for full details.
How much money do I need to bring?
Of course this varies according to personal spending habits, but in general a budget of
$30/week is sufficient for food and other basic expenses while volunteering in South Africa. If
you want to travel on your time off, consult local travel guides for specific prices. 
This free eBook is just written to help volunteers. So please use this book just as a general reference or source of information. We cannot guarantee the validity of information as changes in the field can be sudden. As it is impossible to provide a definite or authoritative guide it is vital you verify information directly with a relevant and up to date source. We cannot be held liable in any way for damages caused should you choose to overlook this advice.
Volunteers' Reviews
My trip to Kayamandi
Thank you so much! I have really enjoyed myself here in Kayamandi. It was been AMAZING!! I really thank you guys for your work in the community. Anthea is very Cherished here. I am very proud of my work here, and thank you for allowing me to be part of the Dream in the Dreamcather's inspirational work!!
Thanks a ton,
Teresa
>
>
Volunteer in South Africa