Work in an Orphanage
>
>
>
Work at Orphanages in Kenya
Work at Orphanages in Kenya
Volunteer and provide love and compassion to the orphans of Kenya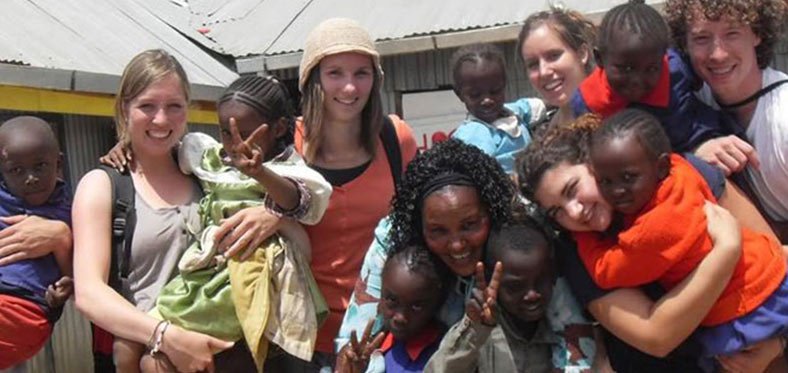 Coordinate games & extracurricular games for the orphans

Help efficiently run the Kenyan orphanage

Immerse yourself in the culture and exquisite beauty of Kenya

Volunteer abroad affordably & safely
Project Summary
Kenya has many orphans who have been affected by the AIDS virus as well as poverty. There is a need to help kids who have lost their parents through the epidemic. We are presently working with more than 3 local orphanages in the different parts of the city and Limuru. Volunteers in this placement mostly help orphans by tutoring, home schooling and organizing creative extracurricular activities.
Skills/Qualifications Needed
There is no specific qualification needed to join the orphanage volunteer project. However, volunteers are expected to be flexible and patient. You should have passion and love for orphans.
Volunteer Responsibilities
As a volunteer in the orphanage project, you will help tutor the children in the orphanage where the orphans are home-schooled. You will also help kids to stay clean by helping them in brushing teeth, shower and personal hygiene. During the evening, you organize games, drawing, singing, dancing, and other creative education and extracurricular activities. You will help kids to do homework, monitor academic progress and make sure kids complete next day's homework.
In the orphanage where the children go to school, during the day administrative work helping in cleaning, cooking, garden work will constitute most of your work.
Room/Food/Supervision
We arrange for room, food and supervision for volunteer from the start to the end of program. During first, week of language and cultural program, volunteers stay with one of the host family in Nairobi. The home is located 10 min drive from the city giving easy access to most part of the city.
During volunteering period, volunteer will stay with a host family or at the orphanage. We arrange a separate room and shared bathroom for volunteers at the orphanage/ host family.
FAQ
Please provide a typical schedule for the orphanage project in Kenya.

Volunteers work from 8 am - 4 pm from Monday- Friday with weekends off. There are tea and lunch breaks provided during the day as well.

How far is the project from the accommodation? How do I commute daily?

If staying with a host family, volunteers will be close enough to their project that they will not have to worry about transportation.

Could you please send me the contact details of the host family and the project?

We work with numerous orphanages and host families in and around Nairobi, volunteers are provided with detail information regarding their project and host family a few weeks prior to departing for their trip.

How many children are in the orphanage and what are their ages?

Since we work with numerous orphanages the number of children in the home will vary anywhere between 20-100. The orphanages are home to both boys and girls between 3-18-years-old.

What are the day-to-day activities in the orphanage project? What will I actually do?

Volunteers help in a variety of ways in the orphanages of Kenya, whether it is comforting a child, or assisting around the home, here are a few ways a volunteer may be of assistance:

Cooking, serving and feeding children
Assist with getting the children dressed
Playing and engaging children in fun and educational activities, such as reading or coloring
Assisting local teachers with educational programs within the center
Helping children with their homework

How many hours a day do we work in the orphanage?

Volunteers will work between 35-40 hours a week, Monday-Friday. Orphanages are open year-round; therefore, volunteers can come at any type throughout the year.

Is orphanage available all-round the year? When will it close for how long?

The orphanage is closed in December during the Christmas Holiday; placements are available for volunteers January-November.