Volunteer in Ecuador
Have you ever wanted to explore South America? Are the wonders of Ecuador calling your name? Would you like to help those in need while seeing the world? Volunteering in Ecuador is a perfect way to achieve your goals.
Quito, at 3000m (9500ft) above sea level, is the world's second-highest capital city, home to 16th century architecture and the majestic Andes. The adventure city of Banos offers white-water rafting, bungee jumping, and rock climbing. Take in the peace of Lake Quilotoa, nestled in the crater of a dormant volcano, or visit El Cajas National Park in Cuenca, where you'll find cloud hiking trails and scenic views. The Galapagos Islands lie off the Ecuador coast; this is the protected archipelago that inspired Darwin's Theory of Evolution.
Ecuador is a poor country, with more than half of its people living in poverty. Causes are familiar among third-world countries: Lack of education and infrastructure, the rich-poor wealth gap, and lack of viable employment. Children are affected the most.
Today, Ecuador desperately needs volunteers more than ever.
You can help. Teach English in urban and rural schools, work in an orphanage or with street children in Quito, or support conservation efforts in a cloud forest near Quito or on San Cristobal Island in the Galapagos. The possibilities are endless.
Have the experience of a lifetime while you bring positive, permanent change to families and their communities.
Take your life in new directions while helping those in need. Request information about volunteering in Ecuador and choose a program that speaks to you!
Work in Volunteer Service Projects Ecuador Volunteer Work Projects and Locations
IFRE's volunteer programs in Ecuador are in the capital city of Quito. The city is located at 2800 meters (9200 ft) and has pleasant weather all year round. There are many things to do in the city including visiting gardens, parks, museums and the old town. Volunteer programs in Ecuador include:
Special Programs (Volunteer + Travel, Group)
Volunteer Program Dates:
Most programs are available year-round. We recommend volunteers begin their placements on a Monday, scheduling their arrival and departure on the weekends. However, due to flight availability, particularly traveling internationally, start dates are flexible.
We ask that all volunteers ensure to communicate their arrival and departure plans clearly to their country coordinator to ensure transportation and accommodations are properly arranged.
Volunteer Program Fees:
IFRE Volunteers strives to provide the lowest fees along with transparency to all of their volunteers!
Most affordable fees

Registered non-profit for tax deductible fees

Transparent transactions ensures volunteers they know where their money goes

Proven quality and safety
IFRE Volunteers is proud to offer the world's most affordable fee for international volunteering and as a 501(c)3 organization, your program fee will be tax deductible.
We are proud to focus on the humanitarian aspect of our business, not on profit. We strive to maintain affordable cost, particularly for volunteers; we recognize the value of your donated time and efforts. We remain devoted to maintaining both the quality of the program and the safety of all volunteers involved.
IFRE fees comprise of two separate fees:
Application fee of $299 USD (covers advertising, staff/office expenses, etc.)

Weekly program fee paid directly to your project (covers room/board, field support, etc)
You will pay your fee directly to host families and projects. In this way, what you pay will go directly from you to the people who deserve it (not for profit).
| Weeks | Quito | Galapagos |
| --- | --- | --- |
| 1 Week | $266 | $573 |
| 2 Weeks | $427 | $816 |
| 3 Weeks | $588 | $1,059 |
| 4 Weeks | $749 | $1,296 |
| 5 Weeks | $910 | $1,514 |
| 6 Weeks | $1,071 | $1,721 |
| 7 Weeks | $1,232 | $1,933 |
| 8 Weeks | $1,393 | $2,140 |
| 9 Weeks | $1,554 | $2,359 |
| 10 Weeks | $1,715 | $2,559 |
| 11 Weeks | $1,876 | $2,778 |
| 12 Weeks | $2,037 | $2,984 |
Program Fees Cover:
Accommodation (volunteer house or host family)

Food (local food 3 times a day)

Airport pick up/Transfer

Program Orientation

In-country support

Personalized project

Pre-departure information

Certificate of completion

Fundraising ideas and letters

Discount for returning volunteers
Program Fees Exclude:
Visas

Airfare

Airfare Galapagos

Personal expenses on soft drinks and foods

Daily transportation

Airport return transfer

Food (if you are volunteering on the Galapagos Islands); Please allot $60-$70 a week to cover the cost of your meals
The volunteering programs in Ecuador fees will cover expenses that will begin on the first day of the program (usually the first or third Monday of the month) to the last day of the program. If you arrive before the first day of the program or you decide you stay beyond your program's last day, you will be responsible for the additional expenses, which would typically be around $30 a day for room and meals at a hostel.
Group Spanish language class $70/week (10 hrs./week)

Transportation to Galapagos and any other nature conservation project is not included
Additional costs for volunteers: International and domestic flights, passport, visa extension, personal expenses on water/soft drinks ($1-3 per day), entertainment, laundry, telephone, immunizations.
Your program fee covers comprehensive insurance, room and food (3 local meals a day) for the entire project period with a host family, donation to project, Ecuador office expenses (rent, utilities, salaries, vehicle), communications, and project coordination.
Arrangement of Room/Food/Supervision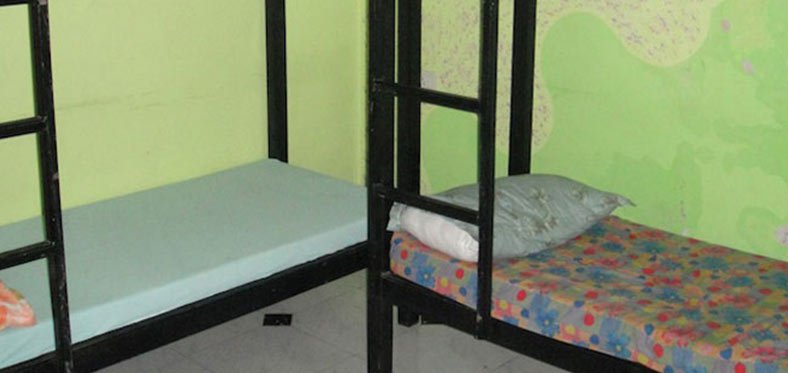 IFRE manages living accommodations and meals within host families throughout Ecuador for the entire duration of the volunteer program. Host families are all carefully screened, well educated and have experience with hosting international volunteers. IFRE arranges clean, simply furnished, private (occasionally shared with fellow volunteers) rooms in nearby host families. Volunteers are suggested to bring a sleeping bag and their own bed sheets. Volunteers will receive three (3) local meals each day (occasionally, if volunteers are away from their host families during lunch, they may require to pack their own 'to go' lunches). Host families provide meals, which are typical of the Ecuadorian diet. While host families do their best to provide vegetarian options, IFRE requests that all volunteers requiring a specific or special diet inform our offices prior to arrival in country. For extra-ordinary requests, you are welcome to buy your own food and prepare it yourself. Please do not just use the food in the kitchen for your own use. Your host family is responsible for preparing three meals for you each day. If you have other needs for food outside of these meals, you are able to purchase snacks and meals at local restaurants and grocery stores. You will be sharing the house, kitchen and bathrooms with the family members. Many houses in Ecuador do not have hot water. You will have the ability to do your laundry in the house or the host family may offer to do it for you.
Once the volunteer program begins, our local staff members maintain contact volunteers. We visit our volunteers every 2 weeks (if possible) and you are always welcome at the local office. We recommend volunteers stop by the office once a week if they are in the local area just to let us know how they are doing with their home stay and project. If your project is very far, then our local staff members maintain communication by either email and/or phone.
Additional Costs For Volunteers
Spanish Language Training
IFRE currently offers highly affordable Spanish language classes in Ecuador. These classes are exclusive to IFRE Volunteers participating in our volunteer program. In Ecuador, IFRE collaborates with a highly reputable Spanish school. They employ qualified and experienced Spanish teachers and offer the most intensive and effective Spanish courses in Ecuador. This program is structured so that volunteers may work at their volunteer project and learn Spanish simultaneously. For example, volunteers can take Spanish classes from 9:00-11:00 a.m. (before lunch) followed by volunteer activities. Alternatively, volunteers may take Spanish classes from 3:00-4:00 a.m. (after a day of volunteer work). Most of the projects are located close to the Spanish school, so it is possible for volunteers to design a personal schedule. IFRE invites you to improve your Ecuador experience by learning or improving your Spanish.
Spanish language (group): $5 per hour
Major FAQ Ecuador
Food and Accommodation
What kind of food do we eat at the project or with the host family?
Accommodations and host families prepare traditional Ecuadorian food, but they're happy to adjust based on your dietary needs and preferences - you just need to ask!
Does the project or host family have internet? Electricity?
Yes, both Wi-Fi and electricity are available.
Are hot showers available where I'll be staying?
Yes.
Is it safe to keep our items in the host family?
Yes.
Is water safe to drink or do we need to buy bottled water?
We recommend you purchase bottled water. The host family may provide potable water as well.
Is it an issue if I am vegetarian? I am wheat allergic; would it be a problem to the host family?
Your host family will be happy to accommodate your needs. Just be sure to state them clearly.
Do I get my own room in the host family?
Yes.
Do the members of the host family or the project speak English?
Yes.
If I arrive with my friend or significant other, can we stay together?
Yes, it is best to inform us in advance so that we can ensure your requests are met.
What are the bathrooms and toilet facilities like?
The bathrooms and toilets are just like the facilities you are used to. They're shared with other volunteers and the host family.
What are the laundry arrangements?
Laundry will be provided once per week.
Can I use appliances if I bring them from my home country?
Yes.
What are the bedding materials like? Do I need to bring a sleeping bag?
Beds are just like you're used to, with mattresses, pillows, sheets, and plenty of blankets.
Arrival Information
Which airport should I fly to?
"Mariscal Sucre" in Quito "San Cristobal" in Galapagos Islands
Do you organize airport pick up?
Yes.
Where do I go from airport?
You'll go directly to the host family.
What happens if I miss a flight or arrive late?
We monitor flights, so we'll know if you're delayed. If you ask us to arrange your transportation to the host family, we'll ensure the driver arrives at the right time to pick you up.
Who will come to pick up me? How do I recognize the person at the airport?
When you arrive, look for a person holding a board with your name on it.
Can you give us direction for meeting point?
Look for the driver in the same area where people wait for their parents or friends.
If my assignment begins on Monday, when should I arrive?
You can arrive any day of the week, but Sunday is recommended.
If I want to arrive earlier than when my assignment begins, where do I stay and who will organize the accommodations? Does it cost extra?
You can arrive earlier - just let us know which day. You will pay more, for example the cost of staying with the host family for longer.
Who will bring me to the airport for my departure?
We can coordinate your transportation to the airport.
Can you help us arrange our flights? Do you recommend any particular flights to Ecuador?
We cannot help with flights.
Visa Information
Can you please provide me with information I need to get a visa? What kind of visa do I need to apply for?
Most of the country does not require a Visa for 90 days. If you want to stay longer than 90 days, you'll need a visa. The type of visa will depend on what you do during your stay. We are happy to help you apply for the right visa. Please contact your local Ecuador embassy.
Can I extend my visa while I am in the country? Can you help me with this?
Yes, we are happy to help.
Safety
Is it safe to travel to Ecuador?
Yes.
What are safety measures you take for the volunteers? How can you guarantee volunteers' safety?
Ecuador is safe country. There are common-sense ways of protecting yourself and your property, and we take care to educate our visitors so they can stay safe here. We take the safety of our visitors very seriously, so we'll be sure to tell you everything you need to know to stay safe and enjoy your stay.
How can you help volunteers in case of an emergency? Is there someone we can get hold of in case we need immediate help or support?
Yes, we have a good emergency support with transportation that can transport you to a reputable hospital.
Is it safe to travel alone?
Yes.
Money
Are ATMs easily available?
ATMS are readily available throughout the city.
Where should I exchange my money?
There is a good place to exchange money within a 5 minute walk from our office we will gladly direct you to upon arrival.
How much money should I bring with me?
No more than $50 USD per day, which you can get from the ATM.
What does the weekly program fee cover?
Project donation, food and accommodations.
Is it safe to carry cash with me?
We recommend you carry no more than $50.
Communication
If I need to get in touch with the country coordinator, how can I do that?
The country coordinator is available by cellphone most of the time, or you can call his office from the project at any time.
Can I bring my mobile from my home country? Does it work?
Only phones that work on GSM networks will function in Ecuador. If yours won't work here, you can buy a cheap one to use during your stay.
Climate
What is the climate/weather like there?
Ecuador has two seasons: Winter and Summer. Temperatures range from 10 degrees C to 25 degrees C during the day. You'll be comfortable with just a T-shirt during the day but you'll need a jacket at night. This is true year-round.
Health and Safety
What are the principal health risks in Ecuador? Is there any mandatory vaccination we need to take?
There are no mandatory vaccinations. Let the staff know if you plan to bring any personal medicines.
General Questions
Free time
Ecuador Volunteer Program Free Time
For the duration of the project, volunteers have their weekends to themselves. There are a number of things to see and things to do during this free time. While IFRE does not arrange activities during this time off, our local staff members/coordinators can provide invaluable assistance in making appropriate arrangements for travel throughout Ecuador. Most volunteers use this time for self-exploration and countrywide travel. Ecuador is one of the most beautiful countries in the world offering numerous opportunities for a truly amazing experience. Please feel free to put the resources offered by our Ecuadorian staff members to use - travel tips, advice and publications about Ecuador.
What kind of gifts would be appropriate to bring for the host family and the project?
If you're working with children, they always enjoy simple gifts, especially if they can learn something from them.
Could you please provide me with a packing list?
The Free Ultimate Guide to Volunteer Ecuador
Welcome to your Ecuador volunteer guide. This handbook is full of useful information to help you create a memorable and rewarding volunteering experience in Ecuador. It includes information on organizations, projects, destinations and some handy hints to help prepare you for your journey.
Chapter 1
Getting started – Volunteer in Ecuador

Chapter 2
Getting ready to volunteer in Ecuador

Chapter 3
Information you must know about the project

Chapter 4
Arriving and volunteering in Ecuador

Chapter 5
Completion of project & follow up

Chapter 6
Most frequently asked questions by volunteers

Chapter 1:

Getting Started – Volunteer in Ecuador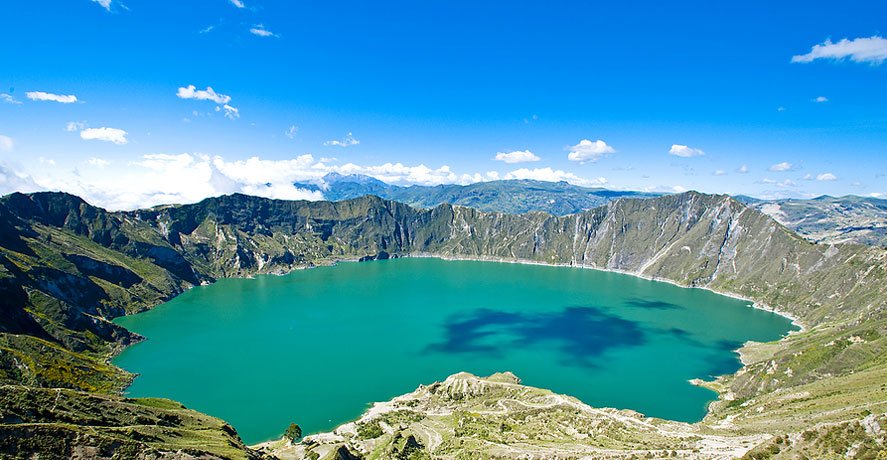 Welcome to Ecuador:
If you have ever met an Ecuadorian you will know that they are very proud of their country and its culture, and once you get there you will see why. Ecuador may be a small country, but from the heights of the Andes to the depths of the Amazon jungle and the UNESCO Heritage Site of Galapagos, Ecuador has something for everyone. It's a country rich in history and natural resources, activities and adventures, cultures and traditions and warm welcoming locals. It's a country ready and waiting for you to discover everything it has to offer.
Volunteering in Ecuador will be a journey full of adventure, discovery and learning opportunities. Ecuador is a developing country, in need of help, so a volunteering experience in Ecuador will open your eyes, heart and soul to the real atmosphere of the country, and the Ecuadorian communities who will welcome you like part of their family. Whether you have skills in conservation, construction, medicine, education or human services both your helping hand and compassion will be welcomed and greatly appreciated in Ecuador.
Why you should volunteer in ECUADOR  
Volunteering in Ecuador will provide you with many lifelong memories and experiences. Not only will you get to experience the beauty of the countries landscapes, immerse yourself in the culture and make new friends, but you will be assisting in the sustainability and development of a country in need. 
Here are a few reasons why you should volunteer in Ecuador.
Diverse Landscapes: Whether you are looking for a city, beach, mountain, jungle or nature and wildlife adventure you will find it in Ecuador. As a volunteer you will have the chance to explore everything from the highlands of the Andes and unique and rare wildlife of the Galapagos, to the beautiful beaches and coastal towns, World Cultural Heritage Sites and vibrant cities.
Experience Ecuadorian Hospitality: With friendly, honest and welcoming locals you will find it hard not to enjoy the warmth and genuine hospitality of the Ecuadorian people. Ecuadorians will go out of their way to look after you and ensure you enjoy your stay.
Create your Adventure: Ecuador offers great landscapes and weather plus many adventure activities you can enjoy year round. Whether it is hiking volcanoes, trekking jungles, rafting, horseback riding, snorkeling and swimming, chilling at a beach, enjoying the food, absorbing the rich history or exploring the city; Ecuador has something for everyone.
Impact other's lives: Ecuador is a country with an unstable economic structure, and around fifty percent of the population is affected by poverty, poor living conditions, unemployment, plus low education and health standards. Your time volunteering in Ecuador will have a positive impact on the lives of many Ecuadorian people and communities
Cultural experiences: There is something very satisfying in learning about the cultures and traditions of another country. Ecuador is rich in cultural heritage, with over 20 different ethnic groups co-existing together. Staying with a host family and working with locals during your volunteer work in Ecuador provide opportunities for full immersion into the Ecuadorian lifestyle. In some parts of the Andes and Amazon areas you will find communities that continue to live their lives like their ancestors did. Working in those areas, so far removed from the modern world, provides you a rich and life changing cultural experience.
Learn Spanish: While volunteering in Ecuador you will have many opportunities to learn Spanish or practice your speaking skills. Learning another language will not only enrich your volunteer placement, but will also help you get to know the real essence of Ecuador, and it would also be useful for future South American endeavors.
What are some popular volunteer projects available in ECUADOR?  
Ecuador is a popular country for a volunteering abroad experience. A wide variety of volunteer programs ranging from working with children to helping conserve nature reserves are available in Ecuador. Here are a few of the most popular placements among volunteers.
Orphanage work
The Orphanage project provides support in the lives of children living in orphanages, making sure they receive genuine care and assistance while helping them develop skills to realize their potential in life. As a volunteer on an Ecuador orphanage project you will be responsible for providing general care and support to the children, helping with daily chores, and assisting the children in their learning and development.

Teaching
Teaching English projects in Ecuador provides English language skills to primary, high school and university students as well as adults. Classes are community based, and volunteers help with the preparation and presentation of lessons and offer general classroom support.
Medical Project
Medical projects in Ecuador aim to provide quality medical assistance to patients in need. On this project, volunteers will have the opportunity to assist doctors and nurses in tasks like monitoring patients and undertaking general check-ups, taking temperatures and blood pressure readings, and helping with the general care of all patients. Some more advanced medical tasks may be undertaken dependent on your experience. Volunteers with a good command of the Spanish language may be responsible for delivering presentations or talks on certain areas of health and hygiene. 
Conservation Project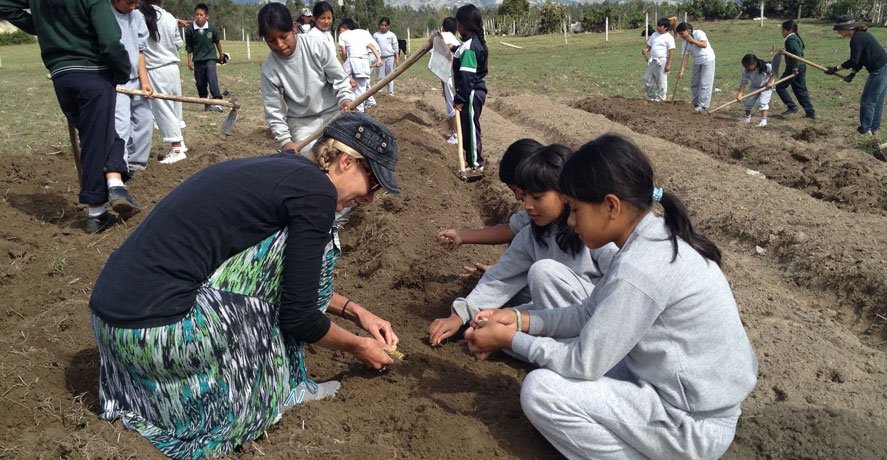 The conservation volunteer project in Ecuador is dedicated to the protection and conservation of the ecosystems and natural resources of Ecuador. A range of different projects are offered in rural areas, focusing on: reforestation, community development, education based on environmental issues, research assignments focused on flora, fauna and wildlife and the protection and sustainability of the environment.  Volunteers will undertake a range of activities including, education, research and data collection, construction, planting trees and general maintenance and community assistance.
Coastal and Marine Conservation
The Coastal and Marine conservation program cares for the diverse marine life and ecosystem of Ecuador through projects focused on: turtles, marine birds and environmental education. Volunteers will be involved in contributing hands-on and research based assistance in the protection, monitoring and development of marine life conservation in Ecuador.
Galapagos Conservation Project
The Galapagos Conservation project aims to protect the natural habit and indigenous species of Ecuador, and to identify and minimize any issues or threats from new species which could put these in danger. Volunteers can undertake work in the areas of reforestation, maintenance or construction and agriculture.
Where are popular places to volunteer in ECUADOR?
Volunteer projects are available in several regions of Ecuador, but some of the most popular destinations are:
Quito: the capital of Ecuador, located high up in the Andean highlands this city is home to two million inhabitants. Volunteering in Quito will give you a chance to experience the life of a modern city with a vibrant and bustling atmosphere, great food and nightlife, lively markets and shopping opportunities, all of which exist comfortably alongside the Old Town - a UNESCO World Heritage Site home to colonial monuments and 17th-century façades and architecture.
Popular volunteer placements in Quito are in the fields of: teaching and education, childcare and assistance, health and medicine, construction and environmental protection.
Galapagos: A UNESCO World Heritage Site, Galapagos is an island off the mainland of Ecuador and is home to a diverse, incredible and rare species of wildlife. Volunteer in Galapagos and experience the wonders of both landscapes and wildlife. Learn about the history and geology which created the island, snorkel with marine iguanas, green sea turtles and sea lions, climb a volcano, get up close to rare species and experience a volunteer placement like no other.
Popular volunteer placements in Galapagos are: environmental protection, conservation and sustainable farming.
Cuenca: Located in the highlands of Ecuador, the city of Cuenca has the feel of a European city with its beautiful architecture and parks. Cuenca is a great base for exploring the natural beauty of the surrounding rivers and mountains.
Popular volunteer placements in Cuenca are in the areas of: education and environmental projects.
Guayaquil: The largest city in Ecuador and home to the largest sea port, Guayaquil is home to historic monuments and museums, a vibrant nightlife, the Guayas river and modern waterfront promenades featuring shopping complexes, restaurants and bars. Take time out to explore the city and its neighborhoods.
Popular volunteer placements in Guayaquil is: conservation.
Which is the best season to volunteer in ECUADOR
Ecuador's weather varies throughout the country as it has four different climatic zones, (Andes, Pacific, Oriente, and Galapagos). The best time to volunteer in Ecuador is likely to depend on the region and type of project you will be participating in. June –August and December to January are the months when most tourists visit Ecuador.
For more information on each season and the climates of the different regions please see the website below.
http://traveltips.usatoday.com/time-travel-ecuador-13554.html
Chapter 2:

Getting ready to volunteer in ECUADOR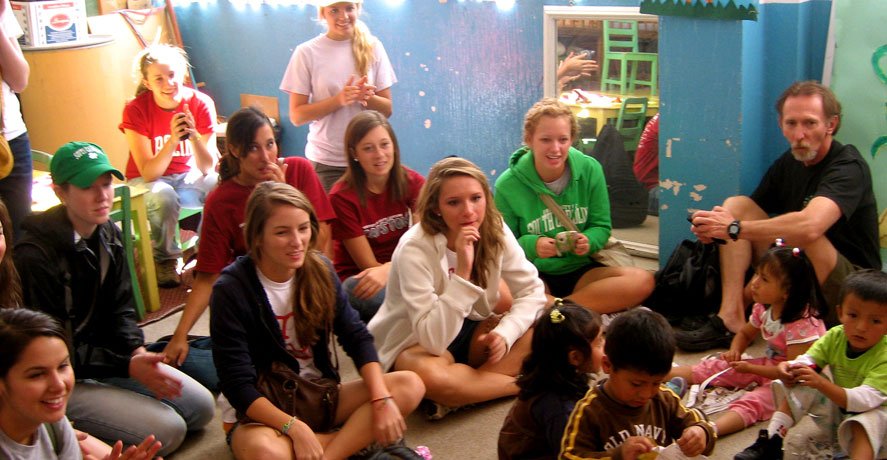 Once you have been accepted onto your volunteer placement in Ecuador it's time to think about the important things you need to organize and get together before you leave. Here are a few tips to help you out.
Visa
Be aware that Ecuador's visa rules change quite often, therefore it is vital that you contact their embassy or consulate in your home country for details of the current situation.
Passport
All visitors to Ecuador must hold a valid passport with at least six months left to run on it from date of entry, and at least one empty page. Additionally, you need to show proof of a return or onward ticket, and proof of funds to support yourself for a 90 day period.
Vaccinations
When travelling abroad it's wise to protect yourself against potential (avoidable) health risks. Before travelling to Ecuador it is recommended you have any required vaccinations at least four weeks prior to departure. Consult your health care provider for advice, as you may already have antibodies against some diseases and only need boosters for some others. Tetanus, polio, mumps/measles and rubella shots are standard, along with yellow fever if you intend to visit the Amazon, coastal or rural areas. Malaria tablets, typhoid and hepatitis A and B vaccinations may also be recommended to help protect you against unwanted infections, illnesses and disease while in Ecuador.
For more information on health, vaccinations and medications recommended when visiting Ecuador check out the site.
Air ticket
When you have been accepted into your volunteer placement in Ecuador it is time to purchase your airfare, although searching for one with a bargain price ticket attached is never easy. Here are a few tips to help you find the best deal possible.
Talk to some travel agents. They may be considered a little old fashioned these days as so much of the travel industry operates online, but this makes those still in business quite competitive. Register your details with them and ask to be notified if any deals come up.
Check booking engine sites such as skyscanner that do multiple airline searches and make it easy for you to compare fares.
Check if there are any promotional codes available. Sometimes airline release specials where you can input a code to receive a discount on a fare.
If your placement is on the mainland of Ecuador check which of the two international airports is closest to your project, as prices may vary between them.
Allow time to get settled in Ecuador before starting your volunteer work. This lets you be flexible with your travel dates, which may lead to a cheaper flight.
Raising funds
Funding your Ecuador volunteer experience doesn't have to mean breaking the bank. Many volunteers these days pay all or part of their fees by receiving donations via an online campaign for support. This is an effective way for you to tell your friends, family and local community about the project you will be embarking on, and receive financial support from those who believe in what you are doing, and are interested in helping you help people in need.
Online campaigns are relatively easy to set up, promote, maintain and monitor. Check out these sites for more details on how to go about setting up your campaign and get those funds rolling in.
http://www.gofundme.com/tour/
https://www.volunteerforever.com/
Suggested books to read
Before travelling to Ecuador it is a good idea to get to know the country a little, and a good guide book will definitely come in useful when you are in country too.
Some suggested guide books for Ecuador are:
Insight Guides – Ecuador & Galapagos
Rough Guide – The Rough Guide to Ecuador
Moon Hardbooks – Ecuador and Galapagos Islands
Some other suggested reading is:
Cultureshock Ecuador - A Survival Guide to Customs & Etiquette by Nicholas Crowder (2009)
This is a useful guide to the customs and culture of Ecuador. The book gives an insightful view of the people of Ecuador and provides useful information, etiquette, dos & don'ts and language tips.
Packing advice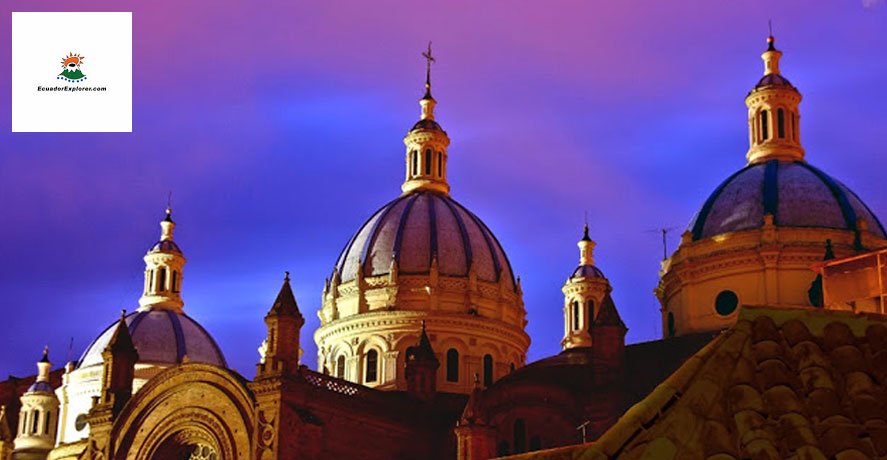 Packing for a volunteer based trip is really pretty similar to packing for a regular vacation – you need to consider the length of your stay, access to laundry facilities while away, airline ticket weight restrictions, any cultural or religious considerations, the destination's climate and what you plan to do while away. 
Here are a few handy tips for helping you pack for your Ecuador volunteer placement.
Check with your airline about their baggage policy, including weight restrictions and how many pieces of luggage you may take.
Try to pack clothes you can layer rather than bulky single items.
Check out the typical weather conditions for the season and region(s) you plan to volunteer in or visit while there.
Pack a swimsuit and a lightweight jacket that will protect you from the wind if you plan to visit the Galapagos.
If heading to the Amazon you will need lightweight, fast drying clothes and a rain jacket. It is also worth packing a couple of sweaters as the evening temperatures in the jungle can drop rapidly.
Temperatures in the Andes region can also be quite cool, so be sure to pack some winter woollies - especially for the evenings.
Coastal areas tend to be hot all year, but you may need a light jacket for the evenings.
Other things to pack:
Travel documents: passport, itinerary, tickets, travel insurance information.
Vaccination card: (with proof of yellow fever vaccination - this may be needed upon entry back into your home country, especially if you have been in areas like the Amazon jungle or the coast, where yellow fever can be contracted).
Medication: bring a supply of any you need or use regularly; along with anti-malaria meds f you plan to visit coastal areas or the Amazon region.
Credit cards and cash: Ecuador uses the US dollar so there's no need to change money at the airport, but be sure to have plenty of (clean) dollar bills, as higher denominations can be harder to change and use. Apart from Euros it is difficult or near impossible to change foreign currency in Ecuador, so stock up on US dollars, regardless of your nationality.
Chargers and cables for any electrical devices.
Torch or head lamp.
Towel and any toiletries you need. (Remember to take insect repellant too.)
Camera and any accessories.
Day pack and waterproof sack or cover for your bag.
Check out Ecuador Explorer for more handy tips and hints for packing – especially for differing regions and climates in Ecuador.
Gifts for projects
Packing a small gift for your project and your host family is always a nice thing to do, and Ecuadorian people will appreciate your kind gesture. If you are working with children then small gifts such as toys, games, stationery or learning resources will be especially welcome.
Chapter 3:

Volunteer in Ecuador - Must Know Info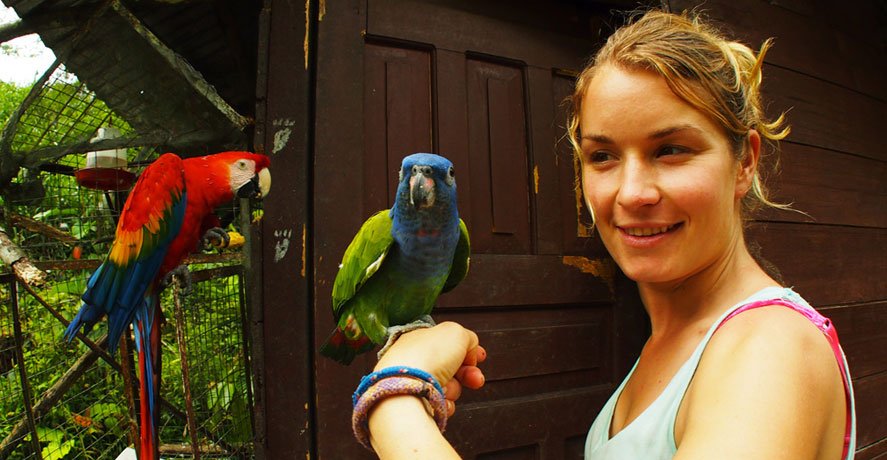 So you have signed up for your placement and are eager to head off on your exciting journey, but before you go it is important to make sure you know exactly what will be required of you, and that you have all the vital information needed to get off to a good start.
Here you will find some helpful hints to help you be fully prepared for your volunteer placement in Ecuador.
Project details: find out key information about your project placement. You should know what's included in your fee, the project location, about any rules and expectations, who you will be working with, hours of work, how to get from your accommodation to your volunteer project and if there is anything in particular you should bring.
What to expect when volunteering in Ecuador: read reviews written by previous volunteers on relevant networking sites for first hand experiences, and talk to your organization about what you can expect from your particular volunteer project and host family. Blogs and travel guides are also useful sources of general information about Ecuador.
Learn about your host family:
Ecuadorians are warm welcoming people and it is likely that they will embrace you as part of their family. Before you go find out as much as you can about them so you have a sense of familiarity when you arrive. See if you can get photos, find out who you will be living with, their names and ages, what they do and their interests. Also check if there are any house rules you need to abide by, to avoid any unintended upsets.
Local Support: it's reassuring to know that there's support available just in case you have any problems or issues with your volunteer project or host family, or you need some advice and guidance. Before you go contact your organization to get the contact details (phone numbers/emails) for any local support and get in touch before you leave. Establishing a connection will give you peace of mind that they will be there to help if you need them.
Make the final call:
Before embarking on your exciting Ecuador volunteer placement it is important that you make a final call to your organization to ensure everything is in place for a
positive volunteering experience
. Make sure you have notified the organization of all your contact details, and confirmed that they have all your correct flight details. There is nothing worse than arriving at an international airport and not knowing where you have to go, so ask your organization to confirm your meeting location and the name of the person that will be greeting you at the airport. This final call is also a great opportunity to ask any last minute questions you may have.
Chapter 4:

Arriving and Volunteering in ECUADOR
When you arrive in Ecuador you will experience a range of different feelings, senses and emotions. Alongside beautiful landscapes and vibrant cities complemented by the warm hospitality of the Ecuadorian people you will also be faced with poverty. You will see city slums, and homeless people of all ages, disabled citizens with little access to support systems, low health and hygiene standards and people and communities that are in desperate need of love, care, support, facilities and resources. Whether you are working with people, animals, the environment, or developing facilities and structures for the community, your volunteer work and time in Ecuador will have a great impact on the Ecuadorian people you meet and work with.
How to make your volunteer Ecuador experience rewarding
Caring for, protecting, and supporting those in need, and knowing that you are having a positive impact on the world can be a gratifying experience, especially when you can see the positive impact that it is having on others.
Here are a few tips to help make your time as a volunteer as rewarding an experience as possible.
Believe in your project: If you truly believe in the benefits and goals your volunteer project offers then even the smallest achievements or positive changes that you see will make it worthwhile. 
Stay positive and appreciate the experience: With an unstable economic situation, poor housing conditions, low education and health standards and a completely different way of living than you are accustomed to it's inevitable you'll have periods of feeling homesick, or that your help and experience are not as obviously beneficial to the people and communities as you expected they would be.
At these times it is important to
remain positive
and know that although significant developments from your help may not be obvious, it is the small things that matter, and you should learn to appreciate and embrace these. Showing love and support to an orphaned child or elderly citizen, teaching someone a new skill, providing medical assistance, or making a nutritious meal for the homeless, helping maintain the environment or planting a tree are things you may regard as only a small gestures of help, but the impact they have on the people of Ecuador is huge
Embrace the culture: Living in a foreign country is often hard, especially when you are exposed to new traditions, languages, cuisines and living conditions, but learning to adapt and embrace a new culture can be a rewarding experience. Spend time getting to know your host family and local project staff, and learn as much as you can from them about all things Ecuador while practicing your Spanish language skills. Ecuadorians are friendly, welcoming to visitors and proud of their country, and will find great pleasure in sharing their knowledge and stories with you.
Discover the country: With its varied landscapes, rich history, unique culture, and opportunities for action and adventure you'll find plenty to do, whether you are volunteering in the city or the countryside. Get out and explore your surrounding area and other regions, cities and towns to really appreciate all that Ecuador has to offer.
Set your goals: Before you leave, write a list of goals for yourself that you hope to achieve through both your volunteer project and your general experience in Ecuador. These could be things like: make new friends, make a child smile, teach someone a new skill, try new foods, participate in a new activity, enhance your Spanish skills, learn and embrace a new culture, or have a positive impact on your project.
Safety while volunteering in ECUADOR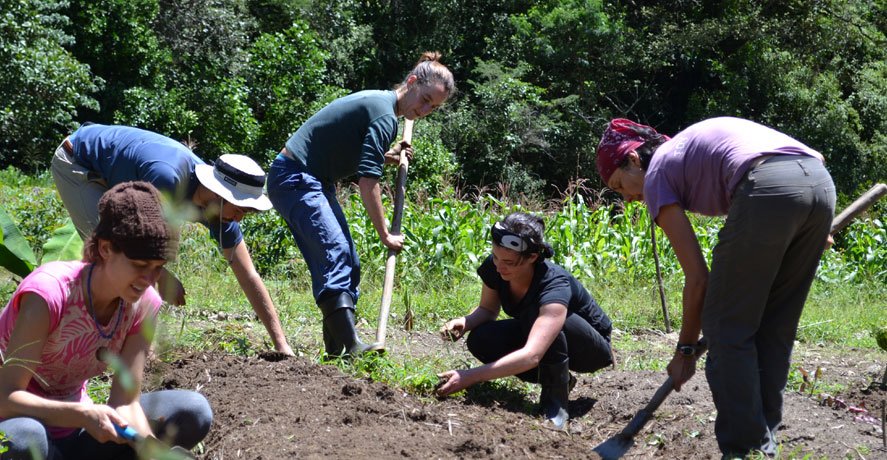 Although generally speaking Ecuadorians are kind and hospitable people, petty theft, credit card fraud and violent crimes do exist throughout the country. It is a poor country and some people are looking for money or valuable items to sell so they can survive. Like traveling to any other country, it is vitally important to be aware of the potential dangers and threats which may occur in Ecuador, so you can take steps and precaution to help minimize the risk of something happening to you.
Read up on current news events, safety issues and concerns in Ecuador.
Make sure you have purchased a good travel insurance policy before you leave your home country.
Do not carry your original passport around with you. Make a photocopy of your photo page and Ecuador arrival stamp page and carry these with you at all times.
Make a note of how to contact local emergency services.
Register your travel details with your embassy and inform family and friends of your travel plans.
Don't take any unnecessary valuable items with you.
Always be conscious and aware of your surrounding and who might be watching you, especially when using ATMS, taking out your wallet or using your phone.
Respect the culture and dress appropriately to avoid unwanted attention.
Always carry your wallet and bags at the front of you, keep an eye on them at all times and never leave them unattended in public places.
To keep up to date with safety issues when traveling to Ecuador be sure to check this U.S Passport and International Travel site before you go.
Do's and don'ts in ECUADOR  
DO
Talk to and get to know the Ecuadorian people
Try Ecuadorian cuisines and beverages
Jump on opportunities to practice your Spanish skills
Be respectful and polite, acknowledge the people and shake hands at your first meeting
Take a small gift of appreciation if invited to an Ecuadorians home, and dress well as this is a sign of respect
Always eat your food with utensils and leave a small amount of food on your plate as a sign of respect
Be aware of crossing the road at all times, pedestrians do not have right of way
DON'T
Expect to find everything that you would find at home (foods, toiletries, supplies)
Bring unwanted attention to yourself – conceal valuables and dress appropriately
Use unregistered taxis and always negotiate the fare before getting in
Drink tap water, and only drink juices which are 100% fruit juice
Show any disrespect for the hospitality or service of the Ecuadorian people
Miss any opportunities to embrace the culture of Ecuador.
Miss out on the cheap shopping and fiesta atmosphere of the markets.
Culture shock
New environments, sights and sensations will all be part of volunteering in Ecuador. What you see, hear and encounter can all be contributing factors to experiencing culture shock.
Here are a few things to consider which will help you minimize any negative effects that culture shock may have on your placement.
Research: Before you go do enough research to give yourself an idea of the things that you may experience while in Ecuador. Familiarize yourself with its customs, history, economic situation and laws. Understand the living conditions, education and health systems and environment in which you will be living. Although you can never be fully prepared you will gain useful insights which will help you understand the country and its people.
Embrace your host family: Your Ecuadorian host family is not only there to provide you with food and accommodation - they offer an excellent support network too. Spend time with them, get to know them and learn as much as you can from them about Ecuador, the way of living, and of course the Spanish language.
Observe: Part of integrating into a new country involves becoming familiar with what is around you. Obviously be careful not to wander into any dangerous areas, but do take time to explore your town or city and get to know it and its residents. Observe all your surroundings, look at the houses, visit the stores, find local hangouts, participate in local activities, people watch and observe their attitudes, behaviors and ways in which they interact with others.
Network: When you are away from home and in a country that seems very different from the one you come from, there will probably be times when you feel lost or lonely. The majority of other volunteers on your project will experience (or have experienced) similar feelings at some point, so taking the time to get to know them, and spending  time with them both inside and outside of your placement will help you create a strong support network. They will provide some essential sense of familiarity, especially if they are from the same country or speak the same language as you.
Things to do in Ecuador
Whether you are looking for good food, shopping, history, cultural immersion, action, adventure or relaxation you will not need to look far to find it in Ecuador. From vibrant cities to the high peaks of the mountains, the depths of the jungle and the beauty of the beaches, as well as diverse wildlife, rich cultures and history and UNESCO World Heritage sites, Ecuador has something to offer everyone. During your free days from your volunteer work in Ecuador make sure you take the time to discover the many wonders of Ecuador.
Here are a few places in Ecuador which you should definitely add to your list of things to see and do.
Galapagos: Declared as an UNESCO World Heritage site, the Galapagos archipelago is made up of a volcanic chain of islands with an incredible biodiversity and geological history. It is a place like no other – one where you can encounter
rare species of wildlife
up close and snorkel with playful sea lions and turtles.
Otavalo Market: 3 hours north of Quito you will find the bustling market of Otavalo which has been running for hundreds of years and is now one of the largest markets in all of South America. Here you will find traditional arts and crafts, souvenirs, trinkets, clothes, produce and more. You may also see many Ecuadorians in traditional dress and experience the vibrant colours, culture and customs of Ecuador.
Banos: If you are looking for action and adventure then you must visit Banos. Located in the central highlands and surrounded by mountains, waterfalls, lush jungles and thermal springs, Banos offers adventure for everyone. While there hike Tungurahua Volcano, go canyoning, rafting, mountain biking or paragliding, or for something lower key visit the magnificent waterfalls or relax and take it easy in the thermal springs.
Devil's Nose Train Ride: If you are looking for a hair raising rollercoaster road through natural scenery than a visit to the town of Riobamba and a ride on the Devils Nose Train will not disappoint. The train ride runs between Riobamba and Sibambe and works its way around a zig-zagging cliff face.
Mitad del Mundo: (Middle of the World). Located just outside the city of Quito you will find the equatorial line, and what is believed to be the centre of the earth. Here you can stand with one foot on either side of the equator, or visit a museum and planetarium. 
Amazon: If you love nature, creepy crawlies, bird watching, and all types of wildlife then a visit to the Amazon should be high on your list. Here you will find a diverse range of wildlife, flora and fauna which is not found anywhere else in the world.  This is a real adventure experience and you may even encounter indigenous communities that live deep in the jungle and who continue to live life, like they have done for centuries, away from any modern influences.
Chapter 5:

Completion of project & follow up - Volunteer in Ecuador
Your Ecuador volunteer placement will be an experience that you will never forget. Try to take lots of photos of the places you visit, your host family and people you work with so you can show them to friends and family when you return. You will also find keeping in touch with people you met as a volunteer is a great way to reminisce about your shared experience and the impact it had on your life
Taking the time to write an
honest review
of your program and volunteer organization is important to both your provider and future volunteers. Nothing can beat first-hand insights into an experience, while any constructive feedback you may have will help your provider create an even better program in the future.  
When you return from Ecuador why not continue to support your cause and project? Discuss ways you could do this with your volunteer organization or directly with program staff.
Chapter 6:

Volunteer in Ecuador - Most Frequently Asked Questions

How will I get from the airport to my host family/volunteer house?

Your organization will arrange mee t and greet and transportation to your accommodation in Ecuador for you. Be sure to inform them of your flight times, and find out where you will meet.

Will there be support from staff in country?

Yes, in most instances in-country support is available for you in Ecuador. Double check this with your organization and obtain all contact details for local staff.

How many other volunteers will be participating with me?

Numbers of volunteers vary depending on the project you have chosen and the season you plan to volunteer in, although in general programs running over the summer months are the most popular. For more information check directly with your volunteer organization or project.

If I volunteer with my friend can we be placed in the project and housed together?

In most circumstances there should be no problem for you and your friend to be placed in the same project and accommodation facilities. If you want to share with a friend than it is best to make this clear when you first apply, so that appropriate arrangements can be made.

Are meals and housing provided?

Most volunteer program fees for Ecuador will include accommodation and 3 meals a day, although some may only provide 2 meals a day. Check with your program to see exactly what is provided.

I am a vegetarian will that be a problem?

Your host family in Ecuador will want to look after you as best they can and will usually be more than happy to work around dietary requirements. It is best however to advise your organization and host family before arriving so they are aware of the situation and can prepare accordingly.

Will my host family be able to speak English?

Most host families in Ecuador will speak some English, however you are visiting their country and living with them so it is the perfect opportunity for you to try and communicate as much as possible in Spanish.

Can I travel to other cities during my days off?

Yes, while volunteering in Ecuador it is recommended that you visit and explore as many destinations as you can.

Do I have to bring my own bedding and mosquito nets?

If placed in a host family than bedding will be provided for you. If volunteering in areas which experience high humidity, such as the coast or Amazon region, than it is recommended you take a mosquito net just in case. Those mosquitoes can be quite annoying during the night!

What if I don't speak the native language?

If you don't speak the native language than you should still be able to get by. It is however recommended that you learn at least some common phrases before you go, or enroll in some lessons. However be sure to check language requirements with your organization and project before you go, as some placements are only available to those with documented Spanish skills.

How will I get to my project every day?

How you get to and from your project will depend on the placement you have chosen. For some you may be able to walk, while others may mean using public transport. Check with your project to see if they offer any transportation help, and if not ask them about the best way to get there.

Can I speak with a volunteer who has completed a similar placement?

Check your organization's website or call them to see if they have any networking opportunities for previous and potential volunteers. If you are unable to make contact with any then use volunteer reviews as a useful guide.

Where will I be working?

This will depend on the type of project that you have signed up to do. In Ecuador there are volunteer opportunities all over the country, from rural villages and jungles to beach towns and cities. Check with your organization and project for your possible options in each region.

What kind of food will I eat while I'm there?

When staying with a host family you will most likely be offered traditional dishes from Ecuador. Dishes vary from region to region so it's best to ask your organization for more information when you know where you will be going.

How many hours per day will I be volunteering?

The exact hours expected will vary from placement to placement, however most will require you to work between 4-6 hours during the day. Some placements may involve early mornings or late nights instead, so be sure to check with your organization for the exact details of your project.

How much money do I need to bring?

This depends on how you want to experience Ecuador. If you like to eat out, or are planning on doing a lot of traveling within the country, trying some adventure activities, visiting museums or doing a lot of shopping than you will need to take this into consideration when budgeting for your trip. While volunteering your accommodation and meals will be provided, so you should only have to worry about any personal expenses.