Room/Food/Supervision
IFRE has you covered when it comes to safe, secure housing and healthy local meals for the entire duration of your Ecuador volunteer trip. Thus, you can rest easy knowing we have taken care of everything for you.
Where you'll stay depends on which project you end up at, and we offer three exciting locations to volunteer abroad in Ecuador.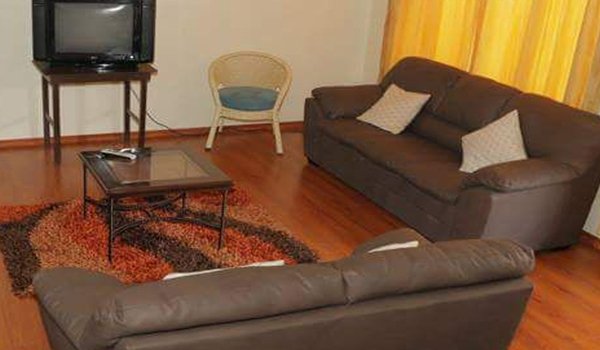 Quito
Most of our volunteer opportunities in Ecuador are located in and around the colonial city of Quito, nestled on the side of a volcano in the Andes mountains. Quito is an exciting city to have as your home base, and it is also conveniently located near many other exciting attractions and destinations.
In Quito, you will stay with our carefully selected host families who have plenty of experience hosting international volunteers. This is an amazing opportunity to immerse yourself in the local Ecuadorian culture and have a home away from home. You will have secure, clean, and comfortable accommodations and a welcoming family that will help you make the most of your time abroad.
Staying with a host family in Ecuador is a unique and motivating experience for you that will expand your horizons. The families truly welcome you into their homes, share three delicious local meals a day with you, and treat you as a member of the family. You will get the chance to practice the local language and immerse yourself in local traditions and culture.
The host family has multiple comfortable bedrooms, which are shared with other volunteers working in Ecuador of the same gender. You will have your own bed and comfortable bedding material will be provided for you. You can expect communal restrooms with running water and western-style toilets. You will have the ability to do your laundry in the house, possibly by hand, or you can go to laundry facilities available for a fee in the city.
When you join our volunteer opportunities in Ecuador, Our in-county staff often visits your placement and provides the necessary help and support. Our host families are also related to the projects, making your volunteering work more secure and comfortable. The projects are located within easy walking distance from your host family's homes, making for an easy commute.
San Cristobal Island in the Galapagos
If you are going to be joining our exciting Ecuador Galapagos volunteer project, you will stay at the project site on the beautiful San Cristobal Island. Two bamboo houses with eleven rooms can house up to 35 volunteers, with a shared kitchen, bathroom, and living areas. You will find yourself in the company of fellow international volunteers, research scientists, and guided natural history groups.
Los Cedros Biological Preserve
At this unique conservation project, you'll be staying deep in a 17,000 acre preserve in the Andes cloud forest with dedicated conservationists and fellow international volunteers. Be prepared to go back to nature, because there are no towns or Wi-Fi, and you'll be living sustainably doing organic gardening and using composting toilets.
Take a minute to complete the form and we will be in touch.
Meal
When you join volunteer opportunities in Ecuador, As a part of the project fee, you will get breakfast, lunch and dinner prepared with delicious and healthy local cuisine. Traditional Ecuadorian food is fresh and tasty. Popular staple foods include arroz con pollo (rice with chicken), arroz con camarones (rice with shrimp), ceviche, choclo, and cuy (Guinea Pig).
You will have tea/coffee, fruits, toasts, eggs, etc. during breakfast. If your volunteering schedule does not permit you to have lunch at home, you can also pack your lunch and eat at the project site. Ecuadorian staple foods like rice with chicken or shrimp, soup, vegetables etc. will be served during dinner.
If traditional Ecuadorian food doesn't appeal to you, you are welcome to buy your own food and prepare it yourself. We suggest that you do not use the family's food for your own use but you can purchase snacks and other meals at restaurants nearby if you want.
Food is a huge part of Ecuadorian culture, and by enjoying local cuisine while volunteering abroad you are experiencing an important part of the Ecuadorian way of life and getting a real taste for this exotic South American destination. Be sure to include some extra money in your budget to try out some restaurants and sample the cuisine.
Other Volunteer Opportunities in Ecuador
There are many ways for you to contribute to the well-being of Ecuadorians in need. You can
work in conservation projects in the Galapagos or the Andes,
work at an orphanage,
help street children,
teach English and much more.
Contact IFRE today to learn more!
Take a minute to complete the form and we will be in touch.