Volunteer In South Africa
>
>
Volunteer In South Africa
Volunteer In South Africa
Enjoy endless volunteer opportunities in beautiful South Africa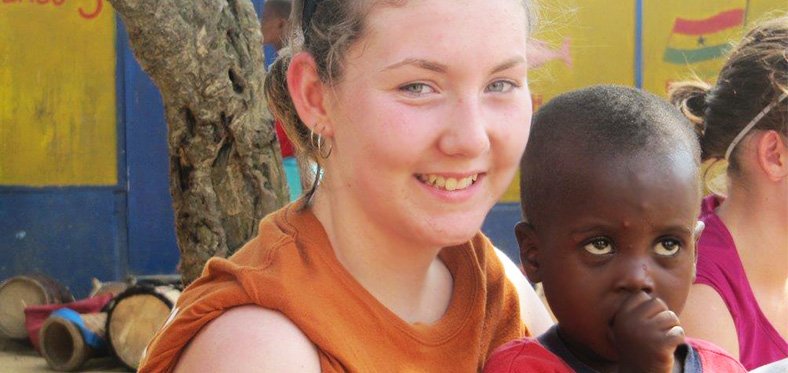 Embrace your humanitarian side

Trusted by thousands of volunteers since 2006

Most affordable volunteer projects, starting at $500

Teach English, volunteer with orphans or healthcare and more…
Brimming with breathtaking panoramas and full of fascinating diversity, South Africa's culture and people will abide in your soul forever. Apartheid has scarred this beautiful country, and many South Africans need help badly. IFRE's volunteer projects focus on smaller towns, rather than the big cities, because it is in these rural areas that the extreme division between rich and poor is most evident. Volunteers have an enormous impact on these vulnerable South Africans undergoing crushing poverty and desperate health problems. As a volunteer, you can work with orphans and children , teach English to local schoolchildren or volunteer in healthcare.
Your help can be a catalyst for support and a more positive outlook, request more information today!
Volunteer Work Projects and Locations
IFRE invites volunteers to explore the intriguing country of South Africa while helping its children and adults through projects focused on improving daily life, educating about health issues and reaching out to communities with grassroots development projects.
Ongoing programs in South Africa include:
One very important aspect of our volunteer programs is our orientation program because it helps the volunteer to prepare for the different cultures and communities and the do and don'ts. This must be seen as a crucial part of being a successful volunteer!
Volunteer Program Fees & Dates:
Volunteer Program Dates
Most programs are available year-round. We recommend volunteers begin their placements on a Monday, scheduling their arrival and departure on the weekends. However, due to flight availability, particularly traveling internationally, start dates are flexible. We ask that all volunteers ensure to communicate their arrival and departure plans clearly to their country coordinator to ensure transportation and accommodations are properly arranged.
For exact program start dates,please click here >>
Volunteer Program Fees
IFRE Volunteers strives to provide the lowest fees along with transparency to all of their volunteers!
Most affordable fees
Registered non-profit for tax deductible fees
Transparent transactions ensures volunteers they know where their money goes
Proven quality and safety
IFRE Volunteers is proud to offer the world's most affordable fee for international volunteering and as a 501(c)3 organization, your program fee will be tax deductible.
We are proud to focus on the humanitarian aspect of our business, not on profit. We strive to maintain affordable cost, particularly for volunteers; we recognize the value of your donated time and efforts. We remain devoted to maintaining both the quality of the program and the safety of all volunteers involved.
IFRE fees comprise of two separate fees:
Application fee of $299 USD (covers advertising, staff/office expenses, etc.)
Weekly program fee paid directly to your project (covers room/board, field support, etc).
You will pay your fee directly to host families and projects. In this way, what you pay will go directly from you to the people who deserve it (not for profit).
Volunteer Program Fee (US$)
| Duration | Cape Town | Surf Project |
| --- | --- | --- |
| 1 Week | N/A | N/A |
| 2 Weeks | $500 | $800 |
| 3 Weeks | $650 | $1,100 |
| 4 Weeks | $775 | $1,400 |
| 5 Weeks | $850 | $1,700 |
| 6 Weeks | $925 | $2,000 |
| 7 Weeks | $1,065 | $2,300 |
| 8 Weeks | $1,250 | $2,650 |
| 9 Weeks | $1,375 | $2,875 |
| 10 Weeks | $1,550 | $3,100 |
| 11 Weeks | $1,650 | $3,375 |
| 12 Weeks | $1,750 | $3,650 |
| 13 Weeks | $1,865 | |
| 14 Weeks | $2,025 | |
| 15 Weeks | $2,135 | |
| 16 Weeks | $2,250 | |
Airport pick up / drop off $199

3 Days orientation $299
Language & Cultural Immersion program fee includes: Our training and culture program is mandatory for volunteers joining South Africa program, as this program is crucial for a successful volunteering experience. Language and Cultural training, food and accommodations for 3 days, training materials (books, papers, etc), cost of local sightseeing/tourist sites, cost of recreational activities, Comprehensive Travel Insurance.
Additional costs for volunteers: International flights, visa, daily personal expenses on beverages/entertainment, laundry, telephone, immunizations.
Language and Cultural Immersion
Our South Africa program begins with orientation in Cape Town and training and travel experiences in the city and surrounding areas. Our orientation reviews volunteers' roles in their project and provides valuable information regarding South African culture and lifestyle. Following volunteer orientation, some volunteers will be transported to their accommodations in the outer city-limits of Cape Town, towns within wine country, of small suburbs of Cape Town.
Arrangement of Room/Food/Supervision
IFRE arranges accommodations and food (3 local meals/day) for the duration of your volunteer project. During orientation and training program, volunteers stay in our hostel in Cape Town. Our hostel is located in the heart of the city giving volunteers easy access to all parts of the city. Volunteers stay with a host family (aka "homestay") during the volunteer program. Our host families are socially respected and are well versed in the art of hosting international volunteers. Host families offer a safe home, private rooms (occasionally rooms will be shared with other same-gender volunteers) and shared bathroom facilities with running water.
Volunteers will receive three meals of South African cuisine each day. Breakfast normally consists of cereal and toast; lunch is packed to take to your project and dinner is a nutritious home cooked local meal (meat & vegetables, rice or potatoes & salad). Host families provide typical meals that are traditional to South Africa.. Throughout the volunteer project, our local staff stays in contact with volunteers with either face-to-face visits or via email/telephone. IFRE's main office is in Cape Town and our in-country coordinator serves as a point of contact for local volunteers. If project placement is very far from our main office, then our local staff members maintain communication by email and/or phone and the local project director will serve as a volunteer's contact. Upon program placement, personal placement documents provide specific details of accommodations and project.
Volunteer Program Free Time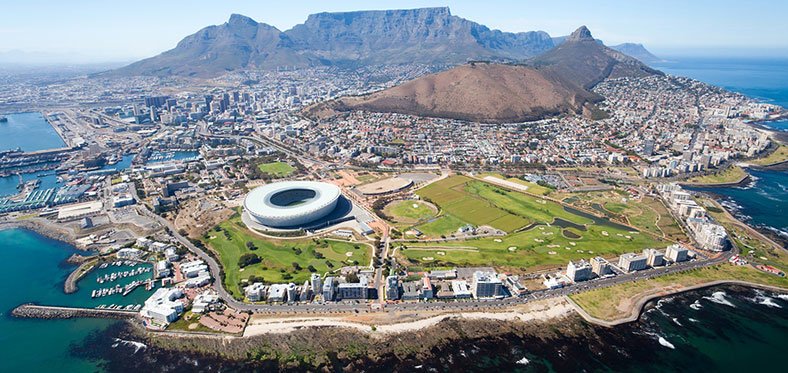 Volunteers have free time for the duration of their project in the evenings and on weekends. While IFRE does not arrange activities during this time off, our local staff, members and coordinators can provide priceless assistance in making appropriate arrangements for travel in South Africa. Free time is perfect for social and physical adventure. It's time to explore South Africa – it is one of the most beautiful countries in the world offering numerous opportunities for a truly amazing experience. Our IFRE local coordinators/staff are available to give volunteers free advice, travel tips and help with volunteers' travel plans. All South Africa volunteer projects originate in Cape Town, however many project placements are located are beyond Cape Town's borders.
The Wineland IFRE's Wineland projects are located in Stellenbosch , the second oldest and one of the richest towns in South Africa, also famous for its wines, historical buildings, oak lined streets and university. Part of the Great Cape Winelands Region, Stellenbosch was established in 1679 primarily for wine production. The town contains many fine examples of historic Cape Dutch architecture, especially the residences and offices on Dorpstreet. The buildings have been carefully restored and many surround the town square, "the Braak." Numerous wine estates and cellars can be visited in the immediate area. Hiking trails abound at Jonkershoek and Assegaai Nature Reserves.
The Garden Route IFRE offers projects on the Garden Route Albertinia, Knysna, Oudtshoorn and Riversdale.
The area surrounding Albertinia offers breathtaking views stretching from the coastal area along the Gouritz River, up into the foothills of the Langeberg Mountains. There are some local wineries outside Albertinia. The famous Gouritz Bridge offers the second highest Bungee Jumping spot in the country and the nearby Garden Route Game Reserve offers a chance for big game tracking. Albertinia is also a 20-minute drive to the stunning Stilbaai beach resort and 40 minutes from the seaport town of Mosselbay.
The golden beaches, tranquil lakes mountains and rivers of Knysna offer an unforgettable experience for water sports, hikers, horse riders and cyclists. Knysna is famous for its homegrown oysters, washed down with locally brewed beer. From the Knysna Quays on the Waterfront development volunteers can take a boat trip over the lagoon to the Heads and Featherbed Nature Reserve.
Oudtshoorn is known as the ostrich feather capital of the world. It is famous for the Cango Caves and Ostrich farms and lies inland over the Outeniqua Mountains. The Cango caves, a series of 80 caverns filled with stalagmites and stalactites are situated 29 km from town at the base of the scenic Swartberg Mountains. The natural treasures and breathtaking beauty of the area have been an inspiration to various artists and African wire art and curio shops are in abundance. There are also wildlife reserves and "Feather Palaces" – grand architecture built by those financially benefitting from the ostrich feather boom.
Stunning mountain vistas surround Riversdale. It is the floral kingdom of the Garden Route and a favorite destination for outdoor adventure and nature enthusiasts. Volunteers can visit historical landmarks, talented artists and entrepreneurs. Experience authentic farm life and country cuisine or enjoy the town centre with a fine selection of shops, services and sporting amenities. Embark on exciting mountain adventures in fynbos paradise with abseiling, rock climbing, hiking, 4x4 trails, bird-watching or casual flower picking!
Learn more about South Africa programs