Volunteer In Ecuador
Volunteer In Ecuador
Affordable volunteer programs for your humanitarian spirit!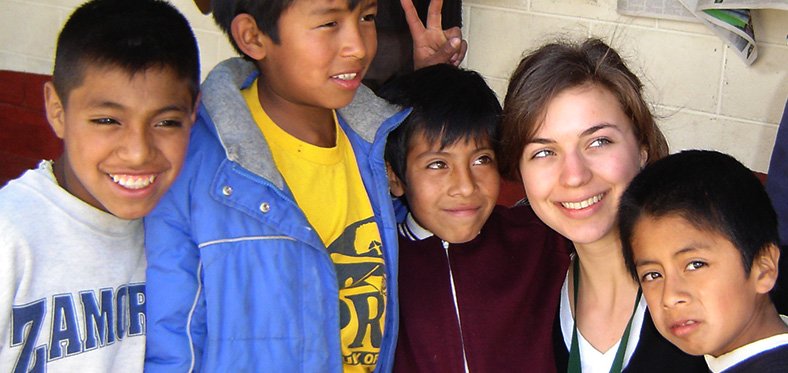 Volunteer amid the breathtaking beauty Ecuador

Trusted by thousands of volunteers since 2006

Most affordable volunteer projects, starting at $316

From wildlife to everyday life, enjoy a fascinating volunteer experience
Ecuador is a land of spectacular diversity in scenery, wildlife and marine life, once the powerful culture of beautiful Ecuador gets into your core; you'll never be the same again. Snow-capped volcanoes to pristine beaches, Ecuador boasts delightful surprises and unforgettable sights. You'll fall in love with the Amazon Rainforest, the famous Galapagos Islands and the people you meet, with their unique culture and colorful traditions. IFRE offers several renowned Volunteer in Ecuador programs , based all around the country including working with orphans , teaching English in local schools , volunteering in the Galapagos Islands , Conservation Project and more. Experience the incredible beauty of the country and its people while you give your own gifts to help Ecuador's less fortunate children and their families.
Request more information now and find your own personal enlightenment experience by making the decision to join our professional volunteers in breathtaking Ecuador.
Work in Volunteer Service Projects Ecuador Volunteer Work Projects and Locations
IFRE's volunteer programs in Ecuador are in the capital city of Quito. The city is located at 2800 meters (9200 ft) and has pleasant weather all year round. There are many things to do in the city including visiting gardens, parks, museums and the old town. Volunteer programs in Ecuador include:
Volunteer Program Dates:
Most programs are available year-round. We recommend volunteers begin their placements on a Monday, scheduling their arrival and departure on the weekends. However, due to flight availability, particularly traveling internationally, start dates are flexible. We ask that all volunteers ensure to communicate their arrival and departure plans clearly to their country coordinator to ensure transportation and accommodations are properly arranged.
Volunteer Program Fees:
IFRE Volunteers strives to provide the lowest fees along with transparency to all of their volunteers!
Most affordable fees

Registered non-profit for tax deductible fees

Transparent transactions ensures volunteers they know where their money goes

Proven quality and safety
IFRE Volunteers is proud to offer the world's most affordable fee for international volunteering and as a 501(c)3 organization, your program fee will be tax deductible.
We are proud to focus on the humanitarian aspect of our business, not on profit. We strive to maintain affordable cost, particularly for volunteers; we recognize the value of your donated time and efforts. We remain devoted to maintaining both the quality of the program and the safety of all volunteers involved.
IFRE fees comprise of two separate fees:
Application fee of $299 USD (covers advertising, staff/office expenses, etc.)

Weekly program fee paid directly to your project (covers room/board, field support, etc)
You will pay your fee directly to host families and projects. In this way, what you pay will go directly from you to the people who deserve it (not for profit).
| Weeks | Quito | Galapagos |
| --- | --- | --- |
| 1 Week | $316 | $535 |
| 2 Weeks | $477 | $833 |
| 3 Weeks | $638 | $1,131 |
| 4 Weeks | $799 | $1,429 |
| 5 Weeks | $960 | $1,727 |
| 6 Weeks | $1,121 | $2,025 |
| 7 Weeks | $1,282 | $2,323 |
| 8 Weeks | $1,443 | $2,621 |
| 9 Weeks | $,1604 | $2,919 |
| 10 Weeks | $1,765 | $3,217 |
| 11 Weeks | $1,926 | $3,515 |
| 12 Weeks | $2,087 | $3,813 |
Group Spanish language class $70/week (10 hrs./week)

Transportation to Galapagos and any other nature conservation project is not included
Additional costs for volunteers: International and domestic flights, passport, visa extension, personal expenses on water/soft drinks ($1-3 per day), entertainment, laundry, telephone, immunizations.
Your program fee covers comprehensive insurance, room and food (3 local meals a day) for the entire project period with a host family, donation to project, Ecuador office expenses (rent, utilities, salaries, vehicle), communications, and project coordination.
Additional Costs For Volunteers
Spanish Language Training
IFRE currently offers highly affordable Spanish language classes in Ecuador. These classes are exclusive to IFRE Volunteers participating in our volunteer program. In Ecuador, IFRE collaborates with a highly reputable Spanish school. They employ qualified and experienced Spanish teachers and offer the most intensive and effective Spanish courses in Ecuador. This program is structured so that volunteers may work at their volunteer project and learn Spanish simultaneously. For example, volunteers can take Spanish classes from 9:00-11:00 a.m. (before lunch) followed by volunteer activities. Alternatively, volunteers may take Spanish classes from 3:00-4:00 a.m. (after a day of volunteer work). Most of the projects are located close to the Spanish school, so it is possible for volunteers to design a personal schedule. IFRE invites you to improve your Ecuador experience by learning or improving your Spanish.
Spanish language (group): $5 per hour
Arrangement of Room/Food/Supervision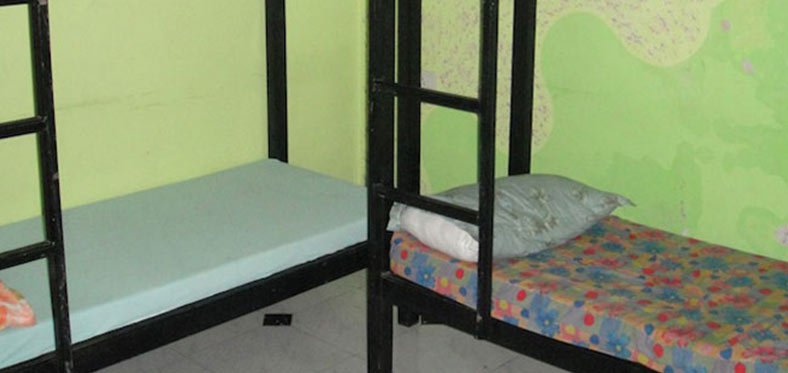 IFRE manages living accommodations and meals within host families throughout Ecuador for the entire duration of the volunteer program. Host families are all carefully screened, well educated and have experience with hosting international volunteers. IFRE arranges clean, simply furnished, private (occasionally shared with fellow volunteers) rooms in nearby host families. Volunteers are suggested to bring a sleeping bag and their own bed sheets. Volunteers will receive three (3) local meals each day (occasionally, if volunteers are away from their host families during lunch, they may require to pack their own 'to go' lunches). Host families provide meals, which are typical of the Ecuadorian diet. While host families do their best to provide vegetarian options, IFRE requests that all volunteers requiring a specific or special diet inform our offices prior to arrival in country. For extra-ordinary requests, you are welcome to buy your own food and prepare it yourself. Please do not just use the food in the kitchen for your own use. Your host family is responsible for preparing three meals for you each day. If you have other needs for food outside of these meals, you are able to purchase snacks and meals at local restaurants and grocery stores. You will be sharing the house, kitchen and bathrooms with the family members. Many houses in Ecuador do not have hot water. You will have the ability to do your laundry in the house or the host family may offer to do it for you.
Once the volunteer program begins, our local staff members maintain contact volunteers. We visit our volunteers every 2 weeks (if possible) and you are always welcome at the local office. We recommend volunteers stop by the office once a week if they are in the local area just to let us know how they are doing with their home stay and project. If your project is very far, then our local staff members maintain communication by either email and/or phone.
Ecuador Volunteer Program Free Time
For the duration of the project, volunteers have their weekends to themselves. There are a number of things to see and things to do during this free time. While IFRE does not arrange activities during this time off, our local staff members/coordinators can provide invaluable assistance in making appropriate arrangements for travel throughout Ecuador. Most volunteers use this time for self-exploration and countrywide travel. Ecuador is one of the most beautiful countries in the world offering numerous opportunities for a truly amazing experience. Please feel free to put the resources offered by our Ecuadorian staff members to use - travel tips, advice and publications about Ecuador.
Major FAQ Ecuador
Learn more about Ecuador programs