Medical Project
>
>
>
Healthcare Project In South Africa Project (Cape Town)
Healthcare Project In South Africa Project (Cape Town)
Volunteer with a meaningful healthcare project in stunning South Africa!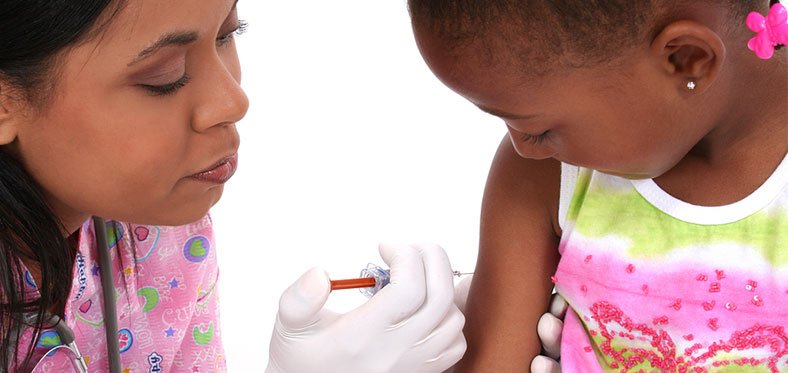 Work alongside medical professionals in South Africa

Gain real world experience while traveling abroad

Immerse yourself in the healthcare and medical system of a new country

Volunteer abroad safely & affordably
Project Summary
Are you interested in the medical field and would like to help those needing assistance in clinics? Do you want to travel to the number one tourist destination in all of Africa? If so, volunteer for IFRE's healthcare project in Cape Town, South Africa!
Medical projects in Cape Town are understaffed and lack many resources needed for patients. This sometimes creates a stressful environment for the volunteers, as the structure and organization of the project is in chaos at times. Though this can be a bit frustrating, the project is so rewarding, as you get to help those in desperate need of adequate care. Most facilities are government-funded, meaning they help individuals who cannot afford private medical care. Volunteers will play an active role in the clinics but it should be noted that no major operations are performed at the facilities.
Skills/Qualifications Needed
Applicants interested in joining our volunteer healthcare program do not need previous healthcare experience or education. Our programs are designed to accommodate volunteers of a variety of backgrounds. Whether you are a student, professional, or retiree, there is a vital role within our healthcare program for you.
Volunteer Responsibilities
Volunteers will work in local clinics as well as help with HIV/AIDS awareness programs. They will work from 7:00 a.m. to 4:00 p.m. Monday-Friday. Volunteers will help with wound dressing, taking blood pressure, pulse, and temperature measurements, as well as assist patients from one service point to another. Volunteers will also weigh the patients and work with local awareness programs.
Other Information
Volunteers will live in and around Cape Town, South Africa. They will have the option of either living with a host family or living in the volunteer house. It should be noted that the volunteer house fills up quickly, so living with a host family is usually more publicized. Living in the volunteer house, accommodations are much like those of a college dormitory. Three meals are provided Monday-Friday with volunteers responsible for their own lunch Saturday and Sunday. Volunteers are also responsible for doing their own laundry throughout their stay. While living with a host family, volunteers will usually reside just outside of Cape Town. They will be provided three meals a day but will be responsible for their own laundry as well.
Projects are located at and around Cape Town, South Africa. Cape Town is the capital city, and the most popular tourist destination, and a major destination for immigrants and expatriates to reside in. It is one of the most multicultural cities in the world. Home to a Mediterranean climate with mild and moderately wet winters and dry, warm summers, there are many sights to explore in and around the beautiful city. You will never run out of things to do in your free time, which include visiting Table Mountain National Park, City Bowl, numerous popular beaches, Chapman's Peak Drive, The Victoria and Alfred Waterfront, Two Oceans Aquarium, and more.
FAQ
Please explain the structure and facilities of the Healthcare Projects in South Africa:

Most of the medical projects are understaffed and there is a lack of resources and therefore this can be a very stressful, challenging and fast paced environment to work in
The government funded facilities provide healthcare for people who cannot afford private medical care
No major operations are done here

Where do I stay? How far is the project from the accommodation? How do I commute?

Medical placements are available in the City Centre as well as in the local Communities outside Cape Town.

Volunteers placed in health care projects in communities surrounding Cape Town will reside in a homestay within walking distance from their project or a short taxi ride away at their expense. The communities are approximately 30-40 minutes outside Cape Town. The home stay family will provide volunteers with 3 local meals daily.

Volunteers placed in a city healthcare project will reside in dormitory volunteer house with fellow volunteers. At the volunteer house, breakfast and dinner are provided Monday- Friday only and volunteers are responsible for their own lunches and meals over weekends as well as their own laundry. The project site will be a 10-20 minute commute via minibus/taxi ride that will cost approximately $2-$3.

What type of activities can volunteers expect in the South African healthcare project?

Volunteer Duties

Observing local doctors and nurses
Taking blood pressure, pulse and temperature measurements
Assisting patients from one service point to another
Weighing and Wound dressing
Awareness programs

Where are they placed; in clinic or hospital?

Health care placements are all within local clinics in South Africa.

What are the requirements to join the program?

Other Skill Requirements

A love and passion for people
Medical related experience and/or studies in the field
Patience and empathy
A willingness to help where help is needed

Do we get hands on experience at this project?

Volunteers will not get hands-on experience nor will they be involved with any minor surgeries nor consultations with clients. Volunteers will mainly be assisting as well as observing local healthcare workers.

What kind of support do we get during the project time?

Volunteers will be working alongside local doctors and nurses and will have access to their local coordinator for the duration of their volunteer visit.

How many hours a day do we need to work?

The local clinics are open Monday-Friday, 7am-4pm. Volunteers can coordinate with the local staff they will be observing and assisting when the most beneficial times for them to work will be.

Is healthcare available all-round the year? When will it close for how long? What are the minimum time frame volunteers can join this project?

*Our program is closed the first week in December and re-opens mid-January.
There is a minimum stay of 2 weeks required for volunteers.