Volunteer Abroad For Adults
Are you searching for volunteering opportunities abroad for adults? Do you want to bring a positive change to the lives of deprived people? Taking out time from your busy schedule and working for the welfare of people or cause is a noble deed! Volunteering not only benefits the people or cause, but will also provide you with an enriching experience.
Volunteering is an opportunity to serve people in need and give back to the community, which gives you a sense of accomplishment. The lessons you learn in life, as you become older will come in handy, as you will be able to able to share and learn even more. It is also a chance to try out something that you were not able to do while you were younger.
IFRE gives you a chance to participate in volunteering abroad programs for adults and use your passions, desires, and ideas with other people. These programs are presently in 20 countries within Asia, Africa, South America, and Central America. From 2006 IFRE has hosted more than 22,000 volunteers in IFRE's safe, affordable and life changing programs. Contact us today to join any of our programs and change the world.
If you and your group are looking to participate in volunteer for adults programs by helping poor communities for an incredibly rewarding and fulfilling experience abroad, you are in the right place. Contact us today to positively make a difference and lifetime memories that will leave you satisfied. You and your peers can join now.
Take a minute to complete the form and we will be in touch.
Table of Contents
Benefits of Joining volunteer abroad for adults
Popular volunteer programs for adults
Skill and Qualifications
The Start Date(s)
The Fee
Housing and Food
How can I apply?
Why go with IFRE Volunteers?
How can you go as a group?
Benefits of Volunteering Abroad for Adults
Adds a sense of fulfillment to your life:
You can volunteer at any age; the only thing you need is the drive to serve people. The lessons you learn in life as you become older will come in handy while serving people in need. Your contribution volunteering abroad programs for adults may turn out to be of significant help for the underprivileged people.
Gives your health benefits:
Working to help others makes you feel happier. Volunteering activities is found to have a profound effect on your overall psychological well-being. It helps to combat the counter the effects of stress, anger and anxiety. Being in regular contact with people helps you build a solid support system, which helps to combat depression.
Helps you to explore your passion and interest:
Volunteering abroad for adults is an easy way to explore your passion. While doing various tasks as a volunteer you might discover your passion or a new interest. You will also get a chance to indulge in your hobby outside your routine job and teach your skill to others.
Increases your self-confidence:
The role and responsibility as a volunteer will add pride and dignity to your life. Serving people in need and giving back to the community provides you with a sense of accomplishment. You will be dealing with difficult situations, which will increase your ability to cope with problems and will make you more confident.
You will be travelling to different place:
Travelling adds a new zest to your life and gives you a different outlook. The volunteering abroad opportunity for adults will give you an opportunity to bask in the beauty of natural and local culture while making a difference in people's life. Volunteering will give you the chance to meet people from different walks and have a range of different experiences.
Take a minute to complete the form and we will be in touch.
Popular Projects of IFRE under Volunteering abroad for adults:
IFRE features volunteering programs or projects in eighteen difference countries across the globe. You will get the opportunity to choose your desired program or project from hundreds of volunteering activities. The programs or projects of IFRE range from conservation programs to working in an orphanage to working for HIV/AIDS.
Costa Rica
Organic Farming in Costa Rica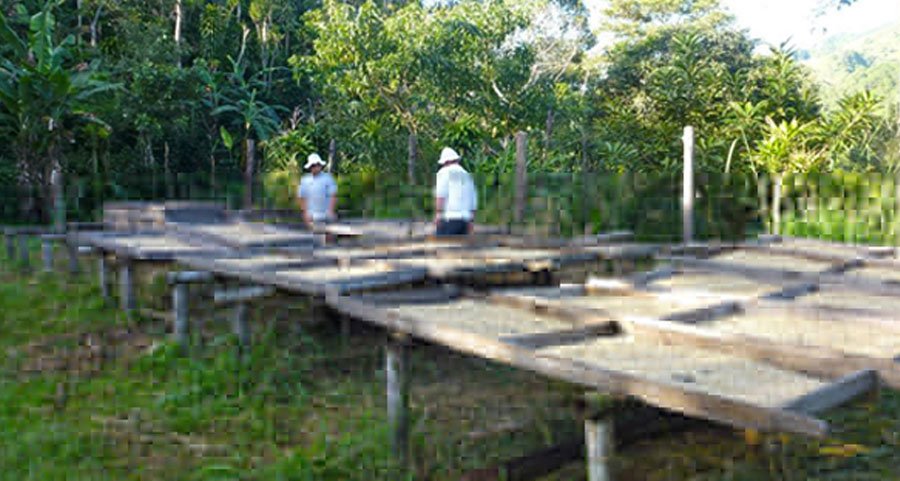 Many farmers in Costa Rica are moving towards organic and sustainable farming realizing its importance. Coffee farmers are opting to go organic or adopt alternatives to use less chemicals. The organic farming in Costa Rica volunteer abroad for adults will give you an opportunity to learn the eco-friendly agricultural practices, while basking in the beauty of your surrounds.
You will be working alongside farmers in setting up new systems of agriculture. Volunteers will spend a significant amount of time in the farm picking coffee while learning and sharing information on organic farming. You might also be conducting interviews and surveys regarding organic farming.
Volunteers with knowledge of basic or intermediate Spanish is preferred but it isn't a requirement to enroll in the projects for adults in Costa Rica. You are recommended to join our Spanish language course to have effective conversations during your stay. Self-motivation, reliability and flexibility will be expected from you.
Volunteer With Turtles in Costa Rica
In Costa Rica, turtles nest on the beaches. There are four different species of endangered sea turtles, and the perfect place for your volunteer opportunities abroad for adults adventure! Sea turtles populations are declining and they now endangered. Humans who consider them a delicacy hunt them for their meat and eggs. In Costa Rica you will work with scientists and reformed former poachers to guard nests, gather data for scientific research, and ensure baby hatchlings make their way out to sea safely to help in conservation of sea turtles in Costa Rica.
Wildlife Volunteer Costa Rica(Tortuga Beach, Puntarenas)
In this program you will work on multiple projects including turtle conservation, crocodilian monitoring, butterfly garden mammal inventory and environmental education outreach. This location in Costa Rica, wildlife struggles to hold on in the rainforests they are constantly getting getting electrocuted by powerlines, hit by cars, or captured and sold into the illegal pet trade. It is a perfect opportunity to experience life-changing program while volunteering projects abroad for adults in animal conservation and doing exciting scientific research in the field.
Other Volunteer Opportunities in Costa Rica
No matter what your background, passion, or interests may be, IFRE has volunteering programs in San Jose, Costa Rica you can get excited about! Explore the projects we have to offer and find a cause that speaks to you!
Peru
Volunteer as an English Teacher in Peru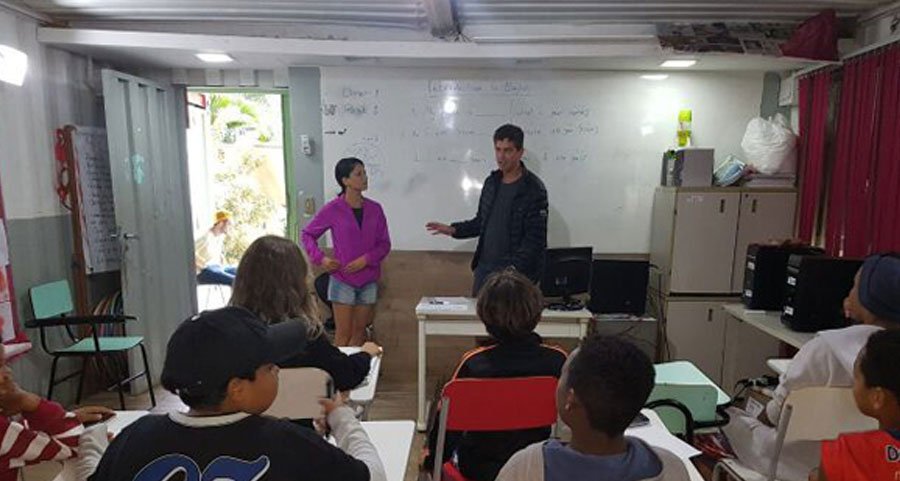 Peru is a beautiful breathtaking country most famous for Machu Picchu and the Inca Trail. Despite tourism being a leading source of government revenue, English is not a common language for many Peruvians whose first language is Spanish additionally; schools in Peru are drastically underfunded. As a volunteer abroad for adults teaching in Peru you will increase English. When children learn English it is the easiest way to open doors and opportunities for the coveted job market in tourism and hospitality that is currently booming in the country.
Other Volunteer Opportunities in Peru
You know you want to travel to Peru and help others in need, but you're not quite sure yet what kind of difference you'd like to make. We've got you covered! IFRE has a great selection of available projects
Take a minute to complete the form and we will be in touch.
Guatemala
Medical Volunteer Guatemala
Guatemala is a gorgeous country with an array of both dormant and active volcanoes and sights like the Tikal ruins and El Boqueron Canyon. However many people in Guatemala suffer form abject poverty and lack proper health care services. While healthcare facilities are working hard to stay up to date with modern medicine, many disadvantaged Guatemalans are left by the wayside as they lack access to these incredible advances. Volunteering abroad for adults in Guatemala, you will work in public and community hospitals as an assistant to the doctor. You will learn from observing real-life cases and provide much needed help to patients struggling to navigate an underfunded healthcare system.
Other Volunteer Opportunities in Guatemala
IFRE knows every volunteer is different, so we have made sure to find a wide range of projects to satisfy everyone
Argentina
Dental Project/Internship in Argentina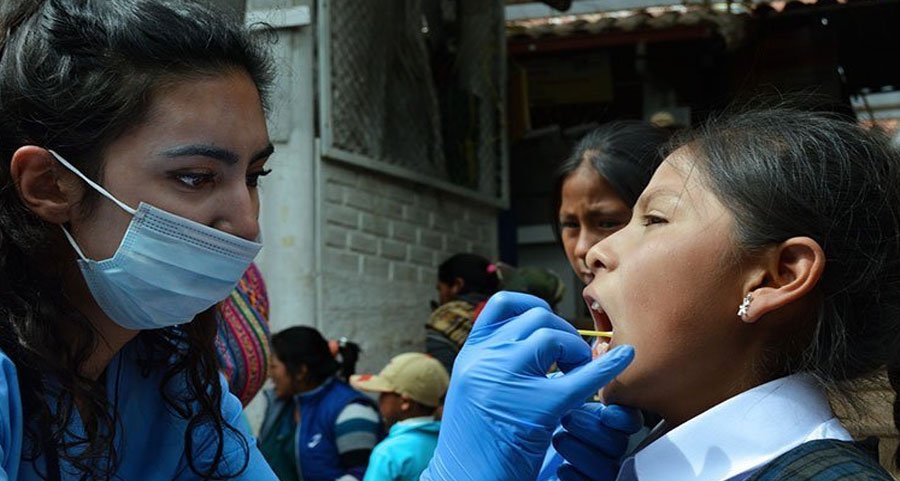 Argentina is home to a wide variety of wildlife from penguins to jaguars, with a vast diversity of climates and ecosystems. But, thousands of people in Argentina who lack access to reliable, quality dental care, and kids especially need education regarding how to have good dental hygiene and care for their teeth. As a volunteer abroad for adults working on oral hygiene education to local kids and working directly with and learning from local dentists you will provide much-needed dental care to disadvantaged people in Argentina and learn a great deal about dental care, acquiring valuable hands-on experience in the process.
Other Volunteer Opportunities in Argentina
IFRE offers a number of unique and exciting volunteer projects in Argentina. No matter what type of experience you are hoping to have, we have a program, which will suit your interests and ensure you make a real impact in Latin America.
Ecuador
Volunteer as an English Teacher in Ecuador!
Despite its beauty and charm, Ecuador struggles with poverty and a lack of quality education for its young people. Over half of the population lives below the poverty line, and youth labor major source of income for families in Ecuador. With all the tourism pouring into this exciting destination, Ecuadorians who learn to speak English have the chance to break the cycle of poverty and have well-paying careers and bright futures. Unfortunately, low-income families don't have access to this type of education. IFRE teams up with local schools through volunteering program abroad for adults to offer English classes. You'll open up a world of opportunity to them and change the course of their futures while fulfilling your dream.
Other Volunteer Opportunities in Ecuador
IFRE has a project in Ecuador, which is perfect for every volunteer. If you want to help orphaned children, teach, or dedicate yourself to the conservation of unique and fragile ecosystems.
Take a minute to complete the form and we will be in touch.
Thailand
Elephant Conservation in Thailand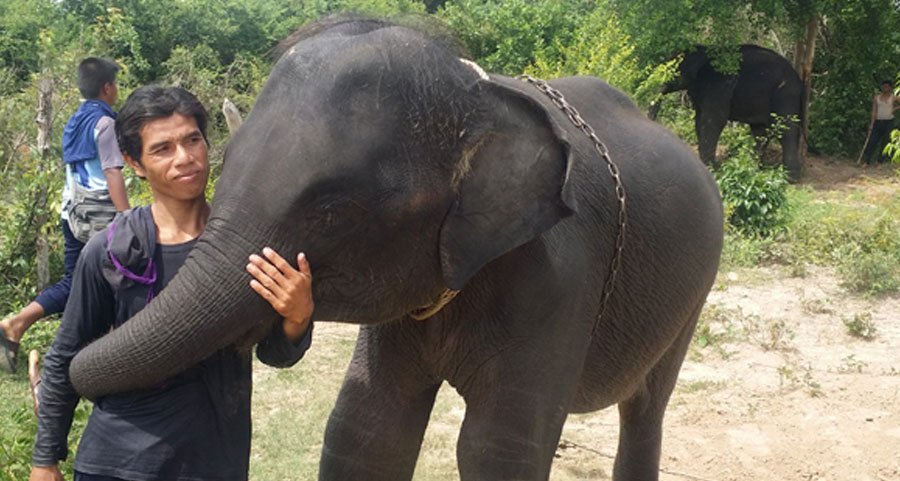 Elephants are cherished throughout Thailand. The Surin area of Thailand is popular as an Elephant province in Asia and is home to hundreds of elephants. In the past elephants were used as machinery for farming and logging. As logging became prohibited, these animals were expendable. Since elephants are expensive to look after, they were either sold or taken to the streets to entertain people for money, which is illegal.
IFRE is working towards creating a situation where Mahouts won't sell their elephants by supporting the village in the Surin Province. Through the elephant conservation adult volunteer program abroad, IFRE is assisting the village via volunteers, elephant food, community projects and financial support.
Volunteers will be interacting with the elephants while riding, washing and feeding them. You will be spending three nights a week with a village elder and his family. Living with the locals will give you insight into their day to day life and you will learn how to cook Thai food and fish. You will also get the opportunity to kayak on a local river and work on the farm.
As a member of volunteering programs abroad for adults, you will be expected to help with cooking and daily activities. You will be briefed about the Thai etiquettes in your pre-departure packet. You do not need any skills or qualifications to join this project besides your love and compassion for the animals. Volunteers will be expected to be patient and flexible during the project.
Teaching Project in Thailand
There are thousands of Buddhist monasteries in Thailand where monks live and study. Many Buddhist temples provide education to the local children in primary or secondary level. Through the volunteering opportunities for adults on teaching project in Thailand you will be supporting Buddhist temples in teaching conversational English to children.
Volunteers will be teaching English in schools from Monday to Friday for 4 to 5 hours a day. You will be planning and organizing extracurricular activities, like painting, drawing and sports. Talking about the importance of maintaining personal hygiene will be part of your volunteering responsibility.
Except having proficiency in written and spoken English you do not require any prior teaching experience or skill to participate in the volunteer abroad for adults in teaching project in Thailand. You should, however, be patient and flexible while dealing with the children. Your love and passion to serve people will play a big role.
Other Volunteer Opportunities in Thailand
No matter your interests or background, one of IFRE's large varieties of volunteer projects, tours and adventure programs will be just what you're looking for.
Nepal
Monk Teaching Project in Nepal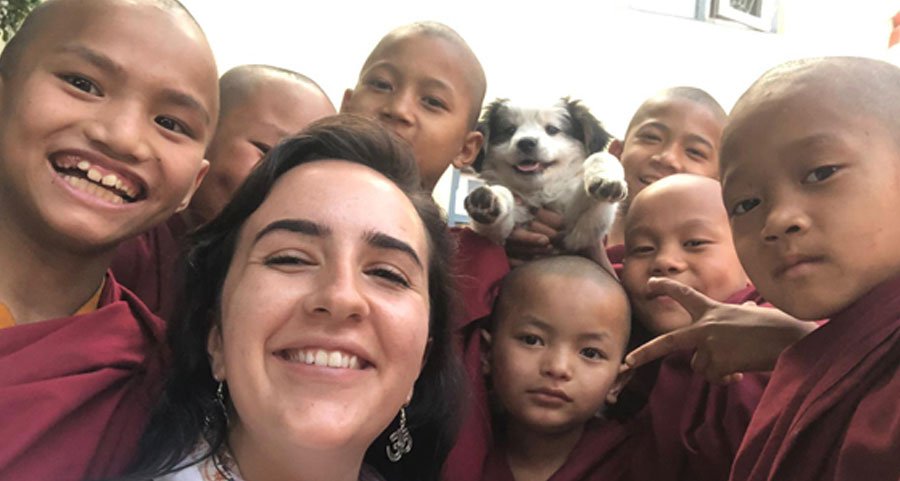 Beautiful monasteries of Nepal boast the predominance of Buddhist culture. English is a universal language and overcoming the language barrier aids in spreading the teachings of the Buddha. Volunteering opportunities abroad for adults' aims at helping monks learn English effectively.
Volunteers will be working as an English teacher in a local monastery in Kathmandu or Tibetan Children's Village. You will be giving lessons for 3 to 4 hours in a day. There will be ample time to know about the Buddhist religion and culture. You can participate in meditation, prayers and songs in the guidance of Buddhist monks.
You do not need any specific qualifications to join the volunteer abroad for adults to teaching English to Buddhist monks in Nepal. Monks are highly respected figures who live exemplary lives, so only volunteers who are disciplined can enroll in the project.
Other Volunteer Opportunities in Nepal
No matter what your passion is or what kind of difference you are hoping to make, IFRE has a wide range of meaningful volunteer program in Nepal, which will suit your interests.
Take a minute to complete the form and we will be in touch.
Tanzania
Health Project in Tanzania
Hospitals located on the outskirts of the city and villages in Tanzania lack manpower and resources. The rural health posts and community clinics are in urgent need of volunteers to assist them with various tasks. You don't need any prior education or experience to participate in the health project in Tanzania. The program of health care is designed in such a way that anyone willing to serve can join the noble cause.
Job responsibility of the volunteer will differ according to their skill, education, experience and qualification. Volunteers are not permitted to perform surgery or major identification work. You will be working mostly as an assistant to doctors and medical staff. Distributing medicines, counseling patients, taking about the importance of nutrition and sanitation will be part of your volunteering responsibility. As a participant of the volunteering work abroad for adults, you will be treating minor wounds and injuries.
Other Volunteer Opportunities in Tanzania
If you are passionate about helping others and making the world a better place, you are sure to find an IFRE volunteer project that matches what you are looking for
Cambodia
HIV/Aids Project in Cambodia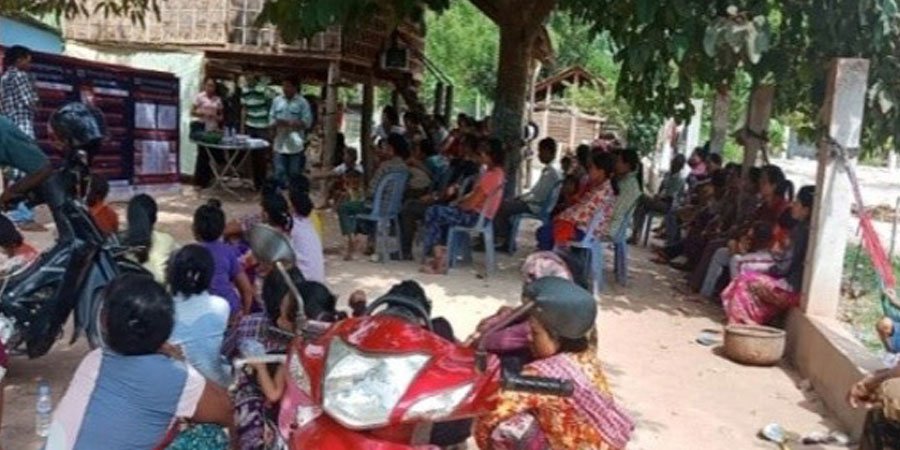 There isn't probably any nation which isn't affected by the life threatening disease called HIV/AIDS. People fighting poverty are facing the hardest time dealing with the disease. IFRE is collaborating with local organizations to make a difference through the HIV/AIDS project in Cambodia.
It aims at improving the life of infected people and spreading awareness regarding the preventive measures of the disease. If you are an adult and searching for volunteer opportunities abroad for adults, join this project and make a meaningful difference in the lives of destitute Cambodians.
You will be counseling the victims of HIV/AIDS while educating the locals about the disease, which will bring change in the behavior towards the victims. Volunteers will also be assisting in the clinics, hospitals and care programs. You will be actively participating in the awareness program for HIV/AIDS in the community.
Volunteers are required to be patient, sensitive, and flexible while dealing with patients. No specific education, qualification, skill or expertise is required to participate in the HIV/AIDS project in Cambodia besides your passion to serve people. Fundraising is an important part of running the project and your participation will make a huge difference.
Other Volunteer Opportunities in Cambodia
IFRE offers an array of impactful projects in Cambodia, so no matter what type of volunteer experience you are searching for you are sure to find a project which suits your interests.
Take a minute to complete the form and we will be in touch.
India
Women Empowerment Project in India
Many women in India are a victim of social divisions, superstitions, illiteracy and poverty. Helping them become financially independent through micro-finance projects is the main aim of IFRE.
As a participant of the volunteering abroad opportunity for adults for women empowerment in India you will be contributing to a variety of activities. You will be teaching English and helping with skill development, like stitching, tailoring, knitting and making paper bags.
There are no specific qualifications or experience required to participate in the women empowerment project in India. You should be compassionate, loving and caring while dealing with the poor and exploited women or young girls. Volunteers will be expected to be patient and flexible.
Apart from volunteering abroad program for adults IFRE also offers volunteering programs around the world, volunteer to teach English program abroad, volunteer trips for students, volunteer work in poor countries, and volunteering abroad for 17 years old.
Skills and Qualification
There are no specific skills or qualifications required to volunteer in the Teaching English Project in Peru. You should be a kind and flexible person with a great love and passion for children, as well as a deep desire to do your part to ensure they have a happy future.
The Start Date(s)
IFRE programs begin every Monday year-round. If you have travel constraints, you can still start your chosen program on any day of the year.
The Fee
IFRE has the most affordable life changing volunteering abroad programs for adults in the industry. The fee starts as low as $165 per week including small registration in many countries. The fee covers for airport pick up, accommodation and food, project donation and local support IFRE country coordinators.
To learn more about the fee for each country please follow this link.
Housing and Food
A host family will live with you throughout your stay abroad and will provide you with a comfortable and safe home. You will also be provided with three delicious local healthy meals (breakfast, lunch and dinner) a day. Be ready to experience great comfort as the home offers modern facilities including cozy bedrooms, Free WIFI and western-style toilets. You are guaranteed to enjoy your new home and learn new culture and language. Some programs however offer alternative accommodation in a volunteer house or a hostel.
Learn more about what kind of accommodation or food is available in each location. Please feel free to contact us or see the individual link of the project given above.
How can you apply?
Volunteering abroad programs for adults programs you will only be able to apply online which is simple and direct. You will be required to fill out basic information, which includes name, address, contact number, emergency contacts, and affiliated organization. Be sure to list any special skills, requirements or any experience so we can be able to allocate the right program. When you submit your application, IFRE will forward to the offices in the respective country you are seeking to travel to. There, the local staff will then vet your application and begin making respective arrangements.
To apply to volunteer abroad for adults, please follow the APPLY NOW button at the top of the page
Why go with IFRE Volunteers?
IFRE boasts over 200 programs in 18 countries across Asia, Africa and Latin America, offering exceptionally affordable programs fees to volunteers who are left with an impactful personal satisfaction of living their adventures. The organization, which is a non-profit based in Texas US and was founded in 2005 with the goal to provide safe volunteer abroad work for adults with attention to detail and professional field volunteer support offering diverse opportunities for cultural immersion.
How can you go as a group?
IFRE offers unique experiences for you and your group to work and learn together as adults. As a group taking volunteer abroad for adults you will be able to engage by directly working with the community in a different country, alongside getting to immerse into a completely new culture and learning a new language. If you and your group want to take a life changing volunteer for adult program, contact us today for a life changing experience. We look forward to design a unique program that matches the passion and goals of you and your group.
Take a minute to complete the form and we will be in touch.
Conclusion
IFRE's volunteering projects abroad for adults offers you a good opportunity to travel and help people who are in need for a positive change in the world. It will be for a life changing and an adventurous experience. Do not miss out this opportunity.
Happy volunteering abroad!
We would love to hear from you! Share your experiences, and let us know your experience abroad.
You can also check out our amazing volunteer opportunities in Brazil, Bali, Zimbabwe and Morocco.
Check out 'A Complete Volunteer Abroad Guide: Everything You Need To Know' to learn more about what is volunteering abroad. If you want to know how to volunteer abroad for free, go through our Volunteer Abroad for Free article. If you are a college student and searching for meaningful summer volunteering programs, check out our popular articles Community Service Trips For College Students and Summer Volunteer Programs For College Students.
Other possibilities are featured in:
Volunteer Programs for Young Adults
Opportunities to Volunteer Abroad
Travel abroad volunteer program
Gap Year Volunteer Programs Abroad
One Month Volunteer Abroad Opportunities
International Volunteer opportunities for Adults
Best Volunteer Abroad Programs
Volunteer Work Abroad Programs
Legitimate Volunteer Abroad Programs
Long Term Volunteer Abroad Programs
Long Term Volunteer Opportunities Abroad
Short Term International Volunteer Opportunities
Photography Volunteer Opportunities Abroad
South America Volunteer Programs
Volunteer Abroad Building Projects
Year Long Volunteer Abroad Programs
Best Place to Volunteer Abroad
Cheap Volunteer Abroad Programs
Safe Volunteer Abroad Programs
Affordable Volunteer Abroad Programs
Volunteer Programs Around The World
International Volunteer Opportunities
Sport Volunteer Opportunities
Social Work Volunteer Opportunities Abroad
Volunteer in Third World Countries
Volunteer in Poor Countries
Places To Do Volunteer Work
Senior Volunteer Opportunities Abroad
Volunteering Abroad for Older People
Best Countries to Volunteer
Bali volunteer opportunities
2-week Volunteer Abroad Programs
1 Week Volunteer Abroad
Volunteer Eco Students Abroad