Volunteer Work Abroad Programs
Are you looking for an affordable and safe way to explore and experience a developing country while also giving back to the people who reside there? Have you ever dreamed of living abroad while exploring the vast culture and traditions? Well, IFRE's work volunteer abroad program is an excellent way to do both!
Volunteer program is an amazing opportunity to offer meaningful programs to change lives of people and animals abroad while getting immersed in the local culture. Through this program, you can practice and use skills that you have learned over the years in a community setting while exploring even more new ideas. You will also improve your communication skills in a professional setting, learn to be more empathetic, learn to keep records, manage events, and perform administrative tasks.
Since inception in 2006, IFRE has offered affordable volunteer abroad work opportunities to over 22,000 satisfied volunteers. As a registered US based non-profit, IFRE supports diverse opportunities for cultural immersion and travel in 20 countries throughout the world throughout three continents. By taking part in IFRE's programs abroad you will not only be able to enhance your resume but also change lives of thousands of people for generations to come.
Through your passion and skills you can change poor communities and transform their lives. Talk to us today and make your life-changing volunteer trip abroad for an incredibly rewarding and fulfilling experience. This is a lifetime opportunity for you and your group to participate in.
Take a minute to complete the form and we will be in touch.
Table of Contents
IFRE's Top Volunteer Work Abroad Programs
Ecuador
Teach English In Rural And Urban Schools in Ecuador
Ecuador is a beautiful country with snowcapped mountains, photogenic cities, and the famous Galapagos Islands. As a country blessed with many natural wonders, tourism is one of the most viable source of income for the local people.
Therefore, English has now become an important skill for everyone to have, and it has the potential to pull many out of poverty. Sadly, many schools especially in rural Ecuador, are not well funded and neglected. The schools lack well-trained teachers, and the children often find it hard to improve, especially in the English language.
IFRE works in collaboration with the local schools to provide qualified English teachers to private or public schools at elementary and high school levels. While at volunteering work programs abroad you can teach English in Ecuador, so that the children can have a brighter future ahead of them. While you're there, enjoy the splendor the excursion in the colonial architecture of the city of Quito or the virgin beaches in Galapago Island.
Other Volunteer Opportunities in Ecuador
Other than this teaching English volunteer program, IFRE offers other incredible programs in Ecuador. We have variety of programs including orphanage, environmental conservation, medical and many more that will meet your interest and passion.
Nepal
Teaching English To Buddhist Monks (Kathmandu)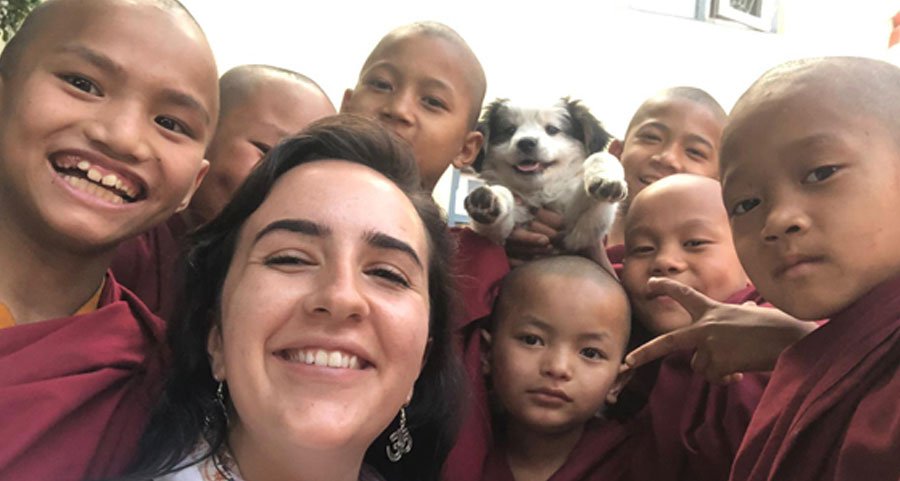 Do you wish to immerse yourself into the profound Buddhist culture? Are you looking forward to sharing your valuable knowledge with monks to help them excel in life? Teaching Buddhist monks in Nepal is the best cheap volunteer work abroad program that helps you experience the great significance of the Buddhist religion. There are many monks and practicing Buddhists from Tibet residing in the local monasteries. Due to the lack of proper schools and resources, these monks are deprived of a proper education.
By joining volunteer work abroad programs in Nepal, you will primarily work as an English teacher in either the local monasteries or the school at the Tibetan children's village. You are supposed to conduct classes for 3-4 hours a day. Other than that, you will assist with administrative tasks and conduct extracurricular activities.
Other Volunteer Opportunities in Nepal
Besides this teaching English to Buddhist Monks volunteer program, IFRE offers other incredible programs in Nepal. We have variety of programs including orphanage, medical, photojournalism and many more that will meet your interest and passion.
Tanzania
Healthcare Projects (Moshi)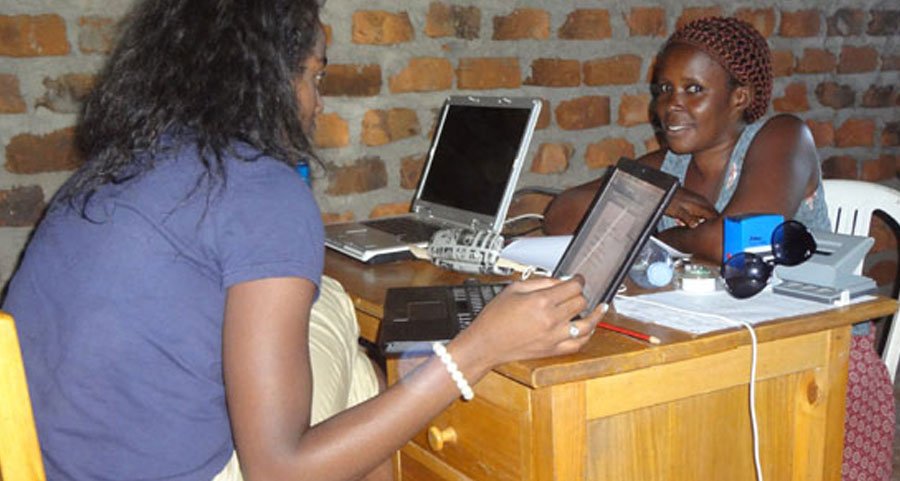 Tanzania is a beautiful country in East Africa with the highest mountain in Africa and award winning beaches. However, they have been dealing with the problem of poverty for a long time. Many people here are under the poverty line and deprived of access to the basic infrastructure.
A lack of adequate health services is one of the leading problems that have caused lots of people to lose their lives to diseases, which were treatable. And lately, new hospitals have been constructed, but there is still a lack of manpower in these hospitals, which is a huge issue.
So, if you are looking to join medical volunteer experience abroad or have plans to pursue your career in the medical profession, then volunteering for the medical project in Tanzania is the best option for you. Not only will you be able to help those in need of the medical attention, education and counseling, you will also learn new skills and techniques used in Tanzania.
While at volunteer work programs abroad you will treat minor injuries, measure blood pressure, height, weight, temperature, or perform administrative tasks if you don't have experience in the medical field.
Other Volunteer Opportunities in Tanzania
Apart from this volunteer medical program, IFRE offers other incredible programs in Tanzania. We have variety of programs including HIV/AIDS program, teaching English, orphanage, and many more that will meet your interest and passion.
Take a minute to complete the form and we will be in touch.
Sri Lanka
Work In An Elephant Orphanage (Pinnawala)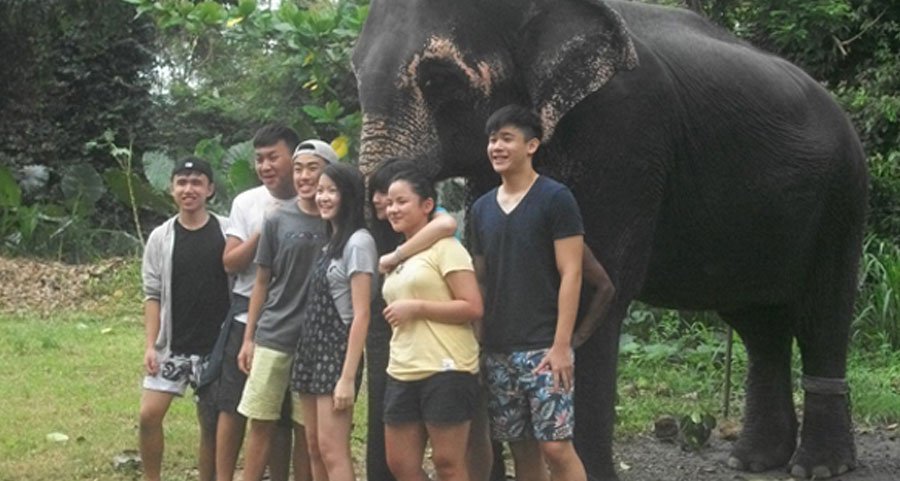 Sri Lanka is beautiful and with very popular tourist attractions including the Pinnawala Elephant Orphanage. Due to habitat destruction and fragmentation, human settlement, expanding irrigation projects and human encroachment of forests, elephants continually lose large tracks of their habitat.
Founded in 1976 by the Department of Wildlife Conservation Pinnawala focuses on providing care and protection to the many-orphaned elephants found in the jungle. With over 80 elephants in the orphanage, the project is one of the largest centers of its kind in the world and has one of the most successful captive breeding programs for Asian elephants. As a volunteer work abroad programs, you'll play a big role in showering the elephants with the care and love that the gentle animals have been deprived of. This opportunity is rare; to get up close and personal with the magnificent creatures while enjoying all the wonderful beautiful attractions in Sri Lanka.
Other Volunteer Opportunities in Sri Lanka
A side from this volunteer elephant orphanage program, IFRE offers other incredible programs in Sri Lanka. We have variety of programs including orphanage, teaching English, medical, and many more that will meet your interest and passion.
Skill and Qualifications
Except for the medical volunteer program, that you will need a medical certification, no skills or qualification are required to join volunteer work abroad programs. However,IFRE requires you to fulfill your passion by sharing your love and skills to positively impact the lives of disadvantaged people in the poor communities. It is also very helpful to be open minded and warm up to strangers for full culture immersion and the best volunteer experience abroad.
The Start Date(s)
IFRE best abroad volunteer programs begin every Monday year-round. If you have travel constraints, you can still start your chosen program on any day of the year.
Take a minute to complete the form and we will be in touch.
The Fee
IFRE is dedicated to providing the highest quality volunteer programs for the lowest fees. With 100% transparency guarantee, program fees start at $100 for one-week programs. The fee is paid directly to the local program coordinator or the host family, and includes housing, food, project donation, airport transfers and local support. A one-time registration fee is required in some countries to cover for administrative costs.
To learn more about the fee for each country please follow this link.
Housing and Food
You will stay with a trusted and loving local host family while volunteering work abroad programs. Your host family will ensure you are safe, comfortable and part of the family, and provide you with three (breakfast, lunch and dinner) delicious traditional local home-cooked meals. In addition, you will have a chance to live like a local and immerse in the culture. But in some programs you will be offered alternative accommodation in a volunteer house or a hostel.
To learn more about what kind of accommodation or food available in each location, please feel free to contact us or see the individual link of the project given above.
How can you apply?
Volunteer programs application is simple and easy. Just press the APPLY NOW button and complete the application form.
To apply to volunteer work abroad program, please follow the APPLY NOW button at the top of the page
Why go with IFRE Volunteers?
IFRE boasts over 200 programs in 20 countries in Asia, Africa and Latin America, offering exceptionally affordable programs fees to volunteers who are left with an impactful personal satisfaction of living their adventures. The organization, which is a non-profit based in Texas US and was founded in 2006 with the goal to provide safe volunteer abroad programs with attention to detail and professional field volunteer support offering diverse opportunities for cultural immersion.
How can you go as a group?
Yes, IFRE will design and customized for you and your group unique high value volunteer work abroad, that will allow you to learn and live like a local. You will not only work together with your group as a team but also with other members of the community for maximum transformation.
Additionally, you will immerse into a completely new culture, learning a new language and exploring tourist attractions. If you are willing to make life-long connections and broaden your global perspective, contact IFRE today to learn more about our transformational work abroad volunteer programs
Take a minute to complete the form and we will be in touch.
You can also check out our amazing volunteer opportunities in Brazil, Ecuador, Bali, Zimbabwe and Morocco.
Check out 'A Complete Volunteer Abroad Guide: Everything You Need To Know' to learn more about what is volunteering abroad. If you want to know how to volunteer abroad for free, go through our Volunteer Abroad for Free article. If you are a college student and searching for meaningful summer volunteering programs, check out our popular articles Community Service Trips For College Students and Summer Volunteer Programs For College Students.
Other possibilities are featured in:
Volunteer Programs for Young Adults
Opportunities to Volunteer Abroad
Travel abroad volunteer program
Gap Year Volunteer Programs Abroad
One Month Volunteer Abroad Opportunities
International Volunteer opportunities for Adults
Best Volunteer Abroad Programs
Legitimate Volunteer Abroad Programs
Long Term Volunteer Abroad Programs
Long Term Volunteer Opportunities Abroad
Short Term International Volunteer Opportunities
International Development Volunteer Opportunities
Photography Volunteer Opportunities Abroad
South America Volunteer Programs-
Volunteer Abroad Building Projects-
Yearlong volunteer abroad programs_
Best Place to Volunteer Abroad
Cheap Volunteer Abroad Programs
Safe volunteer abroad programs
Affordable Volunteer Abroad Programs
Top Volunteer Abroad Programs
Volunteer Abroad for Adults
Volunteer Programs Around The World
International Volunteer Opportunities
Sport Volunteer Opportunities
Social Work Volunteer Opportunities Abroad
Volunteer in Third World Countries
Volunteer in Poor Countries
Places To Do Volunteer Work
Senior Volunteer Opportunities Abroad
Volunteering Abroad for Older People
Best Countries to Volunteer
Bali volunteer opportunities
2-week Volunteer Abroad Programs
1 Week Volunteer Abroad
Volunteer Eco Students Abroad