Youth Volunteer Abroad
Do you want to volunteer and be a part of the change the world is looking for? Are you looking to joining a volunteering program and help change poor communities? Then you are on the right track. IFRE offers the best opportunity to successfully impact lives positively abroad.
Youths are the pioneers of change. IFRE's youth programs will give you an opportunity to explore and experience new things in life. Making a difference in the lives of other people will add a sense of accomplishment to yours and provide a truly rewarding experience. In addition you will be prepared and better equipped to deal with various situations and problems in the future.
IFRE provides the best and most affordable youth volunteer opportunities abroad program across 18 different countries. Since 2006 IFRE has hosted more than 22,000 volunteers in IFRE's safe, affordable and life changing programs across Asia, Africa and Latin America. By joining IFRE you will be bridging gaps to improve lives of poor communities around the world while travelling and immersing in new culture.
While setting out to make a difference in lives of others, you will realize that you have made a difference in your own life. If you and your group are looking to participate in volunteer for adults programs by helping poor communities for an incredibly rewarding and fulfilling experience abroad, you are in the right place. Ask for more information now and join thousands of youth around the world putting in change.
Take a minute to complete the form and we will be in touch.
Table of Contents
Benefits of Youth Volunteer Opportunities Abroad:
You get to travel in different parts of the world:
Volunteering will give you the opportunity to travel to places you might never have even dreamed of visiting. The youth volunteering trips abroad will take you off-the beaten and give you the opportunity to experience and explore the country beyond its travel brochures. It will make you more culturally aware by being introduced to different kinds of foods, cultures and lifestyles.
Assist in getting your desired job:
Volunteering is the best way to know if your chosen career path is right for you as it gives you the opportunity to experience the perks of your desired job without making a long term commitment. If you are thinking of switch your career, then volunteering will help you in your transition phase. It will also add to your resume and will show your commitment and interest toward your desired job.
Helps you to enhance your skills:
Volunteering programs, including the Youth volunteer abroad will expose you to challenging situations, which will make you aware about your strengths, weaknesses, abilities and limitations. Volunteering activities will help you develop your interpersonal, communication and leadership skills. Dealing with various situations and problems will make you better equipped at handling pressure situations in the future.
You will gain health benefits:
The different activities while volunteering will keep you physically fit. It will help you combat the effects of anxiety, stress and anger. Volunteering programs will bring you in regular contact with people sharing similar interests, which will provide you with a solid support system that helps you combat depression. People who volunteer regularly are less likely to suffer from high blood pressure, chronic pain or heart diseases.
Adds a sense of accomplishment to your life:
Working for the welfare of people is a noble deed and it will add a sense of satisfaction to your life. Being a volunteer will give you a different identity. Bringing a significant change and making a difference in the life of people through programs like the youth volunteering program abroad will add purpose to your life and make you feel accomplished.
Take a minute to complete the form and we will be in touch.
Popular IFRE Youth Volunteer Opportunities Abroad:
IFRE provides different volunteering programs in eighteen different nations around the world. You can choose from 200 different programs and projects offered by IFRE. The programs and projects range from conservation to orphanage work to HIV/AIDS projects and much much more.
Costa Rica
Veterinary Medicine Internship (Wildlife Rescue And Rehab Sanctuary
Cortes is a small city located in southern Costa Rica near the border of Panama. It is nestled in the beautiful Rio Grande Terraba Valley. Despite being a traveller's paradise many locals suffer from poverty. Human encroachment on wildlife habitat and illegal logging threaten to put much wildlife at the danger of extinction. You will be able to work with underprivileged children, help indigenous tribes conserve their way of life, work at a veterinary internship, teach English, volunteer in healthcare, and much more. When you take youth volunteer abroad trips, you will not only improve the lives of local Costa Ricans but also immerse yourself in a rich and welcoming Latin culture.
Other Volunteer Opportunities in Costa Rica
It doesn't matter what your background, passion, or interests may be, IFRE has volunteering programs in San Jose, Costa Rica you can get excited about!
Peru
Volunteer Teaching English in Peru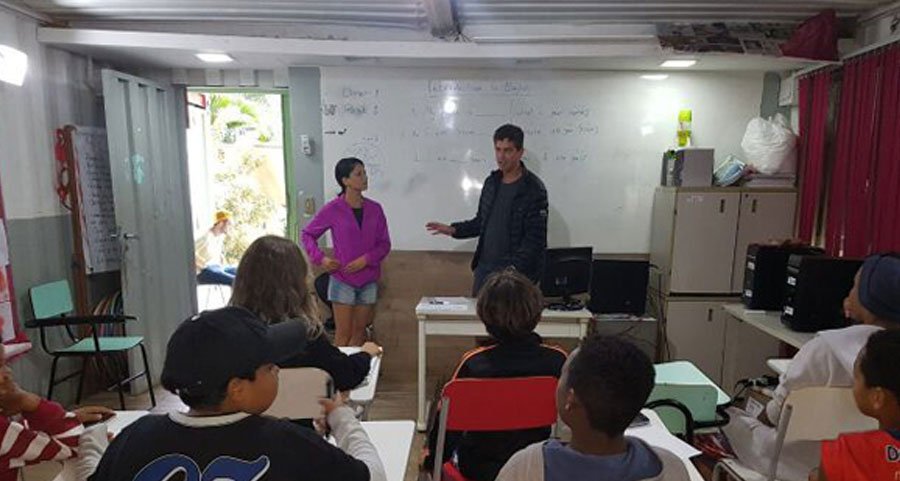 Peru is a beautiful breathtaking country best known for its diversity and the great Andes Mountains. Even as tourism takes center stage in the country, most of the population still speaks Spanish and English is not a common language for many Peruvians. A lot of schools in rural areas of Peru are in dire need of funding. As a youth volunteer abroad teaching in Peru you will support and improve English skills among the Peruvian. This will lead to a general growth of the English language, leading to more job opportunities for poor communities in Peru.
Other Volunteer Opportunities in Peru
Do not worry if you are confused what programs you can undertake while in Peru. We've got you covered! IFRE has a great selection of available projects
Guatemala
Medical Volunteer Guatemala
Beautiful Guatemala is filled with multiple ruins and an array of both dormant and active volcanoes. Sadly, many people in Guatemala are suffering and cannot afford proper health care services. Despite the fact that healthcare facilities are working hard to stay up to date with modern medicine, many disadvantaged Guatemalans are left by the wayside as they lack access to these incredible advances. Youth volunteer abroad programs give you a great opportunity to work in public and community hospitals as an assistant to the local professional doctors. You will learn from observing real-life cases and provide much needed help to patients struggling to navigate an underfunded healthcare system. Not only will you learn new practices but also support doctors as they safe lives.
Other Volunteer Opportunities in Guatemala
IFRE knows every volunteer is different, so we have made sure to find a wide range of projects to satisfy everyone
Take a minute to complete the form and we will be in touch.
Argentina
Volunteering With Underprivileged Children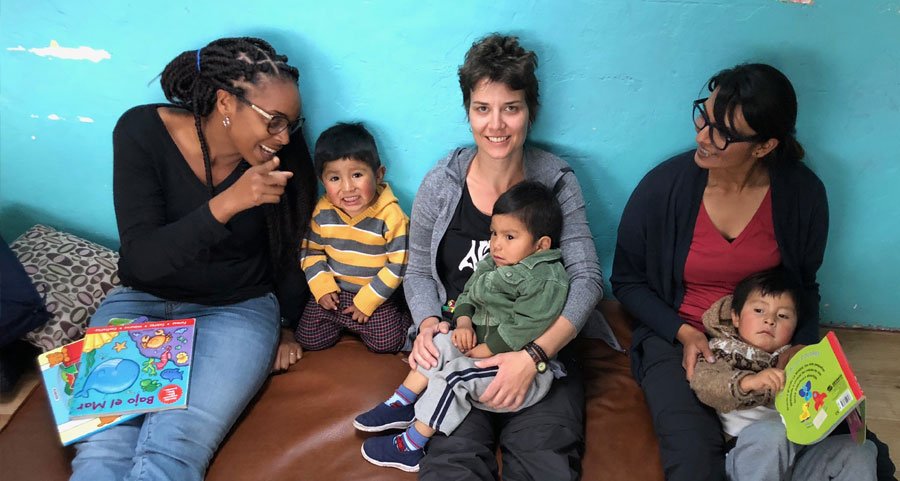 Argentina can best be described byLatin dances, delectable cuisine, and beautiful landscapes. With all this beauty many families are poor and childcare is not easily accessible to them. That forces many young children to go to work and end up missing out on things like companionship, adequate nutrition, guidance, a stable education, and personal attention they very much need. In Argentina IFRE teams up with a number of non-profit organizations, municipalities and schools to place volunteers in numerous "buddy roles" in an attempt to provide love, friendship, support and care for underprivileged children. As a youth volunteer abroad you'll help kids with homework, serve nutritious meals, and make sure they are well cared for. Through your support, you can help keep children off the streets and away from negative situations,
Other Volunteer Opportunities in Argentina
IFRE has many unique and exciting volunteer projects in Argentina. No matter what type of experience you are hoping to have, we have a program, which will suit your interests and ensure you make a real impact in Latin America.
Ecuador
Street Children Project in Ecuador
There are many children who are at risk and abandoned on the streets of Quito, Ecuador. The effort of the government to help the children has not been sufficient. IFRE is working with local organizations and communities to improve the lives of these children. Your small effort to bring a change through Youth volunteer opportunities abroad in Ecuador will be a significant help.
You will be sharing your life experience, skills, and knowledge, which will make a positive change to their lives. You will also be assisting children with their homework and will be teaching them the importance of leading a healthy life. You can volunteer by teaching music, English, mathematics, computer skills and assisting children in completing their homework. You will also be assisting in cooking and serving meals and imparting knowledge on the importance of maintaining personal hygiene and sanitation. Spending quality time and making them feel loved will be an important aspect of the volunteering program.
You do not require any specific qualifications to participate in the Volunteering program for youth in Ecuador street children project. Ability to speak Spanish is preferable as it will enable you to communicate with children and staff better. Along with your passion to serve orphan children you are expected to be flexible and cooperative while volunteering.
Besides the youth volunteer abroad, IFRE offers a plethora of other programs, like medical student volunteer abroad programs, nursing student volunteer abroad opportunities, volunteer to teach English abroad program, volunteer abroad for 17 years old and volunteering abroad for adults.
Contact us now to join our powerful programs!
Other Volunteer Opportunities in Ecuador
IFRE has a project in Ecuador that is perfect for every volunteer. If you want to help orphaned children, teach, or dedicate yourself to the conservation of unique and fragile ecosystems, you're sure to find a program you can get excited about.
Brazil
Teaching Computer in Brazil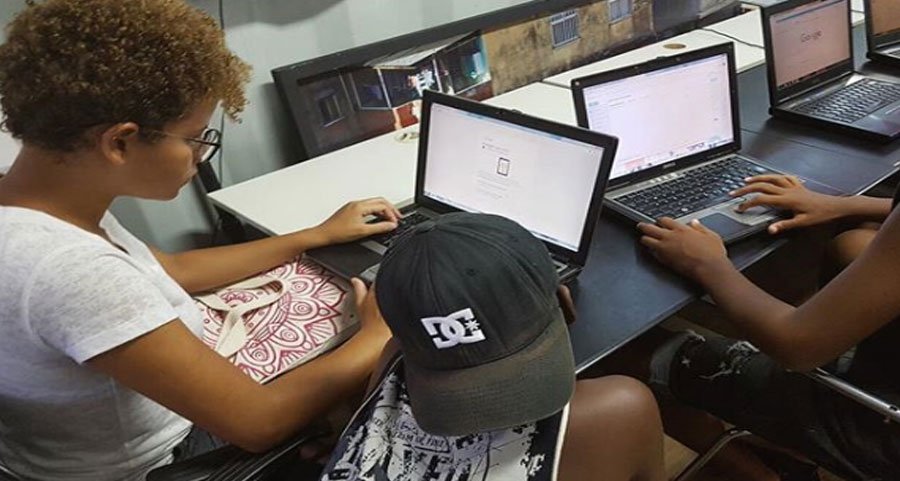 In the Brazilian tourism and hospitality industries computer skills are a prerequisite of employment. Due to a lack of computer skills the people from the low income areas of Brazil called favelas cannot compete for high paying jobs. IFRE is giving you an opportunity to make a difference in their lives through the youth volunteering project abroad.
You need to be patient, flexible and adaptive while dealing with the children. Fluency in basic Portuguese is recommended, but it isn't a requirement. You do not need any specific qualifications to join the project of teaching computer skills in Brazil.
As a participant of the computer project of Brazil, you will be assisting local schools, churches, and community centers. Volunteers will be teaching basic computer skills, such as word, excel and others. If you have extensive knowledge of computers, then you can help in the maintenance work or creating a database.
Other Volunteer Opportunities in Brazil
Your background, experience, or passions do not matter because, IFRE has a variety of impactful and unique projects and you are sure to find one that matches your interests.
Take a minute to complete the form and we will be in touch.
Nepal
Photo Journalism in Nepal                  
Nepal is a photographer's delight! The fascinating festivals and cultural events of Nepal and mesmerizing landscapes create incredible photo opportunities. You will be taking pictures of beautiful Buddhist stupas and monasteries as well as different cultural heritages of Kathmandu valley.
This youth volunteering program abroad gives you the opportunity to hone your skills and enrich your resume. You will be supervised by professionals and experienced personnel from a local newspaper. Volunteers need to have their own cameras to participate in this program.
Other Volunteer Opportunities in Nepal
No matter what your passion is or what kind of difference you are hoping to make, IFRE has a wide range of meaningful volunteer program in Nepal, which will suit your interests.
Thailand
Medical Project in Thailand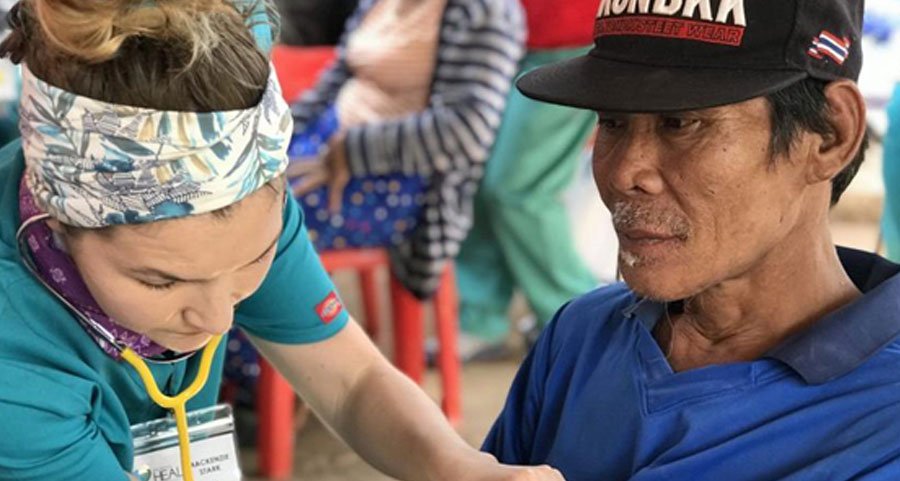 Thailand's health services are limited and the people in rural areas have little access to treatment. The aim of youth volunteer trips abroad in Thailand is to provide medical care facilities in rural areas of Thailand throughout the year.
Volunteers will be assisting medical staff while working in local hospitals, childcare centers or rural community clinics. IFRE coordinates outreach programs where medical volunteers will examine the health of villagers, give them advice and even give them treatment.
To join the medical project in Thailand you need to have a healthcare certification, such as an a medical/nursing student ID, paramedic or nursing. Medical or nursing students must have completed at least their first year of university training to join this project. If you are a midwife, physician or physical therapist then you are welcome to join this project.
Other Volunteer Opportunities in Thailand
IFRE's large variety of volunteer projects, tours and adventure programs will be just what you're looking for in Thailand.
Tanzania
Women's Project in Tanzania
The Women's Project in Tanzania is a combination of two projects. The Maasai women project and orphanage work. Volunteers of the youth volunteering abroad programs will be spending three days in an orphanage and two days with Maasia women. The women's project aims to uplift the economic status of women through income generating activities, like hand-made traditional Maasai crafts, clothes, beads and handicrafts.
Artists willing to teach handicrafts, ornamentation, crafts and beads are welcomed. If you are a marketing professional, then your help in marketing their product in national and international markets will make a huge difference. The knowledge of Basic English will create new opportunities for the Maasai youth, so English teachers are needed.
No specific qualifications are required to join theis volunteering program for young adults. Volunteers are expected to be patient, flexible and respectful towards the local culture.
Other Volunteer Opportunities in Tanzania
If you are passionate about helping others and making the world a better place, you are sure to find an IFRE volunteer project that matches what you are looking for
Take a minute to complete the form and we will be in touch.
Skill and Qualifications
No skills or qualification are required to volunteer abroad. Volunteering is all about fulfilling your passion, sharing your love and skills to positively impact the lives of disadvantaged people in the poor communities. You will be required to warm up to strangers as many of these projects involve a lot of close interaction with the locals. However, some youth volunteer abroad like medical and healthcare require certain skills.
The Start Date(s)
IFRE programs begin every Monday year-round. If you have travel constraints, you can still start your chosen program on any day of the year.
The Fee
IFRE has been the most trusted and respected volunteer abroad organization in the world, and also the most affordable since inception in 2006. We're dedicated to providing the highest quality volunteer programs at the lowest fees starting from $100 volunteer opportunities for youth abroad that make it possible for everyone, especially students, to volunteer internationally and make a positive impact in the lives of others. IFRE believes in 100% transparency, never use middlemen.
To learn more about the fee for each country please follow this link.
Housing and Food
IFRE will ensure you have safe and comfortable accommodations, healthy food, and unparalleled in-country support. Local host families who are socially respected will accommodate you. In some countries while working at youth volunteer trips abroad you will stay at a volunteer house of a project hostel. In addition you will be served with three nutritious local meals.
Learn more about what kind of accommodation or food is available in each location. Please feel free to contact us or see the individual link of the project given above.
How can you apply?
To apply for IFRE's alternative spring break programs you will only be able to apply online which is simple and direct. You will be required to fill out basic information, which includes name, address, contact number, emergency contacts, and affiliated organization. Be sure to list any special skills, requirements or any experience so we can be able to allocate the right program. The application deposit fee will usually be required when you submit the application.
To apply to youth volunteer abroad, please follow the APPLY NOW button at the top of the page
Why go with IFRE Volunteers?
IFRE was started in 2006 and is one of the recognized leaders in the volunteer abroad field. As a registered non-profit, the organization collaborates with hundreds of local orphanages, schools, medical centers, women projects, local NGOs and grassroots organizations in 20 countries around the globe, to make a huge impact with the help of dedicated international volunteers like you. IFRE prides itself in offering the lowest cost and highest quality volunteer programs on the market, which enables more volunteers like to serve humanity and have a lifetime experience abroad.
How can you go as a group?
As a group taking youth group volunteer opportunities abroad you will be able to engaged by directly working with the community in a different country, alongside getting to immerse into a completely new culture and learning a new language. Become a volunteer working with your group abroad not only improve lives of poor people but also for a chance to live a t happy life fulfilling your dream of making positive impact in the world. Contact us and start working with your group as volunteers in any country abroad.
Take a minute to complete the form and we will be in touch.
Conclusion
Now that you have gone through our volunteer opportunities for youth abroad you can promptly identify a program that work for you and your group in any country. We are sure that you will be ready for a life-changing volunteer program while learning a new language, immersing in new culture and living like a local.
We would love to hear your experience once you take up on any of these great opportunities. We are happy to hear your story.
You can also check out our amazing volunteer opportunities in Brazil, Ecuador, Bali, Zimbabwe and Morocco.
Check out 'A Complete Volunteer Abroad Guide: Everything You Need To Know' to learn more about what is volunteering abroad. If you want to know how to volunteer abroad for free, go through our Volunteer Abroad for Free article. If you are a college student and searching for meaningful summer volunteering programs, check out our popular articles Community Service Trips For College Students and Summer Volunteer Programs For College Students.
Other possibilities are featured in:
Volunteer Programs for Young Adults
Opportunities to Volunteer Abroad
Travel abroad volunteer program
Gap Year Volunteer Programs Abroad
One Month Volunteer Abroad Opportunities
International Volunteer opportunities for Adults
Best Volunteer Abroad Programs
Volunteer Work Abroad Programs
Legitimate Volunteer Abroad Programs
Long Term Volunteer Abroad Programs
Long Term Volunteer Opportunities Abroad
Short Term International Volunteer Opportunities
Photography Volunteer Opportunities Abroad
South America Volunteer Programs
Volunteer Abroad Building Projects
Year Long Volunteer Abroad Programs
Best Place to Volunteer Abroad
Cheap Volunteer Abroad Programs
Safe volunteer abroad programs
Affordable Volunteer Abroad Programs
Top Volunteer Abroad Programs
Volunteer Abroad for Adults
Volunteer Programs Around The World
International Volunteer Opportunities
Sport Volunteer Opportunities
Social Work Volunteer Opportunities Abroad
Volunteer in Third World Countries
Volunteer in Poor Countries
Places To Do Volunteer Work
Senior Volunteer Opportunities Abroad
Volunteering Abroad for Older People
Best Countries to Volunteer
Bali volunteer opportunities
2-week Volunteer Abroad Programs
1 Week Volunteer Abroad
Volunteer Eco Students Abroad