International Volunteer Opportunities for Adults
Are you an adult looking to contribute to the noble deed of making this world a better place? Do you wish to travel to different countries exploring new places while helping others by volunteering? Then, this affordable and reputable IFRE's international volunteer opportunity for adults is a perfect fit for you.
Volunteer program allows you to develop skills in leadership, teamwork and problem solving when working abroad. While it may not be the typical vacation, you'll be witness to a first-hand account of a community's culture while, supporting them which is a great way to learn, engage and give back to a community while immersing in the culture.
IFRE's international volunteer program for adults is a life changing opportunity for adult travellers to change the world. With over 150 programs in 20 countries, IFRE is affordable with safe and secure structured programs across Asia, Africa and Latin America. As a registered non-profit, IFRE will work with you through the communities to bring real positive change in the world.
By you and your group joining the programexperience you will help improve the communities and give them a chance to thrive. By supporting poor people and animals for an incredibly rewarding and fulfilling opportunity you will feel fulfilled. This is an incredible opportunity for you and your peers. Contact us today and make your life-changing volunteer trip abroad. Don't miss out on this once in a life time opportunity. Join us now!
Table of Content
Benefits of International Volunteer Programs for Adults
Volunteering has different advantages that many people aren't aware of. It is a selfless act. You will gain many benefits that come in handy in your day to day life and your career. Here are some of the benefits of international volunteering projects for adults.
Helps increase your relationship and social skills
While some people possess an outgoing personality, there are others who are reserved and shy and find it difficult meeting and interacting with new people. If you fall under the latter category, volunteering helps you open up by providing the opportunity to develop and practice your social skills. You will be meeting and interacting with new people throughout the project, which will help you with your communicating skills and take you out of your comfort zone.
Helps you overcome anger, stress and anxiety
International volunteer programs for adults creates a positive impact on your psychological well-being. People usually enjoy a sense the profound satisfaction after helping those in need. There is nothing better than a meaningful connection that you build with people who are in need. Helping others is known for improving your mood and reducing feelings of anxiety.
Finding New Hobbies and Interest
Joining the volunteer overseas program encourages you to move out of your comfort zone and try different things. It's likely that you will find a new hobby or interest during this amazing trip.
You get to make new friends
Volunteering offers you an opportunity to work alongside a group of people from different parts of the world. You will be working in a team and building relationships and making new friends.
Helps provide a sense of purpose in life
After certain accomplishments in life it is normal for people to start seeking a morning meaningful path. Joining a volunteer project for adults might provide with you a new sense of meaning purpose in your life, significantly increasing your mental health.
IFRE Top Low Cost International Volunteer Programs for Adults
IFRE provides affordable well-organized and rewarding international volunteer opportunities for adults. The projects fit people with different interests, budgets, time constraints and travel goals. Here are some of the projects listed for you:.
Costa Rica
Work On A Coffee Farm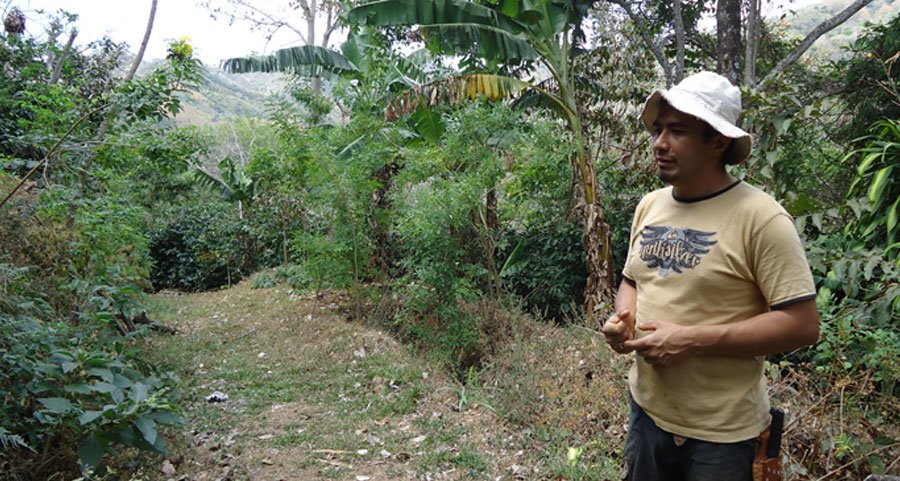 Costa Rica is best known for its exotic and tasty coffee. In Costa Rica 28% of the work force is involved in the industry. A coffee farm is the ideal location for international volunteer opportunities for older adults. When not grown sustainably, coffee farming can seriously erode the soil it is being grown in, which leads to a lot of further environmental issues. By joining IFRE's coffee farm volunteer program, you will learn sustainable and ecological practices and work hands-on implementing them including helping rear plants in the nursery, weed, help care for livestock, sow crops, utilize native species, and more.
Other Volunteer Opportunities in Costa Rica
No matter what your background, passion, or interests may be, IFRE has volunteering programs in San Jose, Costa Rica you can get excited about
Peru
Medical/Healthcare Project (Cusco)
Peru is an amazing and large country in South America with multiple attractions including Macchu Pichu, the desert, the Amazon basin and the Andes mountains. Despite all its beauty, Peru's quality healthcare is limited and only provided in major cities. The rural areas have been in constant struggle for years to get access quality and affordable healthcare services. But there are a few public hospitals trying their best help local people who welcome international volunteers giving you an incredible opportunity to learn and to serve the local people. As a international volunteer for adults program you will get a great opportunity to gain professional experience and provide medical attention to impoverished patients while exploring Peru's mix of Incan, Andean and Spanish cultures.
Guatemala
Street Children Project in Guatemala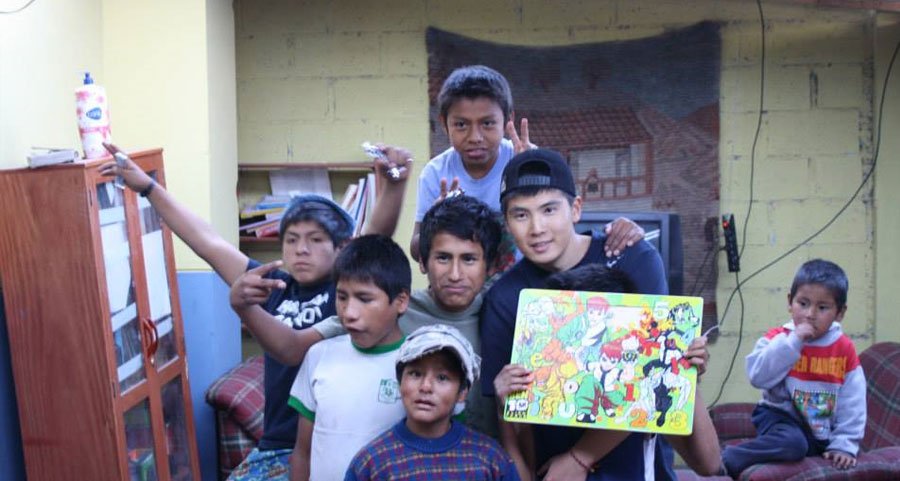 Poverty is an unfortunate problem in Guatemala. People in Guatemala are living in poor conditions and mostly the poor children are forced to live on the streets. Not only is it miserable to not have a roof over their head, but they also have to live in a dangerous and unhealthy environment. Most of them don't even have family to support them. Therefore, the program for street children in Guatemala is in need of helping hands.
By being a part of this program, you will get to work with the local organizations and communities that help the children get rehabilitated and help them chose a better path to move in. Joining the international street children's volunteering program for adults allows you to provide hope and support to the needy children. You might as well be sharing some of the skills, knowledge and talent you acquire. Your help and support in this project will assist the kids to get back on their feet and live life with a brighter future.
No specific skills and qualifications are necessary to volunteer for this program. However, you need to be passionate and interested in helping unfortunate children. Also, we recommend you have a basic understanding of Spanish, although it isn't a requirement.
Ecuador
Orphanage Project
Ecuador is a beautiful country with multiple attractions including the Incan ruins and a diverse ethnic population to prove it. Many people in Ecuador are poor. The hardest hit are the children, and Ecuador sadly has over 200,000 orphans living within its borders. For international volunteer opportunities for adults in Ecuador you will work with orphans and give them the help they so desperately need! You will be providing love, compassion, basic care, and will also help out teaching and entertaining the children.
Argentina
Medical/Healthcare Project
Argentina is a unique and exciting destination in South America. The largest Spanish-speaking nation in the world, this country has both glaciers and jungles, and everything in between. However, Argentina struggles to recover from a turbulent and violent past. Many of its poor citizens lack good access to quality healthcare. During international volunteer for adults program you will have the opportunity to shadow local doctors and nurses as they treat patients who are in need of medical care, gaining valuable experience in the process. At this exciting opportunity you will gain invaluable professional experience working in the medical field, which will help prepare you for your future career.
Other Volunteer Opportunities in Argentina
IFRE has many unique and exciting volunteer projects in Argentina. No matter what type of experience you are hoping to have, we have a program, which will suit your interests and ensure you make a real impact in Latin America.
Physical Education Project in South Africa
Physical education holds significance in a student's life. Physical education kids remain physically fit and learn many different skills. Due to unavailability of skilled manpower and infrastructure, students in South Africa barely get an opportunity to engage in physical education.
By joining the volunteer programs abroad for adults as a physical education volunteer in South Africa, you will work with the local schools or in the soccer camps and provide basic sports coaching and training to students. You will also educate them regarding a healthy lifestyle and be part of team building exercises. For volunteering in this project you need to be passionate about sports and coaching. Similarly, knowledge about physical education is a basic requirement.
Other Volunteer Opportunities in South Africa
No matter what your passion is, IFRE has a project in South Africa you will love! There are so many different ways you can make a difference.
Monk Teaching Project in Thailand
Thailand is a country with about thirty thousand Buddhist temples and majority of such temples offer educational opportunities for local children who cannot afford private education. The temples run on donations, which is why affording good teachers for the temple school becomes difficult. Therefore, the children are deprived of a quality education.
The International volunteer opportunities for adults in Thailand offers you the opportunity to share your knowledge and help children excel in their education. You don't need to have prior teaching experience to be a part of this project; however, fluency in English is a must. During the project you will work with the school for around 4-5 hours a day. You will be entitled to teach conversational and practical English, things related to health and hygiene, different life skills and assisting the school with administrative tasks.
Elephant Conservation in Thailand
Are you an animal lover? Do you want to spend time with friendly elephants, while taking care of them? If this is on your bucket list, then the international adult volunteering program for elephant conservation in Thailand is a perfect program for you. Many Elephants were originally captured for farming machinery. The elephants have been made redundant due to the prohibition made on logging.
To stop the exploitation of those elephants, the conservation project in Thailand was initiated which provides volunteering and financial support to the mahouts in order to take care of their elephants. By being a part of the international elephant conservation volunteering program for adults in Thailand, you will get to assist mahouts in performing daily activities dedicated to taking care of the elephants and create a close bond with them. You will get a unique opportunity to indulge in feeding, washing and bathing the elephants that make for a once in a life time experience.
No specific skills or qualifications are required for people willing to volunteer. All you need to have is the passion for working with animals, flexibility and willingness to work and live outside your comfort zone.
Other Volunteer Opportunities in Thailand
No matter your interests or background, one of IFRE's large varieties of volunteer projects, tours and adventure programs will be just what you're looking for. Keep reading to explore our exciting and meaningful volunteer and travel opportunities.
Health Project in Tanzania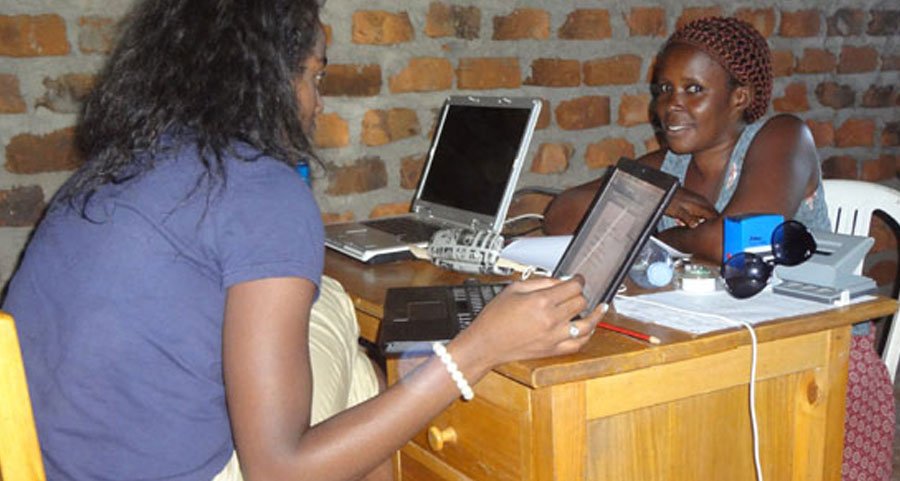 Tanzania has been facing problems of inadequate resources and manpower across the health sector.. Even the treatable diseases take lives, because of lack of immediate attention and proper care. To help stop such unfortunate incidents from occurring, the Tanzania Health project volunteering opportunity for adults is in need of your help.
As a volunteer in Tanzania, you will assist doctors and community clinics. Your responsibilities will vary as per your medical experience, skills and education. You will perform tasks, such as measuring BP, height, weight, and temperature or provide health tips and educate locals about personal hygiene and nutrition, distribute medicines, and treat minor injuries.
Other Volunteer Opportunities in Tanzania
If you are passionate about helping others and making the world a better place, you are sure to find an IFRE volunteer project that matches what you are looking for.
HIV/Aids Project in Ghana
Affected by the serious health issues caused by HIV/AIDS, hundreds of adults as well as children in Ghana are infected and some are dying. Despite the severity of the issue, the government isn't able to help the citizens overcome the problem. By getting associated as an international adult volunteer program abroad, you will be able to help create awareness so that other people won't have to deal with the traumatizing virus.
As a volunteer, you will work with community groups and local organizations to educate people about reproductive health and preventive measures for HIV/AIDS. You will mostly be involved with counseling and making people aware of the effects of the disease. Anybody with the willingness and compassion for helping disadvantaged people can be a part of this project. Being flexible and patient are important qualities to have for this volunteering opportunity.
Besides the international volunteer opportunities for adults there are various other projects designed to serve the interest of people from different age group such as, youth volunteering opportunity abroad, under 18 volunteer abroad projects, volunteering older for older people, volunteering opportunity for young adult and more! Contact us today!
No matter your interests, skills, or background, IFRE is sure to have a project where you can make a difference and have an amazing experience volunteering abroad.
What are the requirements to join?
No specific qualifications are required to volunteer for international volunteer opportunities for older adults. You are however are expected to be flexible, resourceful and patient as well as have a passion to love and care for people in need. Additionally, you are also expected to have basic communication skills to be able to communicate with the project staff and local people. However to join medical and healthcare programs you will be required to have a medical certification.
The Start Date(s)
IFRE programs begin every Monday year-round. If you have travel constraints, you can still start your chosen program on any day of the year.
The Fee
Since 2006, IFRE has been the most trusted and respected volunteer abroad organization in the world, and also the most affordable. IFRE fees start at $165 for international volunteer programs for young adult, which makes it possible for everyone, especially students, to volunteer internationally and make a positive impact in the lives of others. Your program fees will be paid directly to the host family and will include a donation to the projects, food, accommodation and local support.
To learn more about the fee for each country please follow this link
Housing and Food
You'll never feel like you are traveling alone with IFRE, we are there for you every step of the way. We make sure you have safe and comfortable accommodations, healthy food, and unparalleled in-country support. Local host families who are socially respected will accommodate you. In some countries while in international volunteer opportunities for adultsyou will stay at a volunteer house of a project hostel. In addition you will be served with three nutritious local meals.
Learn more about what kind of accommodation or food is available in each location. Please feel free to contact us or see the individual link of the project given above.
How can you apply?
You will be required to fill out basic information, which includes name, address, contact number, emergency contacts, and affiliated organization for IFRE's international volunteer for adults programs. The application is only are available online, and it is a simple and direct application process. If you have any special skills, requirements or any experience be sure to list it so that IFRE allocates you the right program. When you submit your application, IFRE will forward to the offices in the respective country you are seeking to travel and the vetting process will begin immediately.
To apply to international volunteer opportunities for adultsplease follow the APPLY NOW button at the top of the page
Why go with IFRE Volunteers?
IFRE was founded in 2006 with the goal to provide safe and affordable volunteer abroad programs. As a registered non-profit IFRE is highly regarded for safe projects, attention to detail, affordability, professional field volunteer support and diverse opportunities for cultural immersion. With over 200 programs in 20 countries across Asia, Africa and Latin America IFRE offers exceptionally affordable program fees for international volunteer opportunities for older adults as well as change the world through volunteering programs
How can you go as a group?
IFRE carefully selects projects that make it possible for your group to make a real difference while enjoying a safe experience. You'll also have plenty of time to practice your local languages as you see the sights, go around local areas and mingle with locals. If you and your group are looking to engage in this impactful, meaningful program, reach out to us today. IFRE will develop for you and your group a unique program that matches the passion and goals.
Conclusion
There is great need to volunteer in impoverished countries, and you can be a part of that when you choose to join international volunteer for adults program. Poor people need your help, and in return, your experience will help build your credibility with future employers, while you're gaining self-confidence, leadership skills, and broadening your worldview.
Other possibilities are featured in:
Volunteer programs for Young Adults