Volunteer in Brazil
Are you looking to enhance your global perspective? Would you like to have an intriguing cultural experience while making an actual difference? Volunteering in Brazil is a perfect way to do this and more.
Brazil is a country of natural wonders, from its famous beaches to the rainforest and mountains. You will also find diverse culture, fantastic food, bustling cities, and beautiful weather.
Despite its beauty, Brazil has significant income inequality with 25-percent of the population living in poverty. Rio de Janeiro, famous for its natural beauty,  is also the main cultural hub in Brazil and the most-visited city in the southern hemisphere. Sadly Rio is also known for its favelas (slums and shantytowns). One-quarter of Rio's residents live in a favela, exemplifying the country's ever-growing gap between rich and poor.
Today, Brazil desperately needs volunteers more than ever.
This is where you can contribute. Help in an orphanage, teach English or computer skills, or support youth sports programs. Whatever your life state, there's an IFRE volunteer program in Brazil to suit your needs. You'll work alongside locals and develop connections for life. We'll place you in a project that speaks to your interests and skills and where you can make a difference, regardless of the length of your stay.
The personal enrichment you experience in Brazil will pale in comparison to the positive impact you will have when you use your skills and ideas to create lasting change in the lives of the people you touch.
Gain valuable life experience while helping those in need. Request information about volunteering in Brazil and choose a program that speaks to you!
Volunteer Work Projects and Locations
IFRE's Volunteer in Brazil program supports local orphanages, children with cancer, and English Teaching. Volunteer projects in Brazil are based in Rio de Janeiro. Volunteers can combine volunteering and travel in Brazil and share their support and compassion with local children, low-income families and communities while they immerse in an exotic destination.
Special Programs (Volunteer + Travel, Group)
Arrangement of Room/Food/Supervision
IFRE arranges room, breakfast and supervision for volunteer for the entire duration of volunteer in Brazil program. In Brazil, our volunteers will have the choice of staying in one of two hostels. Rio Hostel is located in the downtown area and is in a safe and secure neighborhood. The neighborhood is called Santa Teresa and consists of picturesque views, charming shops and a bohemian culture. The other hostel, CabanaCopa, is located within walking distance of the world-famous Copacabana Beach, a metro station and a beautiful natural park.
Our volunteers will find it easy to travel from both hostels to the project site as well as to other places in Rio famous for visitors, like the beaches and other attractions. In the hostels, our volunteers will have to share the room with other volunteers of same sex. Breakfast will be served in the hostels but volunteers will need to eat lunch and dinner outside. Good food is inexpensive in Brazil and readily available.
During the project, our supervisor and project will be in touch with you. The volunteer coordinator lives minutes away if you need anything. If you need any advice or have any issue you need to discuss you can talk to them or call the coordinator.
Volunteer Program Free Time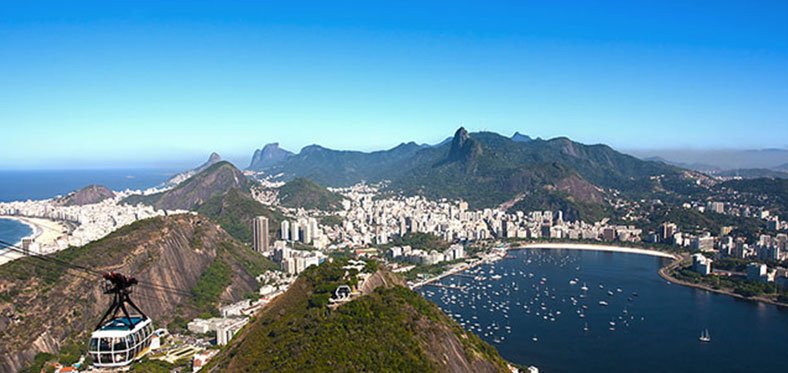 Rio is also the most visited city in South America and the reason for this is fairly simply. A benefit of volunteering in Brazil is that there so much to do and enjoy in Rio. It is filled with vibrant people, lush landscapes, and unparalleled culture. Rio is Brazil's second largest city and has a population of over 6 million and upwards of 10 million if you include the suburban areas. It has excellent beaches like the world famous Ipanema and Copacabana, where you can enjoy the sun and the sand, as well as see the Brazilians enjoy their beach life. Rio is also famous for the carnival and samba. Each year, the city hosts one of the largest carnivals in the world. You can also surf great breaks off Prainha, hike through Tijuca's rainforests, sail across Guanabára and dance the night away in Lapa. Rio is also known for the favela (scanty town) that dot the city's landscape. You can organize a tour of the favela although visiting alone is not recommended.
Brazilian Carnival
The Carnival in Rio de Janeiro is known as the greatest show on earth and takes places before Lent every year. More than 2 million people participate in the festival every day. The typical Rio carnival parade is filled with revelers, floats and adornments from numerous samba schools, which are located in Rio. One of the main purposes of the Rio carnival parade is for samba schools to compete with each other. This competition is the climax of the whole carnival festival. Street festivals are very common during carnival and are enthusiastically participated by the local and the visiting people. People dance to the music and anyone is allowed to participate.
World Cup 2014 and Summer Olympics of 2016
The city of the Rio hosted the Soccer World Cup in 2014 and will host the 2016 Summer Olympics. For these two massive events, Rio has been experienced massive development with new roads built, the airport upgraded, different mode of communications is being upgraded and the landscape of the city is changing rapidly. The residents are also eagerly waiting to welcome hoards of visitors that will descend in Rio to watch the games.
Major FAQ
Food and Accommodation
Does the project have internet? Electricity?
With the exception of the Sea Turtle project, there is electricity available. The camp at the sea turtle project has a limited supply of electricity that is utilized for lighting the camp at night and charging small devices. Internet is also not available at the camp unless you have arranged to have it on your cell phone. All other project will have internet available on site, or nearby at a local internet café.
What kind of food do we eat in the project?
Common foods in Brazil include:
Breakfast: Ham, cheese, fruits, breads, sweets
Lunch: Beans, rice, salad, meat/chicken/fish
Dinner: This is up to the volunteer – there are many options in Rio
Does the project or host family have internet? Electricity?
Yes there is WiFi and electricity availbale.
Do we get hot shower in our accommodation?
Yes.
Is it safe to keep our items in the host family?
There are personal lockers in the hostel.
Is water safe to drink or do we need to buy bottled water?
Volunteers are advised to buy bottled water.
Is it an issue if I am vegetarian?
I am wheat allergic; would it be a problem to the host family?
No. There are vegetarian options everywhere.
Do I get my own room in the host family?
In the hostel, volunteers share a room with other travelers: Rooms have 6-10 bunk beds.
If I arrive with my friend, or girlfriend/boyfriend, can we stay together?
This person would need to pay the hostel fee.
What are the bathrooms and toilet facilities like?
There are shared bathrooms in the hostel.
What are the laundry arrangements?
There are public laundry facilities in Rio, near the hostel.
Can I use appliances if I bring them from my home country?
Yes and adapter would be needed.
What bedding materials like? Do I need to bring sleeping bag?
Hostels supply linens. No sleeping bag is required.
Arrival Information
Which airport do I need to fly in?
Rio de Janeiro International Airport – GIG
Galeão - Antônio Carlos Jobim. Rio de Janeiro, Brazil
Do you organize airport pick up?
Yes.
Where do I go from airport?
The airport transfer will take the volunteer directly to the hostel.
What happens if I missed flight or arrived late?
This needs to be communicated immediately to the Brazil Volunteer Coordinator and your hostel point of contact.
Who will come to pick up me? How do I recognize the person at the airport?
A hostel representative will wait at the airport with a sign from the hostel.
Can you give us direction for meeting point?
After going through customs, a driver will be waiting with a sign from the hostel. The volunteer needs to send flight details prior to traveling.
If my assignment begins on Monday, when should I arrive?
The Sunday before is the latest when a volunteer should arrive.
If I want to arrive earlier than when my assignment begins, where do I stay and who will organize the accommodations? Does it cost me extra?
This is OK. The volunteer can stay at the hostel before the project begins. The fee will be the same nightly fee as during the project.
Who will bring me to the airport for my departure?
The volunteer will need to arrange for a cab or take a local commuter bus for which the hostel will provide details.
Can you help us arranging our flights? Do you recommend any cheapest flights to fly to Brazil?
We do not help with flight logistics.
Visa
Can you please provide me the visa information? What kind of visa do I need to apply?
We do not provide visa application support since it varies by country. Volunteers should visit the Brazil consulate website in his/her country prior to travel.
ONLY APPLY FOR A TOURIST VISA. A VOLUNTEER VISA IS NOT NEEDED.
This is a list of countries that do not need a visa to travel to Brazil, other countries need a visa and the volunteer should check with the Brazil Consulate in his/her country. http://www.cgbrasil.org/Templates/InsideTemplate.aspx?PostingId=267
Safety
Is it safe to travel to Brazil?
Yes. It is safe, but volunteers should take precaution in Rio de Janeiro (as in any large urban center). The Brazil Volunteer Coordinator will send safety details prior to departure.
What are safety measures you take for the volunteers? How can you guarantee volunteers' safety?
We work with local residents and the team is always monitoring safety in the region. Volunteers are expected to be in close contact with the coordinators at all times. We take extreme precautions to ensure a safe experience and this requires volunteers to adhere to our policies. There is a safety briefing before the experience begins.
How can you help volunteers in case of emergency? Is there someone we can reach in case if we need immediate help or support?
Volunteer coordinators are always available to support volunteers in the case of an emergency. We also provide materials with emergency information: hospitals and police locations
Is it safe to travel alone?
It is safe to travel alone from the hostel to the project site. However, when in the community volunteers should always be with (or be in contact with) a team member. Volunteers should not wonder alone through the community at any time. When traveling from the hostel to the project site, volunteers should take precaution (as in any urban environment with public transportation). The Brazil Volunteer Coordinators will provide more detail upon arrival.
Money
Are ATMs easily available?
Yes. ATMS are available near the hostel and throughout Rio.
Where should I exchange my money?
It is easiest to obtain money via an ATM machine. There are also money exchange locations near the hostel.
How much money should I bring with me?
The amount of spending money is different for all volunteers. Breakfast is provided with the hostel payment. Lunch during the volunteer days is US$6-10. Dinner can be the same or more. The metro and bus is R$5 per day when traveling to the project. For more information about living costs in Rio, visit this site: Rio de Janeiro Living Costs – Numbeo.com
What does the weekly program fee covers?
Pre-departure support services
Logistics support upon arrival (local travel support)
Portuguese translation support
First week training, tours and cultural integration sessions
Introduction to community partners and stakeholders
Project planning and placement services
Administrative support during entire time in Rio
Emergency support during normal business hours
Material costs for projects in partner NGOs and schools (donations)
Is it safe to carry cash with me?
Yes. It is important to always be aware when carrying cash. Money belts are great options. In addition, we advise volunteers to only carry the amount of cash needed for that day.
Climate
Please provide detailed information on year round climate in the country which consists season you have, average temperature and average rainfall in each month.
Rio is tropical and almost always warm. For information about Rio's climate, please visit: http://www.weather-and-climate.com/average-monthly-Rainfall-Temperature-Sunshine,Rio-de-Janeiro,Brazil
Health & Safety
What are the principle health risks in Brazil? Is there any mandatory vaccination we need to take?
For health information, please visit: http://wwwnc.cdc.gov/travel/destinations/traveler/none/brazil
General Questions
Where can I use internet? Is there a place where I can use phone to make a call to my family and friend?
There are computers in the hostel with Internet; there are cyber cafes near the hostel; and there are computers with Internet at the NGO location.
What kind of gifts would be appropriate to bring for the host family and the project?
Please check with the Brazil Coordinator if you would like to bring gifts.
Could you please provide me the packing list?
This is not all-inclusive, but provides some guidance:
Camera
Mobile phone: only bring cell phones that have multi-national coverage and are unblocked
Sunscreen
Toiletries
Flashlight
Sunglasses
Sandals and tennis shoes
Towel
Hot weather clothing
Jeans, pants or skirts
Short sleeve or polo shirts for work, t-shirts and tank tops for off hours
Swimsuit
Light jacket
Travel umbrella
The Free Definitive Guide to Volunteering in Brazil
Thinking about doing some volunteer work in Brazil but don't know where to start? Then you need this useful guide to each and every step of the process. This totally free ebook includes information on why you should volunteer in Brazil, a run-down of popular projects, important safety tips and pre-travel planning advice.
Plus, if you need help choosing the best organization to arrange your volunteer in Brazil placement or are unsure which area of Brazil you should volunteer in you'll find lots of information on these areas too.
Chapter 1
Getting started – Volunteer in Brazil

Chapter 2
Getting ready to volunteer in Brazil

Chapter 3
Information you must know about the project

Chapter 4
Arriving and volunteering in Brazil

Chapter 5
Completion of project & follow up

Chapter 6
Most frequently asked questions by volunteers

Chapter 1: Getting Started - Volunteer in Brazil
Welcome to Brazil:
Ola, welcome to Brazil. The largest of all the South American countries, Brazil is famous for its breathtaking landscapes, landmarks, football team and popular dance styles. From Iguazu falls and 7000+ kms of stunning coastline, to the Amazon rainforest and the wetlands of the Pantanal; Brazil is blessed with spectacular scenery. With a heritage blended from African, Caribbean and Portuguese influences volunteers in Brazil get to experience first-hand this fascinating culture, packed with vivid colors and infectious tunes. Brazil is a country which will awaken all your senses as you enjoy lots of exciting adventures and experiences.
Why you should volunteer in Brazil
Ranging from stunning landscapes to friendly people, there are many reasons to volunteer in Brazil. Let's look at some of the wonderful things on offer to you:
Stunning Landscapes: Brazil is a country with picturesque beaches, breathtaking waterfalls, the expansive Amazon River and jungle, spectacular mountain views, stunning national parks, fascinating natural cliffs, sand dunes, turquoise lagoons, rainforests, rivers, caves and of course the bustling cities. When volunteering in Brazil you will be able to appreciate the majestic nature of the country's natural and man-made wonders.
Brazilian festivals: Brazil is known for having one of the biggest festivals in the world - Rio Carnival - a visual spectacular of colour and culture which has been celebrating the start of Lent since around 1850. Brazilians know how to host a celebration, and you will find lots of one day or even one week long festivals held throughout the year, and all around the country. Expect each to be visually spectacular, with colourful costumes and decorations accompanied by vibrant performances of music and dance.
Infectious music and dance: Brazilians love music and dance. Wherever you hear music you are likely to find people dancing, whether it is in a bar, club, beach or even in the streets, and you might find it hard not to join in. Most Brazilians know how to dance well and watching them can be mesmerising. When volunteering in Brazil you will have many opportunities to hit the dance floor and learn the moves yourself. Join a class or find a local willing to teach you. Most Brazilians are more than happy to share their knowledge and passion for dance.
Enjoy the National Sport: Home to one of the world's best soccer teams, Brazilians are passionate about their national sport. You will find people of all ages in the streets, fields and on the beaches practicing and perfecting their ball skills, either in groups or on their own. As a volunteer in Brazil you will have the opportunity to participate in a game, or even attend a live match, where you can witness the passion the Brazilians have towards the game and soak up the incredible atmosphere.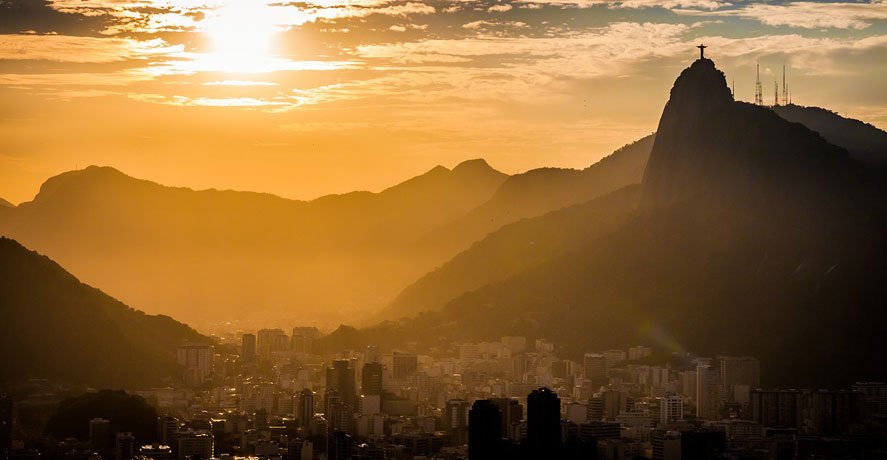 Grand Adventures: With its vast and diverse landscapes, Brazil is a playground for action and adventure. From parasailing, hiking national parks, caving, canyoning and rafting, surfing, wind surfing and kite surfing, to wildlife safaris, floating along the Amazon River, trekking through the jungle and visiting indigenous communities, it's easy to find adventure when you volunteer in Brazil.
Impact other's lives: With a large portion of the Brazilian population living in poverty, with poor housing and limited access to quality health care and education, the support, assistance, resources, skills and learning opportunities you provide as a volunteer really makes a difference in enriching and impacting the lives of those in need.
Rewarding experience: When volunteering in Brazil you will be rewarded by noticing the small achievements and positive impacts that you have on the environment and communities, along with the wonderful sights, sounds and adventures that you have the chance to experience.
Learn Portuguese: The Portuguese language is the official language of Brazil, and when you volunteer in Brazil you will have the opportunity to learn the language. Enrol in a class, or get to know the local people and practice your skills with them. Knowing another language is a valuable life skill, so make the most of it by trying to communicate in Portuguese as often as possible, even if it is just asking for directions, acknowledging people in the street or ordering food.
Which are some popular volunteer projects in Brazil?
Brazil is a very popular volunteer abroad destination. Many volunteer organizations run volunteer programs in Brazil, giving you an opportunity to work on a variety of projects. Here are details of a few volunteer projects which are popular with Brazil based volunteers.
Teaching English
With increasing global trade and international business relations there is an increasing demand for Brazilians to speak English; especially for tourism and business purposes. To meet this need there are many English language volunteer projects located throughout the country which are open to both adult and young learners. Volunteer English teachers get involved in a range of activities, including team and solo teaching, preparation of lessons, assessments and assisting with homework.
Health
Brazil is still a developing country, and many low income Brazilian families struggle with poor health. Many local hospitals, clinics, and health centres are trying to help them by offering free or low cost medical care. As a medical volunteer in Brazil you may work in hospitals and clinics, or help to raise awareness of issues such as HIV and STD prevention through community education projects.
Environment and Wildlife
Brazil has a unique environment with an abundance of wildlife. Conservation projects focused on sustaining the environment and protecting wildlife have been set up to maintain Brazil's forests, jungles, marine and wetlands, and to preserve and protect the habitats of the flora, fauna and wildlife which exist in these areas. Volunteers on these projects undertake a range of tasks including, research, monitoring, rehabilitation, planting, restoration and protection of habitats.
Community Development
Community development programs have been set up in Brazil for children and adolescents who are at risk. They aim to provide educational support to young people in poor neighbourhoods and help minimize their exposure to negative environments by keeping them off the streets. Volunteers on these projects will be involved in teaching and coaching students in a range of subject areas such as: music, dance, arts and crafts, sports, computing and English. Volunteers also help children with their homework and participate in general activities with them.
Orphanage Project
Orphanage projects have been set up in Brazil to protect, support and provide genuine care for orphaned children throughout Brazil. Volunteers on orphanage projects in Brazil undertake general care duties such as cleaning, and preparation of nutritious meals for the children, along with educational support, participation in games and activities, leading field trips and providing care, love and a positive environment for these children in need.
Where are some popular places to volunteer in Brazil?
Brazil is a great country to explore as a volunteer and traveler. The most popular locations for volunteers are those which offer a good variety of programs, great travelling opportunities and an interesting cultural experience. These destinations include:  
Sao Paulo: This sprawling city is home to nearly 20 million residents, including the super rich housed in high class skyscrapers and the very poorest, who live in the slums. Such contrasts can be quite overwhelming when you first arrive. Rich in architectural design and iconic buildings Sao Paulo has a lot to offer volunteers interested in shopping, eating out, or learning more about culture and art in their off time. Once you get to know the city you will soon discover its gems.
Popular volunteer projects in Sao Paulo include: teaching, orphanage care, community development, health and conservation.
Rio de Janeiro: Famed for its iconic landmarks such as Christ de Redeemer, Sugar Loaf Mountain, Copacabana and Ipanema beaches and its world renowned Rio Carnival Spectacular; Rio de Janeiro is a vibrant city of soccer, music, dance, culture and history. It is blessed with stunning beaches and picturesque mountain views. Learn to surf or samba, or just enjoy all that this popular city and its surrounding areas have to offer.
Popular volunteer projects in Rio de Janeiro involve: community development, teaching English, construction, childcare and sports.
Salvador: Located in the state of Bahia and founded in 1549, Salvador is one of Brazil's oldest colonial cities. Rich in history and culture, and known for the colourful buildings and architecture of the Historic Centre, along with vibrant displays of music, dance and Capoeira, Salvador's charming blend of Portuguese and Afro-Brazilian influences make it a city which will captivate you with its sights and sounds, smells, tastes and atmosphere.
Popular volunteer projects in Salvador focus on: teaching, women's rights, health, elderly care, community development, orphan care and human rights.
What is the best season to volunteer in Brazil?
The best time to volunteer in Brazil in regards to the weather conditions is either between April and June or August and October, but as it is such a large country the climate does vary greatly from region to region. Overall, December, January and February are the busiest months and also the hottest
Some volunteer projects in Brazil accept applications year - round, particularly those based in cities, but if you choose to volunteer in a rural area like the Amazon, or undertake environmental work, agriculture or marine conservation, than the best time for you to volunteer may be dependent on the season and time of year. It is best to check with your organization for exact details.
Chapter 2: Getting Ready to Volunteer in Brazil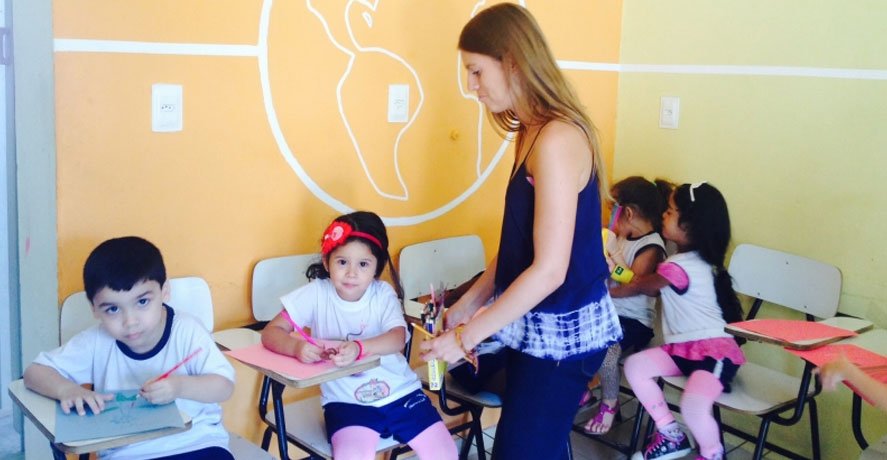 Once you have chosen your volunteer project in Brazil, it is time to start preparing for the journey. Here are some of the important things you need to know about and organize before you go.
Visa
You must get a visa to go to Brazil. However, the type of visa you need, whether you can get the visa in the airport or not, and the type of documents you need to secure entry vary according to your nationality. You must check these requirements directly with the Brazilian embassy or the organisation you are volunteering with. Make sure you leave plenty of time to secure any paperwork needed.
Passport
Avalid passport with at least 6 months validity from date of entry is required for all visitors.
Vaccinations
Staying healthy and protecting yourself against possible illness and disease while traveling and volunteering in Brazil makes for a happier volunteer abroad experience, so before you leave visit your doctor and make sure you get all the required vaccinations. Allow plenty of time as some need to be given up to a month before traveling. The following vaccinations are recommended: tetanus, rubella, mumps and measles, hepatitis A & B and typhoid. If you are traveling into dense forest areas or the wetlands where there are likely to be lots of mosquitoes, than it is also strongly recommended that you obtain advice on medication for malaria. As many countries insist on proof of yellow fever vaccination from visitors who have been to Brazil you may wish to add this to the list too.
For more information and details regarding health in Brazil, check out this site.
Air ticket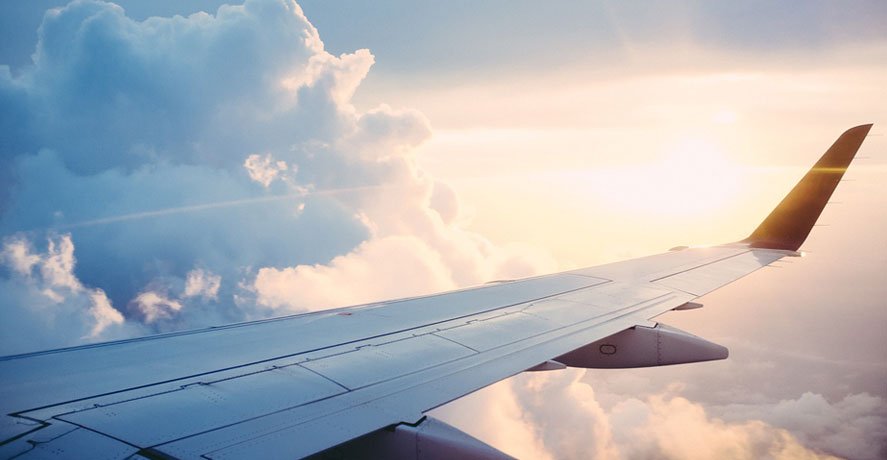 You program fee probably won't cover airfare, so you may wish to look for ways to reduce the cost when buying this yourself.  Here are a few tips on how to find a cheaper ticket.
Book in advance. Fares tend to rise as the chosen travel date gets closer.
Check to see if there are options to fly in and out of different airports.
Sign up for airfare deal alerts from airlines and airfare booking engines.
Have flexibility in your travel dates.
Check fare rules in case of cancellation or date changes. Cheap fares often mean expensive fees for cancellations or any changes.
There are many online sites like Trip Advisor where you can compare the fares offered by many airlines.
Raising funds
If you need some financial help to pay for your volunteer abroad program there are ways in which you can raise funds to support your journey. If you have the confidence you could host an event, or try selling your unwanted items at a garage sale and through online sites such as eBay. You can also set up campaigns online, which is an easy way to receive donations from friends, family members or even people in your local community. A couple of online campaign sites that are particularly suitable for this are:
http://www.gofundme.com/tour/      https://www.volunteerforever.com/
They are relatively easy to set up and promote, and for people to send money to.
Suggested reading
Before heading off to Brazil get yourself a good guide book so you can read up on things to see and do, the history and culture of the country, ways to get around and useful travel advice. If possible get your hands on a Portuguese phrase book and study up on the language before you go.
Recommended guidebooks:
Recommended phrase books:
Some other books which will help you understand or gain a glimpse into Brazil are:
Packing advice and tips
When packing for Brazil, you should be able to get by with mostly lightweight summer clothes unless you are heading south in the winter, in which case you will need to take some sweaters and long pants as temperatures will be lower. Even in the hotter climates you may want to bring a lightweight sweater or wrap, as air conditioning can make indoor spaces quite cold. 
Essential things to pack:
Travel documents, passport, visa, itinerary, travel insurance papers, yellow fever (and general) vaccination card
Credit cards and local currency (Brazilian Real)
Travel adapter plug.
Camera, memory cards and all cables and chargers
Medication, including malaria tablets - especially if traveling to the Amazon.
Swimming attire, a lightweight towel or sarong.
Comfortable walking shoes
Business attire if working in schools, medical projects or formal situations
Light weight rain jacket
Flip-flops
Sunscreen and insect repellent
Toiletries
Gifts for projects
Giving a small gift to your project is a nice gesture to show your appreciation. Something that represents your home country or town is one idea, or learning resources and supplies would be fine. In general choose gifts which suit the type of project you are participating in. Few tips.
Chapter 3: Volunteer in Brazil– Must Know Info
Before leaving on your journey of a lifetime as a volunteer in Brazil it is essential that you have all the information about your project, and accommodation or host family you need. Making sure everything is in place brings peace of mind and means you will have a smooth start to your adventure.
Project Details
Essential details you need to know/confirm:
The name of the project.
The location/address of the project.
The starting date and time.
The end date.
How you will get to and from your project.
Contact details for any in-country support staff.
What to expect when volunteering in Brazil
It is important when undertaking your volunteer project in Brazil that you understand exactly what will be expected of you before you begin. You need to learn how to ethically volunteer abroad. This helps clarify your duties and responsibilities and makes any guidelines on dress codes or behaviour clear.
Essential details you need to know/confirm:
The duties involved
Hours of work expected daily
Who you need to report to
Who you will be working with
How you need to behave, any cultural beliefs or customs you need to respect
The dress code
Rules and guidelines for the project
Get to know your host family:
If you are staying with a host family while volunteering in Brazil it is a good idea to try and find out a little bit about them. As well as providing you with a place to stay and regular meals your host family can help you understand more about Brazil, and to practice the language too. If possible it's fun to exchange photographs before you meet them, and make a connection to build on once you arrive.
It is important to find out:
Where they are located.
How many family members you will be living with.
The names and ages of the host family members.
What they do (i.e. do they work, study?)
Their interests (what they like to do).
If they speak any English.
Whether or not there are any house rules which you will need to abide by.
Are there any opportunities to learn Portuguese or participate in other activities like samba classes or Capoeira?
Have they hosted any volunteers in the past?
What are their religious beliefs?
Local Support
When you volunteer in Brazil it is important to find out if there will be any in-country or local support available for you. If so find out the location of their office, relevant contact details, and their operating hours. Make contact with them before you leave and establish that they will be available to help if you happen to have any problems or issues while in Brazil.
Final call
For true peace of mind make a final call to your organization a few days before you set off. You can ask any last minute questions, check they have accurate contact details for you, have received all your flight details such as airline/flight number arrival date and time (for a smooth pick up from the airport), and if there have been any changes to your project or designated host family.
Chapter 4: Arriving and Volunteering in Brazil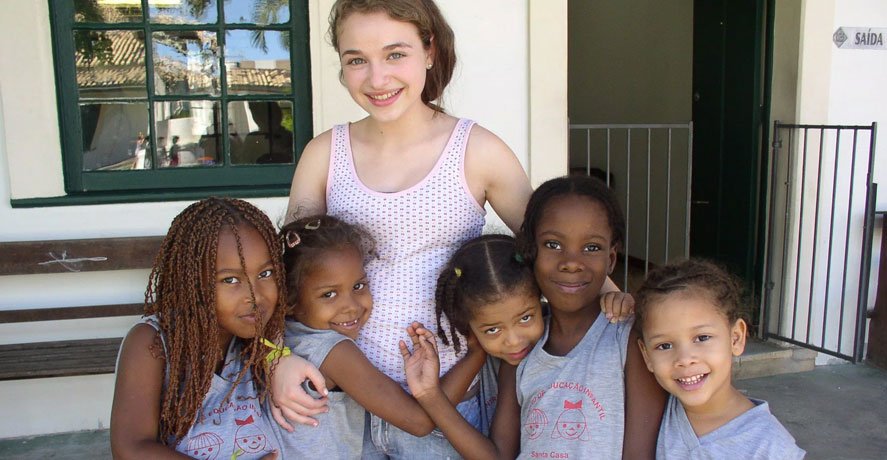 How to make your volunteer Brazil experience rewarding
Volunteering in Brazil means you'll see the impact you personally have on the environment, community and individuals you'll be working with. Since volunteering has its surprising benefits, this also offers an invaluable life experience. So here are a few tips to make sure you get the most out of this amazing opportunity.
Be passionate about what you are doing:
If you are passionate about making a difference and what your project is trying to achieve then you will find even the most mundane of tasks you have to do is all part of the experience, and contributes to the project's success.
Stay positive and appreciate the experience:
During your volunteer placement, you are likely to experience a range of different emotions. What you see and feel may not always be pleasant, and at times you may think that your help is not having any impact at all. It is important to stay positive and know that every little thing that you do in your project is of a huge benefit to long term developments and is very much appreciated.
Get to know the locals:
By getting to know the locals you have more opportunities to integrate into the community. You can learn more about the culture and customs, practice the language and get to know the local haunts that tourists will never see. This all contributes to a more rewarding experience as you are drawn into the community and start living more like a local than a visitor.
Explore the country: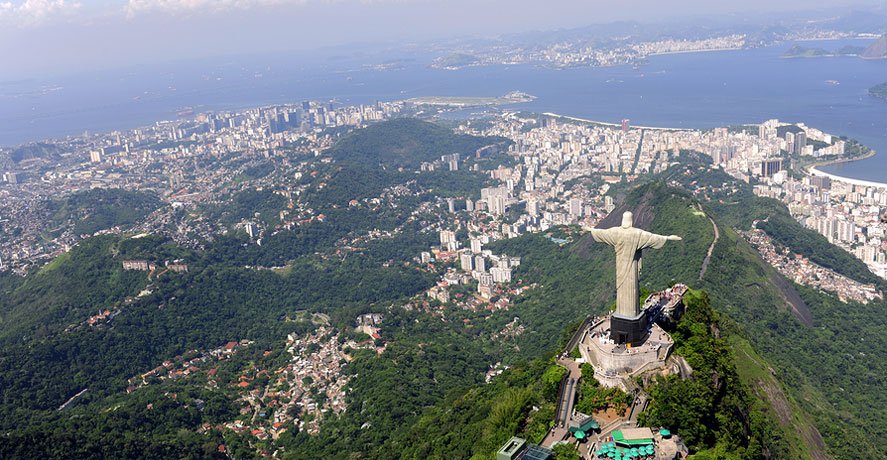 Brazil is a magnificent country, so make time to see some of it either alongside, before or after your volunteer work. While longer trips may need to wait until you have completed your placement, getting out and exploring more locally on your free days each week will be rewarding in itself.
Set your goals:
Before you leave sit down and work out what your goals are for your volunteer experience. These could include things like: travel, learn the language, visit Iguazu Falls, learn to surf, or stay in a jungle lodge in the Amazon. You may wish to add some more abstract goals, such as: see the difference you are making in someone's life, spend time with the children playing games, hear stories from the elderly or rescue an animal in danger. Setting your goals helps you achieve what you want while you are away, which in turn means your beneficial volunteer experience will be more rewarding.
Safety while volunteering in Brazil
The largest of all South American countries - Brazil has a bad reputation for petty theft, crime, violence and generally being a dangerous country in which to travel, however this is not necessarily true of all parts of the country. Like traveling to any location you need to take precautions such as being aware of your surroundings, and never bringing any unwanted attention upon yourself. Most crimes are committed by people looking for money or items of value, so leave any expensive items behind or keep them well concealed inside your clothes. If you are unfortunate enough to find yourself in a robbery situation it's best to offer no resistance, as most muggers do not really want to hurt their victims.
For up to date advice on safety in Brazil visit the sites below:
Intenational Travel Country Information Pages Brazil
http://www.smartraveller.gov.au/zw-cgi/view/Advice/brazil
For your safety:
Email a copy of your itinerary and all important documents to your family or close friends.
Purchase a good travel insurance policy before you leave.
Always carry around a copy of your passport and visa.
Ensure you have all required vaccinations before you leave, especially yellow fever.
Have all details of emergency services and embassy details and find out where they are located.
Once you arrive get to know your surroundings.
Be aware of your surroundings at all times and try not to stick out like a tourist (by standing around looking at maps/guide books and so on), or bring unwanted attention to yourself.
Don't trust everyone, and be alert for scammers who might be trying to pickpocket you while you are distracted by someone asking for directions or the time.
Try to travel in a group, and stay out of areas which feel or look unsafe.
Do not venture into the favela (slum) areas without a local who knows the area well.
Register your travel plans with your embassy.
Australians - https://orao.dfat.gov.au/pages/default.aspx
New Zealanders - https://register.safetravel.govt.nz/login
US Citizens - https://step.state.gov/step/
Do's and don'ts in BRAZIL  
DO
Use common sense, always be alert, and try not to stick out from the crowd
Be aware of your surroundings at all times, especially if on your own
Always take a registered taxi
Write destination details down and give to bus and taxi drivers or carry them with you Respect cultures and beliefs
Talk to the locals (but also be aware of suspect characters)
Be passionate and dedicated to your project
Respect your host family
Embrace the cultures and integrate into the community
Travel the county and witness its beauty
Don't
Trust everyone
Carry around large amounts of cash or valuables
Bring unwanted attention to yourself
Disrespect anyone or cause any confrontations or scenes
Leave drinks unattended in a bar, and be careful if anyone buys you a drink. (The safest option is to only drink from a bottle or can you opened yourself).
Walk around on your own, especially at night
Go into any areas that feel or look unsafe
Cultural shock
If you take a walk around Sao Paulo, Rio de Janeiro or Salvador you will see vast contrasts in the way of living, from the high rises of the financial district to the favelas (slum areas) which can be unsafe to enter. Such differences can be quite shocking and difficult to come to terms with.
New sights, sounds and feelings can all contribute to culture shock, but accepting that this is natural and learning to embrace it will help you through.
Here are a few tips to help you overcome culture shock.
Learn the Language:
Don't be surprised when you arrive in Brazil that you have difficulties finding someone who speaks much English. Although English is being introduced into schools the process is slow, meanwhile a large percentage of the population have very limited or zero English speaking ability.  The exceptions to this can be found in major cities amongst well educated Brazilians, as for them English language skills are necessary for career development. This makes it quite important that you learn as much Portugese as you can before you arrive. Enrol in a class, grab a phrase book/dictionary, or find some online learning courses or apps to get you started. Once in Brazil practice your skills whenever you can and participate in some classes. You can always make do with sign language and dictionaries to fill in the gaps.
Research and Consideration:
Do some advance research so you know more about what to expect when you finally arrive. Learning the basics of Brazil economics, laws, customs, important festivals and events, major industries, ethnic mix and regional differences in attitudes and beliefs will give you a solid picture of how things work. It is also a good idea to stay up to date with current news events to know what is going on in the country.
Interact with Locals: A great way to get to know a country and its culture is to talk to and get to know the locals. Go to neighborhood diners/cafes and bars where the locals hangout, and attend classes or community events. Locals are a great resource for practicing language skills and for insider information on the best things to see and do. Your volunteer experience in Brazil will provide you with many opportunities to interact with the locals so welcome each opportunity with open arms.
Embrace the Culture: While volunteering in Brazil you will be exposed to many traditions which will be new to you. Showing an interest in these cultural differences provides insight into the lifestyle of Brazilians and helps you feel like part of the community much faster.
Things to do in Brazil
Chapter 5: Completion of Project & Follow Up – Volunteer in Brazil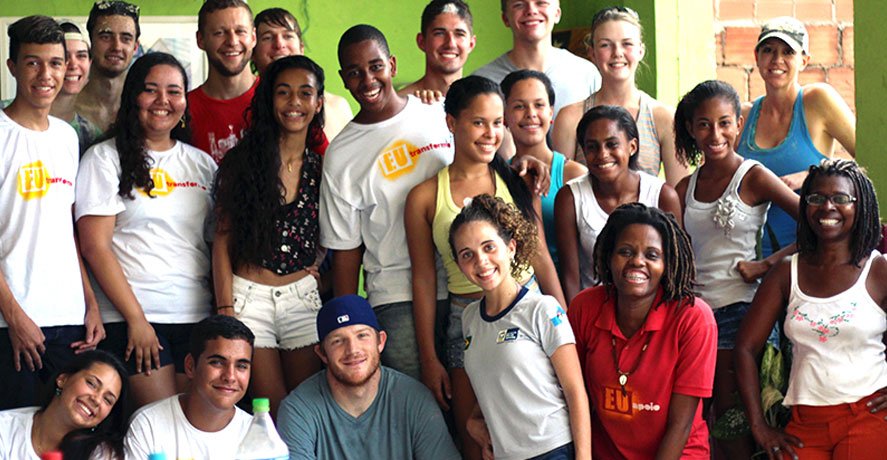 Your volunteering experience in Brazil is likely to have a great impact on your growth and development personally, emotionally and spiritually. When it comes to an end you may experience conflicting emotions, such as gratitude for the experience, satisfaction from devoting your time to helping a good cause, sadness to be leaving those that you have worked with and had a positive impact on, yet excited to share your stories and experience with friends and family.
There are several things you can do to manage this transition from volunteer back to regular life and keep those precious memories alive.
Share your experiences: If your volunteering experience was a truly rewarding one which you want to share with the world then why not create a blog based on your experience? Sharing your stories, thoughts and feelings as well as photographs of the destination, sights, your project, the people you met along the way and those that you worked with helps give your audience a real understanding of what you were involved in, and the impact that the people and the country had on you. Writing a blog about your experiences will also be an excellent resource for future volunteers who are interested in undertaking similar projects.
Provide feedback and reviews: For the continual development of projects volunteer organizations appreciate any constructive feedback, suggestions or recommendations you have regarding your experience with them and the project. Reviews or testimonials are also welcome, as these help build the organizations profile and reputation and are useful to potential future volunteers.
Keep in contact with your project and fellow volunteers: The people you worked with during your volunteer placement, including staff at your project and fellow volunteers, are potentially valuable sources as future travel buddies career moves (including leads and references), as well as being great to chat to simply because you shared a special time. With social media platforms like Facebook, chat apps, email and even the good old fashioned postal system there's always a way to stay in touch.
Continue your support: Leaving your project may be quite an emotional moment, and once you return home you are not likely to forget the positive impact you had on the Brazilian people or their environment. Although you may not be able to volunteer your time in person again immediately it is still possible to offer your support in other ways. Contact the organization or project and ask how you can provide continual support for the cause you are passionate about.
Chapter 6: Volunteer in Brazil– Most Frequently Asked Questions
How will I get from the airport to my host family/volunteer house?
When you arrive in Brazil you should be met by a representative from your organization, or accommodation provider, who will then take you to where you will be staying.
Will there be support from staff in country?
Yes, in most cases you will find that local support will be available for you. Before you leave check with your organization for the exact details.
How many other volunteers will be participating with me?
This will depend on your project and the time of year that you will be volunteering. Ask your organization for further information on who else will be around when you are.
If I volunteer with my friend can we be placed in the same project and housed together?
Yes, in the instance that you and your friend would like to volunteer together you will be able to be placed in the same project, and you should be able to share the same accommodation facilities. Check with your booking organization to be sure, and let them know well in advance so suitable arrangements can be made for you.
Are housing and meals provided?
In most cases accommodation and meals will be provided as part of your volunteering program fee. You will either be placed in a hostel or with a host family close to your project. If you are staying with a host family then it is likely that you will receive 2-3 meals a day, however if you are placed in a hostel than you will probably have to provide your own meals.
Do I have to bring my own bedding?
No, your accommodation provider should supply you with bed linen. However if you plan on traveling during or after your volunteer placement it's wise to pack a sleeping sheet or sleeping bag. If you are volunteering in areas of high humidity or wetland areas where mosquitoes are common you may want to take a mosquito net.
Can I travel to other cities during my days off?
Yes, you will have some free time while volunteering in Brazil and it is recommended that you use that time to get out and explore. However Brazil is a large country and travel times between destinations can be long, so you will need to take this into consideration when planning your travels. Check with locals and tour providers for recommendations, travel tips and interesting day trip destinations.
What if I don't speak the native language?
For most volunteer positions you will be able to get by without speaking Portuguese, however not knowing any at all can make your travel experience awkward at times, so it is recommended that you learn at least a few words and phrases to help you get by. If taking your smart phone, download a translator or learning apps, or take a phrase book to help you out. Check language requirements with your organization as some placements do require volunteers have Portuguese language ability.
How will I get to my project every day?
This will depend on where your project is located. Some placements are within walking distance, or if not the project staff may organise transport for you. However, in some cases you will be expected to make your own arrangements, which may involve using public transport. In this case ask your organization for information on how to do this.  
Can I speak with a previous volunteer on my project ?
Many organizations now have networking forums or online volunteer communities where you can ask questions about projects or destinations, and previous volunteers will respond. If this is not available or doesn't produce any results ask for a direct introduction to a former volunteer.
How many hours per day will I be volunteering?
Most volunteers work between 4-6 hours a day, but some projects have flexible working hours. Be sure to check with your organization for the exact details of your placement.
How much money do I need to bring?
Brazil is probably one of the most expensive of the South American countries; however you can still get by on a budget. How much you should take with you really depends on what you plan to see, do and experience while traveling and volunteering in Brazil.  Your program fee will include accommodation, however, if you want to see some sights around the country you will need to think about costs such as transportation, and alternate accommodation, entrance fees and activities. In the non-touristy areas you may well find things are considerably cheaper, so if you are on a tight budget try socializing and eating out in places where the locals go.