Photography Volunteer Opportunities Abroad
Are you looking for an opportunity to travel the world, capture beautiful moments and polish your camera skills? Would you like to use your talent in photography for a noble cause? If the answer to any of the above questions is yes, then look no further!
IFRE's photography program will expand your skills as a budding photographer in one of the most cost efficient ways. This program allows you to travel to different locations in Nepal and work with an expert photographer to improve your abilities and creativity. In addition to building your portfolio as a photographer you will traverse off-the-beaten paths in remote places unclaimed by flocks of tourists, as the people and places in need of assistance are almost always situated away from the tourist destinations.
IFRE offers life-changing opportunities to photographers to learn as they work to change the world. With over 200 programs in 20 countries, IFRE is affordable with safe and secure structured programs across Asia, Africa and Latin America. When you participate, you'll explore the world, capture different lifestyles in different places and get hands-on practical experience in taking photos in varying conditions.
By you and your group joining photography volunteer programs abroad, you will be able to learn while improving the communities for a chance for them to thrive. Contact us today and make your life-changing volunteer trip abroad. This is an incredible opportunity for you and your group.
Take a minute to complete the form and we will be in touch.
Table of Contents
Benefits of Photography Volunteer Opportunities Abroad
Volunteering abroad will give you plenty of valuable opportunities to utilize and develop your skills in photography. Some of the top benefits of photography programs are given below:
Gain first-hand experience
You can take photography courses, buy expensive gear and equipment, and practice at home as much as you want, but you cannot master the craft unless you get out, explore the world, capture different lifestyles in different places and get hands-on practical experience in taking photos in varying conditions. You need an opportunity to apply everything that you have theoretically learnt in your photography classes. The Photography volunteer project abroad gives you the platform to get out of your comfort zone and travel to places which you would have never seen otherwise.
Go to exotic locations
Traveling as tourist gets you only as far as seeing famous sites and tourist spots, but with photography programs, you can traverse off-the-beaten paths in remote places unclaimed by flocks of tourists, as the people and places in need of assistance are almost always situated away from the tourist destinations.
Build your portfolio
By being able to travel to other countries and immerse yourself in different traditions, you have a chance to document your work, capture people's lives and their culture, and show it to the world. You can improve on your skills to tell stories through the images you take and have plenty of photos of varying themes and objects to reflect the versatility of your work portfolio.
Gain new skills
Through the volunteering photography opportunities abroad, you will get to work with some of the best photographers and experts in the field. They will mentor you and share valuable techniques and habits required to be a better photographer. In a way, this is better than any classroom, training, or workshop because you will be on-location and have a more practical experience.
Enhance your career
The Photography project abroad will look good on your résumé and it will help you to secure a good job in the future. It also allows you to meet and make friends with talented photographers and build your network.
Take a minute to complete the form and we will be in touch.
IFRE's Best Inexpensive Photography Volunteer Opportunities Abroad
Photo Journalism in Nepal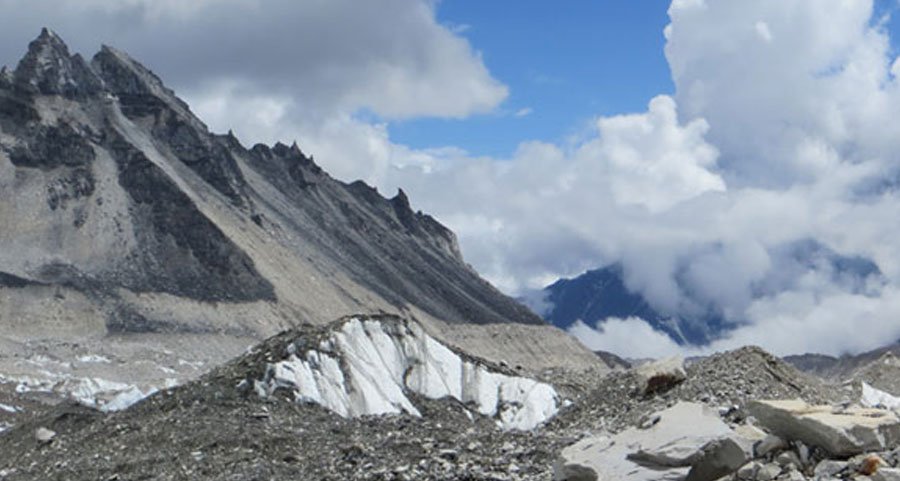 The photojournalism in Nepal is aimed towards reflecting the many facets of Nepalese life through your camera lens. The volunteers in this program will work under the direct supervision of an expert photographer, with whom you will be travelling through the city of Kathmandu on a motorbike and frame the delightful yet strange Nepalese festivals, the diverse cultures and disparate lifestyles of the country and its mountainous rugged landscape, all the while documenting your trip; your own motorcycle diary.
If you are willing to dedicate more of your time and resources, then you can change the photography volunteer trip in Nepal to an internship. In order to be able to enroll in the program, it is imperative that you know how to operate a camera, understand the concepts and ethics of journalism and most importantly have an unflinching love for the road. The cameras will not be provided, so the volunteers are required to bring their own gear and equipment.
Being a part of this photojournalism volunteer project in Nepal comes with a lot of responsibilities, some of which consists of participating in covering high-end events, festivals, cultural shows and press conferences. Likewise, you might have to report demonstrations or rallies taking place in and around Kathmandu. Moreover, your work also comprises of photographing arts, architecture, and lifestyles in Kathmandu, and brings out the issues of waste management, pollution, and animal slaughter through your images.
Your daily schedule depends on the locations and the story you have chosen to cover, but usually, on average, you may have to work for four to five hours a day. You will not be working for any single newspaper, but rather as a freelancer in photography volunteer opportunities experience in Nepal. However, if you are interested in working with one particular publication, then you must inform the country coordinator prior to your arrival in Kathmandu.
Contact us for more options for other volunteering projects. You can visit IFRE's official website and find a variety of programs abroad to suit your interest and needs. IFRE makes custom projects just the way you want it. Some of those projects are Gap year volunteer programs abroad, Alternative Spring break programs, Summer Volunteer Opportunities abroad, Youth volunteer opportunities abroad and many more. Feel free to request more information!
Other Volunteer Opportunities in Nepal
Other than this volunteer photography program, IFRE offers other incredible programs in Nepal. We have variety of programs including teaching English, orphanage, medical care, and many more that will meet your interest and passion.
Take a minute to complete the form and we will be in touch.
Skill and Qualifications
No skills or qualification are required to join. If you know how to take pictures or at least know about some of the functions of SLR camera, you'll have an easier time. If you don't know any, you'll have to put in more hard work but you'll get there. The aim of the project is to turn you into a photojournalist. For that, you'll learn all aspect of it. However you need to be passionate about volunteer work in photography.
The Start Date(s)
Photography programs begin every Monday year-round. If you have travel constraints, you can still start your chosen program on any day of the year.
The Fee
Since 2006, IFRE has been the most trusted and respected volunteer abroad organization in the world, and also the most affordable. Program fees for photography volunteer opportunities abroad start at $225 for a week, which is affordable for everyone, especially students, to volunteer internationally and make a positive impact in the lives of others. Your program fees will be paid directly to the host family or your local coordinator and will include a donation to the projects, food, accommodation and local support.
To learn more about the fee for each country please follow this link
Housing and Food
IFRE ensures that you have safe and comfortable accommodations, healthy food, and unparalleled in-country support while in Nepal. A Local host family, with years of experience hosting international volunteers will accommodate you. In addition you will be served with three (breakfast, lunch and dinner) nutritious local meals per day while doing photography volunteer work.
Learn more about what kind of accommodation or food is available in each location. Please feel free to contact us or see the individual link of the project given above.
How can you apply?
To register simply click the APPLY NOW button and complete the application form.
To apply to photography volunteer opportunities abroad program, please follow the APPLY NOW button at the top of the page.
Why go with IFRE Volunteers?
Since 2006, IFRE has been providing safe and affordable volunteer abroad programs. As a registered non-profit IFRE is highly regarded for safe projects, attention to detail, affordability, professional field volunteer support and diverse opportunities for cultural immersion. With over 200 programs in 20 countries across Asia, Africa and Latin America, IFRE is highly reviewed for the best experience to travel t the world through volunteering programs.
How can you go as a group?
IFRE carefully designs projects that ensure you and your group can transform communities while enjoying an adventurous safe travel experience. You'll also have plenty of time to practice your local languages as you see the sights, go around local areas and mingle with locals. If you and your group are looking to engage in this impactful, meaningful program, reach out to us today. IFRE will develop for you and your group a unique volunteer photography program in line to your goals and passion.
Take a minute to complete the form and we will be in touch.
You can also check out our amazing volunteer opportunities in Brazil, Ecuador, Bali, Zimbabwe and Morocco.
Check out 'A Complete Volunteer Abroad Guide: Everything You Need To Know' to learn more about what is volunteering abroad. If you want to know how to volunteer abroad for free, go through our Volunteer Abroad for Free article. If you are a college student and searching for meaningful summer volunteering programs, check out our popular articles Community Service Trips For College Students and Summer Volunteer Programs For College Students.
Other possibilities are featured in:
Volunteer Programs for Young Adults
Opportunities to Volunteer Abroad
Travel abroad volunteer program
Gap Year Volunteer Programs Abroad
One Month Volunteer Abroad Opportunities
International Volunteer opportunities for Adults
Best Volunteer Abroad Programs
Volunteer Work Abroad Programs
Legitimate Volunteer Abroad Programs
Long Term Volunteer Abroad Programs
Long Term Volunteer Opportunities Abroad
Short Term International Volunteer Opportunities
International Development Volunteer Opportunities
South America Volunteer Programs-
Volunteer Abroad Building Projects-
Yearlong volunteer abroad programs_
Best Place to Volunteer Abroad
Cheap Volunteer Abroad Programs
Safe volunteer abroad programs
Affordable Volunteer Abroad Programs
Top Volunteer Abroad Programs
Volunteer Abroad for Adults
Volunteer Programs Around The World
International Volunteer Opportunities
Sport Volunteer Opportunities
Social Work Volunteer Opportunities Abroad
Volunteer in Third World Countries
Volunteer in Poor Countries
Places To Do Volunteer Work
Senior Volunteer Opportunities Abroad
Volunteering Abroad for Older People
Best Countries to Volunteer
Bali volunteer opportunities
2-week Volunteer Abroad Programs
1 Week Volunteer Abroad
Volunteer Eco Students Abroad