Volunteer in Cambodia
>
>
Volunteer in Cambodia
Volunteer in Cambodia
Answer your calling by Volunteering in Cambodia!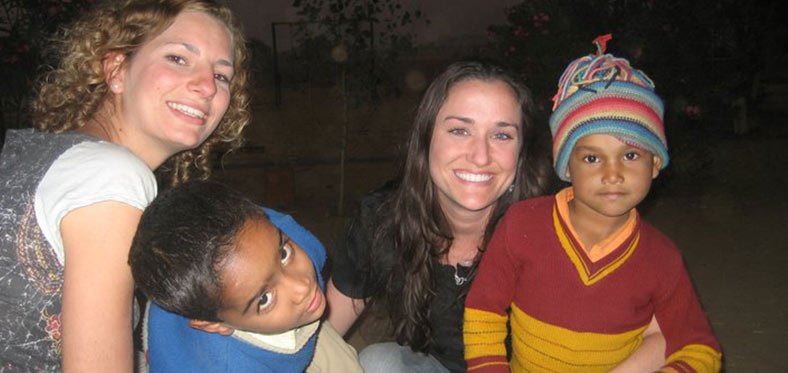 Immerge yourself in a vibrant & colorful culture

Trusted by thousands of volunteers since 2006

Most affordable volunteer projects, starting at $400

Volunteer with orphans, teach English, assist in healthcare and more!
Although breathtaking and rich in culture and history, Cambodia is a country desperately struggling to prosper in our modern day. This stunning country is an ideal placement for volunteers looking to truly touch the lives of the locals while discovering the mysteries of the ancient world. Our Cambodian volunteer opportunities for those with a medical background include general healthcare placements well as HIV/AIDS awareness volunteer opportunities. If you are more inclined to support the advancement of younger generations, there are volunteer opportunities teaching English and working with a Cambodian orphanage , or helping to advance the community as a whole in the community volunteer placement.
Answer the call to revitalize your soul while giving back to a country with an immeasurable need through your volunteer efforts. Request more information today on volunteering in Cambodia.
Volunteer Work Projects and Locations
IFRE's volunteer program in Cambodia offers several projects, which support local orphanages, local schools, community development efforts and non-government organizations (NGOs) working on various social issues. Volunteer projects in Cambodia are established in the Phnom Penh, Pursat and Kampot provinces. Volunteers can work in any of these volunteer projects in Cambodia while sharing their enthusiasm, experience and compassion with local children, student groups and/or communities.
Volunteer Program Dates:
Most programs are available year-round. We recommend volunteers begin their placements on a Monday, scheduling their arrival and departure on the weekends. However, due to flight availability, particularly traveling internationally, start dates are flexible. We ask that all volunteers ensure to communicate their arrival and departure plans clearly to their country coordinator to ensure transportation and accommodations are properly arranged.
Volunteer Program Fees:
IFRE Volunteers strives to provide the lowest fees along with transparency to all of their volunteers!
Affordable fees

Registered non-profit for tax deductible fees

Transparent transactions ensures volunteers they know where their money goes

Proven quality and safety
IFRE Volunteers is proud to offer the world's most affordable fee for international volunteering and as a 501(c)3 organization, your program fee will be tax deductible.
We are proud to focus on the humanitarian aspect of our business, not on profit. We strive to maintain affordable cost, particularly for volunteers; we recognize the value of your donated time and efforts. We remain devoted to maintaining both the quality of the program and the safety of all volunteers involved.
IFRE fees comprise of two separate fees:
Application fee of $299 USD (covers advertising, staff/office expenses, etc.)

Weekly program fee paid directly to your project (covers room/board, field support, etc).
You will pay your fee directly to host families and projects. In this way, what you pay will go directly from you to the people who deserve it (not for profit).
| Weeks | All Other Projects | Medical project |
| --- | --- | --- |
| 1 Week | N/A | N/A |
| 2 Weeks | $400 | N/A |
| 3 Weeks | $494 | N/A |
| 4 Weeks | $600 | $800 |
| 5 Weeks | $685 | $985 |
| 6 Weeks | $770 | $1,070 |
| 7 Weeks | $880 | $1,180 |
| 8 Weeks | $990 | $1,290 |
| 9 Weeks | $1,085 | $1,485 |
| 10 Weeks | $1,180 | $1,580 |
| 11 Weeks | $1,255 | $1,655 |
| 12 Weeks | $1,330 | $1,730 |
Comprehensive Travel Insurance $3.49/day
Additional costs for volunteers: International flights, visa application/extension, daily personal expenses on beverages/entertainment daily transportation, laundry, telephone, immunizations.
Arrangement of Room/Food/Supervision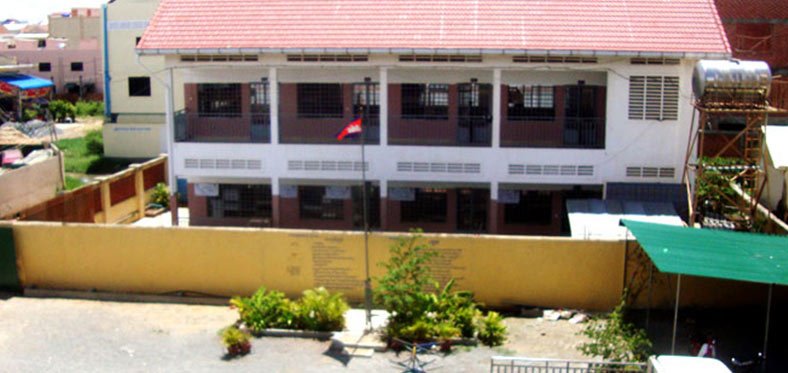 IFRE arranges room, meals and supervision for volunteer for the entire duration of the program. Depending upon the location of the project, volunteers will either stay in our guesthouse or with a host family. Our main guesthouse is located in the center of Phnom Penh City (a notable Cambodian tourist city) near the Olympic Stadium and the Orussey Market. The staff is made up of English and French speaking people and they are very kind. There is a large roof terrace with hammocks, a TV and internet access. Nearby there is a restaurant and more services to help make your stay in Cambodia a pleasurable one.
Our host families are very friendly and hospitable. They look forward to learning more about a volunteer's home-country culture and life. Whether you stay in our guesthouse or with host family, IFRE manages clean but simple accommodations with a separate room (occasionally shared with other volunteers), shared bathroom with cold water (no hot available) and a fan.
IFRE also manages three local meals a day. Usually, volunteers have breakfast in either a small restaurant, with host families or at work. IFRE manages volunteers' food for breakfast, lunch and dinner. Some volunteers have lunch at their project. If a volunteer having special eating requirements (e.g. as a vegetarian or vegan), we recommend staying in our guesthouse and not with a host family, as meat is the basis of most daily Cambodian meals.
Occasionally, volunteers will receive rural placements. These will usually be in the provincial capitals, which are mostly quiet, medium sized cities with necessary resources like traditional Cambodian restaurants, markets and laundries. Unfortunately, communication (internet and international phone calls) is limited with a rural provincial placement and very expensive. Provincial placements are well positioned for weekend travel. Volunteers should try to visit the main attractions of Cambodia – the majestic temples of Angkor Wat in Siem Reap province and the tropical coconut palm beaches of Sihanoukville. These excursions are best over a minimum of 3-4 days.
Volunteer Program Free Time
Volunteers have free time for the duration of their volunteer project in the evenings and on weekends. While IFRE does not arrange activities during this time off, our local staff, members and coordinators can provide priceless assistance in making appropriate arrangements for travel in this lovely ancient country. Free time is an opportunity for self-discovery, learning and exploration.
Phnom Penh City was once known as the "Pearl of Asia", it was said to be one of the most beautiful French-built cities as the French colonized Cambodia (then Indo-China). It is a charming, rapidly developing city positioned where three large rivers intercede: The Mekong, Tonle Sap and Bassac. The city is known for its many tourist attractions such as the Royal Palace, Wat Phnom, National Museum and Toul Sleng Genocide Museum. There are a few of surviving French colonial buildings, such as the Royal Palace and Phsar Thmei, as well as other French style buildings along the grand boulevards. The town offers and is a perfect base from which to take daily or weekend trips to the provinces and the coast. Phnom Penh has a wide range of restaurants (all nationalities), markets, internet cafés and a wealth of other interesting places away from the tourist track.
There are a number of interesting sites to discover throughout Cambodia. The plethora of tourist attractions includes Angkor Wat, a great wonder of the world. Tours of Angkor Wat include legends and symbolism to truly enrich this unique experience. Beautiful Phnom Penh City also offers numerous and ancient temples, monasteries ("wats"). All major tourist attractions provide an amazing glimpse into this region's mystical past. There are also natural wonders. Kratie is home to fresh water dolphins and many white sand beaches hug the Gulf of Thailand. Throughout Cambodia, there are numerous natural landscapes and environments in which to relax and take in the tranquil atmosphere. Our IFRE local coordinators/staff are available to give you free advice, travel tips and helps to book your travel.
Learn more about Cambodia programs