Volunteer in India
Volunteer In India
The majestic culture and scenery of India awaits your arrival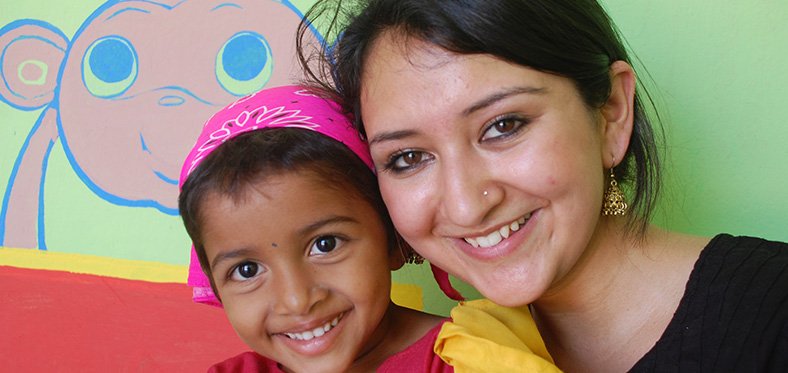 Immerse yourself in the exquisite Indian culture

Trusted by thousands of volunteers since 2006

Most affordable volunteer projects, starting at $250

Volunteer to empower women, work with orphans or spread HIV/AIDS awareness
Discover many different worlds within one stunning country when you travel to India. While volunteering in India you will work in tandem with IFRE to serve local communities and share your compassion and experience with others. Whether you volunteer in an Indian orphanage, teach English to local schoolchildren or work to empower women , this journey will expand your soul. India's rich past and multi-faceted culture provide a kaleidoscope of surprises for the volunteer traveler . Even as a land overflowing with adventure and beauty, India is a place, where volunteers are needed and greatly appreciated.
Now is the time to take the initiative and request more info now to learn more about volunteering in India!
Volunteer Work Projects and Locations
IFRE volunteers projects in India support local orphanages, women groups, health centers, local schools and different social issues. Volunteer projects in India are available in both Delhi and Jaipur. Volunteers may work in any of these volunteer projects in India and help us expand this legacy of community service, sharing their love and passion to local children, women groups and communities.
Volunteer Program Dates:
Most programs are available year-round. We recommend volunteers begin their placements on a Monday, scheduling their arrival and departure on the weekends. However, due to flight availability, particularly traveling internationally, start dates are flexible. We ask that all volunteers ensure to communicate their arrival and departure plans clearly to their country coordinator to ensure transportation and accommodations are properly arranged.
Volunteer Program Fee (US$)
IFRE Volunteers strives to provide the lowest fees along with transparency to all of their volunteers!
Affordable fees
Registered non-profit for tax deductible fees
Transparent transactions ensures volunteers they know where their money goes
Proven quality and safety
IFRE Volunteers is proud to offer the world's most affordable fee for international volunteering and as a 501(c)3 organization, your program fee will be tax deductible.
We are proud to focus on the humanitarian aspect of our business, not on profit. We strive to maintain affordable cost, particularly for volunteers; we recognize the value of your donated time and efforts. We remain devoted to maintaining both the quality of the program and the safety of all volunteers involved.
IFRE fees comprise of two separate fees:
Application fee of $299 USD (covers advertising, staff/office expenses, etc.)
Weekly program fee paid directly to your project (covers room/board, field support, etc).
You will pay your fee directly to host families and projects. In this way, what you pay will go directly from you to the people who deserve it (not for profit).
| Duration | Delhi | Jaipur |
| --- | --- | --- |
| 1 Week | $250 | $250 |
| 2 Weeks | $300 | $300 |
| 3 Weeks | $400 | $400 |
| 4 Weeks | $500 | $500 |
| 5 Weeks | $600 | $600 |
| 6 Weeks | $700 | $700 |
| 7 Weeks | $800 | $800 |
| 8 Weeks | $900 | $900 |
| 9 Weeks | $1,000 | $1,000 |
| 10 Weeks | $1,100 | $1,100 |
| 11 Weeks | $1,200 | $1,200 |
| 12 Weeks | $1,300 | $1,300 |
Language and culture program $250

Aiport Pickup & Transfer (Dharmasla- 9 hours) $100

Delhi to Palamapur transfer by air $100-125, bus $15-20

Summer volunteer and adventure (4 weeks include tour ) $1769

Comprehensive Travel Insurance $3.49/day
Additional costs for volunteers:
Flight or train cost of International flights, visa application/extension, daily personal expenses, laundry etc.
Language and Cultural Immersion
In India, IFRE offers one week of language and cultural orientation in Delhi. This important week long intensive language and cultural immersion program includes: language training, historical lessons, exposure to various Indian cultures and ways of life, visits to local villages/towns/markets, guided exploration of Delhi and local tourist attractions. This IFRE program will submerge you in Indian culture, customs, history and day-to-day life, which will greatly improve your time as a volunteer in India. When you understand the language and cultural details in your surroundings, your volunteer experience will be elevated and much more gratifying.
However, you can choose to take the Language and Cultural immersion program or go directly into a volunteer project. If you choose to participate in this one week Language and Cultural immersion course, your volunteer program will begin the Monday following this one-week of Language and Cultural Immersion taught in and around Delhi. This experience should not be missed! Often international travelers reflect and say they wished they had an opportunity to first receive training on customs, language and history. This is your chance!
Arrangement of Room/Food/Supervision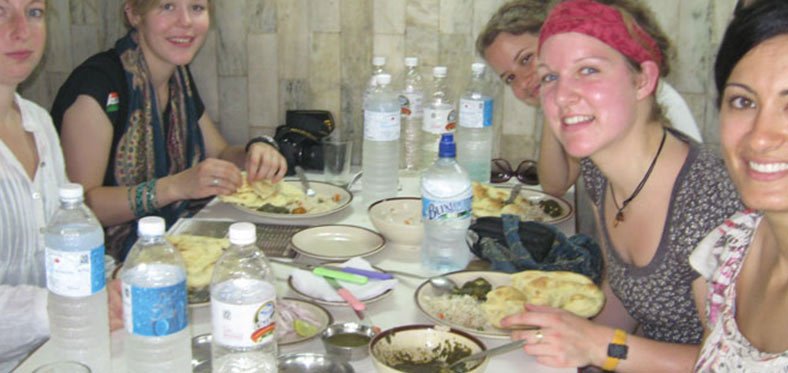 IFRE manages living accommodations, provides meals and supervision for volunteers for the entirety of their stay in India. During the volunteer period, most volunteers stay in our safe and secure home base, a project hostel or a host family. Dependent on the season and flow of volunteers, you may be placed in any of the following:
Our office and home base is located in Gurgaon, a beautiful city 40 miles a way of Delhi international airport. This location is very safe and manned with onsite security. It is a clean, sparsely furnished apartment but will meet all your needs as an IFRE volunteers. It is close to the local bus station. This is the ideal arrangement for sharing your daily experiences with fellow volunteers and local staff. Home base bedrooms have multiple beds, so volunteers will usually share a room (same gender). Our in-country coordinator also lives at our home base to assist our volunteers 24/7.
Our local host families are socially respected and are experienced with hosting international volunteers. They have strong interest in our volunteers' safety and well-being and demonstrate this with caution and care. In most host family situations, volunteers will share a room with another volunteer of the same gender.
Another viable option is an at-orphanage or project hostel stay. Many orphanages in India have set aside special rooms to house international volunteers.
IFRE arranges room, food and supervision for volunteers throughout the program. All of IFRE's cooks prepare a variety of delicious Indian food (naan, dahl and chapatti breads, curries, rice and pickles/chutneys). Details covering the arrangements for room/food are outlined in the prepared placement details.
Volunteers will also have 24/7 access to IFRE's office as well as the mobile numbers of in-country coordinators. In addition, the director of the orphanage will serve as a local contact person for volunteers. IFRE's staff also visits each volunteer every 1-2 weeks as part of our program.
Major FAQ India
Learn more about India programs